Newcity Brazil celebrates six years online by publishing twelve portraits of some of the country's greatest artists. Along with Marcia X and Yhuri Cruz, both from the younger generation, are the renowned Adriana Varejão, Antonio Dias, Fernanda Gomes, Iran do Espírito Santo, Ivens Machado, Paulo Climachauska, Rosangela Rennó and Marcos Chaves. The list wraps up with two pillars of the art community who have strongly disseminated the passion for the visual arts and enthusiastically stimulated art collecting in Brazil, art book publisher and museum director Charles Cosac and iconic nonagenarian Gilberto Chateaubriand, who began collecting Brazilian art in the early 1950s, and is a member of the board of the MoMA, Fondation Cartier, Museu de Arte Moderna Rio de Janeiro (MAM/RJ) and Fundação Bienal de São Paulo, among others. His father was Assis Chateaubriand, founder of the MASP museum.
The essay is but a fragment of a rare collection of 200 portraits of artists, all by fine art photographer Vicente de Mello from his ongoing series, started in the 1990s, ironically titled "Os negativos estão em meu poder" (The negatives are in my power). With subtlety and sensitivity Mello crosses borders in his imagination and constructs images that highlight the essence of the narrative of each artist, elevating contemporary portrait photography to the heights of conceptual art in the trail of photographers José Oiticica Filho (1906-1964) and Duane Michals (b. 1932. What is also remarkable in "The negatives are in my power" is Mello's understanding of the oeuvre of each of his subjects and how he reveals the atmosphere of their art through symbols, shadows and emotion ingrained in the images, many of them in handsome black and white. However, there are still two things missing for the series to earn its rightful place in the pantheon of portraits of Brazilian artists: a hardcover book backed by an exhibition.
Fifty-four-year-old São Paulo-born Vicente de Mello has had books published, and exhibitions in Paris at the Maison de la Photographie (MEP) and in Brussels at the Espace Photographie Contretype. This month the photographer opens his solo "Limite Obliquo" (Oblique Limit) at Paço Imperial, a historic cultural center in Rio de Janeiro, where he lives in the charming Gloria neighborhood overlooking Guanabara Bay.
Vicente, tells us about your new solo.
"Limite Obliquo" (Oblique Limit) displays forty-five backlit black-and-white photos of nature morte assemblages made from organic material washed up on the beach: sea shells, roots, seeds, pebbles, branches, twigs, etc. Since I was a kid I am fascinated by marine debris. I usually collect them in my walks during sundown at Itacoatiara beach in Niteroi (opposite Rio in Guanabara Bay), where my family has had a bungalow since I was a kid.
What took you to photography?
The close relationship with my father was crucial in my decision. In the 1970s he always had with him his automatic Olympus Trip 35 mm–it was the classic camera for amateur photographers. One of the high points of our family trips was taking pictures. Dad used my mom as a model and, in turn, I would photograph them together. Between the two us we alternated who would handle the camera much like in a photographic "pingpong." Taking pictures wasn't my mom's idea of fun, so if you look at our family albums, you will rarely find the three of us together. Photography was a thing between my dad and I. We would read camera manuals together, discuss composition and style, gradually I became the family's official photographer.
How did you become a fine art photographer?
After graduating in social communication I was given a scholarship in the department of photography of Rio's Modern Art Museum (MAM-RJ). My job was to research the museum's recent photo collection, its concept and perspective of expansion. It was a most fortunate opportunity because all of a sudden I had on my lap the history of the iconography of the image. When I was hired by the museum I was the one in charge of documenting and classifying the museum's recent history to create a database of the works, the collection, the exhibitions, etc.  The MAM experience opened the universe of art for me. In 1990, I got to know people from the art world so it was all but natural to begin documenting their work and portraying the artists. That was how I began, unknowingly at first, my ongoing portrait series "Os negativos estão em meu poder" (The negatives are in my power).
"The negatives are in my power" is a shrewd title for a portrait series.
In the movies and in literature there is usually a character blackmailed due to a secret that will ruin his life if made public. In this classic scene the blackmailer hands him the envelope with the revealing pictures while saying: "The negatives are in my power." Simply put it's a narrative that deals with power. When I'm shooting I'm the guardian of time, chronos, the artist gave me when he empowered me by allowing me to capture him with my camera. I have the power to determine who he or she is during that time, always having in mind their personalities blended to their artworks.
Now let us go back in time to the moment you captured some of Brazil's greatest artists in their studios and two major names related to our art for your ongoing series "The negatives are in my power."
On artist Adriana Varejão, Rio, 2002: "An error of the shutter release button resulted in Adriana's most intriguing portrait showing the artist and the carnal fracture of her painting blended into a sole pictorial flesh."
On artist Antonio Dias (1944-2018), Rio, 1999: "Dias is reflected on his work "Black Mirror." I took the picture by chance. As he came in my direction I saw his unfocused image on the surface of the work and captured the image of this totemic man and artist."
On art collector, book publisher and museum director Charles Cosac, Rio, 2009: "He invited me to do the photos for the book "Maria" on the oeuvre of sculptor Maria Martins. We both plunged deep in the artist's work and at the end of the project I felt an urge to give Charles his portrait but one that would bring to mind the surreal atmosphere of Maria Martins' work."
On artist Fernanda Gomes, Rio, 2001: "In Fernanda's studio in Copacabana her delicate work on near-invisible, common objects involved me in an atmosphere that recalls her discreet and circumspect personality." 
On art collector, diplomat and entrepreneur Gilberto Chateaubriand, Porto Ferreira, São Paulo state, 2001: "I positioned the iconic art collector on a hillock overlooking his orange grove to portray him in the manner of the historic painting "Wanderer Above the Sea of Fog" (1818) by German painter Caspar David Friedrich."
On artist Iran do Espírito Santo, São Paulo, 1994: "His sensitive work deals with the sophisticated simplicity of forms and its relations. During the photo session as he prepared himself in all his shyness to have his picture taken the metallic flower of the ring on his finger caught my eye."
On artist Ivens Machado (1942-2015), Rio de Janeiro, 1996: "He is a major name in Brazilian contemporary sculpture. It fascinates me to see how this sweet man with such magnetic eyes contrasts with the brutalism of his powerful work."
On artist and performer Marcia X, Americana, São Paulo state, 2002: "I prefer to work with a tripod, so shooting performances can get to be a problem for me. Here I captured Marcia X bathed by an ethereal light before the actual shooting".
On artist Marcos Chaves, Rio de Janeiro, 1990: "This is my very first portrait of the artist. He invited me to do the promotional photos of his 1990 solo. While he was joking around with one of his works, I noticed his head/bag gained a mimetic resemblance to the Rio skyline!"
On Paulo Climachauska, São Paulo, 2004: "This is an artist whose work usually involves architecture with a peculiar optical illusion that looks like lines but instead of lines, they are rows of tiny numbers you perceive only when you're a palm distance from the work. For the 2006 São Paulo Bienal, he created a radical architectural perspective of the building's main façade in a drawing that mirrored the Bienal façade with all the contours of the exhibition spaces over a large wall. He asked me to photograph the façade from the point of view he wished to draw. Based on that he drew the mirrored image on the wall. I captured him much like a living sculpture in the vast interior of the modernist perspective of the building designed by Oscar Niemeyer."
On artist Rosangela Rennó, Rio de Janeiro, 2001: "Based on the artist's multifaceted narrative on documentation and image memory she is this revolving head like a lighthouse made of two digital portraits, one with her eyes wide open, the other with them shut, in a rotating non-stop blink". 
On artist Yhuri Cruz, Rio de Janeiro, 2020: "His poetic practice speaks of Blackness through a powerful narrative that rewrites the African diaspora. I photographed him as a character caught in a territory between reality and the chimerical."
What is your preferred camera?
I'm a fan of the Rolleiflex and its square photograms. Mine is a classic 1950 analog camera. It's an amazing camera that never loses its characteristics. The Rolleiflex still offers a special dynamic to contemporary photography. All the black-and-white portraits of "The negatives are in my power" were shot with it.
But isn't film hard to get in today's digitized scenario?
Since 2014 I shoot my portraits both ways, with my Rolleiflex and a digital Nikon D800, depending on the situation. The production of 120 film goes on, the problem is there are only a handful of labs that still develop film.
 Do you prefer black and white to color portraits?
Black and white is the opposite of human vision, so movies and photos in black and white transcend the psychoanalytical sphere related to the enigma of the unconscious. The absence of definition of dark areas in a black-and-white photo reinforces the mysterious atmosphere of the image, contrary to color where everything is explicit, there for all to see. I enjoy the fact that my images convey a certain dichotomy through its hidden secrets, nuances and strangeness.
 Who are your inspiring masters of photography?
The Brazilian photographer who always surprises me is José Oiticica Filho. I simply love the constructive concept in his black-and-white portraits, like Composição Óbvia (Obvious Composition), 1954/1955. In the 1940s and 1950s he experimented with cubist photography and was among the pioneers of photo lab experiences. His images are sublime like American photographer Duane Michals' whose photos are fables of the human psyche. Among Michals's black-and-white portraits "A Man Dreaming the City," 1969, never ceases to amaze me.
How would you advise a beginning photographer?
Your personal cosmos, environment, thoughts, family background and cultural references, coupling with what you read and observe, are your roots. Never lose touch with your origins.
To finish, what should a portrait photographer never do?
To be overpowering. Instead try to be next to invisible and keep cool.
Vicente de Mello: Limite Oblíquo (Oblique Limit)
Through April 24, 2021
Curated by Aldones Nino
Produced by Rodrigo Andrade|Area27
Paço Imperial, Rio de Janeiro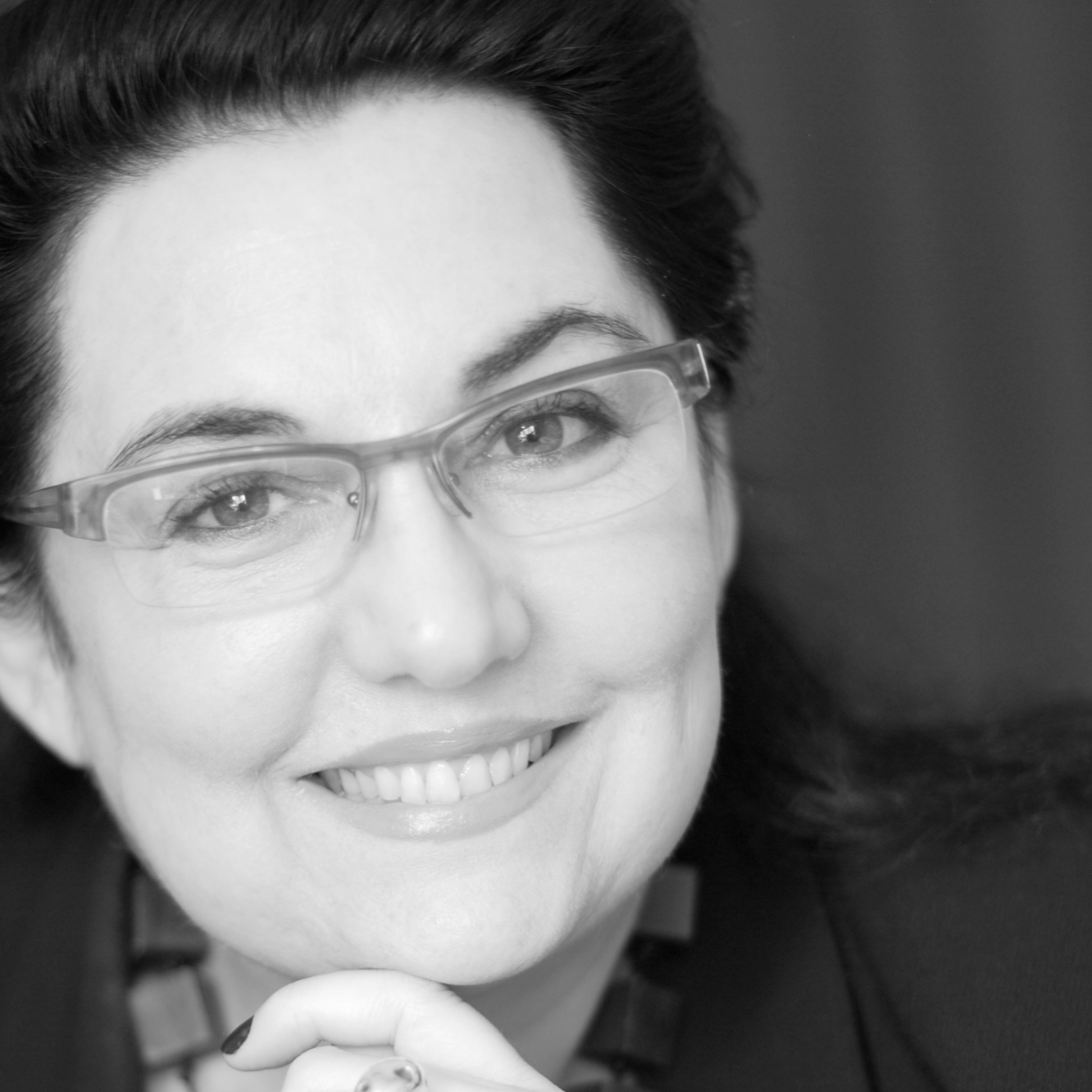 Rio-born Cynthia Garcia is a respected art historian, art critic and journalist fluent in five languages stationed in São Paulo. Cynthia is a recipient of the 2023 APCA (Paulista Association of Art Critics) award as a contributing editor of Newcity Brazil since its founding in 2015. Her daughter America Cavaliere works in the contemporary art market and her son Pedro Cavaliere, based in LA, is in the international DJ scene.
Contact: [email protected], www.cynthiagarcia.biz