An open public space in the high-end residential São Paulo neighborhood of Jardim América, or America Gardens, at the crossroad of avenues Brasil and Europa, hosts "Sentar – Ler – Escrever / Sit – Read – Write," in the public square Adolpho Bloch.
Curated by French-born Marc Pottier, one of Brazil's finest experts, and idealized by Farah Service, this year's edition, its third, gathers a group of twenty contemporary artworks, many of them site-specific, spread on the softscape under the shade of centenary trees. They transform viewers, young and old, into participants who interact with and/or reflect on their role within the limits of a public space though a leisurely experience of perception. The current edition includes works by Bruno Novaes, Rodrigo Sassi, Oskar Metsavaht, Hugo França, Ciro Schu, Claudia Jaguaribe, Felipe Seixas, Flávio Brick, Graziella Pinto, Lucas Dupin, Maria Fernanda Paes de Barros, Renata Adler, Renata Barros, Rodrigo Bueno, Susanne Schirato, and Verena Smit, along with Mexican artist Jorge Méndez Blake, Douglas White from the UK, France's Delphine Araxi Sanoian, and Kulikyrda Mehinako of Brazil's Kaupüna Indian tribe.
We interviewed curator Marc Pottier.
Marc, where does your passion for the arts and knowledge about the art world come from?
My family loved literature, visual arts, music, architecture—these were our "daily bread" so to speak. Since I had no artistic vein I gradually became interested in the lives of artists of my generation. At first I thought about doing PR to promote the literary world but upon meeting auctioneer Francis Briest I changed my mind and worked with the visual arts for six years, organizing his auctions of modern and contemporary art. When I finally saw an auction house is not the best place to promote artists I left and became an independent curator.
From 1998 to 2006, you worked in the French Foreign Affairs Offices as cultural attaché in Rio de Janeiro and Lisbon. What made you decide in 2012 to leave your career and establish yourself in Brazil?
To make a long story short I got married to a Brazilian from Rio who abandoned her career to join me in New York where I worked as an independent curator for six years. I left my CV at the Guggenheim, which at the time contemplated building a museum in Rio, I was approached by collector Bernardo Paz, founder of Inhotim open-air museum in Minas state, but nothing worked out so I left for Lisbon and was employed as cultural attaché. However, when I moved back to Paris as an independent curator, coincidently, my projects steamed up, like the Elles@Pompidou exhibition with 150 women artists at the Pompidou museum, and then the book "Made By… Feito por Brasileiros" in São Paulo, where I had a checklist of 230 interviews with the top artists from Brazil's contemporary art world. Before signing the contract for the book, I learned I was to make monthly flights to Brazil to get the project going. So, instead of leaving my wife and our two kids in Paris, and flying to and fro we decided to move to Rio.
As an independent curator you organized "Made by… Feito por Brasileiros," an amazing group exhibition that brought about a paradigm shift on how to exhibit art.
True, in 2014/2015, "Made by… Feito por Brasileiros" was a creative invasion held at the old Matarazzo hospital nearby Paulista avenue. It was named best exhibition of the year by the APCA (Association of Art Critics of São Paulo). Its hard for me to list the Brazilian and international artists' names, I loved all the 109 works, all of them tackling the concept of creativity in Brazil with tools and media found in Brazil. However, I'm sad and also proud to say it was the last time my dear friend Tunga exhibited before he passed away in 2016. Tunga showed an untitled work and performance based on his "La Voie Humide" series loosely inspired on Fern Hill by Irish poet Dylan Thomas.
Had you worked with Tunga before?
At "Art from Brazil in NY," in 1995, I presented Tunga's iconic work "Palindromo Incesto," that had just been shown at the Jeu de Paume museum in Paris, in a building that had remained closed down for two decades on SoHo's Greene Street. This opportunity was thanks to my friend, curator Simon Watson, founder and director of New York City's Downtown Arts Festival.
Tell us about some exhibitions you curated in New York.
There was "Walk on the Soho Side," an outdoor exhibition in SoHo in 1996 with the participation of the Guggenheim Museum SoHo and the New Museum, then still based in Soho. Some of the artists I invited were Sylvie Fleury, Alfredo Jaar, Lygia Pape, Tunga and Yukinori Yanagi. It is part of my ongoing project of art in public places like the present one in São Paulo, now in its third edition. 
What is another international exhibition you helmed in São Paulo?
In 2011/2012, before "Made by… Feito por Brasileiros," there was "Pulso Iraniano" (Iranian Pulse), at Oi Futuro in Rio de Janeiro and Belo Horizonte, and at SESC Vila Mariana in São Paulo. It was a panorama of the best of Iranian contemporary art. From the Iranian diaspora we had artists from the top echelons such as Abbas Kiarostami and Shirin Neshat. I enjoyed working with Amirali Ghasemi, an Iranian independent curator and media artist whom I invited to co-curate the videos. The exhibition was able to topple clichés about this amazing country and culture. It was an eye-opening experience.
And during the Venice Biennale?
"Avant-garde Walk a Venezia" an off-Venice Biennale exhibition I curated in 1995 with Marina Abramovic, Ann Hamilton, Jean-Michel Othoniel, Tunga, among others.
What are the points you keep in mind while curating an exhibition?
The information overload from the four corners of the world makes it impossible to know all the artists, to see all the exhibitions. I particularly like in situ work in public spaces so I try to invite artists with works that create interesting dialogues with the space at hand. I see the artist's statement as a fundamental tool, it is the intellectual explanation that cements the work. If the concept is weak the work inevitably falls into the decoration category. Contemporary art is based on concept and concept is an insight on what it means to create art. There has to exist a narrative linking the statement to the work. Since it is impossible to know and absorb all the current information in the art world, I'm very open to recommendations handed to me by my friend artists, curators, art critics and collectors.
What is it that a curator should never, never do?
Select an artist to please someone else. Select an artist without knowing his or her work well. Select an artist and not include him or her in the budget plan—artists should be paid. Select works that you cannot refute opposing arguments from art critics.
Tell us about your current show, "Sentar, Ler, Escrever (Sit, Read, Write)."
I usually organize three exhibitions a year at Adolpho Block town square in São Paulo but because of Covid I combined two projects in one. The idea behind the title "Sentar, Ler, Escrever (Sit, Read, Write)" is to draw people to the square to enjoy the garden and its peaceful atmosphere, reflect on this fast-paced world of ours. The artists created site-specific works inspired by this core idea. Similarly in 2018 for the São Paulo International Book Fair I invited poets to read their poems. For this year, the twenty-sixth edition, I planned to have authors reading their works but, as with most events this year, it was suspended.
To sit and read in a square or in a park is a very French concept.
We, French, love the culture of the café and public spaces to sit, write and reflect about life. "Sentar, Ler, Escrever (Sit, Read, Write)" was thought of as a way to draw São Paulo residents to their public spaces the same way.
Based on your broad experience as an international art curator what is your advice for the new generation who dream one day of joining your profession?
Number one: Delve into the art world to get in contact with the artists and their works. Visit museums. Two: Observe the works carefully—art never reveals everything at first glance. Three: Read books, books have much more information than the Internet. Read about art but also read about philosophy, anthropology. Creativity has no boundaries, creativity is limitless and artists love intellectual disciplines. Write down your thoughts to better understand and develop them. Four: Don't get influenced by the art market, follow your heart. Study the artists and the works you believe in to uphold your ideas. Don't wait for opportunities: create them!
Circular: Arte na Praça Adolpho Bloch
Sentar – Ler – Escrever / Sit – Read – Write
Art at Public Square Adolpho Bloch, Jardim America, São Paulo
Through January 31, 2021
Curated by Marc Pottier
Produced by FarahService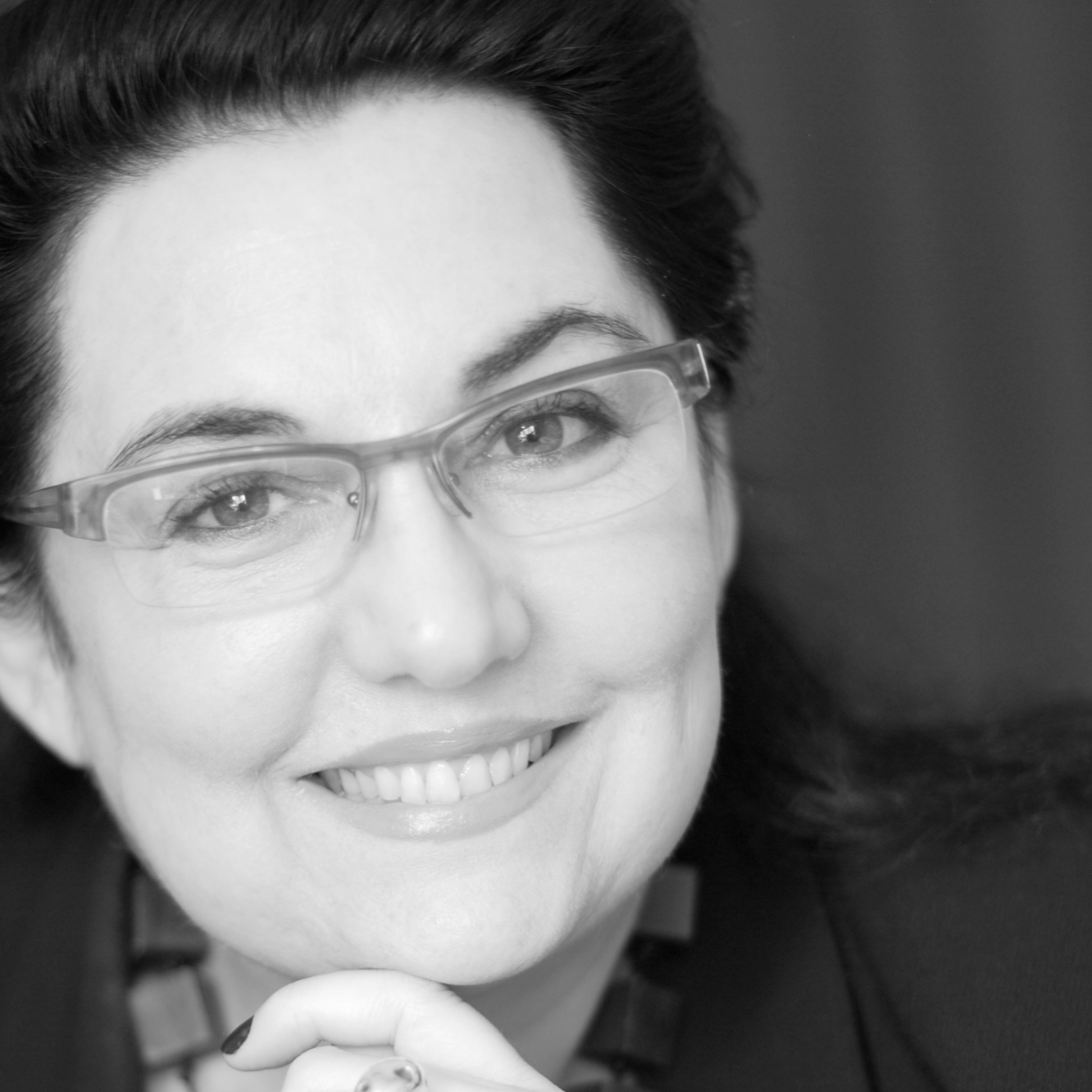 Rio-born Cynthia Garcia is a respected art historian, art critic and journalist fluent in five languages stationed in São Paulo. Cynthia is a recipient of the 2023 APCA (Paulista Association of Art Critics) award as a contributing editor of Newcity Brazil since its founding in 2015. Her daughter America Cavaliere works in the contemporary art market and her son Pedro Cavaliere, based in LA, is in the international DJ scene.
Contact: [email protected], www.cynthiagarcia.biz