In mid-October Raquel Arnaud, Brazil's longest-standing contemporary art dealer and an eponymous gallery-owner since 1973, was finally able to open the doors of the Instituto de Arte Contemporânea (Institute of Contemporary Art), a unique and pioneering project in Brazil, integrated into São Paulo's Paulista Avenue cultural corridor. The institute opens with the exhibition "Luzes da Memória" (Lights of Memory) with works by artists Carmela Gross, Antonio Dias, Ivan Serpa, Jorge Wilheim, Rubem Ludolf, Iole de Freitas and Servulo Esmeraldo, all under the IAC's guardianship and curated by the institute's museologist Marilúcia Botallo and Ricardo Resende.
Known by the local art world by its three initials, the private non-profit organization focuses on safeguarding historical documents by living and deceased visual artists. Parallel to her gallery in the Vila Madalena neighborhood, Arnaud heads the institute, which was founded in 1997 and is housed in a minimalistic five-floor building by architect Felippe Crescenti. The was opening delayed by the Covid-19 outbreak in mid-March this year.
The critically lauded art-house institute, deemed by Arnaud her greatest legacy, sums up her obstinate pursuit to disseminate Brazilian art and to preserve the memory of its artists. Arnaud, who has Brazilian Indian blood in her DNA, remains in her eighties a beautiful woman with impeccable taste for modern things. She proved in her over four-decade career to have acumen for business matters and an eye for groundbreaking artists who flouted conventions advancing Brazilian art, and are now hailed as historic names, such as Sergio Camargo and Willys de Castro, the first two under the IAC guardianship. Relentless Raquel Arnaud, grand dame of Brazilian art, is our interview subject.
Raquel, what is the focus of the Institute of Contemporary Art (IAC)?
IAC is a benchmark intitution that focuses on the preservation, conservation, protection and promotion of the legacy of renowned artists. We work with the legacy of artists whose precious historical documentation needs attention, research and organization. These are the core values in this unique and pioneering project in Brazil. The IAC is my main cultural legacy. As a proof of confidence in our proposition, the estates of the other artists whom I got to know and worked during my forty-seven-year career in the arts are being entrusted to IAC. I am proud to say IAC's professionalism in handling these rare documents is recognized internationally. IAC has become an essential source of information for curators, art historians, critics, artists, scholars, college students, PhDs and others on Brazilian art. We have partnerships with cultural institutions, museums and art galleries in Brazil but mainly from abroad for the production of texts, books, articles, exhibitions and curatorships. Our well-trained team of experts and cutting-edge equipment are ready to expand IAC's collection of artistic inventories.
What led you to found the institute in 1997?
An unexpected event propelled IAC's foundation. In the mid-eighties after a storm flooded the studio of artist Willys de Castro (1926-1988), he entrusted me a stash of important documents and projects. Later on IAC would become the guardian of his estate. The second accidental push came in 1990 with the death of my dear friend and great sculptor Sergio Camargo (1930-1990). At the time it amounted to eighteen years I represented his work so the heirs decided to entrust me the documentation and projects of the artist's estate. It was all brought to me in a cabinet he used from the time he lived in France. With these two cultural heritages suddenly under my guardianship, I decided a neutral space unrelated to my gallery was best suited in this early defining stage, so from 2003 to 2006 we operated at Casa Hum. These two events were for me a clear sign of a new phase in my career and inspired me to found the institute.
What was the next step?
When the renovation for the official headquarters of the IAC was finally over in the old department of philosophy at USP (University of São Paulo), we moved in. To organize Willys de Castro's documentation I asked for the support and sponsorship of the Vitae Foundation. Then I met researcher and museologist Marilúcia Bottallo, who organized Willy's inventory, and in 2006 created IAC's Department of Documentation and Research.
There was a problem regarding IAC's headquarter at USP (University of São Paulo). What really happened?
USP agreed to loan us the old building used by the late department of philosophy if we agreed to renovate the whole building. The loan claimed that for every one-million reals we paid we were given a five-year lease. In the end we were able to draw five-million reals, IAC renovated the building but in 2011 the new dean simply threw us out. It was most unfortunate, I was very disappointed. Luckily that same year we signed another loan agreement with the Centro Universitário Belas Artes de São Paulo (FEBASP). Their help was vital and we were eternally grateful for their partnership.
What are the latest estates under IAC's guardianship?
More recently we have been entrusted the estates of Ivan Serpa, Carmela Gross, Antonio Dias, Rubem Ludolf and architect Jorge Wilheim.
Which are some of the exhibitions organized by the institute?
In 2006 we had the fourfold exhibition, "Amilcar de Castro, Mira Schendel, Sergio Camargo, Willys de Castro," curated by Rodrigo Naves and Tiago Mesquita. In 2007-2008 "Campo ampliado" (Expanded Field), curated by Paulo Sérgio Duarte, had a large attendance. In 2015-2016, "Waltercio Caldas: o atelier transparente" (The Transparent Studio), was organized by the artist himself. "Willys de Castro lado a lado" (Side by Side) in 2016 was curated by Gabriel Pérez-Barreiro; and "IAC 20 Years" in 2017 had the curatorship by Jacopo Crivelli Visconti, who is now the curator of the greatly anticipated 34th Bienal de São Paulo that was postponed to 2021 due to the pandemic.
IAC provided information and research for what foreign institutions?
For several institutions abroad among them Tate Modern, The Getty Museum, The MoMA, and Fundação de Serralves in Portugal. At MoMA's exhibition "Sur Moderno: Journeys of Abstraction – The Patricia Phelps Cisneros Gift" (2019-2020), IAC provided the lythographic studies and watercolors on graph paper by Willys de Castro for the museum's show.
To wrap up, in your successful career as an art dealer among the many things that stand out is the long relationship you nurtured with your host of artists. What advice can you give a young gallerist in this regard? 
The relationship I have with my artists has always been based on friendship and mutual respect, and between themselves most of my artists were close friends. Since many of them are now hailed as historical names of Brazilian art, nowadays, I often see secondary-market galleries negotiating works that had their first sale in my gallery. Life is naturally full of ups and downs but I won't deny, looking back, I feel very proud.
IAC Collection of Historical Brazilian Artists
Amilcar de Castro (1920-2002)
Antonio Dias (1944-2018)
Carmela Gross (1946)
Hermelindo Fiaminghi (1920-2004)
Iole de Freitas (1945)
Ivan Serpa (1923-1973)
Jorge Wilheim (1928-2014)
Lothar Charoux (1912-1987)
Luiz Sacilotto (1924-2003)
Rubem Ludolf (1932-2010)
Sergio Camargo (1930-1990)
Servulo Esmeraldo (1929-1917)
Willys de Castro (1926-1988)
IAC – Instituto de Arte Contemporânea
www.iacbrasil.org.br
"Luzes da Memória" (Lights of Memory)
Through December 20, 2020
Curated by Marilúcia Botallo and Ricardo Resende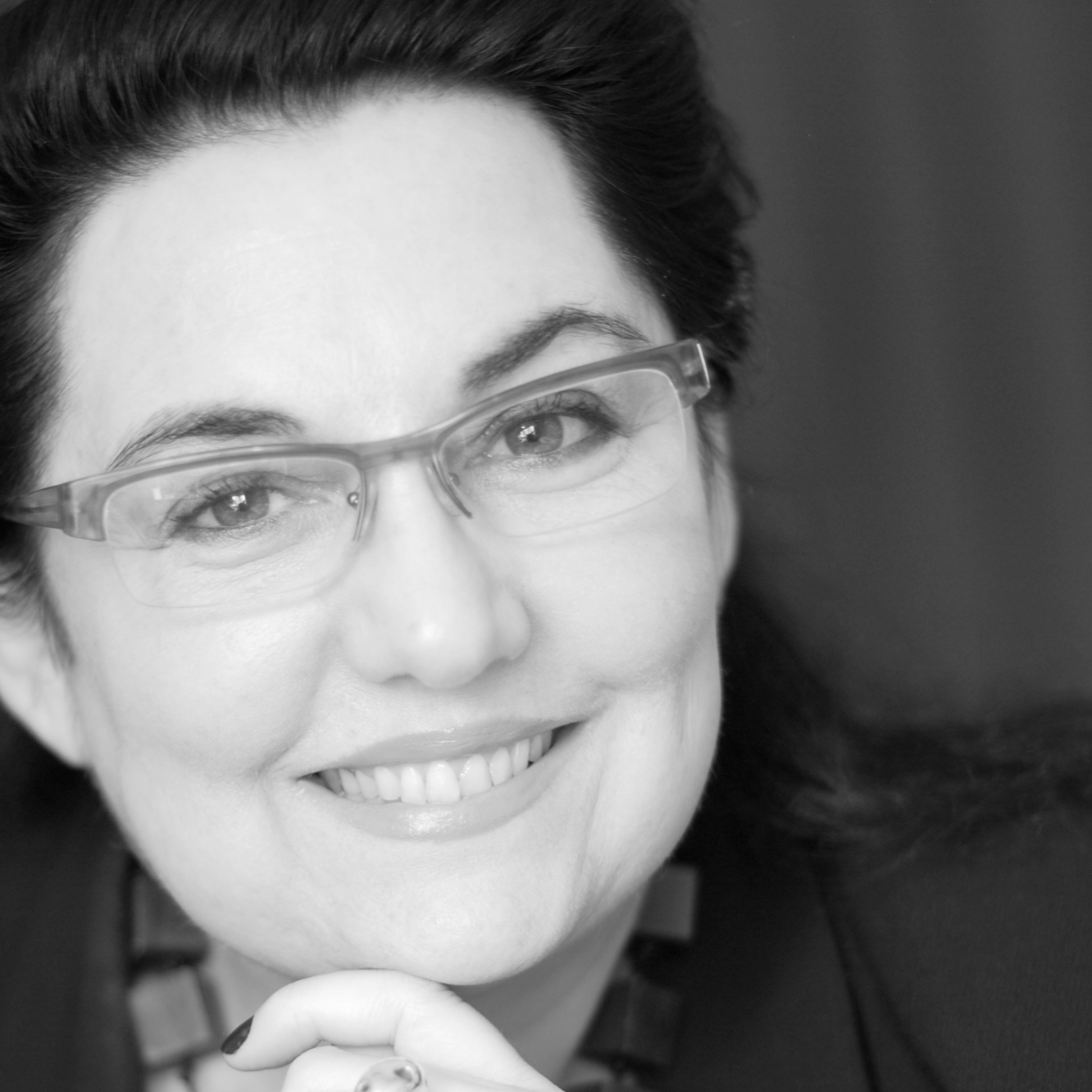 Rio-born Cynthia Garcia is a respected art historian, art critic and journalist fluent in five languages stationed in São Paulo. Cynthia is a recipient of the 2023 APCA (Paulista Association of Art Critics) award as a contributing editor of Newcity Brazil since its founding in 2015. Her daughter America Cavaliere works in the contemporary art market and her son Pedro Cavaliere, based in LA, is in the international DJ scene.
Contact: [email protected], www.cynthiagarcia.biz