A winner of a UNESCO "Human Rights and Culture" award in 2001 and a two-time nominee for the Nobel Peace Prize (1978/2010), Abdias Nascimento, who passed away at age ninety-seven in 2011, was a modern-day version of Brazil's Zumbi dos Palmares and Haiti's Toussaint Louverture, pioneers of racial justice in Latin America's colonial days. Leading no ordinary life, Nascimento embraced several activities to confront the systemic racism he witnessed and experienced from an early age as an Afro-descendant of poor background, like the majority of Black men and women in Brazil. His work as a visual artist will be on view at Galeria MaPa in ArtRio, which doubles as in-person and virtual art fair in its 2020 edition from October 15 through 18 in Rio de Janeiro's Marina da Gloria overlooking Guanabara bay with the silhouette of the Sugarloaf mountain in the background.
After being expelled from the military service as a young man, Nascimento took upon himself a gigantic responsibility to affirm his Pan-African cultural contribution by being a politician, speaker, author, journalist, poet, playwright and painter. As an activist, the charismatic Renaissance man became acquainted with the Black Panthers during the feverish 1968 student riots in California. As visiting professor he spread his ideas on the African legacy at the Yale School of Drama, the State University of New York at Buffalo and the University of Ife (now Obafemi Awolowo University) in Nigeria. As a Brazilian senator he met with Nelson Mandela and became the first Afro-Brazilian member of Congress to champion Black people's human and civil rights in the National Legislature.
Back to Rio in 1981, after thirteen years in the U.S. fleeing Brazil's military dictatorship, Nascimento co-founded the Afro-Brazilian Studies and Research Institute (IPEAFRO) with his American-born wife of over thirty years, Elisa Larkin Nascimento, our interviewee, who presides over the NGO. Born in Buffalo and author of publications in English and in Portuguese, she holds a Ph.D. in psychology from the University of São Paulo and has a master of arts from the State University of New York at Buffalo. Their son is photographer and filmmaker Osiris Larkin Nascimento.
—————-
The message of social and racial justice is also stamped at the core of this indefatigable man's body of work as a visual artist. Many of Nascimento's paintings show symmetrical compositions of graphic intensity with geometric blocks rich in color and symbols inspired by the Afro-Brazilian religion of Candomblé revealing mystic truths. His works are found in public and private collections in Brazil, the U.S., Africa, South America and the Caribbean. Two of the artists' canvases were displayed in the collective exhibition "Afro-Atlantic Stories" that took place concurrently at the MASP museum and the Tomie Ohtake Institute in São Paulo in 2018. One of them, "Okê Oxóssi" (1970), was donated by IPEAFRO to the MASP Collection the same year. It is a powerful visual statement saturated in color and symbols displaying the traditional Candomblé salute oke of the orisha Oxóssi (the hunter, symbolized by a bow and arrow) inscribed four times on an inverted Brazilian flag with its vibrant green, blue and yellow overlaid with an Youruba arrow in dark blood red over a mysterious black semi-circle. "Okê Oxóssi" is at the top of Brazilian art as one of the most compelling paintings depicting the national flag. In 2019 it was displayed at the grand collaborative exhibition "Picture Gallery in Transformation, Museum of Contemporary Art Chicago at MASP" alongside Alfredo Volpi's, "Fachada com bandeiras" (Façade with Flags), a 1959 tempera on canvas also from the museum collection. Coincidently the two were friends and, as Larkin recollects, Volpi donated one of his celebrated paintings to the IPEAFRO collection.
Among the twenty-two poems written by Nascimento is "Padê for Freedom fighter Eshu." It was published in English by the Schomburg Center for Research in Black Culture, in the book "Standing in the Need of Prayer: a Celebration of Black Prayer" (New York, Free Press, 2003), with foreword by Coretta Scott King, wife of Martin Luther King Jr. One of its verses reads:
I am your fist
Eshu Pelintra
your contempt for police
as you defend the defenseless ones
victims of the criminal
death squads 
Elisa, how did Abdias Nascimento, who witnessed and took part in the fight against racism for four decades in Brazil and the U.S., where he lived from 1968 to 1981, use painting as a tool of visual activism?
Abdias Nascimento began his activism at fifteen, when in 1929 he questioned São Paulo authorities about discrimination against Blacks in the all-white civilian police force called the City Guard. He died at ninety-seven, and he continued his activism throughout his life. In 1938, he organized the Afro-Campineiro Congress, and in 1944 he founded the Black Experimental Theater (TEN), which used aesthetics as a weapon of combat against racism and colonialism in the same vein as its contemporary, Négritude movement of French-speaking African and Caribbean poets, which was a major force in the fight for decolonization. In 1950, TEN organized the First Congress of Brazilian Blacks, which issued a resolution on the need for a Black Arts Museum. TEN took on the project and organized a Fine Arts Contest on the theme of the Black Christ in 1955 as Rio de Janeiro hosted the Thirty-Sixth World Eucharistic Congress. As curator of the Black Arts Museum project, Nascimento opened the first exhibit of the collection at Rio's Image and Sound Museum (MIS) in 1968, marking Brazil's eightieth anniversary of the abolition of slavery. In that same year, he began to paint, and continued while in exile from the military dictatorship, exhibiting widely at universities and cultural centers as well as galleries and museums in the United States. His artistic exhibitions were held in conjunction with lectures, panel discussions and anti-racist events. Nascimento participated intensely in the Pan-African movement and in African world events. He created images for book covers and posters in the anti-racist movement. Returning to Brazil, he continued his painting and his political engagement.
How do you describe the Afro-Brazilian visual narrative in his paintings?  What are recurrent symbols? 
The main visual references are from African religious tradition in Brazil, mostly the Candomblé. Its overarching divinity is Olorun. Orishas are deities that embody the forces of nature. Nascimento's paintings represent these living deities in their relation to human life and the natural world. They symbolize and spiritually incorporate values that move anti-racist struggle and the quest for well-being: justice, harmony, equality of opportunity, respect for nature and each other, commitment to building a better world. Also present are the Adinkra ideograms of the Akan peoples of West Africa. Adinkra is an example of African writing systems. An adinkra may figuratively represent an entity like the bird looking back, Sankofa, which tells of the value of learning from the past to build the present and the future. In another version, the figure is stylized into an abstract symbol. It can refer to station or sovereignty and be sculpted on ministers' staffs or on the seats of kings. Nascimento also uses Egyptian symbols and icons, as well as the veve of Haitian vodou, bringing together what are apparently disparate epistemological symbols that together communicate essential values common to African cultures.
How large is Nascimento's oeuvre in painting?
Probably about 200  works. In IPEAFRO's collection there are approximately 120 paintings.  Besides these, a few dozen were donated and a few were sold to individuals or institutions in different countries, mostly the U.S. and Brazil, but some are in Africa, South America and the Caribbean.
Why did he start painting?
His painting rose out of his work with aesthetics and activism in the Black Experimental Theater. In 1968, when he was preparing the first major exhibit of the Black Arts Museum collection, he invited Sebastião Januário, a young artist from Minas Gerais, to share Nascimento's tiny apartment in Copacabana. Surrounded by materials that Januario crafted, since he could not afford to buy artists' supplies, Nascimento began to dabble in drawing and painting. He was challenged to go beyond curating the Black Arts Museum project and embarked on his own creative work.
He was very close to Bahia-born artist Mestre Didi. Who are other artists did he befriend?
More than once he visited Salvador, Bahia, a city with a majority Black population and a center of African Brazilian religious tradition. He became a friend of Ilé Axé Opô Afonjá, an important Candomblé community, whose leader was Mãe Senhora, Mestre Didi's mother, and befriended Didi himself. Their paths crossed during Nascimento's exile, when Mestre Didi was in New York and visited one of Nascimento's exhibitions. Later, in Brazil as a member of Congress, Nascimento supported Mestre Didi's own house of worship, Ilê Asipá. Other artists Nascimento befriended, and who donated works to the Black Arts Museum collection, include sculptors Bruno Giorgi, Agnaldo, Agenor, José Heitor da Silva; and artists Alfredo Volpi, Ivan Serpa, Loio Persio, Manabu Mabe, Anna Bella Geiger, Bess, Iberê Camargo, Maria Leontina, Sebastião Januario, Otávio Araújo, Emanoel Araújo, among others.
How can his art contribute to the advances of a fairer society?
By bringing attention to the ethical, aesthetic and epistemological values of African tradition and to the legacy of African and African Diaspora thinkers and freedom fighters, Nascimento's artwork stands among the references that inspire new generations to work for peace and harmony among humans, our planet and the universe.
What is a Black artist's highest responsibility: to the work of art or the progress of the race? Can the two be reconciled?
In African tradition, art is not divided from life; the work of art does not exist apart from the living world. Art is part of community and collective human experience. The idea of "art for art's sake" is foreign to this tradition. The responsibility of the artist is to the advancement of human beings on the planet and in the cosmos. Racism against any group of people is detrimental to human life and to the cosmos. Religious intolerance is prejudicial to Earth's survival because the targets of violence and aggression–African and native peoples' religious traditions–are at their core preservers and nurturers of the natural world.
From 1983-1987 Abdias Nascimento was a federal deputy representing the state of Rio, then a senator in 1997-1999. What was his greatest achievement as a Brazilian member of Congress?
Nascimento's term in the House of Deputies was the first time that Black people's human and civil rights, and cultural issues became the focus of political debate and activity in Brazil. As the lone Black voice in the 1983-87 legislature, he raised the issue of racism from the status of a minor complaint to be dismissed as absurd, to a legitimate field of public policy. He introduced the first and most comprehensive legislative proposals promoting equality of opportunity and defining racial discrimination as a crime against humanity. Measures that he proposed were adopted twenty years later, including affirmative action in university admissions and inclusion of African and African Brazilian history and culture in educational curricula, and they have been approved by the Brazilian Supreme Court. As Senator, his insistence upon the need to recover and respect African descendants' legacy to the Brazilian nation was inscribed not only in legislative terms, but also in six volumes of the journal Thoth, published by his Senate office, and in the exhibition of his paintings held in the central hall of the Congress, with its polished black marble floor reflecting the intense colors of Nascimento's Orishas.
So how did you two meet?
I met Abdias in 1975 in my hometown, Buffalo, New York. I was working on the Attica Brothers' Legal Defense, which represented, in court and in public, the group of prisoners accused of deaths that in fact were caused by repression of the 1971 rebellion at Attica State Prison. Abdias, in exile, was a professor at the Puerto Rican Studies Program of the State University of New York at Buffalo. Colleagues of mine who were familiar with my position on racism and who knew that I had earlier visited and fallen in love with Brazil, suggested I look up this Brazilian anti-racist professor.
In the 1960s he met the Black Panthers. How did this occasion contribute to his views on pan-Africanism?
In 1968, Nascimento arrived in the U.S. on a program to visit and promote exchange with Black theater and activist groups. That visit included the Black Panthers Headquarters in Oakland, California. I was not there. The visit was part and parcel of his Pan-Africanism, consolidating the solidarity that he had previously been able to exercise only from a distance. He dedicated one of his artworks, his only collage, to the campaign for Huey P. Newton's release from prison.
When he lived in the U.S. did he experience racism?
He lived in the U.S. from 1968 to 1981. When the cultural exchange visit was over and he was supposed to return to Brazil, the Fifth Institutional Act (AI-5) was decreed. The military regime closed Congress and initiated a period of intense political repression. Hundreds of people disappeared, were murdered or were viciously tortured. Nascimento had been under surveillance because of his anti-racist activism and was the target of four or five Military Police investigations. He was prevented from returning to Brazil. He did experience racism in the U.S., but he also encountered opportunities that would never be open to him in Brazil, particularly in the academic world. He served as Associate Professor at Yale University's School of Drama, was a fellow in Wesleyan University's Seminar on Humanity in Revolt and Full Professor at the State University of New York from 1971 to 1981. He also served as Visiting Professor at Ile-Ife (today Obafemi Awolowo) University in Nigeria.
How does racism in Brazil differ from racism in the U.S.?
In essence, it is the same, but in form it is very different. Nascimento used to say that the Brazilian version is worse because, disguised as a "racial democracy", it dupes a great many into believing that there is no racism, and thus undermines and delegitimizes efforts of African Brazilians to identify as Black people and to fight against discrimination.
Later in his life he met Nelson Mandela. On what occasion was that?
He first met Nelson Mandela in 1991, in Durban, South Africa. Nascimento had taken office as the first Secretary for Defense and Promotion of Afro-Brazilians in the Rio de Janeiro State Government. Mandela's political party, the African National Congress of South Africa, was organizing its first national Congress after Mandela's release and the opening of the political process. Nascimento was invited to represent Rio de Janeiro State Government. Shortly after Nascimento participated in the ANC Congress, Mandela visited Brazil and was received in Rio de Janeiro as a Head of State. As Secretary of the State Government, Nascimento coordinated Mandela's reception in Rio de Janeiro. Later, in 1999, we met Mandela again at a reception held as part of the Southern Education Foundation's Beyond Racism Initiative, which involved activists and intellectuals in an effort to understand and act upon issues of race in human relations in Brazil, South Africa and the U.S. This initiative was a preparatory action for the 2001 Third World Conference against Racism, Xenophobia and Related Forms of Intolerance.
Finally, did Nascimento fulfill his political, cultural and intellectual mission?
I think such a question is not for him or me to answer. Certainly, he left a significant legacy, which I have tried to maintain through the continuing work of IPEAFRO, the Afro-Brazilian Studies and Research Institute, which I had the honor of helping him create in 1981. IPEAFRO seeks to develop cultural and educational resources and activities based on Nascimento's archives and on the Black Arts Museum collection, which includes hundreds of works donated by other artists with Abdias Nascimento as curator, as well over 150 of his own artworks. As for myself, I have continued IPEAFRO's work since Abdias passed over to Orun, the domain of the Orishas, the ancestors, and the yet unborn.
IPEAFRO (Afro-Brazilian Studies and Research Institute), Rio de Janeiro
https://ipeafro.org.br/
Galeria MaPa, São Paulo
http://fundodearte.com/
10th ArtRio, Rio de Janeiro
https://artrio.com/
Preview October 14 (invitation only)
From October 15 to 18
(2020 edition is in-person and online)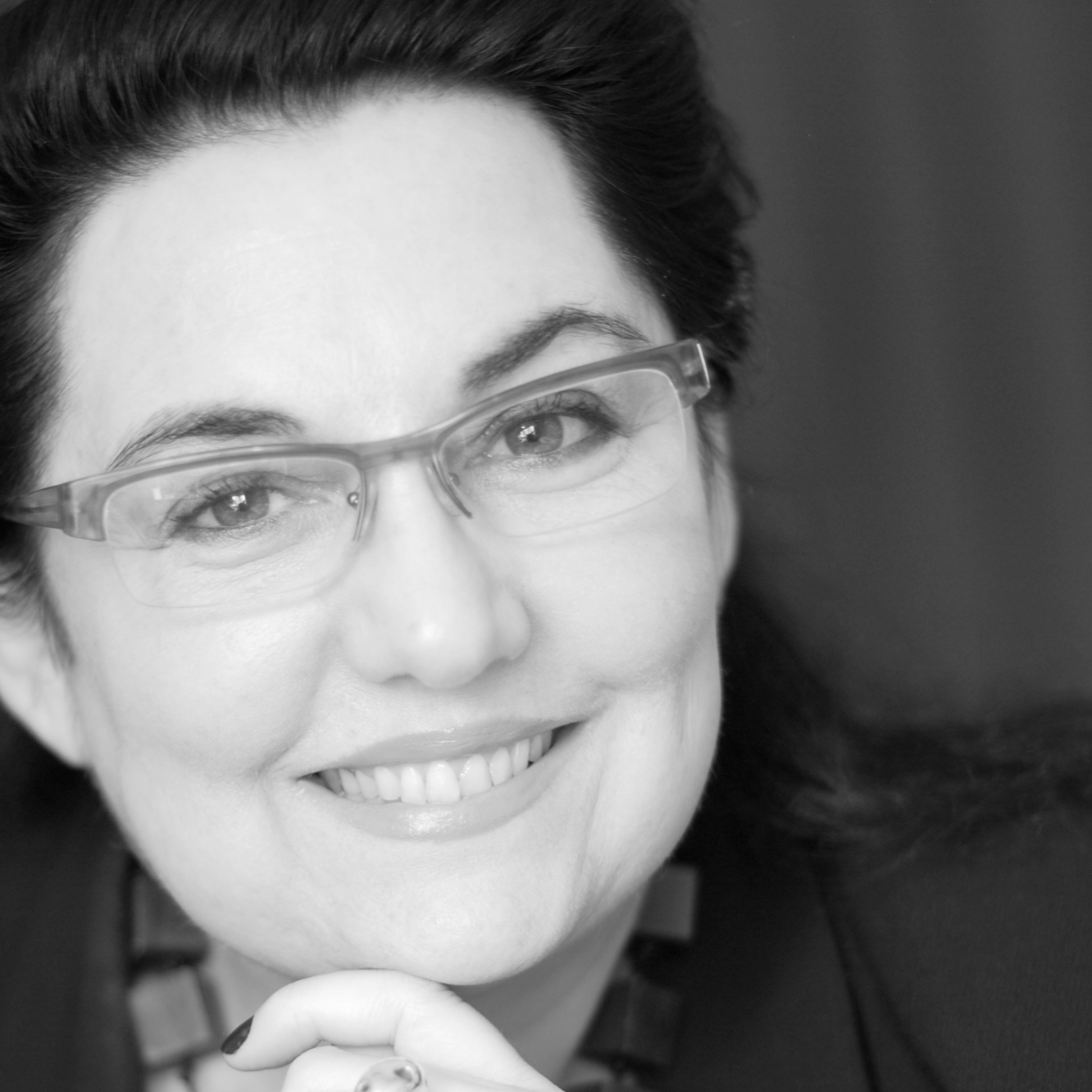 Rio-born Cynthia Garcia is a respected art historian, art critic and journalist fluent in five languages stationed in São Paulo. Cynthia is a recipient of the 2023 APCA (Paulista Association of Art Critics) award as a contributing editor of Newcity Brazil since its founding in 2015. Her daughter America Cavaliere works in the contemporary art market and her son Pedro Cavaliere, based in LA, is in the international DJ scene.
Contact: [email protected], www.cynthiagarcia.biz