The intersection of architecture and the human body challenges traditional narratives of sculpture in the oeuvre of Marcia Pastore. The artist's solo exhibition, "Ut machina corpus," kicked off on day one of the third edition of Zürich Art Weekend 2020. The event takes place at São Paulo-established Galeria Kogan Amaro, which in May 2019 opened its Swiss branch at the Löwenbräukunst, a cultural hub in the trendsetting neighborhood of Zürich-West.
The work of São Paulo-born Pastore dialogues with architectural space through spatial operations that redefine flux and points of view by the use of civil engineering techniques and building materials that challenge the behaviors and states of matter. An exhibition montage, as she sees it, shapes her sculptural practice to the spatial complexities imposed by the architectural-scape. The process thus transforms the components of every show in the culmination of the experimental work bred in her São Paulo studio that pushes the limits of contemporary tridimensional narrative.
It is the first time the fifty-six-year-old artist, who sports Swiss DNA from her mother's side, is showing in Switzerland. For the inaugural Zürich solo, Pastore brings several works—two of them impressive, finely balanced calculations—recently displayed in her three-decade, forty-work retrospective at the Pinacoteca museum in São Paulo. Awarded the Prêmio Funarte de Arte Contemporânea 2012, for "Peso-contrapeso" (Weight-Counterweight), 2012/2019, which crisscrosses the void space with steel cables and twenty-two fifty-centimeter polished brass tubes. The sculpture, as she defines the work, occupies a ninety-square-meter area that welcomes the visitor to interact with his body and the lines the tensioned cables draw in space.
The other large work, "Frestas em máquina" (Crevices and Machine), 2003/2019, carries an erotic edge in its narrative. With measured sensitivity and awareness it contrasts positive and negative matrixes (crevices)of the female body. The crevices are shaped in the voids of unusual contorted bodily positions appropriated from Pastore's own supple body then molded in gold bronze and translucent polyester resin. Jewel-like gold bronze molds hang from the ceiling hovering above five-meter by eight-meter compacted gypsum, demarcating a powdery hardscape perfectly spread on the floor. Directly below each dangling gold bronze piece lies its equivalent in translucent polyester resin pressed onto the white powder bed like bas-reliefs. It is a strong statement on misogynistic views and an ode to the female sex much like Courbet's "The Origin of the World." Also on view are additional sculptures, a series of photos and a video performance.
Marcia Pastore's main solo shows have been at Centro Cultural Banco do Brasil, Rio de Janeiro (1993); Centro Cultural São Paulo (2000); Centro Universitário Maria Antônia, São Paulo (2002 and 2007); Centro Cultural Banco do Brasil, Rio de Janeiro (2010); Museu da Saúde Pública Emílio Ribas, São Paulo (2010); and Caixa Cultural de Fortaleza, Ceará (2012). Other solos are Tira-linhas, Biblioteca Mario de Andrade, São Paulo (2015), and Corpo de prova, MuBE (Museu Brasileiro da Escultura e Ecologia), São Paulo (2017). In 2019 the artist exhibited the retrospective Marcia Pastore: Contracorpo (Counterbody), curated by Ana Maria Belluzzo, at Pinacoteca de São Paulo, and Transposição, a large in-situ permanent installation that inaugurated FAMA Campo, in São Paulo state, dedicated solely for land-art projects.
Marcia, at your present solo in Zürich what are the narratives involving the two main works of the exhibition?
"Peso-contrapeso" (Weight-Counterweight) and "Frestas em máquina" (Crevices and Machine) demonstrate two complementary guidelines dealing with space tackled by my work. One way is through architecture and its structural lines, the other is through moldings in the scale of the human body related to the place. "Weight-Counterweight" is based on the first parameter with two opposing elements—bronze tubes and galvanized iron washers—and a system with pulleys and steel cables that draw lines onto space in a play of balance, correspondence and movement of the body through the work. "Crevices and Machine," on the other hand, is articulated from molded voids of the body: arms, legs and the upper body. The gold bronze molded body voids are hung over an area covered with compact gypsum powder. These gold bronze molds hang above the gypsum directly above its equivalent cavities below in a play of negative and positive, full and void, which refers to a dialogue with the traditional procedures of sculpture.
"Ut machina corpus," why a title in Latin for the exhibition?
It refers to the dialogue of these two works that indicate opposing and complementary relations. "Ut machina corpus" deals with the body as a machine to distribute forces, articulate parts that move and draw lines in space to discuss the concept of full and void, presence and absence. The Latin language articulates all the languages involved in this exhibition—Portuguese, Italian, German and French—and reveals its origins and structures.
"Crevices and Machine" is a very erotic work since it alludes to an imaginary bodyscape that evokes the female sex. How do you analyze its eroticism?
I understand the work has this reading, which is something my work deals since the beginning. I believe this reading also has to do with the importance these issues have nowadays.
In contrast to the erotic take of your work, architecture and civil engineering are also quoted in your oeuvre. How do you explain this unusual association?
During four terms I was an architecture student. Architecture sparked within me a wish to establish spatial dialogues, to redefine space and redesign flux. Since my early works I have emphasized the interdependence between space and sculpture. My work leans to the wall, hangs from the ceiling, spreads over the floor, removes material from the plot; it is all articulated by space and responds to space. Architecture with its materials and technique nourish my investigation aimed at subverting constructive and technical procedures of building.
Tell us about your work process in your studio.
For years I have kept in my studio a large area covered with nothing but compacted gypsum powder spread over the floor. It is there for my daily experiments and it is where I take my notes—I don't hand-write on a pad, I scribble my ideas on the gypsum powder. It is also where I register my body movement, "print" my body reliefs experimenting on the full and void. Every now and then, I melt paraffin, tar or wax into the cavities on its surface to create negative moldings. "Crevices and Machine" results from these experiments.
Do you use performance as a tool in your work?
I use performance as a method of work in my studio. It is through performance that I relate to matter. My sculpture has a performative edge because gesture is an integral part of my work. Gesture moves my work and my sculptures capture these gestural trails.
You never mention installation art when you speak about your work. Why is that?
To see my work as installation art is a misinterpretation. My work is sculpture because it deals with the repertoire and imagery of sculpture.
Marcia Pastore: Ut machina corpus
Through January 31, 2021
Curated by Ricardo Resende
Kogan Amaro Gallery, Zürich
https://galeriakoganamaro.com/en/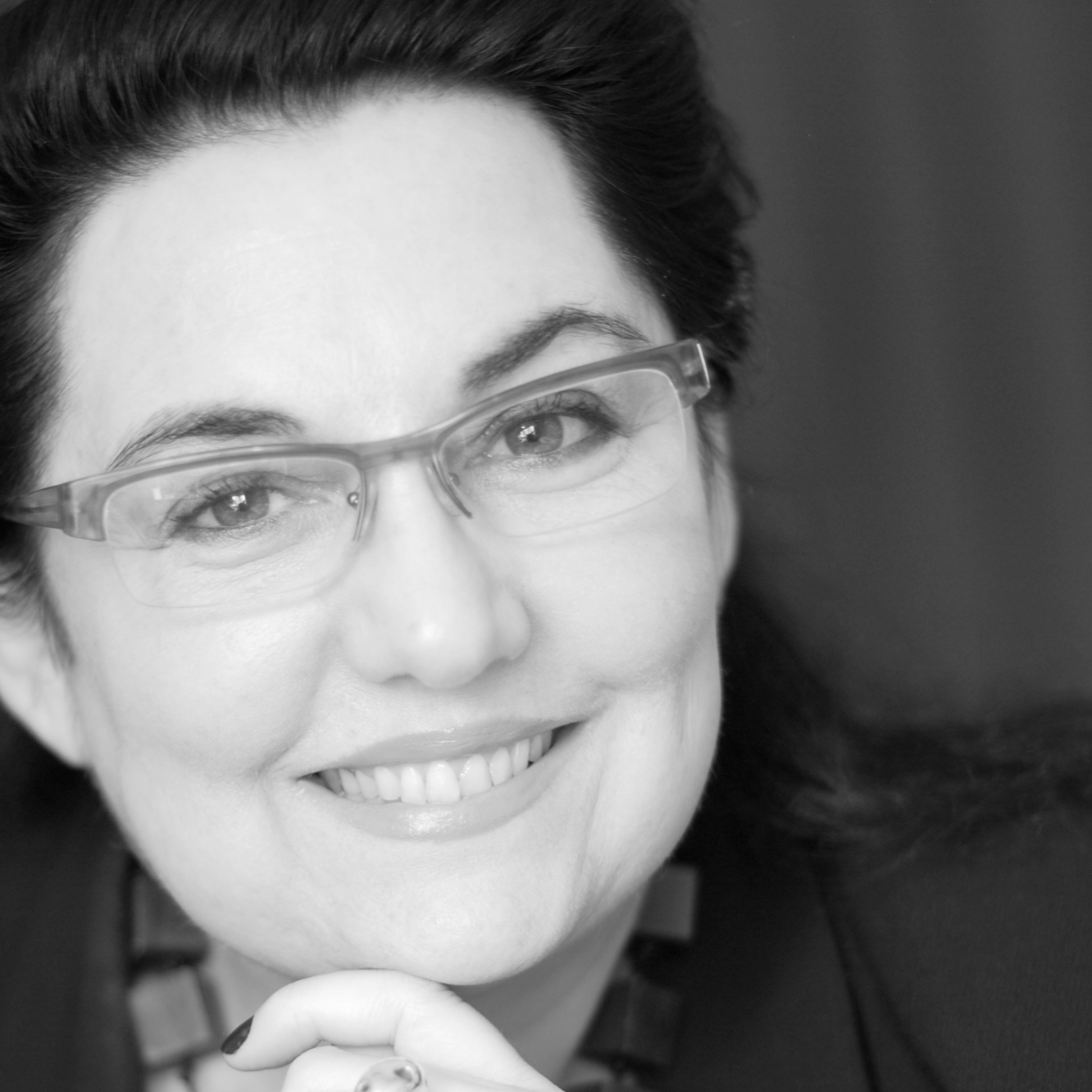 Rio-born Cynthia Garcia is a respected art historian, art critic and journalist fluent in five languages stationed in São Paulo. Cynthia is a recipient of the 2023 APCA (Paulista Association of Art Critics) award as a contributing editor of Newcity Brazil since its founding in 2015. Her daughter America Cavaliere works in the contemporary art market and her son Pedro Cavaliere, based in LA, is in the international DJ scene.
Contact: [email protected], www.cynthiagarcia.biz