The year of 2020 has brought big art-fair business, with online viewing rooms as a permanent feature to boost in-person fairs—hopefully back next year—with the futuristic hybrid likely to reshape gallery and museum viewing from now on. Until COVID-19 dashed in, causing seismic social shift, art fairs, like São Paulo's SP-Arte, were still being staged according to a pattern devised in 1967 with the first Art Cologne in Germany. With the pandemic, fairs worldwide faced the most difficult conditions the art trade has ever encountered. Following the global trend, this year's 16th SP-Arte, set to take place in person in April at the modernist Bienal pavilion as usual, was rescheduled and redesigned into the first edition of SP-Arte Viewing Room, hosted in an all-virtual environment from August 24 to 30.
The Brazilian online event showed two paradigm shifts in fine-art e-commerce. One relates to the preconceived notion that high-priced art does not sell online; the other, the notion that foreign clients will not acquire art online at SP-Arte. Headed by the Perlingeiro dynasty since 1979, Pinakotheke, the family-managed secondary market gallery with locations in Rio de Janeiro, Fortaleza and São Paulo, broke the first rule by negotiating a modernist Di Cavalcanti painting in the $100,000-plus bracket. Art dealer Luciana Brito, one of our interviewees, overcame the second barrier by selling works to new clients from Belgium and the U.S.
So how was the virtual fair experience? What is the potential allure of online viewing rooms? What are its missteps? How was the user experience? How did the new business model fare?
To talk about the challenges with an insider view we invited SP-Arte's founder and director, Fernanda Feitosa, and six women gallerists with brick-and-mortar single-location galleries, to reveal their novel all-remote experience with both old and prospective clients. From the big gallery niche we have Raquel Arnaud, who heads her iconic eponymous gallery, and Vilma Eid, founder of Galeria Estação, both in São Paulo. Also São Paulo-based but operating small galleries are Luciana Brito, with her eponymous establishment, and newcomer and youngest of the group, thirty-year-old Afro-descendant Igi Ayedun of HOA (House of Ayedun), a digital platform and physical art gallery. Managing small galleries in their native towns are Gaby Indio da Costa with her eponymous business in Rio de Janeiro, and Thais Hilal with OÁ established in Vitoria, capital city of Espírito Santo state. Their response is a good measure of what took place. One thing they all agreed on was the significance of face-to-face interaction with the artwork only a physical fair can provide.
All works published in this piece are by women artists. A curiosity, a poll conducted by SP-Arte 2019 edition indicates that only thirty percent of artists exhibited at the fair are women.
FERNANDA FEITOSA, Founder and director of SP-Arte since 2005 
Fernanda, tell us about the highlights in the first online edition of SP-Arte?  
The figures show the highlights in this edition were basically two: the inclusion of new galleries and a wider public visitation. Approximately seventy-five percent of the visitors were first-timers at the SP-Arte online platform, over forty percent came from outside the São Paulo-Rio axis and fifteen percent were from abroad.
Did visitors feel comfortable at the fair's virtual-scape? 
We had 56,700 check-ins during the week of the event, with visitors sharing their emails with the galleries and over 1,000 price consultations.
As for glitches, did they happen frequently?
Glitches always happen but they were promptly fixed. The platform proved to be stable, safe and fast.
How about sales on the first virtual fair experience as compared to the 2019 in-person SP-Arte fair?
At the physical event scheduled for April, unfortunately suspended, we had a total of 164 participating galleries in comparison to 136 exhibitors in our online platform. I joke we're a Viewing Room not a Selling Room, which is the galleries' responsibility. Our role is to create an attractive experience to lure them new clients. I can't precisely say how many works were sold; what I know is twenty-six percent of the contracts were negotiated, however the sales taking place after the SP-Arte Viewing Room are certainly due to the synergy we created and to our work promoting the first virtual experience of SP-Arte.
What remains as the most significant lesson of the first SP-Arte Viewing Room experience?
We're very happy with the outcome; of course, there is always room for improvement. Surely I missed the physical fair because it's in our DNA to promote face-to-face contact of the public with art and as soon as conditions allow we shall organize SP-Arte fair in the iconic Bienal Pavilion along with the viewing rooms to provide both experiences from now on. Certainly the virtual experience opened a wide range of possibilities that will be incorporated to our expansion strategy but, I confess, I had no idea that to set up an online fair would be as complex as a physical fair.
——————————
GABY INDIO DA COSTA, Gaby Indio da Costa – Arte Contemporânea, Rio de Janeiro
Rio-born art dealer in the market since 2009. In 2012 set up an art office, evolving five years later to her present eponymous gallery at Estrada da Gávea in São Conrado neighborhood. Has participated at SP-Arte since 2018.
Overall Experience
When I first went through all the viewing room project requirements—texts, videos, audios, tutorials—I confess at first I was puzzled, but looking into it I realized the relevance of all the tools required to achieve an utmost experience. Finally the result proved to be excellent and the event was also very well promoted.
Clients
The online experience broadened my client base but the older-aged clients didn't quite come to terms with the tool.
Sales
My sales went both to collectors who already knew my gallery and to first-timers from other Brazilian towns who got to know us through the online viewing room.  I closed five deals with the possibility to sell more works after the fair.
Online Presence
My gallery will be in next year's SP-Arte. From now on physical and virtual go hand in hand so, in the meantime, I'll engage in a more robust online presence.
————–
IGI AYEDUN, HOA (House of Ayedun), São Paulo-based digital platform and physical art gallery
Gallerist as well as visual art curator, publisher and multimedia artist, thiry-year-old Igi Ayedun launched digital art platform HOA in 2018 that now includes a physical gallery space in the neighborhood of Perdizes. HOA is the first Afro-Brazilian-owned contemporary art gallery as well as the first non-white-owned to join SP-Arte. The online fair marked HOA's official launch in the art market.
Highlight
The well-designed multimedia project of the viewing room with videos and audio allowed us to post a curatorial video that reflects HOA's digital identity.
First-timer
Visitors were curious to get to know the first Afro-Brazilian-owned contemporary art gallery in the history of Brazilian art. HOA aims to reeducate and develop a fairer market for those who do not come from privileged backgrounds. The future demands more conscious and sustainable business models.
Sales Strategy
We used the online viewing room as a support to the physical presence in our gallery. Most of our sales happened through our own platform in our showroom by appointment only or through video-conference. SP-Arte online was a great tool concerning our more expensive works. Our streaming also had high demand. 
Culture and Market
For the next edition I plan to invest more in multimedia sales strategies. Technology is a great tool to join culture and market. Although HOA is a digital project the interaction with the client in a physical environment remains very important.
—————-
LUCIANA BRITO, Luciana Brito Galeria, São Paulo
Founded in 1997, the eponymous gallery has occupied a heritage-listed modernist house at the upscale Jardim Europa neighborhood in São Paulo since 2016. Galeria Luciana Brito has participated at SP-Arte since the inaugural event in 2005. Art dealer Luciana Brito presides over the Brazilian Association of Contemporary Art (ABACT).
User-friendly
All of our clients agreed that the viewing room navigation was well-designed and user-friendly.
International Clients
Our sales began through the preview with the gallery clients. In the viewing room our sales result wasn't much different from most fairs we participate in but it proved relevant because it expanded our contacts and we had sales in the medium-bracket price range from two new clients, one from Houston and another from Brussels. To be in a virtual fair in São Paulo and be able to make online sales to clients abroad opened a very interesting new perspective for international contacts.
Physical x Virtual
Virtual art fairs are here to stay but as a complement to the in-person fairs. Nothing replaces the face-to-face exchange with the work and talking personally with the gallerist. The physical presence of art is irreplaceable.
———————–
RAQUEL ARNAUD, Galeria Raquel Arnaud, São Paulo
Founded in 1973 initially as Gabinete de Arte, Galeria Raquel Arnaud is one of Brazil's few longstanding contemporary art galleries. Headed by the eponymous art dealer, the gallery has participated at SP-Arte since the inaugural event in 2005. Raquel Arnaud is the founder and president of the Contemporary Art Institute (IAC), Brazil's sole institution specialized in cataloguing archival documents by visual artists.
High Response
The highpoint of the viewing rooms was the possibility to post audio and video by artists and curators. We had a high response, so the experience proved a positive one.
Larger Discounts
Our clients went through the fair and generated several consultations. However we were asked some disproportionate discounts which is normal when you have such a comprehensive public. At in-person fairs there is always a lot of curiosity about the prices of works whereas in a virtual fair the research process and reservations showed a different rhythm.  
Face-to-Face
During the fair, we had several client requests to have the works sent to their residences to be able to interact with them face-to-face, while another group of clients requested to have personal appointments in our gallery following all the COVID-19 restrictions—all this only proves the importance of looking at a work of art in person.
International Contacts
I believe the physical fair will prevail together with the virtual tool, which in the end turned out to be a good way to foster international contacts.
Narrower Profit Margin
We had a narrower profit margin than usual because there was no ICMS tax exemption during the period of the virtual edition of SP-Arte added to the online fair's 2.5 percent sales commission due to the number of works we exhibited in our viewing room.
———————-
THAIS HILAL, OÁ Galeria, Vitória
Founded in 2007 in the capital city of Espírito Santo state, OÁ is a leading contemporary art gallery in its native state, now housed in a new venue in the Praia do Suá neighborhood. It also acts as a cultural center focused on dialogues with art. The art dealer is married to artist Hilal Sami Hilal. OÁ participated in the 2018 and 2019 curatorial projects of SP-Arte.
Platform Highlights
Being able to navigate in the other galleries, explore their contents and get to know the work process of artists through videos was very interesting. Artists' statements on individual works and write-ups provided useful insight.
Online Visibility
We had a good visibility and got a lot of feedback.
Medias
Visually the virtual experience worked particularly well for artworks in technological medias such as photography and video.
Sales
Our sales mostly came from the clients in our portfolio but I noticed this time they asked for larger discounts. As for total sales it was weaker as compared to the physical fair.
In-Person Fair
I really missed the person-to-person relationship with the client and the bustling energy of a real-life fair. In general, I have no regrets, it was a very positive experience. We must adapt to the new times but I'll have to evaluate if I'll repeat the experience.
————————-
VILMA EID, Galeria Estação, São Paulo
Founded in 2004 and occupying a large three-story building in the Pinheiros neighborhood, Vilma Eid's gallery is a top name in Brazil's art market when it comes to self-taught and outsider artists. The gallery's portfolio also includes contemporary artists with a close dialogue with the genre. For twelve years, Galeria Estação has participated in SP-Arte, its most important annual art fair.
Team
Personally I don't understand about technology but my team was able to build the viewing room with information and videos on our artists, and I was very satisfied with the end result.
New Clients
For my surprise most of our sales came from new clients based in São Paulo state. I negotiated approximately ten works with the most expensive in the USD 5,000 price-range, which for my gallery is a low average ticket.
SP-Arte 2021
We always aim to upgrade our services and contacts so, of course, I'll be present next year, it is our most important annual fair, and I see client-artwork contact as fundamental for our business. Virtual experience is here to stay but does not substitute in-person fair.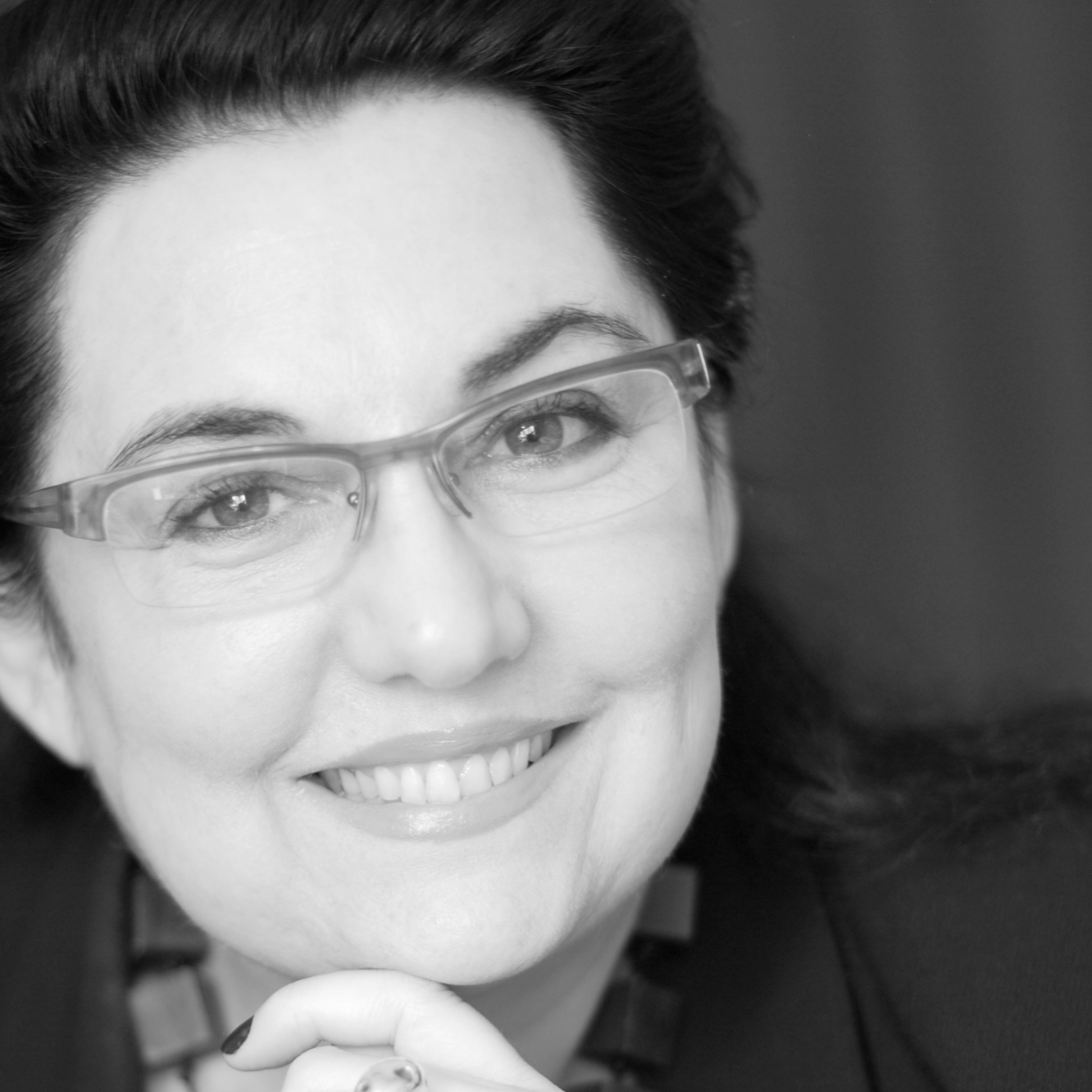 Rio-born Cynthia Garcia is a respected art historian, art critic and journalist fluent in five languages stationed in São Paulo. Cynthia is a recipient of the 2023 APCA (Paulista Association of Art Critics) award as a contributing editor of Newcity Brazil since its founding in 2015. Her daughter America Cavaliere works in the contemporary art market and her son Pedro Cavaliere, based in LA, is in the international DJ scene.
Contact: [email protected], www.cynthiagarcia.biz