Vik Muniz undoubtedly belongs to the select group of artists at the top of the multimillion dollar business of international contemporary art. An essential personality at the tip of the art world pyramid, this busy player, fueled by bountiful creativity and scientific curiosity, multitasked his way up, revealing the broader context of his in-depth research on the image, particularly the photographic image. Based in complex theoretical studies and his own intricate conclusions, brilliant and bold Muniz or Vik, as friends call him, is perpetually pushing the boundaries of this obsessive theme.
He was born with the lifelong condition of dyslexia in a poor family in São Paulo and was taught to read by his grandmother, herself dyslexic. His first steps towards a professional life were taken in a third-rate ad agency where a high-handed boss unknowingly, he soon realized, demanded from him everything that he would never again repeat when dealing with the image. He quit only to have his leg shot by accident. Luckily, to leave the police out of the incident, he was paid a sum good enough to buy him a ticket to New York. After some odd jobs low-paid immigrants do to survive in Manhattan he decided on a future in the arts. The powerful American art market certainly lent a hand and the rest is history.
In December 2015, nearly a year away from the founding of Newcity Brazil (operated by Newcity, a Chicago-based award-winning print and digital publication founded in 1986 by publisher and film producer Brian Hieggelke) "The 'Imposter' and the Sugar Children: Vik Muniz Tells Us How His "Non-Education" Helped Him Become an Artist for the Ages" was published. Last year I tried to interview him again to no avail—believe me, I tried. For two decades Vik has been fulfilling a frenetic schedule, he's always on the go with one or more exhibitions every month in a different part of the planet. Why not talk to him now with COVID-19 keeping us tied to our home-offices?
Five years ago, in our first interview for Newcity Brazil, he spoke how being dyslexic had turned into an advantage and, among others topics, talked about iconic series such as Sugar Children, Chocolate and Pictures of Diamonds, always exploring different media to recreate extraordinary photographic images that have become an integral part of the visual glossary of art lovers all over the world. Who hasn't seen the glittering Liz Taylor of the Pictures of Diamonds series or doesn't recall an image of the yummy Chocolate series?
The works that illustrate the present interview are all magnificent pieces from his very early days as an artist. The tragicomic "Clown Skull" of the Relics series from 1987 is one of his first works; it represents his onset in art when Vik saw himself with a future in sculpture. He was wrong; two years later follows the Memory Rendering series that marks the beginning of his works as an artist-photographer who researches the photographic image by creating or appropriating an image and then photographing it. The Memory Rendering series comprises works drawn solely by memory with graphite pencil on paper. In "Man Stopping Tank in Beijing" (1989) the artist uses his dyslexia as a tool to reproduce by memory the historic image taken the same year an unidentified young Chinese man astounded the world by courageously standing in front of a column of tanks in Tiananmen Square to protest against the injustices perpetrated by the Chinese government. Another technique is found in "Rabbit" (1993) from the good-natured Shadowgrams series, inspired by the ancient play with the shadow image. Exploring self-control, '"6,200 Yards" (1996) literally refers to the length of black thread Vik interlaced in his meticulous appropriation of "Le Songeur" (The Dreamer) that nineteenth-century French landscape painter Corot created in 1854, originally in the technique known as cliché-verre or etching on a glass surface. From the Pictures of Holes series, "702 Holes" (1997), is another work with a precise number as the title. "It was made after one of my sketches from a live model when I taught academic drawing," shares the artist from his studio in the leafy residential neighborhood of Gávea in the mountains of Rio de Janeiro.
Vik, have you had exhibitions cancelled or postponed during the present lockdown?
I had several exhibitions postponed. There was one scheduled to take place in Rio at the Brazilian Mint (Casa da Moeda do Brasil) that was about the fire that damaged the National Museum in 2018, another one in Spain at the Museum of the University of Navarra that is due to open in September through March 2021; and a big project with curator Marcelo Dantas in São Paulo that was also delayed. There was also two or three solo exhibitions put on hold. The only exhibition on schedule is a project for Moscow due November.
In 2020 with physical art fairs cancelled due to Covid-19, including SP-Arte in São Paulo, most fairs moved to digital platforms with virtual viewing rooms. How do you evaluate the experience?
Galleries and museums have been transformed into temples where it is possible to ritualize the visual experience and all the vicissitudes related to things tangible in the world. I believe the virtual experience of an exhibition or an art fair has an undeniable functional importance in the market's adaptation to new technologies and to emergencies such as a pandemic, however, it is far from providing an essential aspect of art which is the interface between the idea and the media, the conscious and the phenomenon. My work has been shown in virtual fairs where, for my surprise, resulted in a tremendous commercial success.  I was so surprised with the sales that I visited the virtual platform, viewed the room and confess, I sincerely enjoyed roaming around by myself without having to say hello or talk to a crowd in every corner. Nevertheless, virtual viewing has absolutely nothing to do with the experience of interacting with a work of art, it is a mere simulation of the real thing.  
Do you believe that from now on, art fairs will operate concurrently with the two versions, physical and virtual?
I believe that with the pandemic subsiding, the virtual apparatus will act as an additional tool for the art market because most people who attend international fairs don't go there so much for the art but much more so for the social experience offered by these events. The contemporary art world is a collective invention that depends on people and things to make sense. Admittedly art fairs are not the most favorable environments to look at artworks, nonetheless, they are excellent social labs to study contemporary behavior and human reaction when faced with the challenging task of understanding art.
What do you believe will happen to the art market after the pandemic? 
Personally I feel very optimistic but that has little to do with sales volume, record sales in auctions, and even the physical or virtual experience of the international art fairs.  With the pandemic easing out, galleries and museums will be among the first cultural experiences to be explored safely and attended physically. However my optimism is a tad nostalgic, it comes from the fact I believe in the art experience on a more human scale. I miss when galleries were smaller and gallery owners had time to chat with strangers that entered the gallery without knowing the name or anything on the artist on view. I miss having more time to reflect about art and to produce art without the pressure demanded by a market avid for more and more new works. The market has yet to understand that certain aspects of art advance at a different pace than expected by the media-frenzy contemporary experience.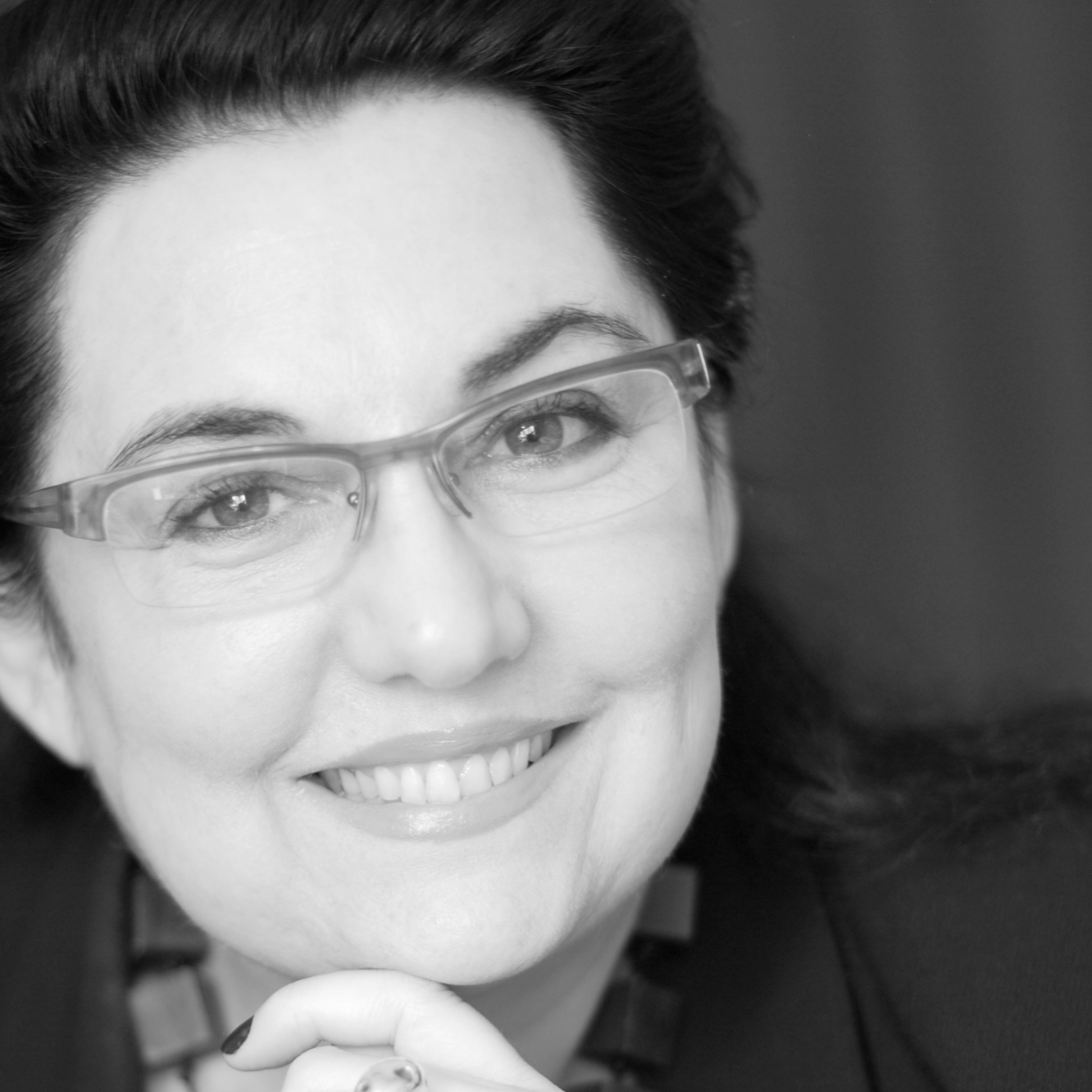 Rio-born Cynthia Garcia is a respected art historian, art critic and journalist fluent in five languages stationed in São Paulo. Cynthia is a recipient of the 2023 APCA (Paulista Association of Art Critics) award as a contributing editor of Newcity Brazil since its founding in 2015. Her daughter America Cavaliere works in the contemporary art market and her son Pedro Cavaliere, based in LA, is in the international DJ scene.
Contact: [email protected], www.cynthiagarcia.biz