The artwork of Salvador-Bahia-born Nadia Taquary creates a dialogue with her Afro-Brazilian DNA through objects, sculptures and installations that celebrate Brazil's characteristic syncretic heritage of beliefs, culture and religion that crossed the Atlantic from Africa. Taquary's unique work is about Blackness and Black pride and as such can only be born, bred and produced in her native hometown with the blessings from the orisha deities of the capital city with a long name, São Salvador da Bahia de Todos os Santos (Saint Salvador of All Saints Bay of Bahia), Brazil's first capital from 1549 to 1763.
The fifty-three-year-old cinnamon-skinned petite woman with a glowing smile has a studio at Corredor da Vitória neighborhood, with its gleaming white Igreja de Nossa Senhora da Vitória church—Salvador has one baroque church for each day of the year—overlooking splendid All Saint's Bay with its reddish-pink hues at dawn and golden sunsets. From this city comes many of our talents, bestselling author Jorge Amado, Bossa-Nova creator João Gilberto, visual artist Mestre Didi, photographer Mario Cravo Neto, musician Caetano Veloso, to mention a few, all of them galvanized by Afro-Brazilian energy surrounded by colonial-baroque architecture in a lush tropical scenery with the sound of the atabaque tall drums from Candomblé religion and a warm, sensual breeze to laze and dream. This is not overstating, it's how we, Brazilians from north and south, view beautiful Bahia.
To develop her own poetics, Taquary began by researching Brazilian Creole jewelry inherited from her family and became a major name in the visual arts. She is esteemed by Afro-descendant composers Carlinhos Brown, Mateus Aleluia and Gilberto Gil, and respected by influential curators Lilia Schwarcz, Paulo Herkenhoff and Roberto Conduru. Taquary's artwork is also abroad in collections in Switzerland, Belgium and the U.S. The two solo exhibitions she prepared for 2020, in Salvador and São Paulo, were suspended until next year due to Covid-19.
Some of the artist's solo exhibitions are Oriki, bowing to the head, Bakehouse Art Complex, Miami (2019); and Balangandã, uma poética da esperança (Balangandan, a Poetic of Hope), this one exhibited at the Museu de Arte da Bahia in Salvador (2013/2014) and in Paris at Galerie Agnès Monplaisir (2015). Some collective exhibitions are Histórias Afro-Atlânticas, MASP, São Paulo (2018); and Axé Bahia: The Power of Art in an Afro-Brazilian Metropolis, Foweler Museum, Los Angeles (2017). According to ArtNews, these two collective shows are among the most important exhibitions of the 2010/2019 decade. Other collective exhibitions include III Bienal da Bahia, Salvador (2014); and Do Valongo à Favela: imaginário e periferia, MAR – Museu de Arte do Rio de Janeiro (2014).
Nadia, what orishas or Yoruba deities energize your work process? 
My orisha is Yemanjá, the main water deity from the Yoruba religion; she is the patron spirit of the oceans and rivers. She's very beautiful, very vain, a powerful woman-figure very protective of women. Cowrie shells represent her wealth, which I often use in my work. Yemanjá is always beside me but I also have a good relationship with all the other orishas. I feel their presence and protection in my daily life and in my work.
How does this spiritual energy flow to your work?
In the Dinka Orixás series I chanted a mantra while working on every piece and I clearly felt their energetic presence flowing from my hands to the piece. They are always next to me even when I don't invoke them.
In the Candomblé religion who is your holy mother (mãe de santo) or holy father (pai de santo)?
My pai de santo is Pai Paulinho d'Ogum Xoroquê.
Tell us about the chants.
They are usually chants from the rituals of the Afro-Brazilian Candomblé religion. I also love the psalm-like music of seventy-six-year old Bahia-born composer Mateus Aleluia. To listen to this wise old man touching lyrics and fluid guitar during sunset is an elevating experience akin to a Yoruba Hail Mary.
I remember when your work first caught my eye approximately ten years ago when it was still referred to as design. What changed that it is now viewed as Afro-Brazilian contemporary art?
When I started I soon caught the media attention but there was a general misconception how my work should be classified. It was only when I was invited for an exhibition in Belgium on Brazilian design that the show's curator Roberto Conduru objected to my participation because as he explained my work should not be placed within the bracket of design, rather, as Afro-Brazilian contemporary art. Back in Salvador after this clarification, I was invited for an exhibition at Museu de Arte da Bahia museum and soon after Paulo Darzé Galeria began to represent me.
How would you describe your artwork?
It is usually made of long, heavy rows of beaded threads in reference to the sacred lagidibá threads and body ornaments from Candomblé religion of Afro-Brazilian matrix. All the volumes, forms, materials, colors and noble materials such as gold, silver and centenary woods express the intersection between the sacred and the beauty rooted in the traditions of Afro-Brazilian culture. For example, in the Dinkas Orixas series the main attribute of each piece is a distinct use of color that relates to an orisha in its essence, ancestral cult and archetype.
What are your preferred materials?
I basically use copper, silver, gold and bronze following the tradition of Brazilian Creole jewelry along with crystal beads, cowrie shells, lagidibá sacred threads woven with native coastal tides straw or buriti straw, and old woods like Ipe and Jacarandá woods. I love the energy from an old wood from a colonial house. When I re-utilize it in my work I deal with the presence and contribution of African people and Afro-descendants in my origin. This ancient energy is then transformed into socio-racial activism. I love the precious Jacarandá wood sculpted into figa amulets with its energy blessed by a powerful ancient protection. I love the sacred colorful threads of each orisha. I love that my work is about energy, presence, connection and Blackness.
You mentioned the figa, the most recognized of all amulets of Bahia's Afro-Brazilian rich syncretic culture. Apart from being a good-luck sign recognized by all Brazilians, what else does it mean?
An amulet is an amalgam of symbols, stories, ancient values and traditional practices. It is part of a large family of amulets and charm pendants we call balangandã (balangandan). Each balangandan has a meaning of its own, depending on the circumstances. What interests me is to unveil these historical layers and bring these symbols to the present. The figa is the amulet I like best. It's an archaic good-luck charm represented by a clenched fist, with the thumb between the index finger and the middle finger. It symbolizes protection and power based on sexuality as a divine, creative force and origin of life. The culture in Bahia is ingrained with syncretism, for example, for centuries in Bahia Catholic nuns adorn the child Jesus with the seven figa amulets of the Candomblé religion. That is but one example to show how these different values are interwoven in our syncretic culture we are so proud of. I enlarge these charms and amulets in my work to give them greater physical and symbolic visibility.
What attracted you to Afro-Brazilian art?
The first thing noticeable about my trajectory is the fact it relates to a feeling of belonging and identity. Everything in the Afro-Brazilian character of my work relates to the culture and collective group to which I belong. All the issues I discuss give an account of my personal experiences and origin.
How do you evaluate the fact that you represent a minority as an Afro-Brazilian and woman? How do you view your contribution to this prejudiced gender and race minority?
I view my contribution as an important sign to strengthen and increase the presence of Afro-descendant woman in the realm of the visual arts. The sub-representation of Afro-descendant women and Black male artists in collections and exhibitions in galleries or museums not only in Brazil is a fact, clear for all to see. It is time cultural institutions everywhere operate with an unbiased selection and comprehensive policy on the human experience.
Is your work also about slavery?
My work goes beyond slavery. It's about time we stop associating Black culture to the sufferings of slavery. This condition should not mark the history of a people forever. Of course it is important to keep in mind that enslavement happened; however, in my view, it should not be forever associated to our history. We have an immense and vital contribution in many fields of society. My work tackles overcoming, moving forward and going beyond, it talks about the beauty of Afro-Brazilian culture, tradition, history and religion but most of all it highlights freedom in a broad perspective.
Who are the artists that have most influenced you?
Most of them are Bahia-born artists: Ayrson Heráclito, J Cunha, Mestre Didi, Rubem Valentim, Edsoleda Santos and among the women, Iedamaria and Djanira.
To wrap up, what is the main lesson ingrained in your art?
Not very long ago, a curator from the MoMA told me about the intrinsic power of my work and compared it to that of major Afro-American artists. I was very touched, those words stimulate me to keep on going and are a reassurance my work dialogues with the world. Above all the greatest lesson I take is that of union, strength and axé, a beautiful symbolic cry from the Candomblé religion that means pure energy of life!
Paulo Darzé Galeria, Salvador, Bahia
https://paulodarzegaleria.com.br/en/
Galeria Leme, São Paulo
http://galerialeme.com/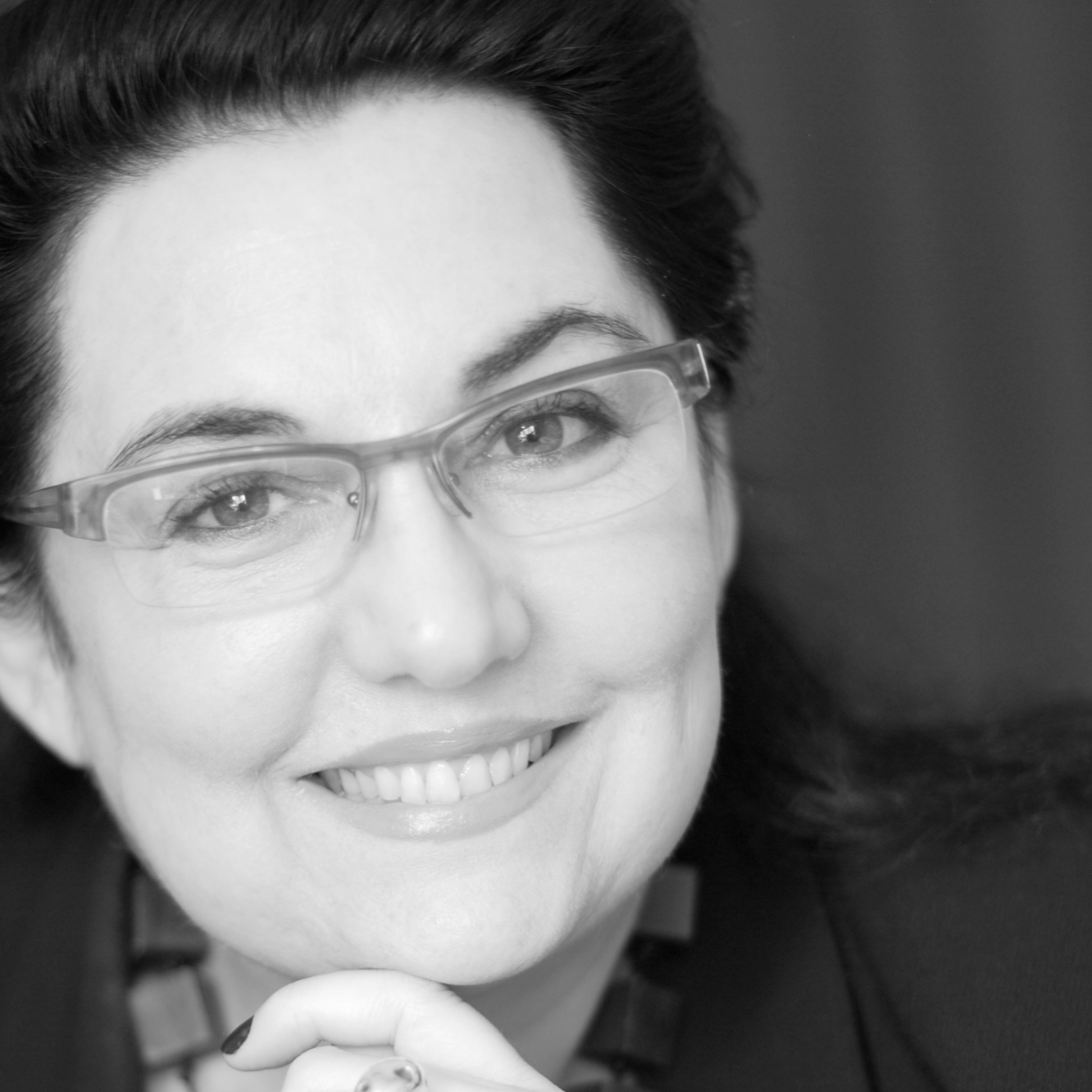 Rio-born Cynthia Garcia is a respected art historian, art critic and journalist fluent in five languages stationed in São Paulo. Cynthia is a recipient of the 2023 APCA (Paulista Association of Art Critics) award as a contributing editor of Newcity Brazil since its founding in 2015. Her daughter America Cavaliere works in the contemporary art market and her son Pedro Cavaliere, based in LA, is in the international DJ scene.
Contact: [email protected], www.cynthiagarcia.biz