Though notions of female representation and age are being reviewed, and Blackness is being dissected by society, including a white majority of artgoers, seventy-two-year-old African-Brazilian artist Sonia Gomes, now the cherry on top of the cake of Brazil's contemporary art, has yet to be invited to her own country's biennale. (The 34th São Paulo Bienal was postponed until September 2021 due to COVID-19.) The artist, recognized as such only twenty years ago and little known among her country, has stepped into the muscular arena of the global art market. Represented for over a decade by São Paulo's Mendes Wood DM and in Los Angeles by Blum & Poe, since mid-June the Minas-born sculptor is also under the umbrella of New York powerhouse Pace Gallery. Pace president & CEO Marc Glimcher shares: "The talismanic power of her construction, collages and sculpture derives from Sonia's graceful melding of her rich Afro-Brazilian histories and traditions with potentialities of modern sculpture. It is a profound honor to welcome her to the gallery."
The self-taught outsider artist has said in a previous interview "my work is Black, it is feminine, and it is marginal. I'm a rebel." Gomes is one of few Afro-Brazilian women granted a solo show simultaneously at MASP museum and Casa de Vidro of the Lina Bo and Pietro Maria Bardi Institute. The exhibition title, "Still I Rise" (2018), honors the 1978 poem by American writer and Black civil rights activist Maya Angelou. In 2018 Gomes broke another barrier with the solo exhibition, "A vida renasce, sempre," in Oscar Niemeyer's flying saucer-architecture of the Niterói Contemporary Art Museum in Rio de Janeiro. In 2015, Gomes was the sole Brazilian artist at the official exhibition of the 56th Venice Biennale.
Her heavyweight international lineup begins this fall. From September 2 through 20, she debuts in a two-fold exhibition at Pace's temporary gallery in East Hampton alongside thirty-nine-year old Marina Perez Simão, another Brazilian artist also from the Mendes Wood DM portfolio. Back in São Paulo, where she lives and works, Mendes Wood DM will put up a solo exhibition, still undated, with her pieces. Next year comes her first U.S. solo in the Los Angeles gallery Blum & Poe, following participations in the Gwangju Biennale and the Liverpool Biennial. In 2022, Sonia Gomes opens her first solo exhibition at Pace in New York.
Some other solo exhibitions by Sonia Gomes are "I Rise – I'm a Black Ocean, Leaping and Wide," Museum Frieder Burda and Salon Berlin, Baden-Baden/Berlin (2019); and "Silence of Color," Mendes Wood DM, Brussels (2019). Group shows with the artist's participation include: "Unconscious Landscape – Works from the Ursula Hauser Collection," Hauser & Wirth, Somerset (2019); "Experimenting with Materiality," Lévy Gorvy, Zurich (2019); "Histórias Afro-Atlânticas," MASP, São Paulo (2018); "O Triângulo Atlântico," 11ª Bienal de Artes Visuais do Mercosul, Porto Alegre (2018); Tissage, Tressage, Fondation Villa Datris, L'Isle-sur-la-Sorgue (2018); "Entangled," Turner Contemporary, Margate (2017); "Revival," The National Museum of Women in the Arts, Washington (2017); and "Made By…Feito por Brasileiros," Cidade Matarazzo, São Paulo (2014/2015).
Public collections with her works include Museum Afro-Brazil, São Paulo; Museum of Art of Rio de Janeiro; Museum of Latin American Art of Buenos Aires (MALBA); Muzeum Susch, Zernez; Rubell Family Collection; San Antonio Museum of Art; São Paulo Museum of Art (MASP); and Solomon R. Guggenheim Museum, New York. The artist's oeuvre is compiled in the Portuguese/English book "Sonia Gomes" (Editora Cobogó, 2017), by curator Ricardo Sardenberg.
Art Basel Global Patron and member of the Guggenheim Latin American Circle, Washington-born Brazilian Mara Fainziliber, contemporary-art collector in Rio has six works by the artist: "I first saw Sonia's work at a collective exhibition, in 2011. It was her first show at Mendes Wood in São Paulo and also the first time she exhibited outside her native state of Minas Gerais. Her work was about deconstruction but it was also a reconstruction. I was so touched by its beauty I bought it, that's how I became Sonia's first collector and close friend. Our friendship was paramount to understand her acute emotional sensibility. She has deep-rooted values, tons of personality as well as a sweetness all her own. Her life had many moments of 'deconstruction' where she had to reconstruct herself back again reason why her work is strong and beautiful. In my collection, "O sonho de Cadinho" by Sonia is one of the most important works. When my twenty-eight-year old son died of cancer, Sonia created the work from the abadá shirts he wore at the carnivals in Bahia. A year later, she installed the stunning work herself in my home. Another work I have of hers is all white, very rare in her production. I couldn't resist, it was love at first sight so I bought it in the exhibition in Brussels. Later she revealed the work had been made with the fabric from my daughter's wedding gown—I had no idea my daughter Paty had given her the dress! I'm thrilled with her well-earned international success."
Sonia, have you always considered yourself an artist?  
Since I was a child I always felt an inner urge to create art. During my teens I would tear my clothes apart to recreate them and I also created my own accessories. Looking back, I was unaware this constant deconstruction were the first signs in this direction. I feel an immense pleasure producing art but I always saw myself as a craft artist because the general view in Brazil is that Afro-descendants make craft even if what he or she does is art.
When was your first exhibition?
In 1994, I moved to the city of Sete Lagoas to study; it was there I had my paintings in an art show for the first time. My urge to create was bigger than myself, which was the reason why I was constantly devising new accessories for myself and to sell. When I was forty-five, I decided to quit law school to pursue my creative calling. Those were very, very hard, I knew nothing of the business, had no idea what it was like to create a product with commercial appeal. It was disastrous, nobody liked what I did, no one understood what it was about.
In the meantime what did you do to survive?
To survive in Brazil one has to be a jack-of-all-trades. I was a craftsperson, a teacher, I did so many different things. It took me a long time to achieve my intent and we all know why. Each one of us has our own timing and for artists of color it is so much harder. I was born an artist—it took a long time for me to be recognized as such but the artist in me was there from the start.
Now tell us about your first visit to the States. What was the experience like? 
I have a dear cousin who has lived in the U.S. for thirty years. In 2011 he sent me the flight ticket and I was given a six-month visa. I was very excited but, at the same time, very fearful of racism. However, it turned out I was very well treated during my stay. Wherever I went I was admired by my personal style, so I decided to produce clothes, accessories and paintings, and my cousin helped me sell them during those six months in San Francisco and New York. After this trip my life changed for the better. In Brazil my self-esteem was always very low due to the social invisibility experienced by people of color. I thought I didn't know how to draw because I was never any good at figurative drawing but a few open-minded people began to see the artist in me. I went back to Escola Guignard art school, which I had left to travel to the States. There I met architect Joana Siruffo who was thrilled about my work the minute she saw it. She presented my pieces to a small art gallery, my work picked up, then I landed at Mendes Wood that has spread my work all around and the world embraced it. I discovered life through art.
How do you see structural racism in Brazil?
Truth is Brazil is not aware of Brazil… What is now happening with the Afro-descendants claiming for their rightful empowerment is because we, Black people, are both resistant and persistent. Our culture is very powerful, those who try to do away with us will not succeed. We only wish for the same opportunities.
In 2013 you had your first museum exhibition. Tell us about it.
My first museum exhibition was at Museu Afro-Brasil in São Paulo at the collective show "A Nova Mão Afro-brasileira," curated by Emanoel Araújo, the museum director. On this occasion I donated one of my works to Museu Afro-Brasil which has one of the major collections of Afro-Brazilian and African art in Brazil.
You have yet to participate in the São Paulo Bienal; however in 2015, the curator of the 56th Venice Biennale, Nigerian-born Okwui Enwezor, invited you to show at the official exhibition. Was this the occasion that prompted your international promotion?  
At the time Mendes Wood was already doing a good job promoting my work internationally but the invitation of the Venice Biennale came as a lovely surprise, yet ironically, the São Paulo Bienal has never invited me… The Venice Biennale gave me enormous visibility and no doubt Okwui's support was crucial in the process, giving exposure to Black artists like myself otherwise not very well known until then.
Cloth is a material usually associated with female labor and your native town of Caetanópolis is known as the place of origin of the Brazilian textile industry. How do you explain that the textiles turned out to be your medium of choice? 
I have always been attracted to the esthetic aspect of fabrics. I loved going around looking for fabrics for my seamstress friends, for myself I always preferred the scrap fabrics. I enjoyed creating compositions with the smaller fabric pieces but I have no patience for sewing. I've always loved dressing up wrapped in fabrics and wearing head-wraps, turbans, it's the Afro-Brazilian ancestry in me. My initial artistic expression began by the way I wrapped the fabrics around my own body, I believe this is why my sculptures have a human scale.
Tell us about the repetitive gesture of your work regarding the twisting and intertwining of scraps of cloth. Would you say this artistic gesture mirrors the way you ponder over your life's hardship and that of the Brazilian social fabric while your working?
That is exactly how I feel, while I'm at work I think about my role in the world, I ponder about my life, my joys, my sorrow…My work is my cure. My healing comes from my work.
Is there a political angle to your oeuvre?
It's not something I'm aware of but a political concern is read in between the lines. Mine is an existential work. Some say my work should have an overtly political heft but each one walks their own path and every artist has their own expression. 
In a previous interview you said your work has "a popular side and an intellectual side." Is there a mystic side to your work as well?
I have no religion, I'm not a mystic person, I'm not concerned about that. My work is intuitive and free. I have no attachments whatsoever. The fact my work has both a popular side and an intellectual side is because it reflects my country, after all, I'm Brazilian. If my work brings up mystical interpretations that has to do with who's reading it. My work is open to the viewer's response and interpretation.
What led you into the arts?
Art flourished in my life in a natural way there is no who or what.
Who are the Brazilian Afro-descendent artists you admire, for example, Arthur Bispo do Rosário (1919-1989)?
I never look into another artist's work, maybe some artists influenced me but I'm not aware. Some years ago when I entered the art market some people mentioned my work had a connection with Arthur Bispo do Rosário of whom I knew nothing about until then. When I first saw his work I thought to myself, "How can this be, his work is so grand, who am I to be compared to Bispo do Rosário?" I have always admired the art and the crafts made by Black artists, and by the so-called self-taught, outsider, often anonymous artists. Later on I met other artists from the art world but I really don't care about people's names, what attracts me is the work, the creativity. I love looking at art but I don't see it as a reference. My references are within me, in my own process.
Now that you are an acclaimed artist, what piece of advice would you give an Afro-descendant who dreams on becoming an artist?
Work your own truth. Be persistent, modest and courageous.
To wrap up, what have you been up to during lockdown?  
Mostly I feel scared. Some days I feel ok, others days I feel bad trying to make sense of what's going on. I went around in circles but now I began a new series of drawings.
 
Mendes Wood DM, São Paulo
https://mendeswooddm.com/en
Blum and Poe, Los Angeles
https://www.blumandpoe.com/
Pace, New York
https://www.pacegallery.com/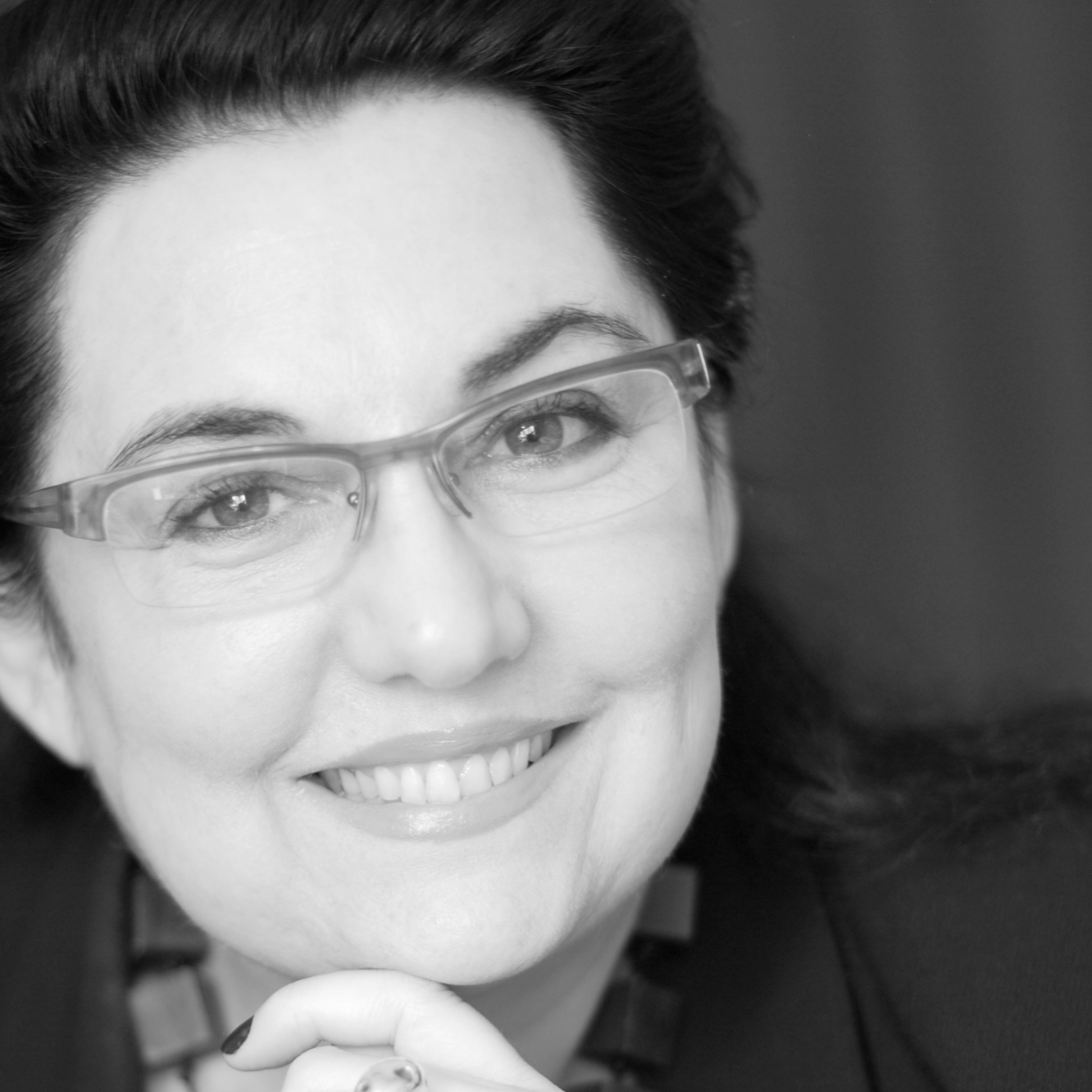 Rio-born Cynthia Garcia is a respected art historian, art critic and journalist fluent in five languages stationed in São Paulo. Cynthia is a recipient of the 2023 APCA (Paulista Association of Art Critics) award as a contributing editor of Newcity Brazil since its founding in 2015. Her daughter America Cavaliere works in the contemporary art market and her son Pedro Cavaliere, based in LA, is in the international DJ scene.
Contact: [email protected], www.cynthiagarcia.biz