PLATFORMS AND ACTIONS 
Among the challenges the art market faces in the pandemic is the urgency to expand the sector's online presence with culture-oriented, educational, user-friendly virtual projects that will help sell its artwork portfolios. According to the latest UBS Art Basel art-market report, most of the estimated 300 art fairs that happen around the world each year have been put on a halt, as have gallery shows. A positive aspect of the lockdown is the number of platforms with live talks and meetings going on, disseminating knowledge, information and cultural content and opening up the otherwise closed-in-itself art world to a broader public while creating a much needed synergy within the sector. Most Brazilian art museums are struggling with their limited budget to offer interesting, diverse and visually appealing online viewing projects but more effort and money is needed. By far the best broad-based cultural platforms are Itaú Cultural and Instituto Moreira Salles, both backed by local financial giants.
While ArtRio is scheduled for September 9 to 13, SP-Arte had its sixteenth edition suspended. Along with its online collectors' acquisitions sector, Selected Works, the fair's digital platform now hosts Quarantine, an online acquisitions project aimed at helping artists. The project was conceived by artists Lais Myrrha and Marilá Dardot, curator Cristiana Tejo and Julia Morelli, director of art publishers 55sp. Instagram Lives on art such as Kura/close to you (@kuraarte) are rolling 24/7, online auctions are happening, and many galleries have resorted to presenting their exhibitions in different digital formats. Galeria Raquel Arnaud posted a teaser on YouTube of the group show "Recortes sobre a Cor: Arte Cinética." Galeria Nara Roesler shows a solo exhibition León Ferrari in São Paulo in a six-minute documentary narrated by curator Luis Pérez-Oramas on the gallery's website. Galeria Marcelo Guarnieri decided on the PDF format to display the gallery's exhibitions organized for this year's suspended editions of SP-Arte and ARCOlisboa. Among the galleries offering a good menu of interviews is Ricardo Kugelmas' art space auroras. Galeria Jaqueline Martins has a program of art videos on its website and is involved in the Four Flags 2020 São Paulo temporary project with Dutch curators Julia Mullié and Nick Terra, with the full proceeds going to the artists.
Bergamin & Gomide and Fortes D'Aloia & Gabriel partnered in AAA – Anthology of Art and Architecture, featuring more than 100 works by Brazilian artists, architects and designers. Curated by Sol Camacho, it was originally developed as Bergamin & Gomide's special project for its stand at EXPO Chicago in 2019 and can now be viewed on the website of both galleries. In Salvador, Bahia, Galeria Paulo Darzé is among the supporters of the campaign "150 Fotos pela Bahia" (150 Photos for Bahia) to help Afro-descendant and Indigenous communities affected by the pandemic. In its second month, another art project, encompassing twenty-five art galleries from all over Brazil, focused on heating up the market and providing a share of the sales for vulnerable groups is P.art.ilha (@p.art.ilha).
NOT CANCELLED BRAZIL
Not Cancelled Brazil is a month-long digital art platform, ending July 8, hosting fifty-six galleries from nine Brazilian cities with artworks from 105 artists, and—most importantly, zero or next to zero tab for the galleries. Supported by ABACT (Brazilian Association of Contemporary Galleries), the Brazilian edition had 2,000 online visits during the first hour of its opening on June 10. Dealing with this online volume is also a first for Not Cancelled (@notcancelled.art), the international platform conceived by Treat Agency from Vienna this year. Since its launch in April, Not Cancelled designed smaller, one-week editions, beginning in the Austrian capital followed by Paris, Berlin, Chicago, Dubai, Toronto, Tokyo and Barcelona, among other cities. It also provides virtual tours, live streams, interviews and talks as well as making-of videos, behind the scenes in studios and the art world.
Not Cancelled Brazil was organized in record time from the home-offices of gallerist Karla Osorio and her team. Since 2015, she has been at the head of Karla Osorio Galeria, in Brasilia. Prior to that, the gallerist launched ECCO in 1999, the first cultural center in Brazil's capital focused exclusively on contemporary art. The gallery has participated in SP-Arte, ArtRio, EXPO Chicago, Design Miami and Volta NY, among others fairs.
Not Cancelled is making history. Is this specific platform here to stay? Only time—and sales—will tell. To debate this new era that thrust the art market toward an inevitable strong and appealing online presence, we collected the testimonials of seven gallerists participating in Not Cancelled Brazil, the world's largest online fair.
Karla Osorio Galeria, Brasilia, since 2015. Karla Osorio, gallery founder and owner, organizer of the first edition of Not Cancelled Brazil:
It has been a challenge to organize Not Cancelled Brazil on such short notice but at the same time it was a fascinating learning experience. In today's context I firmly believe the steps for the art world to contribute involve synergy, solidarity and digital technology. By helping others we go from competitor to collaborator. Among other actions that have been successful is P.art.ilha Project (@p.art.ilha), launched in May initially with seventeen galleries, now with over twenty-five. The sector is engaged in mutual support and new creative solutions aiming at the growth of the Brazilian art market; this synergy was very unusual until now. In the art business the digital era is here to stay even when businesses get back to normal with the presence of the visiting public in our galleries. From now on creative digital technology is a vital tool to strengthen the art world and consolidate its growth in the new times ahead.
Janaina Torres Galeria, São Paulo, since 2016. Janaina Torres, founder and owner: In mid-March, when São Paulo was put under lockdown, we were about to open the solo exhibition "Organismo" (Organism) by Rio-born artist Ricardo Siri who is also a musician and studied at the Los Angeles Music Academy. Luckily we were invited by Brazilian art site ArtRef to post a 3D virtual tour of the show on their platform. In May we organized P.art.ilha (@p.art.ilha), an online project with twenty-five galleries from all over Brazil with works from more than 100 artists, for each work acquired the collector gets a credit for his next buy. Up to now we've had over 200 works sold and a share of the profit goes to institutions fighting COVID-19.  We're also enthusiastic about Not Cancelled Brazil. All these actions summed up are vital for the well-being of the professionals in the productive chain of the art sector.
Luciana Brito Galeria, São Paulo, since 1997. Luciana Brito, founder and owner:
Online production and promotion of our artists as well as other artists, along with partnerships with cultural agents and curators, are ways to strengthen and keep the art sector moving. Our gallery program includes #Crossroads, a series of Instagram Live talks between artists curated by Alexia Tala, online every Wednesdays at 2:30 pm (BRT). On Fridays our website launches a different art video in our LB/Festival de Video Online, a curatorial collaboration with Analivia Cordeiro. To heat up the art market we are also engaged in joint projects with galleries from all over Brazil such as P.art.ilha Project (@p.art.ilha), and now with the online contemporary art fair Not Cancelled Brazil. This is but a handful of ways we can contribute and strengthen our ties with our partners, artists, clients and gallerygoers.
Galeria Marilia Razuk, São Paulo, since 1992. Marilia Razuk, founder and director:
Both in the short and long term we should intensify online actions by using existing platforms like Zoom, Instagram, etc. Art fairs and exhibitions will all go virtual taking place online. In the long run, new, sophisticated tools catering specifically to the needs of the art world will be available. This is just the beginning.
Galeria Nara Roesler, São Paulo, since 1989, and New York, since 2015. Alexandre Roesler, associate diretor:
The ban on travels restrictions and on crowded events and art fairs is still a longtime away until it is entirely lifted. Although virtual experience will never rival the presential experience with artworks and exhibitions, I have no doubt digital actions developed specifically for fairs and art shows will become the new norm to amplify and complement the reach of artistic manifestations. At the onset of the quarantine our gallery launched the Ping Pong Project, which now is on the nineteenth edition, consisting of live talks between artists and art specialists broadcasted on our YouTube and Instagram channels. In the opening Live, we had Vik Muniz and Luis Pérez-Oramas. We've since featured Marco A. Castillo and Ella Cisneros, Karin Lambrecht and Gabriel Perez-Barreiro, to name a few. We organized a Live for the centenary of León Ferrari and a two-episode virtual tribute for Abraham Palatnik, recently deceased, whom we were honored to work with for two decades.
OMA Galeria, São Bernardo do Campo, since 2013. Thomaz Pacheco, gallerist and owner:
Firstly, with the new normal affecting directly the way people move around, the Internet will once and for all become the number-one protagonist. One of the demands of the art world will be for online tools that are able to detect client niches and direct them to specific content. Secondly, the gallery will be re-signified and become more and more an experimental space in the way of museums and cultural centers. The gallery will remain the commercial headquarters, crucial for running the business. However, the big challenge will be to reproduce online the real life experience of a work of art. There is no substitute for face-to-face experience but the tool that best enables this will get a head start.
SÉ Galeria, São Paulo, since 2011. Maria Montero, artist and gallerist:
Collaborative work is the best way to contribute to the art sector. The Brazilian art seemed until now very closed in itself. The pandemic brought about a dialogue that was missing and with it interesting new projects. We should keep in mind that we also must support the artists. In all professions it all comes to solidarity, collaboration and open dialogues. This energy opens up new possibilities of reinvention, impossible without a collaborative spirit. Not Cancelled Brazil was a big surprise, it all happened so fast, it reflects the state of emergency we're in. Certainly, there is no substitute for presential experience and artists are not going to abandon their art making and thinking but while we are going through this episode of uncertainty it is crucial we remain united, active and give artists the visibility they need and deserve.
Not Cancelled Brazil
www.notcancelled.art/brazil
Through July 8, 2020
56 Brazilian Galleries:
A Gentil Carioca, AM Galeria; Almeida e Dale; Amparo 60; Anita Schwartz; Athena; Aura; Berenice Arvani; Bergamin & Gomide; Bianca Boeckel; Bolsa de Arte; C. Galeria; Carbono; Casa Triângulo; Casanova; Cavalo; Celma Albuquerque; Central Galeria; Dan Galeria; Eduardo Fernandes; Estação; Fortes d'Aloia & Gabriel; Gaby Índio da Costa; Janaina Torres; Jaqueline Martins; Karla Osorio; Kogan Amaro; Leme Galeria; Luciana Brito; Luisa Strina; Lume; Mamute; Marcelo Guarnieri; Marilia Razuk; Mario Cohen; Mendes Wood DM; Millan; Multiplo Espaço Arte; Nara Roesler; OÁ Galeria; OMA Galeria; Periscópio; Pinakotheke; Portas Vilaseca; Raquel Arnaud; RV Cultura e Arte; Sé Galeria; Silvia Cintra + Box 4; Simões de Assis; Soma Galeria; Superfície; Vermelho; Verve; Ybakatu; Zipper; 55SP
105 Artists:
Aleta Valente, Alfredo Jaar, Almandrade, Álvaro Seixas, André Ricardo, Anna Linnemann, Antonio Malta Campos, Aurelino dos Santos, Bel Barcellos, Brisa Noronha, Bruno Cançado, Bruno Dunley, Cabelo, Cadú, Camila Alvite, Camila Elis, Carlos Motta, Carolina Martinez, Célia Euvaldo, Clara Ianni, Cláudia Hamerski, Cristiano Lenhardt, Cristina Canale, Daisy Xavier, Daniel Jablonski, Deyson Gilbert, Edu de Barros, Eduardo Srur, Efraim de Almeida, Elaine Pessoa, Eleonore Koch, Eloá Carvalho, Estela Sokol, Fabio Zimbres, Fabricio Lopez, Flávia Junqueira, Gabriel Botta, Gabriela Machado, Giovani Caramello, Guerreiro do Divino Amor, Guga Szabzon, Hilal Sami Hilal, Hudinilson Jr., Hugo Mendes, Iole de Freitas, Jac Leirner, Jaildo Marinho, Janaina Mello Landini, João Trevisan, José Pedro Croft, José Spaniol, Julio Bittencourt, Karin Lambrecht, Kilian Glasner, Laerte Ramos, Laura Miranda, Lenora de Barros, Lia Chaia, Lina Kim, Magdalena Jitrik, Mai Britt Wolthers, Manoel Novello, AR+VIN, Marcone Moreira, Marilice Corona, Mauro Piva, Max Willà Morais, Oscar Niemeyer, Pablo Accinelli, Paul Setúbal, Paula Scamparini, Pitágoras, Rafa Silvares, Rafael Alonso, Rafael Carneiro, Renato Rios, Ricardo Alcaide, Ricardo Becker, Ricardo Càstro, Ricardo Homen, Ricardo Siri, Rochelle Costi, Rodrigo Bivar, Rodrigo Braga, Rodrigo Matheus, Rodrigo Sassi, Roland Gebhardt, Sergio Lucena, Sofia Borges, Thalita Hamaoui, Thiago Martins de Melo, Thiago Rocha Pitta, Thora Dolven Balke, Tiago Mestre, Tiago Tebet, Tomie Ohtake, Tony Camargo, Vânia Medeiros, Victor Gerhard, Vik Muniz, Waltércio Caldas, Zé Carlos Garcia.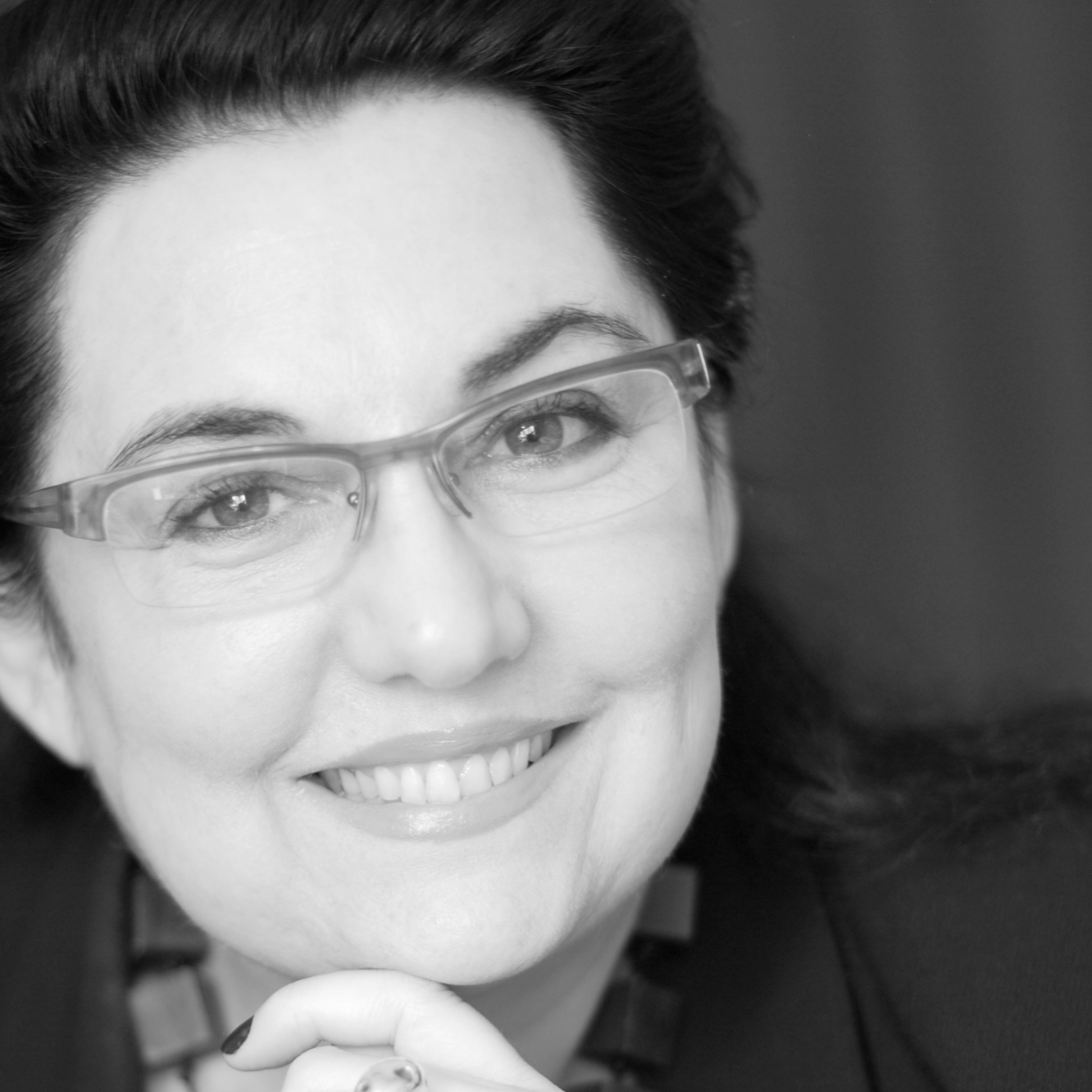 Rio-born Cynthia Garcia is a respected art historian, art critic and journalist fluent in five languages stationed in São Paulo. Cynthia is a recipient of the 2023 APCA (Paulista Association of Art Critics) award as a contributing editor of Newcity Brazil since its founding in 2015. Her daughter America Cavaliere works in the contemporary art market and her son Pedro Cavaliere, based in LA, is in the international DJ scene.
Contact: [email protected], www.cynthiagarcia.biz