In September the tall gesso sculptural figure, "Inominável," an homage of artist Antonio Helio Cabral to Samuel Beckett and named after the Irish author's "The Unnamable," will join the collection of the Marcos Amaro Foundation (FAMA). In 2021 the cultural center and museum, a two-hour drive from São Paulo, will host a solo exhibition of this independent Brazilian artist whose last solo show was in Paris at the Agnès Monplaisir Gallery in 2015.
The artist's intellectual inquisitiveness gives substance to an atmospheric oeuvre that began in the 1970s and includes painting, sculpture, objet trouvé, etching and monotype as well as ventures in prose and poetry. Only recently did I get in touch with the oeuvre of this elegant man who works from two studios. I was instantly taken by the psychological depth of the large, thick-with-paint, quasi-monochromatic black canvases of his recent production, which guide the eye to a landscape of symbolic significance.
In contrast, his late tridimensional artwork is an experience in gesso with no color pigment added to its whiteness. The calciferous chalk-based material, traditionally used by sculptors to prepare the shape of the final piece but less often employed as the sole medium, gives body to a work in progress that took off in 2002. They make up two series, "Inominável" (Unnamable) and "Endovélico" (Endovelicus), the Celtic-Phoenician name of an Iron Age Lusitanian deity. Sustained by a wooden structure wrapped in metal mesh, percolating gesso trickles down like tears to give rise to tall stalagmite creatures and a cluster of busts, some of them two-headed like conjoined-twins. Nourished by archaism, myth and literature, "Unnamable" and "Endovelicus" display a mysterious narrative of exultation and despair, agony and ecstasy, much like the many layers in our paradoxical human condition.
 The São Paulo state-born Antonio Helio Cabral, seventy-two, has had solo exhibitions in Lisbon and Paris, and collective shows in Tokyo, Rome, Berlin, Brussels and Madrid. In 1985 the artist participated in the São Paulo Bienal. In São Paulo some of his memorable solo exhibitions took place at the MASP, curated by Pietro Maria Bardi, 1976; Pinacoteca do Estado, curated by Aracy Amaral, 1977; Museu de Arte Contemporânea (MAC), curated by Leon Kossovitch, 1995; and Pinacoteca do Estado, curated by Leon Kossovitch and Mayra Laudanna, 1999.
Cabral, you studied architecture then went on to painting and sculpture. Do you abide by the Wagnerian concept of Gesamtkunstwerk (total work of art) or Anselm Kiefer's "art is not entertainment"?  
Everything is related. A line in a drawing can in itself embody several things, movement, gesture, dance as well as rhythm, tone, music. When a line is able to calibrate energy it can create chromatic and psychological analogies.
You began as a painter then you roamed to sculpture. How do you alternate between two-dimensional and tridimensional work? 
Since my artistic calling I have alternated between drawing, painting and sculpture. There are certain works that ask for a simultaneous interaction between painting with a tridimensional piece.
Talking to you one senses there is a philosopher within you. Who are the philosophers you prize?
I express genuine admiration for minds that are able to look into the world and grasp it. I have love affairs with Plotino, Kierkegaard, Nietzsche, Deleuze, I romance the broad minds of Descartes and Merleau-Ponty, and feel a very comforting feeling when I listen to Montaigne's words.
In literature, what authors guide you to other worlds?
Literature is a thick forest with trees providing shade. In my creation process high up in the tallest branches are João Cabral de Melo Neto and Samuel Beckett.
Coincidentally the book that concludes Beckett's trilogy "L'Innommable" (The Unnamable) is the name you chose for a group of gesso sculptures you began to produce in 2002. Tell us about your connection to Beckett.
Picking up on Beckett's idea in "The Unnamable," since the 1970s I've worked on the graphic idea for a sculptural series where the subject is his own spoken language. Curiously ten years ago a publisher commissioned me to do the book cover and its guards for an edition of "The Unnamable." I accepted right away and told him the project was ready. I had a 1970s painting where each figure had its own speech balloon like those used in comic books and it became the book cover.
Now picking up on your surname—for Brazilians you have a historic family name. Are you related to poet João Cabral de Melo Neto or to the Portuguese navigator who discovered Brazil in 1500, Pedro Álvares Cabral?
My family dates from the Condado Portucalense (County of Portugal) known since the Middle Ages as the region of Asturias, to this day an autonomous community in northwest Spain. I'm not sure if we are related to João Cabral de Melo Neto but regarding discoverer Cabral, I remember my father once showing us an old document in a commemorative date that related us to the Portuguese navigator. However after he died at aged forty-four no one else in the family mentioned the connection.
Going back to what inspires you, tell us about the music you enjoy.
I love Brazilian music, one of our most notable cultural manifestations, however it is the music of Erik Satie and Narciso Yepes that mirrors what I feel in my state of solitude.
What do you search for while creating?
In creation what matters is the root, not the root of the craft, the ethnicity nor the aesthetic belonging, but the root that extracts from the world the juices of creation, like a tree that is nurtured by the soil while nourishing the fruit.
A curiosity, I've been interviewing for over three decades and only a few times have I asked the following question: are you an atheist?
As I see it everything I feel or touch is sacred. We are all bound by the sacred thread of life but I have yet to grasp who or what manages to hold this thread together.
The pandemic and the deaths by the police of George Floyd in Minneapolis and in Rio of João Pedro, an Afro-descendent teenager, force us all to reflect on death, and incidentally your recent production moves us to think about it, too.
Death is the great ruler that removes all the differences between us. It is indifferent to power, affection, our anguishes, our passions…
One way or another, lockdown is driving us all a little nuts. How have you been handling the luxury of having time?
Lockdown has been for me a period to reflect on issues of existence that I had been forced to abandon until now, it has motivated me to write, to get back to reading and drawing.
Usually artists do not enjoy when I ask them with what artistic style their art converses. How about you?
Frankly, there's no existing category able to inscribe my artistic expression as a whole. My work constitutes a paradoxical cluster of one element. For a work like mine that has its own independent path placing it within a category casts a shadow more than explains it. In this context a work such as mine, which still has not found a proper place in the History of Art, has to wait for the right moment to be fully appreciated.
Does art help you understand who you are?
Creative work is moved by desire. The artist is someone who does not find his place ready in the world, a place able to embrace and represent him. Desire is what impels the artist to find the place he recognizes. When the artist faces his creation he feels reflected.
 To wrap up, who are the artists you admire?
In Giacometti I admire beauty that decants the dust of existence. I revere Goya's etchings; the last phase of Cézanne; the tragic weight within the lightness of Munch's painting; and Rothko's solemn, dark, deep waters.
Antonio Helio Cabral
http://www.cabral.art.br/en/index.asp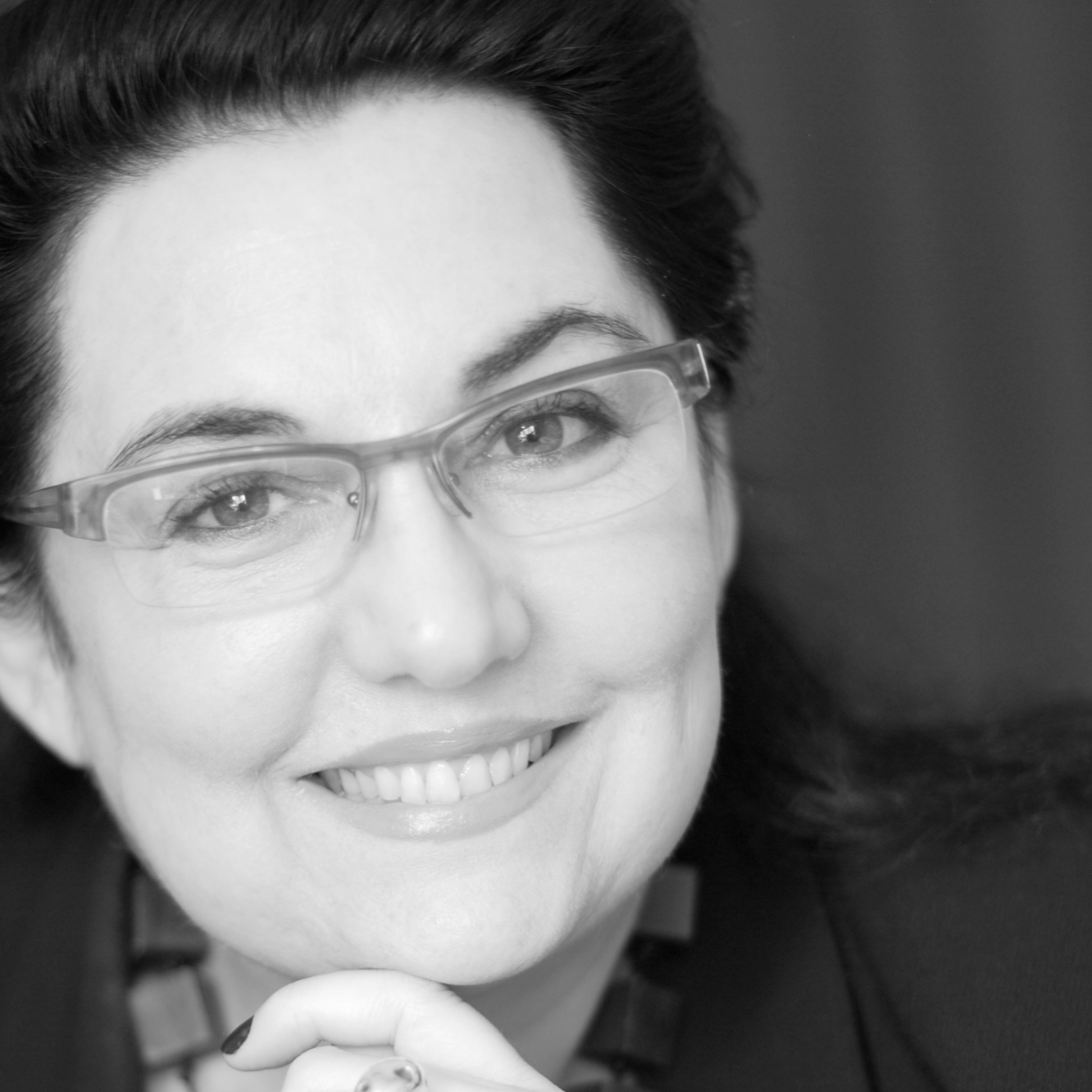 Rio-born Cynthia Garcia is a respected art historian, art critic and journalist fluent in five languages stationed in São Paulo. Cynthia is a recipient of the 2023 APCA (Paulista Association of Art Critics) award as a contributing editor of Newcity Brazil since its founding in 2015. Her daughter America Cavaliere works in the contemporary art market and her son Pedro Cavaliere, based in LA, is in the international DJ scene.
Contact: [email protected], www.cynthiagarcia.biz