The level of microscopic detail achieved by master intaglio engraver J. Bosco Renaud places the connoisseurship of the Rio-born professional with four decades of experience among the world's top six engravers. Bosco, as friends call him, doubles as an artist, with solo shows in major Brazilian art galleries—he now is working on his solo exhibition "Dinheiro Virtuoso" (Virtuous Money) curated by Ricardo Ribenboim. His rare artistry also highlights projects such as the coin portrait of American film director Tim Burton he was commissioned to create for the exhibition "The Art of Tim Burton," due in São Paulo's OCA in Ibirapuera Park after the Covid-19 pandemic ceases. The award-winning engraver contributes to institutional publications of powerful Brazilian groups, such as Banco Itaú, Brazil's second largest bank, as well as to projects of contemporary artists like Cildo Meireles.
Always sporting a ponytail and enveloping his remarks with cryptic irony, this fast thinker is one of a handful of professionals who masterfully carry out the old art of engraving that appeared in fifteenth-century Germany with Albrecht Dürer and soon evolved to money bills and security-sensitive documents to halt counterfeiting through a complex craftsmanship made of precise hair-fine lines incised in a metal plate. Intaglio engraving is a complex but subtle combination of wit to protect the security documents from fraud, and beauty to awe those handling it. Above all, this Brazilian master's unique expertise and workmanship is responsible for mint-quality intaglio and watermarks of hundreds of paper money series for several countries, including the U.S. dollar bill.
It is about time I interview this talented friend whom I met in the 1990s when my father, Harvard alumnus Francisco Pedro Garcia, invited him to join the Brazilian branch of Thomas de la Rue, one of the world's oldest manufacturers of paper and security printed products, the universe the engraver cum artist gives free play to his burin.
Bosco, you work with conceptual artists like Cildo Meireles and you also work with state-of-the-art technology in security documents. How do the two relate in your field of expertise?
My professional knowledge and skills are based on the learning method passed down from generation to generation from master to pupil focusing on the art, technology and philosophy of the universe of security documents—intaglio, watermark, coins, etc.—as well as its wide-use applications while constantly creating new techniques. The partnership I have with Cildo Meireles inspires me in the arts, on the other hand my partnership with S.M.H. Rashid, an Indian-born naturalized Brazilian specialist in security papers and paper currency, inspires me to break technological barriers. Contemporary art can be innovative for current and forthcoming security documents, since what moves contemporary art is to go places no one has ever been before, in turn security printing aims at precisely the opposite: to go places where no one can go to by employing anti-counterfeiting measures in the printing of banknotes and security papers. I find the fine line in this paradox very inspiring.
You excel in every aspect of security documents, including intaglio engraving, which you had the chance to learn from the world's greatest masters. What exactly is intaglio?
Intaglio printing is an engraving technique where the lines to be printed are cut into a copper or special steelplate with a cutting tool called a burin. Intaglio engraving is used for paper or plastic currency, banknotes, passports and high-value postage stamps.
How did you begin in intaglio engraving?
I learned the technique at the Casa da Moeda do Brasil (CMB, the Brazilian Mint) in Rio de Janeiro, where I was admitted at age sixteen when I won the first place in the civil service exams. For six month steady I was an apprentice learning everything about the tools to create smooth lines with both strength and control, later I found out that the tools become extensions of your hands and fingers much like Edward Scissorhands. It was my familiarity with the techniques that opened the doors that took me to the European masters.
Who were your European masters?
My first master was Polish-born postage stamp and banknote engraver Czesław Słania; I met him while I was at the Brazilian Mint. He was the most notable engraver of the twentieth century, responsible for over a thousand stamps and hundreds of banknotes for several countries, including Brazil. During World War II, Słania was in the Polish resistance where he forged documents to help his people flee the Nazi invasion, after the war he moved to Sweden and became Sweden's Royal Court and Post-Office Engraver, the highest post an engraver can achieve. Sweden is a main reference since the concept of banknotes was first introduced during the thirteenth century by travelers such as Marco Polo, and European banknotes first appeared in 1661 in Sweden issued by Stockholms Banco, a predecessor of Sweden's central bank Sveriges Riksbank.
When did you work at the Italian National Mint La Zecca?
When I was twenty-one I moved to Rome to study numismatics (the study of coins, tokens, paper money and related objects) at La Zecca, the Italian National Mint and Printing House. Since the euro came into existence in 1999, La Zecca is among the European central banks authorized to issue euro banknotes.
Who were your masters at La Zecca?
I met Guerrino Monassi, author of the Marconi coin, who presented me to Volumnio Cerrichelli, master intaglio engraver and art director of the Banca D'Italia (Italian Bank), where I had the opportunity to learn all the processes of banknote production to security papers to intaglio, a requirement of the Interpol. After two years studying in Rome I went to Stockholm to finish my studies with Słania who taught me how to produce stamps and portraits by using his unique technique of intaglio engraving.
Where did you work after returning to Rio?
I went back to the Brazilian Mint in 1978 to develop stamps, including the stamp celebrating "The Restoration of the School Yard Church (Igreja do Pátio do Colégio), the most significant historical site in São Paulo because the Jesuit church and school founded in 1554 also marked the founding of the city of São Paulo. At the Brazilian Mint I also developed a family of banknotes, the 1000 Cruzeiros bill issued in 1978, designed by Aloísio Magalhães, Brazil's most iconic graphic designer of the twentieth century.
Why did you leave the Brazilian Mint?
They didn't grasp the high quality of my work so I joined the Brazilian branch of Arjo-Marie Prioux, a European paper-manufacturing group of security printing, where in 1993 I introduced the watermark for the first time in the Americas. After Arjo-Marie I was invited to introduce intaglio in Brazil by your father, Francisco Pedro Garcia, CEO of the local branch of the British group Thomas de la Rue.
When did you work on the dollar bill?
In 1990 Italian wax engraver Luigi Casoni invited me to the watermark division at the headquarters Crane Co. & Inc. in Dalton, Massachusetts, the U.S.'s main company of currency paper, where I developed portrait drawings for the watermark of the American dollar bill with my sister Maria Renaud, a graphic designer, draughtsman and portrait artist who lives in Houston. At Crane I also developed watermarks for the Mexican passport, the 100 Mexican pesos note, and for countries like Colombia, Thailand, etc. It was an extraordinary two-year experience. While I was there I taught the process to American-born wax engraver Tom Gardner. Back in Brazil, I introduced a special wax-marked paper that was used in the national voter registration until it was digitalized in 2019.
A curiosity, do you collect numismatics?
Basically I use my collection for my research. I have several important works from colleagues I cherish, like the one that was given to me by my master from La Zecca, Guerrino Monassi.
What do you have to say about the substitution of paper money for plastic cards? 
This discussion has been going on for a long time however I believe paper money is an essential tool for society. It is vital to have a physical warranty to guarantee society functioning in case of a technological collapse or catastrophe. Maybe countries will issue less paper money, but do away with paper money altogether I don't think so.
Now tell us about your artwork "Debret Contemporâneo" (Contemporary Debret).
In the 1990s I created this series based on the drawings of French painter Jean-Baptiste Debret, who came to Brazil in the French Artistic Mission in the early nineteenth century and produced lithographs depicting our people. To celebrate two-hundred years of Debret's valuable contribution in 2024, I produced a series of twelve engravings with 360-degree panoramic views from Rio's iconic Corcovado mountain known as the Christ mountain, from the same location as Debret created his original drawings in 1824.
You have developed several projects with conceptual artists, among them Cildo Meireles.
I have collaborated with Cildo Meireles in several projects. I developed the engraving offset of the original Zero Dollar in 1984 which was later intaglio-printed in 2019, and the Zero Real paper money series in 2017, all of them using mint-quality intaglio and watermarks. For Cildo I also worked on the version on intaglio engraving of his "Babel" (2001) installation, which belongs to the Tate Modern.
What was the project you developed for artist José Rezende?
He commissioned me to produce the coin "Evanescente" (Evanescent) in bronze, silver and gold versions for his project for an important treaty in 2001 involving the countries of the Merco-Sul, the Southern Common Market. The coin's front face has the work's title, Evanescent, handwritten by Rezende's seven year-old son and its reverse side is a map of all the countries of the Merco-Sul trade-block. The edge of the coin has the same characteristics created by Isaac Newton in 1702 for the coins produced at the time he was the CEO of the Royal Mint in England. I feel very proud to give my contribution to the conceptual oeuvres of these revolutionary artists.
To wrap up tell us about the peculiar money bills always with an ironic message you develop as an artist.
Recently I have been working on the series "Dinheiro Virtuoso" (Virtuous Money) for an exhibition curated by Ricardo Ribenboim. I made a portrait of Swiss sculptor Alberto Giacometti with his face consisting of coins with a clock on the forehead and a lozenge holograph. In the upper corner instead of sculpting, he is counting money in a statement against corporations. It is made in intaglio engraving based on the 100 Swiss Franc bill with a special paper and a watermark of the Copacabana Beach sidewalk with 4/4 colors in offset, in an edition of ten with serial number. Another work from the series is the Al Capone bill, a holographic work—when you move the bill Al Capone winks at you. It is an American 100 dollar bill based on the design of the 100 Swiss Franc bill with a portrait of Al Capone and a bullet hole. On it is printed: "Transfer a little bit of love for money for people."
Bosco Renaud
[email protected]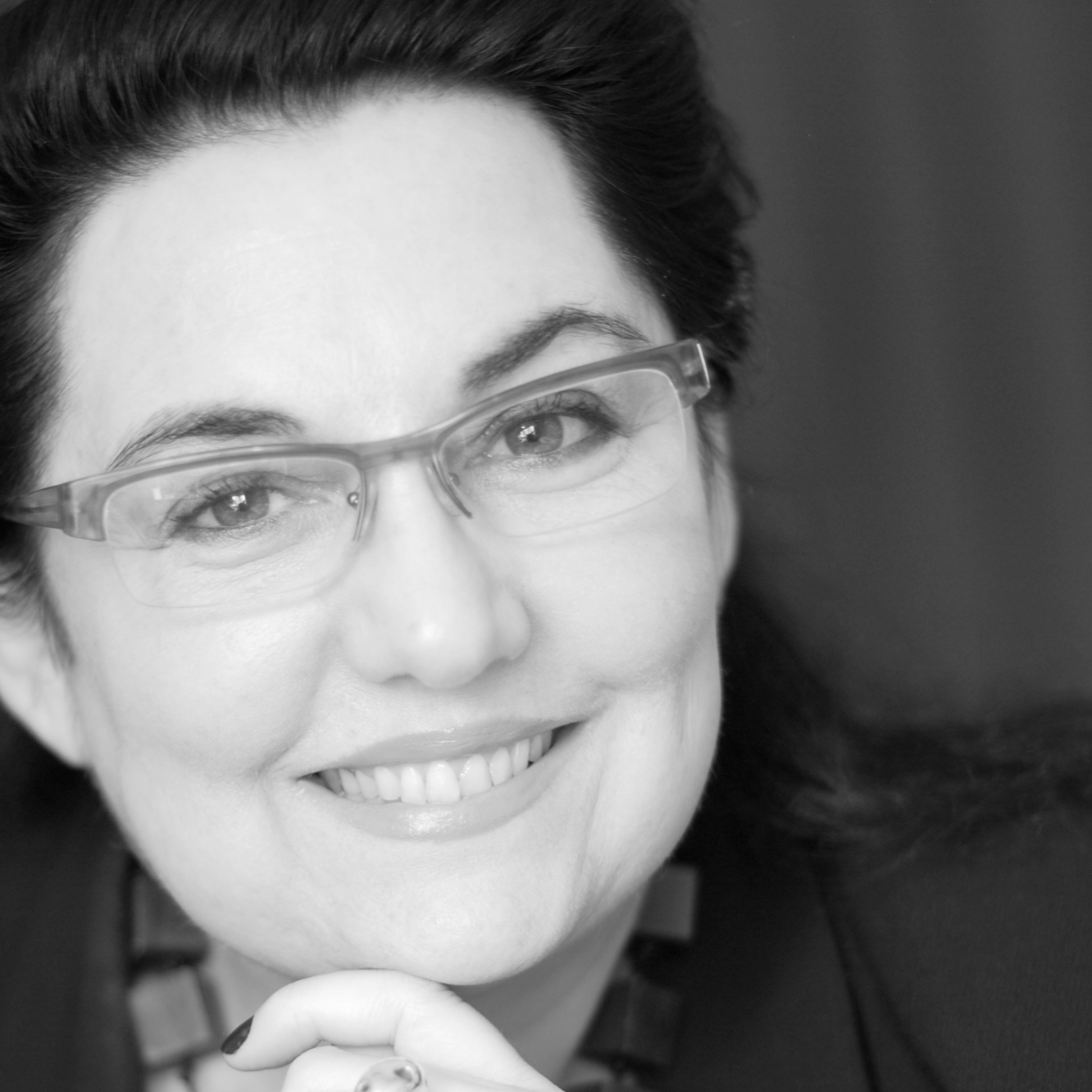 Rio-born Cynthia Garcia is a respected art historian, art critic and journalist fluent in five languages stationed in São Paulo. Cynthia is a recipient of the 2023 APCA (Paulista Association of Art Critics) award as a contributing editor of Newcity Brazil since its founding in 2015. Her daughter America Cavaliere works in the contemporary art market and her son Pedro Cavaliere, based in LA, is in the international DJ scene.
Contact: [email protected], www.cynthiagarcia.biz