One of the world's pioneers in kinetic art, Brazilian-born Abraham Palatnik, passed away at age ninety-two in a Rio hospital during the wee hours of Saturday May 9, victim of Covid-19. Palatanik's death was all over Brazil's media as well as in the emblematic TV news daily program Globo Broadcasting's Jornal Nacional for five minutes straight.
Although not yet sufficiently known even in his own country, Palatnik's prolific seven-decade career, stimulated by his inventiveness and passion for art and physics, appropriately places him among greats such as Moholy-Nagy, Duchamp, Calder, Vasarely, Cruz-Diez, Soto and Le Parc, the only one alive, all of whom, like him, contributed to vanguard experiences in optical-kinetic art since the first half of the twentieth century. Palatnik's work, with its interactive relationships with the audience, foresaw the fascination with technology in the era of modernization and gutsy industrialization; it's the reason why he is also deemed an inventor. Most importantly, his oeuvre helped change the parameters in art and challenge the canon, by creating a new narrative driven by the poetics of imagination and science, abstraction and technology. His work has the grandeur and beauty of that rare art able to add new layers to Art History.
Prior to this posthumous piece, Newcity Brazil published two pieces on the artist: "Review: Abraham Palatnik/Ibere Camargo Foundation" on August 13, 2015, and "Visual Rhythm: A conversation with curator Luiz Camillo Osório about Abraham Palatnik's exhibition at Galeria Nara Roesler" on November 1, 2017.  This time we interviewed art historian, critic and curator Luis Pérez-Oramas, who was MoMA's curator of Latin American art for fourteen years (2003-2017), as well as curator of São Paulo's thirtieth Bienal in 2012. Since 2019, he has acted as artistic director of Galeria Nara Roesler. Oramas gives an insightful testimonial on the artist's oeuvre. As part of the tribute we also have a touching testimonial with Nara Roesler, who has represented the artist since 1999.
In the 1940s three eye-opening experiences were decisive in exciting Palatnik's privileged mind, igniting his scientific streak and defining his artistic narrative. In 1942, six years before the founding of the state of Israel, his family sent him to studay at the Montefiore School in Tel Aviv where he got hooked on engineering, mathematics and art, crucial practices for his future inventiveness centered on visual perceptiveness, mechanical movement, light and color. Palatnik's first experiments came in 1947 when he, a second-generation Jewish Ukrainian living in Brazil, moved from his northeastern native state of Rio Grande do Norte to Rio de Janeiro, then the country's capital. Two years later his friend, concrete artist Almir Mavignier, introduced him to occupational therapy based on artistic activities, practiced by pioneer psychiatrist Nise da Silveira on her patients at the Psychiatric Hospital of Engenho de Dentro. The revolutionary method opened Palatnik's mind to the point he forgot figurative art forever. In this period he became acquainted with the artists of the Grupo Frente (Ivan Serpa, Helio Oiticica, Lygia Clark, Aluisio Carvão, Lygia Pape and Franz Weissman), who forged Brazil's Concrete Art movement.
If it wasn't for Palatnik's persistence and belief in his novel ideas, he would have given up on art. In the inaugural edition of the São Paulo Bienal in 1951, the jury could not place in the rigid categories of painting or sculpture the unconventional kinechromatic work, "Azul e roxo em seu primeiro movimento" (Blue and Purple in its First Movement). The historic piece was only exhibited because the Japanese delegation skipped the event at the last moment. Thinking outside the box paid off—Palatnik received an Honorable Mention and participated in several editions of the São Paulo Bienal. In 1964 he made it to the Venice Biennale and the following year he had his first solo exhibition in New York at the Howard Wise Gallery.
Abraham Palatnik (1928-2020) was a widower, he leaves two sons and a daughter.
The artist is represented by São Paulo's Galeria Nara Roesler, where he has had several solo exhibitions, the most recent, held February 8 to March 14 of this year, was, "Obras Recentes e Pontuações Históricas."
TESTIMONIAL BY GALLERIST NARA ROESLER
"I have known Palatnik since 1999. It was art critic and historian Frederico Moraes who presented me to him and I immediately fell in love with him. He was such a modest man, yet so brilliant. At the time he was devoting less time for his art because he had assumed the post of design director at the resin plant owned by his family. He had decided to withdraw from the art world after having had his work exhibited in Europe, at the Venice Biennale and several editions of the São Paulo Bienal since the inaugural event in 1951. My mission was to give his art production more visibility, with a retrospective in 2000 in our São Paulo gallery, and place his work in major museums such as the MoMA and the Tate, as well as in important Brazilian and foreign collections. To visit his studio was to dig into his mind—a most unforgettable and amazing experience. This artist and craftsman has never had an assistant, he has always produced his work himself. He had several drawers with all sorts of screws, nails, motors, light bulbs, etc. There were drilling machines, saws in all sizes, laser devices, and a collection of his paints and brushes. With time, his studio invaded all the rooms in the apartment leaving out only his bedroom. From the living-room windows you could admire the beautiful view of Guanabara Bay and the Sugarloaf, a view often represented in his early paintings. Palatnik was a gentleman in the true sense of the word. He was quiet, didn't talk much but was very observant. His wife Léa was always beside him, she was his memory, remembering all the details, facts and dates. When she passed away—they were so close—I thought he wouldn't resist, instead he delved into his work, producing more and more. He was a great artist, an inventor. A true friend. I'm very sad."
INTERVIEW WITH CURATOR LUIS PÉREZ-ORAMAS  
What is the binding concept in Palatnik's oeuvre?
Fortunately there is no one—only and sole—binding concept driving the work of Abraham Palatnik. I have been fortunate to visit his studio recently, and there–in that working and living space—you realize that Palatnik is a modernist at his core, not because of the formal appearance of his work, not only because he has been admirably truthful to non-objective abstraction, but rather because of the kind of boundless freedom within his quest, because of the willingness to dismount boundaries (between art and design, between craft and concept, between high and low, etc.), and not the least because of his seminal interest in the very creative forces that transcend artistic disciplines and aesthetic enclosures. This been said, it is obvious that the concept of energy–in a very large sense—is at the core of Palatnik's artistic investigation. I'd like to say, instead of energy, that ancient word: Physis, which truly means impulsion–the impulsion of color, the impulsion of movement, the impulsion of nature–in the sense that nature, physis, is the pulsation of reality.
Would you say Palatnik's early Kinechromatic work relates to Moholy-Nagy's experiences and to Calder's playful vision of art? In 1948, Palatnik and Calder met at art critic and historian Mario Pedrosa's Rio apartment. Can you tell us about the importance of this meeting?
These are obvious references, among those who during the twentieth century were investigating the visual manifestations of energy and movement. I would add, even before Calder and Moholy, the name of Marcel Duchamp, "Optique de precision" from 1920, the true father of modern Op Art. There is a structural link between the kinetic effects of optical investigations [the 'précision' been another Duchampian irony] and chance; therefore there is a sort of intertwinement between "ready made" and "kineticism," at least conceptually. The entire work of Abraham Palatnik is a testimony, quite unique, of this articulation and the body of his Kinechromatic works is a manifesto of color as chance, something that I'd like to name the suddenness of light–it occurs to me that could be a beautiful title for a Palatnik exhibition on that body of works.
How about the meeting with Calder at Pedrosa's flat in Rio?
Regarding Pedrosa, it is not the encounter with Calder that I find most transformative. It is Pedrosa himself, and the presence of Palatnik, at the end of the 1940s and early 1950s around Pedrosa, Serpa, Nise da Silveira, at the Hospital Pedro II in Engenho de Dentro, alongside the psychiatric patients liberating their creativity there, and the discovery of that extended field of art and creation that goes beyond the logical reason of representation and artistic discipline: the absolute freedom of madness and unconsciousness working as a symbolic force. That is, to me, the very foundation of a different kind of modernity, one that Europe has repressed, in spite of figures like Théophile Bra, Hilma Af Klimt and Jules Leclerq to name a few, the outsiders. It is that openness, that experience, that realization of creative force as coming, always, from beyond categories, as always coming from the outside, which makes Brazilian late-modernism truly exemplary, and long-lasting. And Palatnik, along with Pedrosa who was instrumental in buttressing that experience, was there, at the very foundational moment.
For the sake of a definition, how do you define his art: Optical, Geometrical, Abstract, Concrete, Kinetic or all of the above?
Great art's identity mark is to resist both classifications and definitions, even more: to implode them. All those elements that you mention are implied in Palatnik's work, but there is more. For instance, there is always an organic dimension in his work. I think that both Kineticism and Geometrical Abstraction are the first victims of their own classification, words that pretend to contain their summation but that actually blind us on so many elements implied in the work of artists defined under those concepts. Those categories are rather obstacles between the work and us. What do we gain by saying that Velazquez is a Baroque painter? I would rather keep myself near the intuition that Palatnik has worked artistically in an age determined by the scientific revelation of fields: electromagnetic, gravitational, energetic. Now, that really matters, the galactic-like landscape that a Kinechromatic offers to us is a visual poem about what physics does not yet know entirely, that fluidity of matter, the fundamental clouds of energy that constitute this universe, the suspicion that a tiny amount of energetic dust squeezed within a handful of neutrinos escaping origins and annihilating holocaust between matter and antimatter and thus there we are…Sometimes, quite often, art history shows us how imagination precedes intelligence.
"Abraham Palatnik – A Reinvenção da Pintura" (The Reinvention of Painting) at São Paulo's MAM (Musem of Modern Art) in 2014 was his last grand retrospective, a very complete exhibition with several of his stunning early furniture designs. Can you draw a parallel between his tableaux and his design?
Unfortunately I did not see that show. Unfortunately I have not seen a full retrospective of Palatnik, ever. Regarding his design, his furniture, his production of utilitarian objects, which helped him to survive materially and to raise his family, I would say that they belong to that modernity-at-the-core to which he belongs, which simply does not make hierarchical distinctions between high and low, art and craft, etc.
Have you ever met him personally?
I have met him briefly, in New York, and recently in his studio in Rio. I have been interested in the fact that he began his career as a landscape painter, among other things, and that he has been working for years in a studio with a monumental view of one of the most breathtaking landscapes one can imagine, the Botafogo Bay and the Sugarloaf in Rio. I have wondered to what extent something like "a dust of landscape" has squeezed its soul within the rigorous abstract DNA of his work? I have not been able to talk about this with him, but since I am an art historian who does not believe in much of the conventional distinctions one encounters in the field (for instance between figuration and abstraction) I just continue thinking about this matter, about Palatnik and landscape: from the energetic landscape of the universe to the local landscape of Botafogo squeezing in his work.
How does the international art scene view Palatnik?
There is still much to reveal, from Palatnik and others, to the international art audience. Unfortunately his work has not been shown as much as it deserves. But great museums in the world have shown their interest in his production. I contributed to his acquisition at MoMA, and I made a point in acquiring a Kinechromatic work alongside a beautiful, striking Progression made with Jacaranda wood from the 1960s, which are among my favorite works by Palatnik. They sum up these two energetic ends in between which I understand his work as related to physis, nature, energy, the natural impulsion of matter and light, ultimately the impulsion of life. If reality is that Perpetuum Mobile modern physics describes, every work by Palatnik, especially after the kinetic works such as Kinechromatics, is a snapshot, a frozen still of that permanent movement, of that cosmological energy. Now, and again, those are visual poems of light and color, not equations. Recently MoMA included Palatnik's Kinechromatic within its major collection re-hanging and reopening last October.
As artistic director of Galeria Nara Roesler can you reveal some of your projects with Palatnik?
I do prefer for you to see them in the flesh once they are materialized. I contributed to the recent selection and installation of his works in São Paulo. And I have been working with Vicente de Mello in documenting his studio photographically. Palatnik is a major name within the Roesler Portfolio. And there is so much to delve into his work. In addition to that thinking process on Palatnik and landscape, I have been mentally drafting associations between his work and various sources of modern art, which hopefully could eventually take the form of a show in the near future.
Now the Cassandra lockdown question: What are these weeks of seclusion and anxiety going to do for art? How do you see the next two years?
I won't fall into the temptations of futurology. I have been recently interviewed on this matter. It is maybe too early to make the autopsy of this crisis. One thing is sure: we will be in a different world, one wary of crowds and multitudes. I often think that those who are in quarantine, like us, are truly privileged, if you think of the countless number of persons who cannot even consider the possibility of social distancing. I believe that art can help us rethink, and that it can help us rethink the post-coronavirus world. We have been forced to a different pace. If art can reconcile us with the slowness of images, and if art can reveal us new, unedited dimensions of our own interiority then it will have a major role to play within the post-pandemic world. But is there truly a post-pandemic world to come? Isn't instead this crisis the anointing of a pandemic age? I am not only thinking of health pandemics. I am thinking of ideological pandemics, the striking force of pandemic images, the pandemics of orders and groundless opinions. I have written an essay on the matter: it seems that the world is less interested in using the language of truth—the apophatic language following Aristotle, the one capable of trying to make the distinction between what is and what isn't. Instead the language of commandments fascinates us all by the hypnotic force of performativity, which goes hand-to-hand with an anthropology of programs and a politics of algorithms. I hope art will be there to resist to that awful grayness of collective existence. If at least with the resonance of color, to evoke our dear Palatnik.
Galeria Nara Roesler, São Paulo, Rio de Janeiro and New York City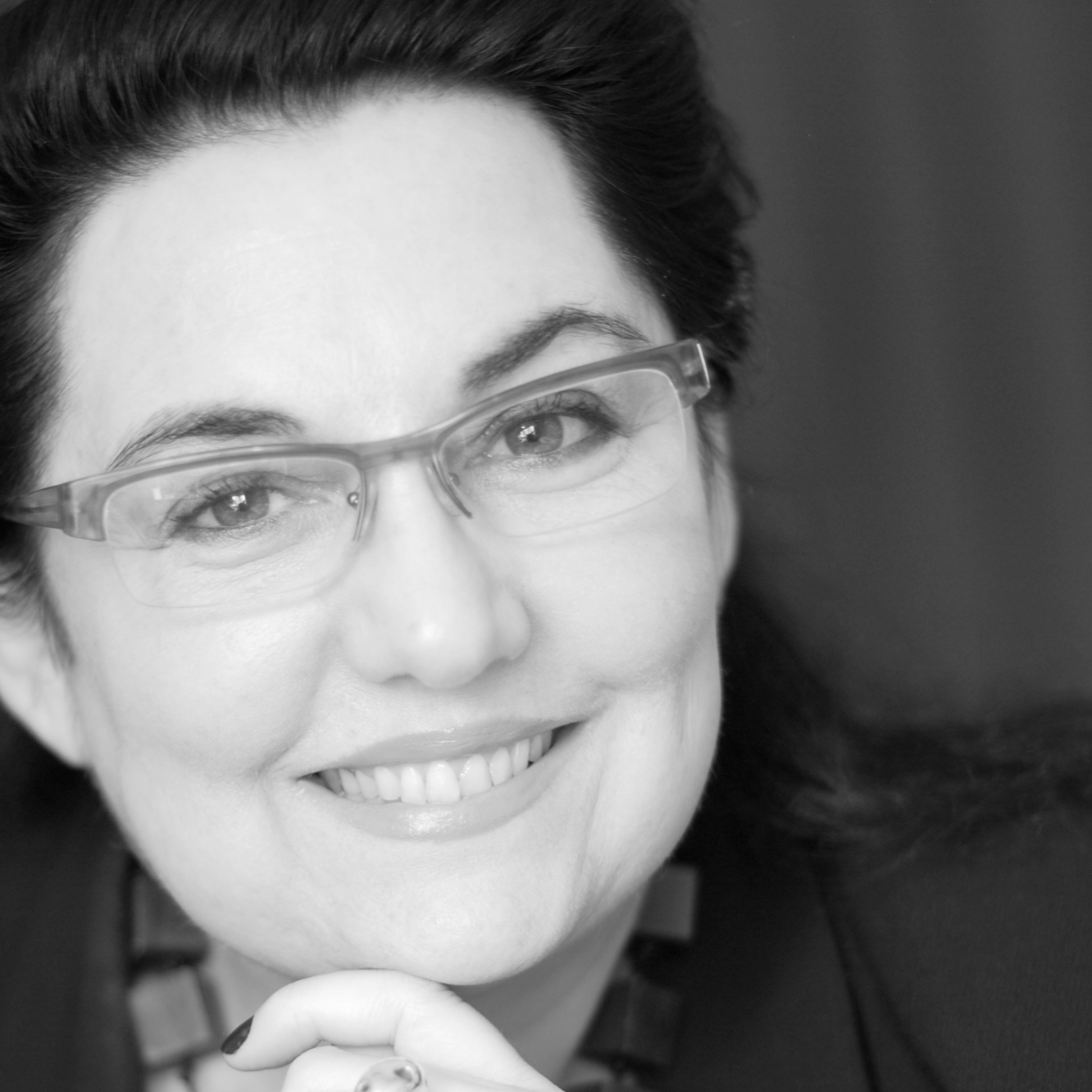 Rio-born Cynthia Garcia is a respected art historian, art critic and journalist fluent in five languages stationed in São Paulo. Cynthia is a recipient of the 2023 APCA (Paulista Association of Art Critics) award as a contributing editor of Newcity Brazil since its founding in 2015. Her daughter America Cavaliere works in the contemporary art market and her son Pedro Cavaliere, based in LA, is in the international DJ scene.
Contact: [email protected], www.cynthiagarcia.biz