Brazilian photographer Simone Monte has much in common with iconic photographers before her, also blessed by talent and beauty. Dora Maar began in photography in the early 1920s; ten years later she impacted Picasso's work and love life. Photojournalist Lee Miller captured World War II with her camera for Vogue magazine. An ex-model like Maar, Miller and Monte, Italian Tina Modotti became one of the country's pioneer photographers. Usually donning jeans and black leather, the tall and slim São Paulo-born Monte, fifty-five years old, was also an actress and a restaurateur during her marriage to a Brazilian rock star. She is an award-winning photographer who also writes short stories, poems and scripts, directs videos in her characteristic single-panning-shot style, while putting a personal stamp on all she does.
Monte's move to Rome a year ago, to delve in the land of her ancestors and learn Italian for good, came after her mother's death. Since the lockdown the photojournalist braves empty, hard-hit Rome, capturing images that seem to be taken on a grandiose film set in Cinecittà after hours, but is the Eternal City in these bleak months of Covid-19 isolation. Her black-and-white photos are strongly marked by the solitude that reigns in Rome.
Simone, how did you get involved in photography?
It was ten years ago when I was a restaurant owner for a five-year period in the São Paulo Jardins neighborhood. My restaurant was a meeting point for the city's creative scene, gathering the music and fashion tribes every night, so I began to capture the crowd and the cool atmosphere. I discovered that what I like most is to tell stories through writing, acting or directing. Photography is able to tie the knots of these things I love the most. My first jobs as a professional photographer were shooting editorials for fashion magazines and campaigns for top local brands. Soon after I began my personal projects in photography. I'm attracted to cultural differences and social contrasts. I try to convey this feeling of utter enchantment in my images.
Tell us about your photo "The Game," which was awarded with The National Geographic prize. How did that come about?
My first serious personal project was the "Rio" series, where I lived for eight months, and my photo "The Game" won The National Geographic Honorable Mention – Places 2015. It was a real honor for me! After living in Rio, it was clear to me I need time in a place to grasp its culture and convey the feeling through my photos. During my long stay there I took daily walks on the beaches of Ipanema and Leblon during sunset. All those fit, beautiful sporty bodies, young and old, fascinated me. In Rio, the best light is during autumn when a stunning warm golden light reflects on the sea like a mirror bathing the whole city. When I shot "The Game" I was thrilled; professionally it was my happiest moment. In a few seconds I saw the decisive moment coming, threw myself on the wet sand, changed the parameters of my camera as fast as I could, held my breath and clicked. Something inside assured me I had a great picture.
A year ago you left São Paulo for Rome and were caught in the Covid-19 lockdown. Tell us about your experience in Rome under lockdown.
To be here during the pandemic is an unimaginable, apocalyptical experience. The city is in total silence, breathless and without an expiring date. It sounds crazy but it is a privilege to be here in this historically cruel moment. I have conflicting feelings all the time but to capture its stunning historic beauty in this dreary atmosphere is an honor to me. I feel like a melancholic, lone movie character strolling the empty streets with my camera in hand. I've witnessed surreal scenes like the beautiful sunny day I was strolling down Via del Babuino street and saw a handsome, sexy, tall young man with typical Roman features in a state of total despair—barefoot, totally flipping out…I didn't know how to help him so I called the police. It broke my heart. I saw a bizarre scene in an empty Piazza Navona one afternoon. Next to one of the fontane (fountains), I saw a woman shouting horrible things at the top of her voice at someone, so I thought, until I noticed she was alone! She was screaming at her inner demons! It seemed like a freaky scene from a David Lynch movie. All I could think of was to get out of there safe and fast. There are also poetic images I shall never forget, such as the musician playing Eric Clapton on his guitar on the roof with amplifiers at full blast and the Italian flag "dancing" to the rhythm. It was amazing! So many things I've witnessed since the lockdown…When I take a picture of someone at the window we become momentarily friends for life! It's a whirlwind of emotions that makes me think of Hopper's paintings of solitude but with Rome with its powerful architecture encircling us. Other times I feel like a character in an old black-and-white western with nothing but desert surrounding me. These days are all about masks, solitudine (solitude) and emptiness. Who would have thought?
Were you able to capture these three scenes with your camera?
No, unfortunately not. I filmed the woman shouting at Piazza Navona from afar but very briefly. I was so worried with what the guy at Via del Babuino might do to himself I forgot about my camera, and when I saw the lovely scene of the musician playing Eric Clapton I was out of battery. In one of his famous quotes, Cartier-Bresson said his best photos were lost in that fleeting, decisive moment but they were captured in his mind forever.
Have you ever had your camera stolen in Rome?
No, I've never been stolen nor been in any tight situation because of my camera here or elsewhere. When I'm at work, I move like a cat, anonymously, I'm almost invisible. I have a Canon 5D Mark II I usually use with a 24-105mm lens. To disinfect my equipment has now become routine.
Describe your feelings towards Rome in this awkward period.  
It's different from war with bombs falling over your head; now we can't even hide in a shelter because the enemy might be in our own hands. When I get back to my apartment from shooting around town its as if I ran a marathon from start to finish, I feel knocked out. Every night the news on the TV shows us the indelible scar in Italy's heart left by this invisible monster. Fear is humming in the wind through the vicolos (alleys), piazzas (squares), even the tramonto (sunset). Fear is in everyone's hearts. Have we been ripped from our future seems to be the unanswerable question.
Have you ever been stopped by the police?
La polizia (the police) stop me all the time but I tell them I'm a photojournalist and they are very respectful and let me go on with my job. After all we do share a connection: we're both at work. I'm always on foot, very aware of my every move, and usually choose to take photos when I go out for my groceries, which is the reason why I got the idea of my Lavoratori/Workers series. They are so brave, risking contamination all day long but they are there to serve you, tense but polite, helping feed the nation, writing a vital chapter in Italy's history. When I ask to take a picture, they are always very modest and surprised: "Me, why? Are you sure?" There's a brief moment of relief, respect and recognition from their part the minute I capture their image, synonym of humanity.
What was the reaction of your kids when you told them you were caught in Italy's lockdown?
My eldest is an architect and my youngest got her medical degree last year, now she's an intern in a hospital in São Paulo in the ICU of Covid-19. They love the professions they chose, know I love being a photographer and respect me for what I am. Of course, I miss them very much but whatever we do we're bonded by love. I'm a proud mom, they turned out to be very brave.
Do you intend to stay after the pandemic?
At the moment I can't go back to São Paulo; the Italian government says the situation will change hopefully for the best by the end of April. Midway into the lockdown I moved to another apartment near Piazza di Spagna, seven blocks away from my old address. I didn't call a cab to avoid infection and carried my things myself back and forth several times. I thought: Why do I keep so much junk? How important is all this stuff? My luggage wheels rolling over the old cobblestones were the only noise breaking the deadly silence. For the first time we only have the present to live for, one day after the next. Rome will forever be in my heart.
To wrap up who are the Italian and Brazilian photographers you admire?
Among the Italians I love Massimo Vitale, Oliviero Toscani, Paolo Roversi, Ugo Mulas, Franco Rubartelli and pioneer Tina Modotti who was also a model and political activist strongly marked by the time she spent in Mexico. I'll open an exception for the great Robert Capa, who was born in Hungary. I love his war images; in Italy he is known as Roberto Capa. However, I know more about Brazilian photographers. Mario Cravo Neto is one of my favorites because of how he conveyed our culture through the sensibility and technique of his black-and-white portraits while Miguel Rio Branco explores our culture through the bold, vibrant colors of his photo-essays. I also admire Vincent Rosenblatt who captures the funk culture of Rio's favelas, as well as masters such as Sebastião Salgado, Pierre Vergé, German Lorca and Vik Muniz who uses photography as the means for his art. Paulo Greuel, who portrayed me some years ago, has an interesting, personal narrative, so does Cassio Vasconcellos who has amazing aerial shots. There are so many great photographers, each one with a strong narrative. Above all, they share a common obsession: to tell a personal story through the lens.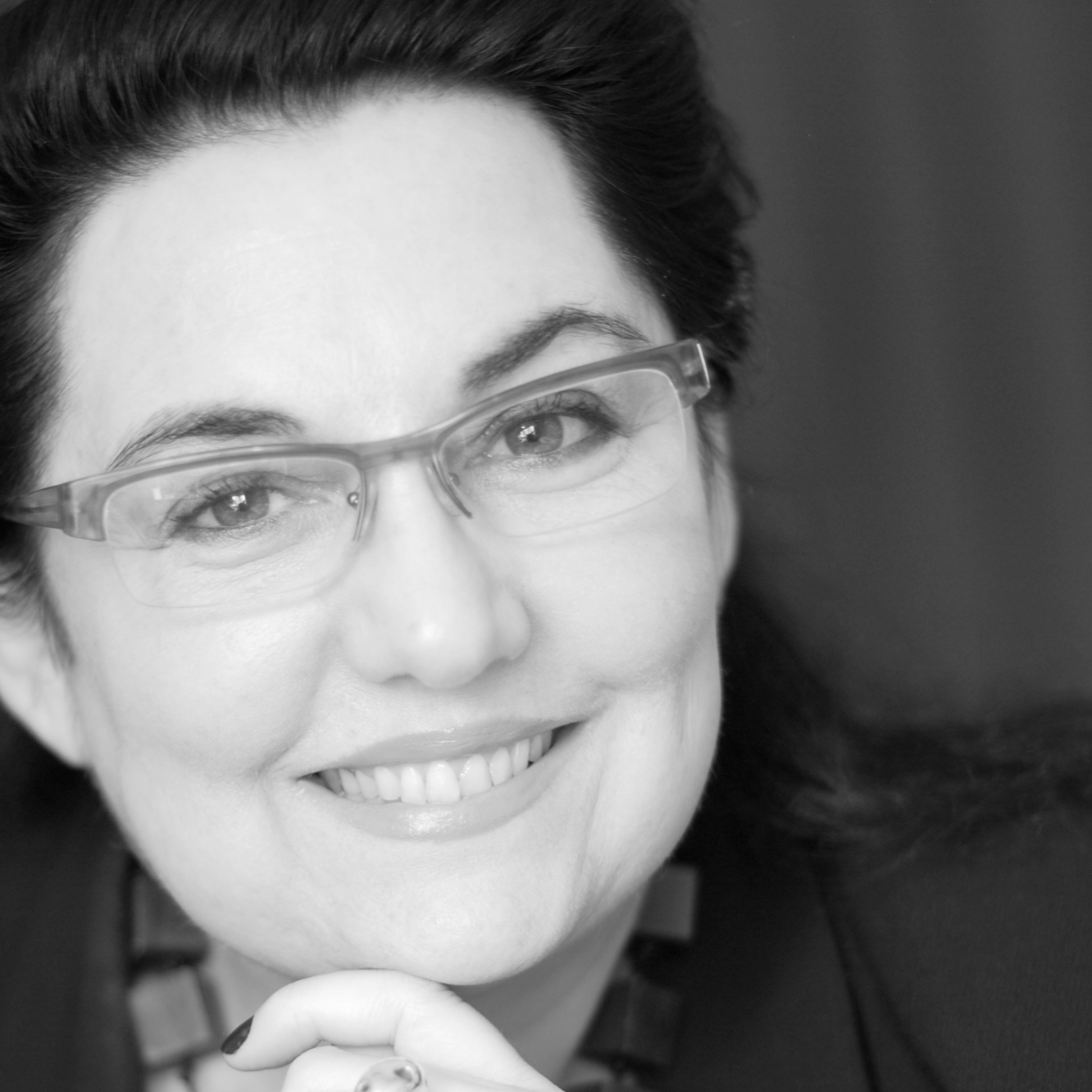 Rio-born Cynthia Garcia is a respected art historian, art critic and journalist fluent in five languages stationed in São Paulo. Cynthia is a recipient of the 2023 APCA (Paulista Association of Art Critics) award as a contributing editor of Newcity Brazil since its founding in 2015. Her daughter America Cavaliere works in the contemporary art market and her son Pedro Cavaliere, based in LA, is in the international DJ scene.
Contact: [email protected], www.cynthiagarcia.biz