This is a memorable year for Myriam Glatt. In early February the Rio-born artist found out she was awarded third prize at the eleventh edition of The Salon of Artists With No Gallery in São Paulo. The three works in question are from the 2019/2020 series "Abamóvel," literally moving flaps, made from discarded cardboard, scavenged in Rio where she lives. Presently they are being displayed at the salon's showing at Galeria Murilo Castro in Belo Horizonte. In addition, Glatt's paintings/sculptures in recycled cardboard are also being exhibited in the solo "Arquiteturas instáveis" (Unstable Architecture) in Rio's Galeria Maria de Lourdes Mendes de Almeida, the long name for the gallery of the Ipanema unit of University Candido Mendes, in one of the iconic neighborhood's most charming streets, a few meters away from the worldwide famous beach.
Cardboard packaging is among the ubiquitous materials we discard on a daily basis. Creative reuse of this paper waste has been a source of inspiration for artists, dating back to Braque and Picasso. One of the most respected Brazilian art critics, Rio-born art historian Paulo Sergio Duarte, director of the Candido Mendes Cultural Center, highlights in the critical text: "Myriam Glatt transforms waste into an esthetic event. Although there is a powerful political dimension in her choice of material what is evident in the exhibition is the artistic issue. This should be emphasized since contemporary art frequently allows the political dimension replace the artistic aspect (…) Myriam proves the opposite: her art is political with an esthetic dimension."
After receiving a degree in architecture and philosophy, Glatt enrolled at the San Francisco Art Institute at Santa Barbara City College and found her calling. Back in Rio, she joined the Parque Lage art school–which held the memorable 1984 exhibition "Como vai você, geração 80?" (How are you, generation 80?)–to benefit from a group of emblematic teachers and curators such as João Magalhães, Franz Manata, Guilherme Bueno, Marcelo Campos and Rio-based Scottish art educator Charles Watson, who took smalls groups of students to the U.S., where Glatt had the chance to get to know some renowned artists in their studios, among them Sean Scully.
Myriam, what led you to recycle cardboard boxes and cartons as the basis of your work?
At a certain point I began to find traditional painting very boring to produce so I started searching for a different and challenging artistic process. That is how I realized that discarded cardboard could well be the support I was looking for. After all isn't to displace, to appropriate, to select, to cut, to glue some of the things that make a contemporary artist?
Tell us about your cardboard reliefs.
My reliefs are collages made from discarded cardboard that I recycle that also become painting and sculpture. I use the box flaps to create shadows on the wall and on the work itself, creating the idea of a painting that embraces space. When I paint I never cover all the cardboard up, I don't hide the shabby parts from its industrial or domestic use in society. The result is a painting that yearns to be a sculpture but hangs on the wall and/or a sculpture that wants to be a painting that has an architectural feeling to it; my work is somewhere in between. I invite the viewer to look with this in mind, bringing about questions but no conclusions: Is it a painting or a sculpture? Is it two-dimensional or tri-dimensional? On top of all this my work is also interactive, the viewer can move the flaps as he likes.
When did you begin to work with this type of support?
At the end of 2015 I began to collect cardboard and bring to my studio. My painting then was thematic, usually inspired on the theme of nature with seeds and flowers. I took the theme to my cardboard cuts with which I produced one-meter-sized modules to create large floral installations. One year ago my work began to geometricize when I understood the cardboard box with its textures and original color could be a means for my paintings. Finally, I incorporated its wear as part of the work.
What are the main references in your current work?
With the cardboard I continued my work of cut and glue but it gave me something more. With the cardboard reliefs, my painting embraced space and the box flaps give the chance for the viewer to interact. I owe my references to the Neo-Concrete art movement, Lygia Clark's Bichos (Creatures) and Helio Oiticica's Parangolés (Capes). I also see some influence from Duchamp's concept of displacement of objects from their ordinary logical context, Warhol's cardboard boxes and Frank Stella's reliefs.
Do you see your work as having a political edge?
In the critical text by art critic Paulo Sergio Duarte he says my work shows a political edge without being literal.
Tell us about the installation work "Chromatic Mandala." Is there an esoteric angle to it?
This series deals with geometric forms and the circle is one of them. When I was inspired on the theme of nature I used to produce circular works and installations relating to nature's ongoing cycles. The esoteric angle is part of my persona, the mandala is a circular figure that represents the universe with a center with everything turning around it. The "Chromatic Mandala" invites the viewer to step inside the circle and get in touch with his own center.
What can you say looking back at your career?
In my experience as an artist it hasn't been easy to get to the stage where I find myself now. Will it last? I can't be sure but it is a place I've worked very hard to get. I challenged myself to leave the canvas behind to put my bets on the cardboard, I left figurative themes to embrace geometrical forms. In this series I put a lot of my life experience, especially what I learned as an architecture student. I feel happy I use discarded materials and happy also because I haven't discarded what I learned.
Myriam Glatt: Arquiteturas instáveis (Unstable Architecture)
Through April 18, 2020
Critical text by Paulo Sergio Duarte
Galeria Maria de Lourdes Mendes de Almeida, Rio de Janeiro
www.candidomendes.edu.br
11º Salão dos Artistas Sem Galeria (Eleventh Salon of Artists With No Gallery)
Through April 9, 2020
Galeria Murilo Castro, Belo Horizonte
https://murilocastro.com.br/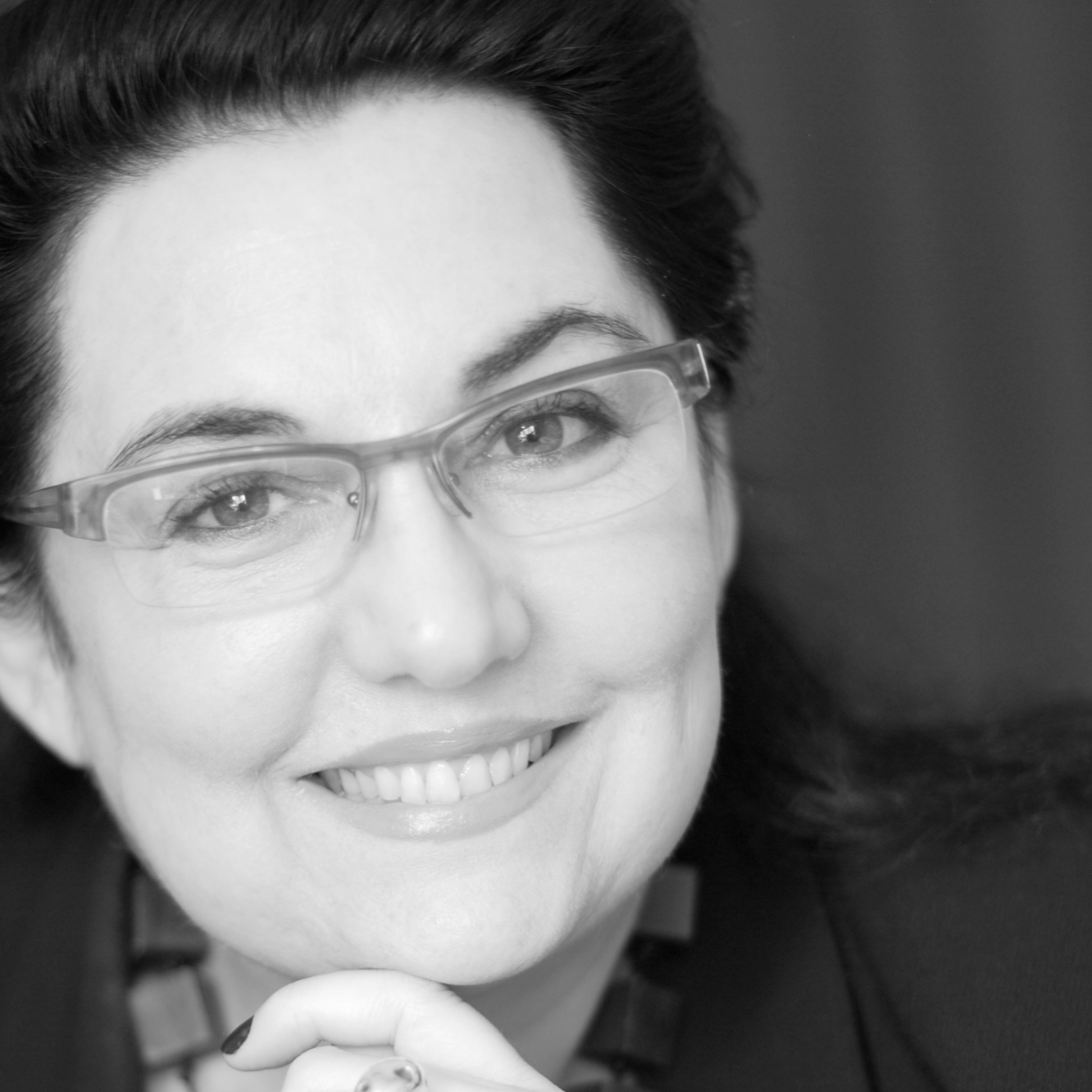 Rio-born Cynthia Garcia is a respected art historian, art critic and journalist fluent in five languages stationed in São Paulo. Cynthia is a recipient of the 2023 APCA (Paulista Association of Art Critics) award as a contributing editor of Newcity Brazil since its founding in 2015. Her daughter America Cavaliere works in the contemporary art market and her son Pedro Cavaliere, based in LA, is in the international DJ scene.
Contact: [email protected], www.cynthiagarcia.biz