The Rio de Janeiro branch of Galeria Nara Roesler displays "Dríades e Faunos" (Dryads and Fauns) by photographer Cassio Vasconcellos, which brings into focus the relationship between Mother Nature and us, humans, addressed through an Arcadian ideal. The mythological theme is but a pretext to confront the modern world's pressing environmental issues in nine photos, with the three largest over two meters in length.
Vasconcellos, who has the DNA of an important nineteenth-century explorer and is a helicopter pilot of acclaimed aerial photos, began "Dryads and Fauns" by borrowing images from his work-in progress "A Picturesque Voyage Through Brazil" series, shot from 2015 to 2019 in Brazilian forests north and south. What stands out in his original woodland images is the meticulous process he developed that can be easily confounded with lithography as its artistic medium but, he assures, is 100-percent photography.
The main difference between the two series is the incorporation in "Dryads and Fauns" of porcelain-skin nude deities appropriated from allegorical tableaux of masters of nineteenth century neoclassicism and romanticism from the strict Parisian Beaux Arts school. The beauties are so harmoniously blended to the lush milieu that they would surely cause their original painters a sense of astonishment with Vasconcellos' delightful eco-driven voyeurism.
Your great-great-grandfather is German botanist Ludwig Riedel (1790-1861) who came to Brazil to participate in an expedition into deep country together with Frenchman Hercule Florence (1804-1877), a pioneer of photography. Does your DNA connection have anything to do with the themes for both "A Picturesque Voyage Through Brazil"and "Dryads and Fauns"?
No, not directly, but I admit Riedel was one of my heroes growing up. My mother's side of the family loved telling us about the Langsdorff expedition of 1824-1829 into deep Brazil in which Riedel and Florence participated along with Karl von Drais, the inventor of the bicycle. Langsdorff was a German naturalist and explorer, as well as a Russian diplomat. In 1821 he proposed to Tsar Alexander I to lead this ambitious exploratory expedition from São Paulo to the Amazon through Brazil's rivers. No doubt these fascinating stories populate my imagination.
Another important aspect to understand your oeuvre is your interest in breaking the boundaries between photography and painting, which has been present in your work from the start.
I have always been interested in pushing the boundaries of photography. My images do not have a documentary character and, in general, they do not look like photographic work. They may look as if they are paintings but they are 100-percent photography. "Dryads and Fauns" is the first time I picked a fragment from a painting to incorporate in my work.
The forests in "Dryads and Fauns" are from photos you shot for the series "A Picturesque Voyage Through Brazil" to which now you incorporated nude figures from allegorical paintings of the nineteenth century. How did this specific photo-cum-painting symbiosis come about?
In "A Picturesque Voyage" my esthetic inspiration was based on the oeuvre of a group of European artists, who went down in history as the "travelling artists" (artistas viajantes), among them, Debret, Rugendas, Clarac, Martius and Hercule Florence, who arrived in colonial Brazil in the early nineteenth century, commissioned by Portugal to capture the Brazilian landscape and its people in drawings, watercolors or paintings before the advent of the first photographic camera for commercial use in 1839 in France. Since my work as a photographer is closely related to painting or nineteenth-century lithography, when I decided to look for human images to insert in the forest environment of "A Picturesque Voyage" l was naturally drawn to the academic paintings of the second half of the nineteenth century, after the invention of the camera. With this combination of techniques, it is interesting to notice that my photography acquires a painterly characteristic, however, the opposite happens with the human figures captured from the paintings, they seem to be photographic images. Although the work is based on a combination of techniques, the end result for the naked eye is natural and believable, it reveals situations where these beautiful women and men revel undisturbed in the deep tropical forest.
In "A Picturesque Voyage" what technique did you use to achieve the lithographic effect?
I have yet to give it a name but it is a process I developed specifically for the series. It is 100-percent photography. The lithographic effect is achieved through alterations from the moment I capture the image to the stage when I work with software such as Lightroom and Photoshop.
What are some forests you photographed that you incorporated into the new series?
Brazil's forests are stunning; I've been exploring and photographing them for many years. In my present work, the background for "Dryad #17" was shot in the Amazon forest. In the other works in the new series the forests are all from within the greater Mata Atlântica forest that extends its rich biodiversity along Brazil's Atlantic coast covering over 500 square miles. In the state of Rio de Janeiro I photographed the Tijuca forest and Itatiaia region. In São Paulo state, I explored the regions of Ilhabela, Ubatuba, PETAR Park (Parque Estadual Turístico do Alto Ribeira) and Legado das Águas from the Votorantim Reserve in São Paulo. There are also images I made at the canyon in Canela, Rio Grande do Sul, our southernmost state within the Brazilian Atlantic Forest.
To create the dialogue between photography and painting from what nineteenth century painters did you capture the nude images?
I picked them mainly from the French Beaux Arts academic style of painting of the second half of the nineteenth century. Jacques-Louis David and William-Adolphe Bouguereau are the two main names. Then comes Camille Corot, Alexandre Jacques Chantron, Alexandre Cabanel, Jean-Léon Gérôme, Guillaume Seignac, Paul Sieffert, Eugéne de Blaas, Jules Lefebvre, Jean-Baptiste Édouard Detaille and Jean Hippolyte Flandrin, all successful French painters, as well as Gioacchino Pagliei from Italy, Portuguese-born José Julio de Souza Pinto and Mexican Manuel Ignacio Vázquez.  There is also French painter Antony Troncet who coincidently died in 1839, the year the camera was officially invented.
Tell us about the work process of "Dryads and Fauns."
First I researched my personal archive to select images from the many forests I have photographed all these years. Following that, a lot of time was spent editing and treating the images. Next I research the paintings on the Internet. After that I had to find the spots in the forests that perfectly accommodated the nude figures as if they naturally belonged there by taking into account light, proportion, situation and attitude. It is all a very meticulous process from beginning to end.
Let's wrap up by talking about the beautiful nude figures. "Beauty is in the eye of the beholder" is a saying that goes back to the third century.  Since the late nineteenth century the connection between art and beauty in modern art is open for debate. What is the idea behind them?
The nude figures are there to create a reflection about our disconnection with nature. The fact they are nude gives them a timeless quality and escapes the limitations of a defined period indicated by clothes. These beautiful bodies may have an eventual erotic quality but, above all, they emphasize human beings' ancestral communion with majestic Mother Nature.
Cassio Vasconcellos: Dríades e Faunos (Dryads and Fauns)
Through May 30, 2020
Galeria Nara Roesler, Rio de Janeiro
https://nararoesler.art/en/
By appointment only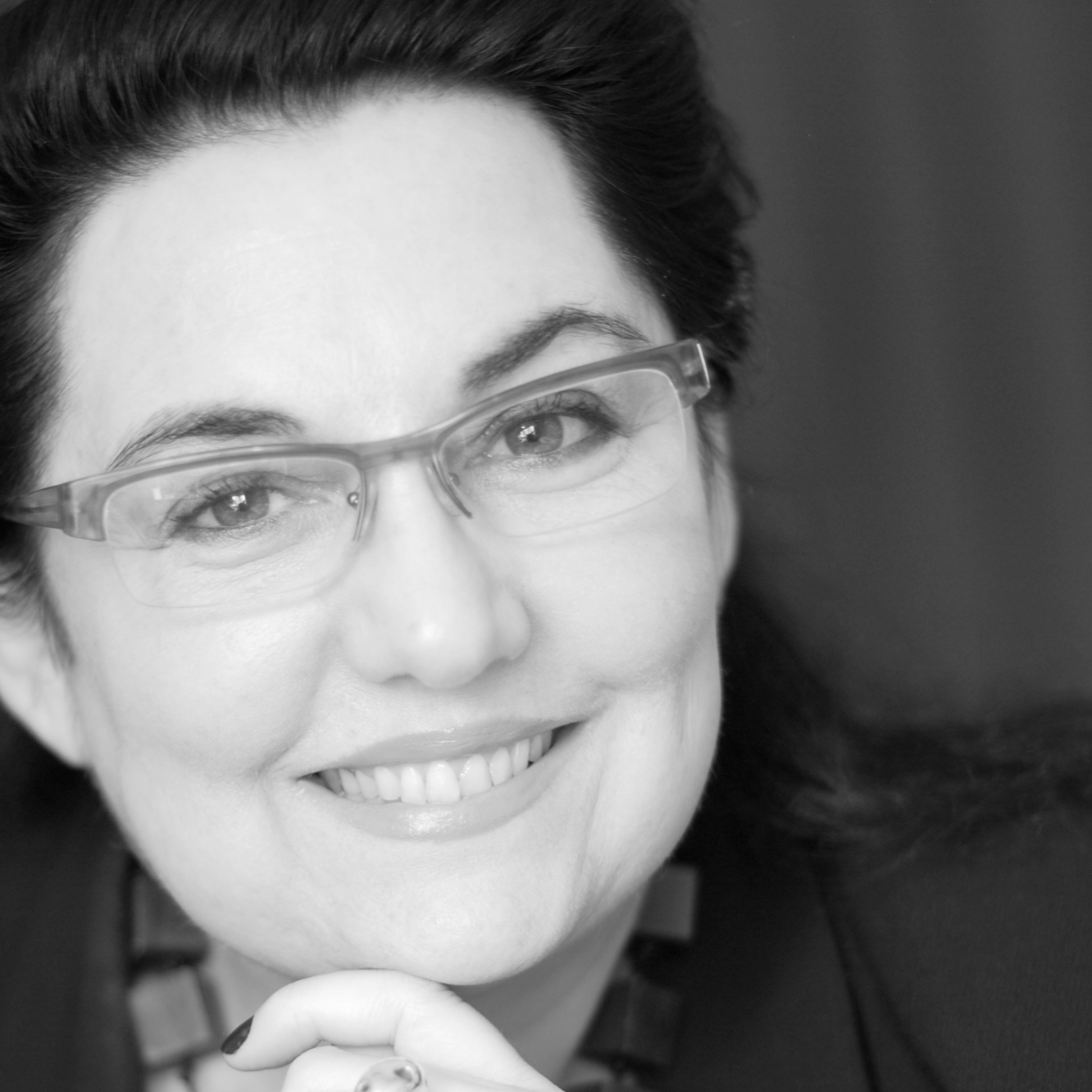 Rio-born Cynthia Garcia is a respected art historian, art critic and journalist fluent in five languages stationed in São Paulo. Cynthia is a recipient of the 2023 APCA (Paulista Association of Art Critics) award as a contributing editor of Newcity Brazil since its founding in 2015. Her daughter America Cavaliere works in the contemporary art market and her son Pedro Cavaliere, based in LA, is in the international DJ scene.
Contact: [email protected], www.cynthiagarcia.biz