"Gego: A Linha Emancipada" (The Emancipated Line) at São Paulo's MASP museum is Brazil's first solo exhibition by Hamburg-born Gertrud Goldschmidt (1912-1994), known otherwise as Gego, the first syllables of her name and surname. With a degree in architecture, Gego fled Europe's anti-Semitism in 1939 for Venezuela, where she contributed from 1950 onward to the country's effervescent modernist movement, becoming one of the most captivating Latin American artists of the twentieth century. The etherealness of her oeuvre, based on structural experiences with the line, space and volume transformed into abstract drawings as well as intricate tridimensional sculptures, are so delicately subtle they are hard to capture on film.  However, in person Gego's geometric abstract floating lattice comes to life through cloud-like intricate metal weaving patterns that leave viewers, old and young, in awe.
 The exhibition assembles 150 works from 1950 to 1990: sculptures, drawings, prints and fabrics, including vibrational and kinetic sculptures from groundbreaking series, among them, Chorros (1970-71), Reticuláreas cuadradas (1970-73), Columnas (1971), Columnas (Reticuláreas cuadradas) (1972), Troncos (1974-77), Dibujos sin papel (1976-88), Esferas (1976-77) and Bichitos / Bichos (1987-91).
"Gego: The Emancipated Line" will travel to Mexico City's Museo Jumex from April 30 to August 20 this year. From April 29 to August 28, 2021 the exhibition will be shown at the Museu d'Art Contemporani de Barcelona (MACBA), and will end at Tate Modern in London from September 29 to January 9, 2022. The exhibition was organized Tanya Barson, Julieta González and Pablo León de la Barra, with the contribution of the four above-mentioned institutions as well as Fundación Gego, in Caracas.
London-born Tanya Barson, our interviewee, was curator of international art at Tate Modern from 2007 to 2016; presently she is chief curator of MACBA, Barcelona. From 2002 to 2016 she worked with Tate's adjunct curator of Latin American art to acquire Latin American art for the museum's collection. Barson has been to Brazil countless times.
The first time I learned about Gego was when I interviewed BBC art historian Edward-Lucie Smith, who was fascinated by her oeuvre. In 2008, when I interviewed you during your eighth trip to Brazil you also mentioned your fascination with her work. How do you explain this fascination?
Gego is one of the greatest artists of the past century. While she developed her career in the context of Venezuelan modernity, it has a different sensibility to it and, in its unique and subtle way, challenged the versions of modernism that developed within that context. When you enter a gallery in which her work has been sensitively installed, it has a tremendous though gentle power.
In Venezuela what was Gego's relation to kinetic artists Cruz-Diez and Soto?
Cruz-Diez and Soto were close contemporaries, part of the same scene as Gego, and Cruz-Diez made a film of one of Gego's works of the 1950s. So she was close to them. However, of the major figures of Venezuelan abstraction she was probably closest to Alejandro Otero. There are some clear relationships between the work of Otero and Gego, though there is also a difference in their attitude. They are said to have discussed abstraction, and shared influences, such as the work of Mondrian, but they clearly came to different conclusions.
Based on her research of the line, would you describe her work as kinetic?
I don't think of her work as kinetic art as that was not its main purpose and her motivation came from elsewhere, from her background as an architect for instance, which gave her a greater concern with structure than with movement. She made net-like works from wire, and because they are flexible, sometimes might move with the passage of visitors, but this is incidental, the focus of the work is elsewhere. Nor, after the 1950s, was it about optics effects like visual vibration or perception after her earliest mature works that explore parallel lines. Instead, her works address abstract structure, space and the line.
What are some of the dilemmas Gego experienced being a Jewish woman artist who started her career in her late thirties in a foreign land with macho principles?
This is a huge topic and one that is also not fully investigated. She had to flee Germany, she could only stay temporarily in London as she was only able to obtain a temporary visa, and then she had the opportunity to go to Venezuela, which was a lifeline. It must have been a challenging environment and she had very few contacts there, but she was a highly educated woman and was able to find employment. The time that it took her to evolve from the trained architect, through a designer of furniture and light fixtures, into the artist we know, took two decades from her arrival in 1939 to the end of the 1950s, when we see her identity as an artist really begin. We might suppose from this that there were some obstacles, but perhaps also she was the kind of thoughtful, serious and introspective character that needed time to find her direction and pursue it.
What are the main cycles in her career?
In part Gego defined these herself, from the 1950s she followed a structure and aesthetics of parallel lines, moving to vertical lines and then in the late 1960s to works that she categorized as proceeding from the triangle and then proceeding from the square. But we can also divide her work into stages, such as her early period when she made mostly figurative watercolours and paintings, to the next period of developing her abstract language as I mention above. Her landmark net-like works were made from 1969 onwards. Drawing was always important and in her later years she made her significant series of "Drawings without paper" (from wire) and also made watercolours again. Her final great series are the woven paper Tejeduras. That she generally worked in series helps us to see these stages more clearly.
Hers is an oeuvre of approximately how many works? What are the main museums with her work? 
I don't know the total number of her works, but the main museums are the MFAH (Museum of Fine Arts, Houston); MoMA, New York; MACBA, Barcelona; Kunstmuseum, Stuttgart and several museums in Venezuela including, the Museo Nacional de Bellas Artes, Caracas, and the Museo de Barquisimeto, Barquisimeto.
Which artists were influenced by Gego? Mira Schendel? Fernanda Gomes? Ernesto Neto? Leon Ferrari?
Gego was a teacher and among her pupils she had a particular influence on Venezuelan artists Eugenio Espinosa and Roberto Obregon. In terms of contemporary practice, one artist who acknowledges quite clearly the influence of Gego is Portuguese-born Leonor Antunes. She has made work directly in relation to Gego's works, as part of an investigation into alternative genealogies of modernism. I don't think that she influenced Mira Schendel or Leon Ferrari. I don't know of a connection there, nor with Ernesto Neto or Fernanda Gomes. There is a similar delicacy to Gomes's work but I don't know if she has looked closely at Gego.
What is Gego's legacy?
Her legacy I think is as an exemplary figure from twentieth-century modernism that also helps us to rethink modernism. I think there is still a lot to say about Gego. Although her work has been presented many times, in numerous exhibitions, I think the curators who worked on this show wanted to emphasize a new way of considering her work, to think about her in her context and to show the different readings of her work that are possible if you examine her from different perspectives, from the various interests she had and her breadth of activity.
Gego: a linha emancipada (The Emancipated Line)
Through March 1st, 2020
Organized by Tanya Barson, Julieta González and Pablo León de la Barra
MASP, São Paulo
https://masp.org.br/exposicoes/gego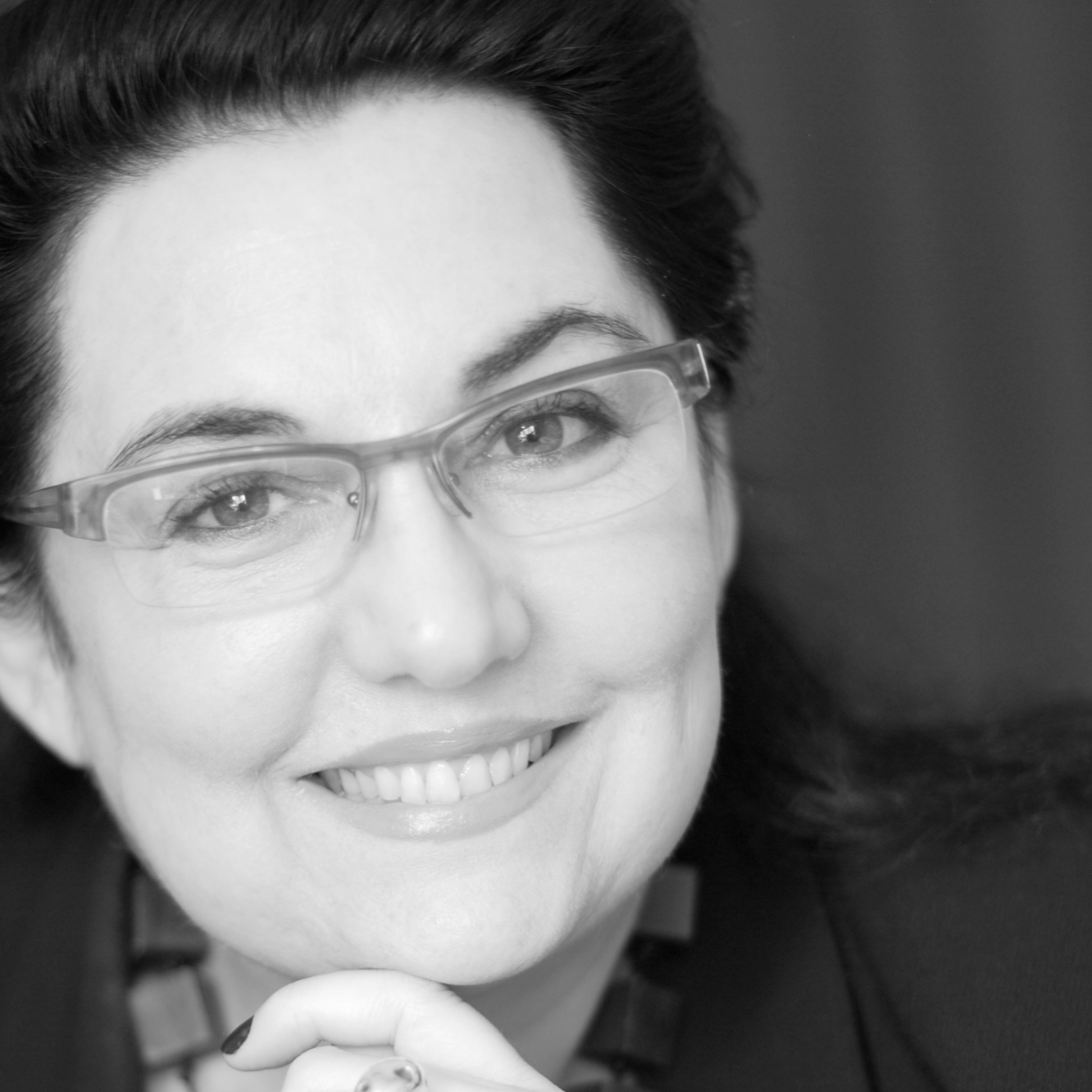 Rio-born Cynthia Garcia is a respected art historian, art critic and journalist fluent in five languages stationed in São Paulo. Cynthia is a recipient of the 2023 APCA (Paulista Association of Art Critics) award as a contributing editor of Newcity Brazil since its founding in 2015. Her daughter America Cavaliere works in the contemporary art market and her son Pedro Cavaliere, based in LA, is in the international DJ scene.
Contact: [email protected], www.cynthiagarcia.biz