Galeria Kogan Amaro opens São Paulo's art calendar with newcomers Tangerina Bruno in the solo exhibition "Estados Cotidianos" (Daily States), which makes campy the commonplace of contemporary life at home.
The orange, citrus fruit, with the addition of an "a," followed by Bruno, makes for the actual surname of twenty-six-year-old twins Leticia and Cirillo. There is rich ferment going on between these self-taught twins who found out in 2013 they could handle the brush and began painting in the family living room. Their third solo exhibition, and first at Kogan Amaro—in 2018 they showed in a group exhibition at Kugelmas's Auroras—suggests today's ubiquitous culture of selfies in nine self-portraits. The scenes, all staged at their parent's home, from the bathroom to the kitchen, with common household appliances, make up the background for the subtle but wacky performance by the twins, never seen in a single canvas. If you glimpse at all the canvases in a row they read like a large storyboard with the same palette, setting and characters.
Not without a little help from mom and dad, and the twists and turns of destiny, the talented duo is building up their portfolio. It so happens that Brazil's most iconic art collector, ninety-five-year-old Gilberto Chateaubriand has an orange grove in Porto Ferreira, where he now spends most of the time, and where Leticia and Cirillo were born, raised, live and work. In the Brazilian art world, Chateaubriand is the nearest thing to Zeus. His collection is now estimated at 7,000 works and several million dollars. Since the 1950s the ex-diplomat with an eye for art has regularly acquired works from young, striving artists, and has bought twenty works by Tangerina Bruno, who also painted his portrait. As the longest-standing board member of MAM/RJ, Chateaubriand also had a hand in the 2012-2014 acquisition; since then the duo hangs in Rio's Museum of Modern Art.
How did it happen that Gilberto Chateaubriand, one of Brazil's most outstanding art collectors, in the board of the MoMA, the Fondation Cartier in Paris, son of the founder of MASP museum, bought your work?
At the start of 2013, we had just finished our first two works, a painting and a sculpture, when the secretary of culture of the town of Porto Ferreiro showed our work to Gilberto Chateaubriand, who has a large orange grove in the region. Not long after, we met him personally and mentioned the acquisition of our works. He said he was interested in the "diptych"—we had no idea what the word meant and which work was he referring to. At the time, we had no contact with the art world, we didn't know the jargon and hadn't the slightest idea who he was, what he represented. Up to now he has around twenty works of ours produced between 2013 and 2015. We also had the honor to paint his portrait.
Now explain to us where the name Tangerina Bruno comes from.
Tangerina Bruno is our family name, Tangerina from our mother's side, Bruno from our father's. It represents our third individuality born in 2013 and because it carries nouns in both genres, feminine (Tangerina) and masculine (Bruno), it is an amusing name in our case, a visual arts duo made up of a twin brother and sister.
What happened that took you to paint together as one? 
Our mom tells us that our dynamics in painting is very similar to our child play. We have distinct but complementary personalities. When we were twelve we had fun producing handcrafted objects signed Cicalê, a contraction of our names, Cirillo and Leticia. In 2012 we were commissioned to make three paintings; they were a re-reading of works of art. When we came face to face with the white canvas, we went "wow" and found ourselves. The following year we began to paint as Tangerina Bruno.
When you look close at the canvas, one finds a study in minutiae that renders another dimension to the paintings. Who paints these precise details?
Both of us.
How long does it take to finalize a painting?
From six months to a year.
The exhibition at Kogan Amaro revolves around the theme of domesticity. Why is that?
The first time we worked on a white canvas, we asked ourselves: what should we talk about? So we thought, why not talk about ourselves? That is why we decided to explore our emotions in our domestic context. Besides that we integrate fabric design and decorative elements that usually have the human figure to add to the micro-narratives in our paintings. In this sense our home environment is a field day.
The pictures in the exhibition are from 2016-2019, what else can you tell us about them?
For a long period we worked 24/7, ten to sixteen hours daily on these paintings. We felt we had to give ourselves entirely. If you X-ray the canvases you will find there is a lot of research and different versions underneath the paint. This in-depth work experience was very enlightening and helped us learn a lot about different processes that in turn led us to produce other works in different narratives.
Now tell us about your technique. 
To research the scene we use photographic references. In order to capture a natural non-posed attitude, we put the camera in high-speed continuous shooting mode and perform actions inside our house—this is the moment we develop the concept, it is like sketching.  For example, we took over nine-hundred photos to find the attitude we had in mind for the "Água que Fura" (Piercing Water) canvas. Then we move on to paint the fabrics on the canvas and the whole painting process begins. The composition is very important in our canvases. It has to convey energy, movement.
How did your hyper-realistic style, influenced by Japanese manga cartoons, develop into painting? 
We love the visual narrative of cartoons, mangas and everything that has a strong graphic appeal. Since the beginning our early paintings had a black-line contour, shading and flat colors. With time as our work showed a likelihood of reality, we came to understand why and how these characteristics add visual strength to our work. The fact we take our own photos and use them as references with our own figures as characters in our home also helped us to dig deeper in this aspect.
What are other influences?
We look a lot at Byzantine art and Japanese prints. In literature, our main influence is Clarice Lispector (Ukranian-born Brazilian writer). In movies and plays we always observe the direction, angles, montage, scenery as well as the art direction. Since our paintings deal with our own selves in our home environment and the works focus on our lives, in music we prefer those musicians who also write their own songs. We enjoy talking about how these artists express themselves through their lyrics and melodies, and how their concepts are conveyed in other narratives such as video-clips, music shows, photo essays, etc., all this is very enriching.
Who are artists you admire? 
Luiz Zerbini, Beatriz Milhazes, Vania Mignone, Ana Elisa Egreja, OSGEMEOS, Fábio Moon and Gabriel Bá. David Hockney, Patrick Caulfield, Cindy Sherman, Alex Katz.
Do you have parallel jobs or you two live just off of painting?
We're building up our careers, so we give art workshops and painting classes for people of all ages. We do face painting parties, commercial mural painting, etc. All these activities are quite stimulating, they challenge our minds and our ability to paint with our own hands.
Do you two work together at the same time?
Sometimes, it all depends on the stage of the painting but during the process we are always talking, exchanging ideas. Once we have the concept well-rounded we begin, we usually work several paintings at a time. Our work is made by four hands and two heads, but when we paint we become a third person.
Tangerina Bruno: Estados cotidianos (Daily States) 
Through February 8, 2020
Curated by Ana Carolina Ralston
Galeria Kogan Amaro, São Paulo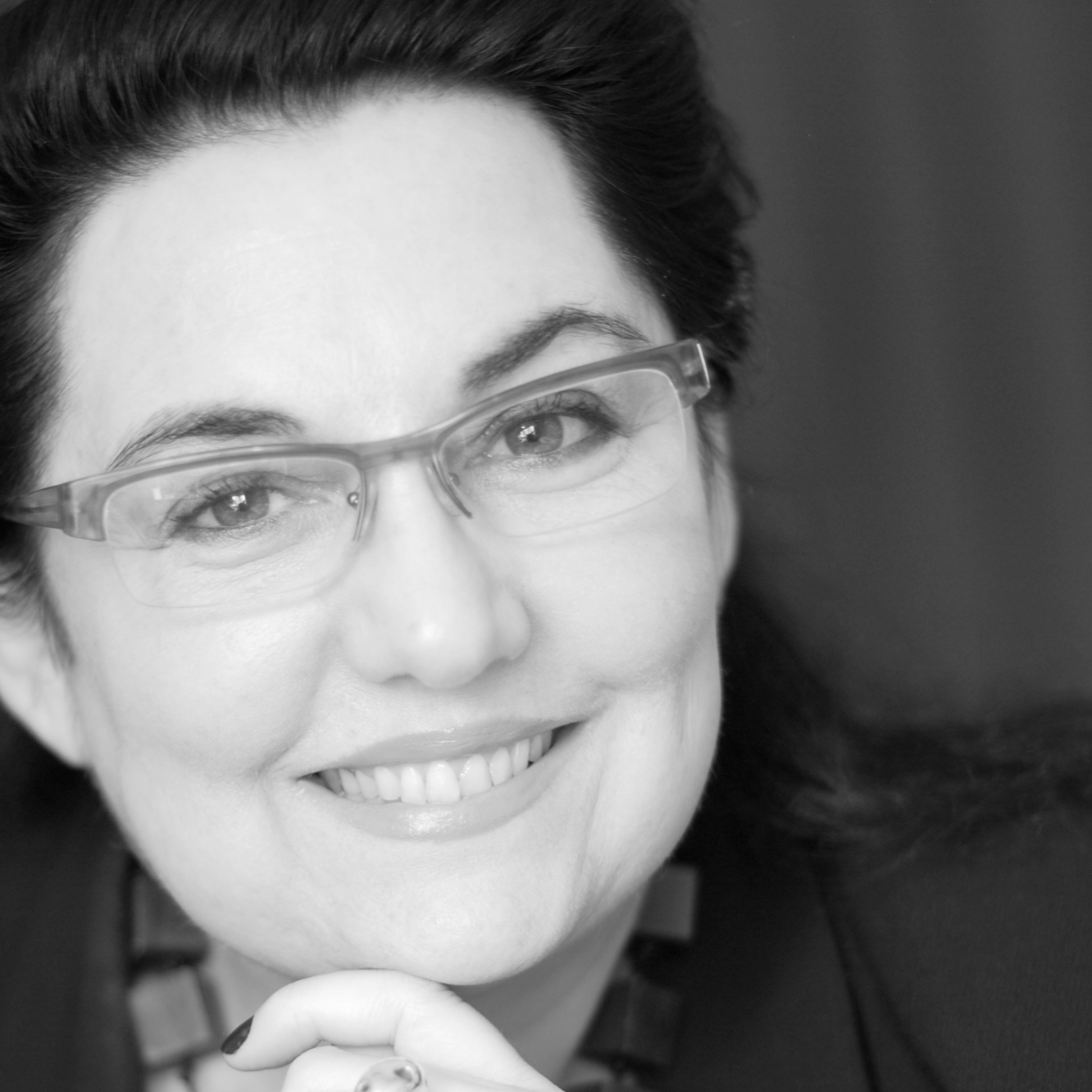 Rio-born Cynthia Garcia is a respected art historian, art critic and journalist fluent in five languages stationed in São Paulo. Cynthia is a recipient of the 2023 APCA (Paulista Association of Art Critics) award as a contributing editor of Newcity Brazil since its founding in 2015. Her daughter America Cavaliere works in the contemporary art market and her son Pedro Cavaliere, based in LA, is in the international DJ scene.
Contact: [email protected], www.cynthiagarcia.biz