The chromatic experiences of Op Art forefather and kinetic artist Carlos Cruz-Diez (Caracas, 1923 – Paris, 2019) are staged at Espaço Cultural Porto Seguro in São Paulo in "Cruz-Diez: a liberdade da cor" (Freedom of Color). Over a sixty-year career, the scientifically minded artist never ceased exploring chromatic perceptions, elevating him to master of the play of light and color. His challenging creative experience brought about a new visual grammar that radically transformed the relationship between the work of art and the observer who was now obliged to move in space to enjoy the full artistic experience.
If you have learned about physichromie, induction chromatique, chromointerference, transchromie, chromosaturation or chromoscope, to name a few concepts he researched or invented, you probably know these visual-scientific experiences come from this Venezuelan, who moved to Paris in 1960 to become a major reference in the realm of color of the twentieth century. In the 1940s, before he moved to Europe to pursue a career in the arts, he was creative director of the advertising agency McCann-Erickson in his native town of Caracas. Already hailed as a radical artist in 1965, Cruz-Diez participated in the memorable avant-garde collective exhibition, "The Responsive Eye," at the MoMA.
I met him in 1986 through my friend Servulo Esmeraldo—they were friends since their days as struggling young artists in swinging sixties Paris. The occasion was the first and only edition of the International Exhibition of Ephemeral Sculptures in Cocó Park in Fortaleza, idealized and organized by Esmeraldo—I was one of his assistants. Gallerist Raquel Arnaud, who represented Cruz-Diez in Brazil, was there as were as participants Amelia Toledo, Guto Lacaz, Carlos Fajardo, Dudi Maia Rosa, Leonilson. Very focused on his work, Cruz-Diez—no offense—could easily be drawn in a caricature. Donned in black and wearing Beatle boots under the Fortaleza sun, he was a short, stout man with a large head and thick, wavy, black hair. On the asphalt of a local beachside road, he painted a yellow and white kinetic intervention, better said, "Crosswalk of Additive Color" or "Pasos Peatonales," as he defined it, like he would later do in Marseille, Mexico City, Rio de Janeiro, Miami Beach, Houston, L.A. and other towns around the world.
His artworks are housed in permanent collections at institutions such as Museum of Modern Art (MoMA), Tate Modern, Centre Pompidou, Musée d'Art Moderne de la Ville de Paris, Pinacoteca de São Paulo, Wallraf-Richartz Museum, Cologne and Museum of Fine Arts (MFHA), Houston. In November 2019, his native country, where he has several public works, honored him with the Semana Cruz-Diez (Cruz-Diez Week) with free events for the public.
We interviewed Rodrigo Villela, curator of the exhibition.
To understand the oeuvre of Cruz-Diez, tell us about his central thought about kinetic art?
His main thoughts derived from the activation of the work of art through the movement of the viewer in the exhibition space. He said: "I'm not a poet, nor a writer, nor a historian nor a philosopher. I am only a painter. I believe that through pictorial research and the perception of the universe of color I can find a way to reflect about the world I live in in a way that has not yet been researched by other artists."
Tell us some more about his discoveries in the realm of perception of color.
Another thought by the artist that is vital to understand kinetic art is: "Color in itself is a powerful tool to stimulate our perception of reality. Our idea of reality is very different from that of men in the twelfth century for whom life on earth was a step to eternity. We, on the contrary, believe in the idea of the ephemeral, with no past, nor future, and where things are constantly transformed. The perception of color reveals these notions. It emphasizes the space, ambiguities and both the ephemeral as well as stable conditions, while sustaining myths and affections."
Now explain to us what is physichromie and transchromie, two concepts he developed and researched throughout his oeuvre that we can experience in the exhibition.
Physichromie refers to bidimensional works Cruz-Diez produced to be hanged on the wall. According to the viewer's angle of vision, the colors change drastically to form a single color or may even go from white to black, which is known as the parallax effect, where the form of a static object changes depending on the movement of the viewer. It likens a play of vision. Transchromie, on the other hand, refers to works made of acrylic laths, one next to the other in different angles and in the basic colors: green, red, yellow and blue. In this experience, the viewer moves from the condition of spectator to participant of the universe of sensorial knowledge and thus experiences his own reactions in the installation "Transchromie Labyrinth." This work floats in space hanged from the ceiling. Cruz-Diez first presented the work in 1968, in Paris. It was produced in sheaths of wood and glass, creating large chromatic plaques that invited the public to walk through them. 
Tell us about the installation "Chromointerferent Environment," also staged at Espaço Porto Seguro.
This work expands even further the concept of interaction vital in Cruz-Diez' oeuvre.
The viewer enjoys the power colors have to transform space and objects.
Another wonderful, full chromatic experience are the Chromosaturation rooms in exhibition. 
In these rooms we experience the full dimension of color free of any mediation of form or physical supports. The sensation one has is like diving into the core of light. In the Chromosaturation rooms, color is no longer one of the traditional elements of form, neither it is a painting, a sculpture or an installation, it is the center of a full perceptive experience.
Cruz-Diez: a liberdade da cor (Freedom of Color)
Through February 2, 2020
Curated by Rodrigo Villela
Espaço Cultural Porto Seguro, São Paulo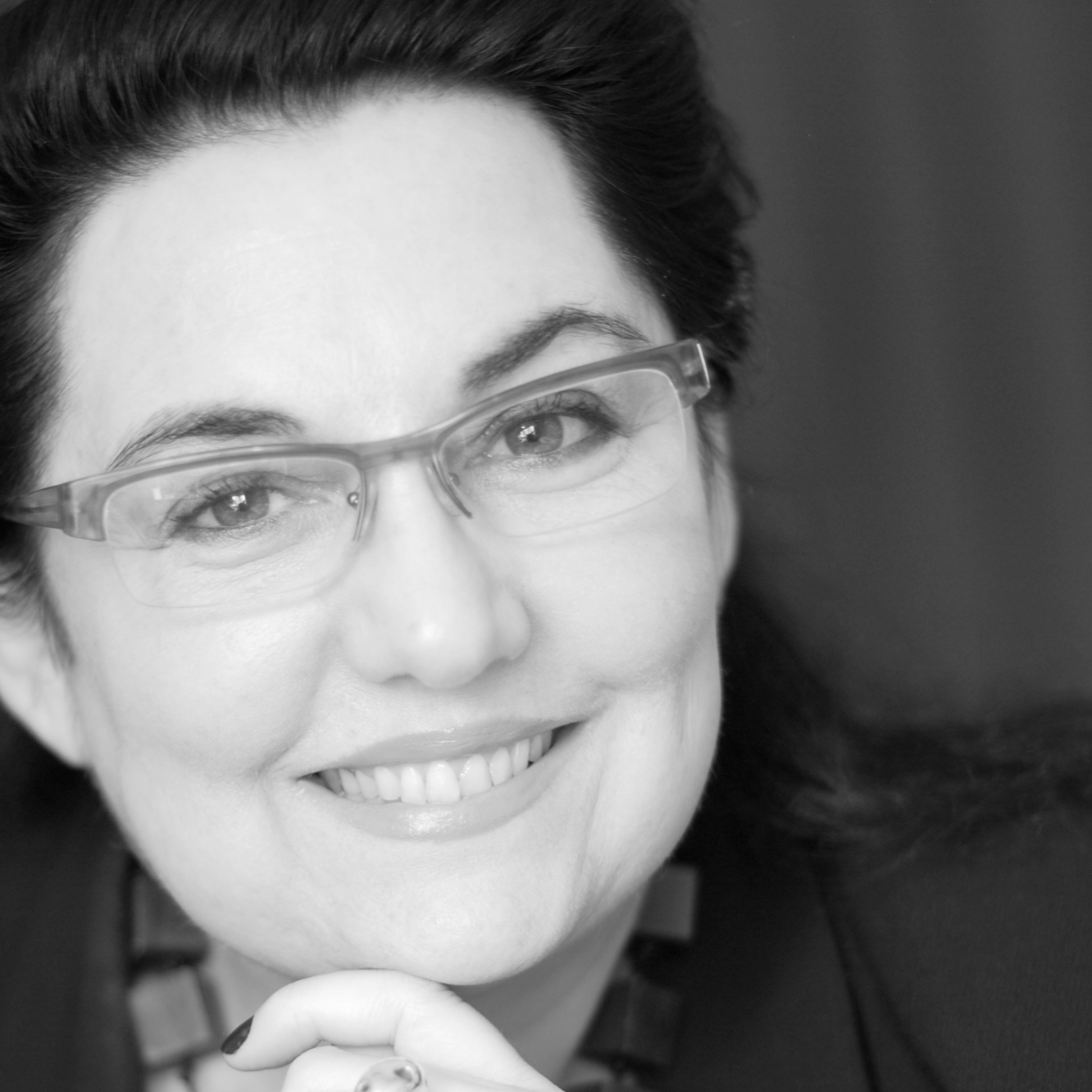 Rio-born Cynthia Garcia is a respected art historian, art critic and journalist fluent in five languages stationed in São Paulo. Cynthia is a recipient of the 2023 APCA (Paulista Association of Art Critics) award as a contributing editor of Newcity Brazil since its founding in 2015. Her daughter America Cavaliere works in the contemporary art market and her son Pedro Cavaliere, based in LA, is in the international DJ scene.
Contact: [email protected], www.cynthiagarcia.biz