"The drawing reveals the importance of observation. It was through drawing that I created my personal archive…My first drawings were lines. The line involves or, redundantly, delineates volumes that compose our universe." This is one of several reflections by sculptor, engraver, draftsman and kinetic artist Servulo Esmeraldo (1929-2017), published in one of his books on his love of drawing. The drawings are on view in a solo exhibition entitled in French "Jouer avec le cercle" (Playing with the circle), at the Swiss unit of Galeria Kogan Amaro at the Löwenbräu art center in Zurich, which opened in May 2019.
The exhibition unveils his investigations of the line represented in the most perfect curvilinear shape, the circle, in drawings, engravings and plexiglass objects from his French period, 1957 to 1975, when the artist lived in Paris, thus the nod to Molière's tongue he spoke to perfection. Esmeraldo's long-standing fascination with the very act of drawing—stripped back to its purest form—was central to the work in several mediums of this prolific artist, who left a comprehensive legacy for Brazilian contemporary art. In his six-decade oeuvre the visual language of drawing was essential to the investigation of complex geometric forms and, consequently, geometrical systems, more so when they stepped out of the paper to become tridimensional objects big and small. His diagrammatic drawing shows a fondness for the circle but also explores mathematics and physics. These important tools, learned through trial and error, he later came to master in his sculptural art for public spaces, many of them with replicating rhythmic shapes that play with the light/shade of the tropical sunlight of his native Ceará.
Among Esmeraldo's last solo exhibitions were "The Trace of the Line," Galeria Raquel Arnaud, Miami Art Basel (2017); "Die europäischen Jahre/The European Years 1957-1975," Beurret & Bailly Auktionen, Basel, Switzerland (2016); "Servulo Esmeraldo," Sicardi Gallery, Houston, Frieze Masters Spotlights section, London (2016); and "Les Excitables," Festival @rt Outsiders 2010, Maison Européenne de la Photographie (MEP), Paris (2010).
Dodora Guimarães Esmeraldo, his life partner of thirty-seven years and the president of the Instituto Servulo Esmeraldo, gave the interview.
Dodora, how important was drawing to Esmeraldo?
Esmeraldo was born with drawing ability, for him it was a natural form of expression. Throughout his life he wore shirts with two breast pockets or photographers vests to keep his clutch pencils and small draft pads at hand to explain his ideas anywhere he was. His sculpture, engraving and objects are all expressions from the graphic mindset he had.
I remember quite clearly when we were all together in Fortaleza or São Paulo he always took a pencil from a pocket to explain his ideas.
He couldn't live without a lead pencil but he loved color pencils, India ink, watercolor, oil pastels, anything that left a mark on paper. He loved paper so much that in the 1980s he decided we should produce paper using the warmth and wind of our Ceará land. The paper went into small artisanal editions of fifty to sixty books each on the work of local artists we published ourselves. Of course, there were paper brands he preferred but above all he wasn't biased. He enjoyed drawing over any type of paper, on package paper, paper napkins, notebooks, anything…He drew with a clutch pencil or a tiny, short pencil, it didn't matter, he always had to have something to draw with, putting down on paper cleared his thoughts. Esmeraldo was a natural-born conversationalist who charmed people old and young from different walks of life who would take a pencil from a pocket and swiftly draw his idea mesmerizing all those around him with his natural ability.
In the early 1950s when he moved to São Paulo, he worked as an illustrator for the newspaper Correio Paulistano from 1953 to 1957. Do you still have these early drawings? 
We have a file organized by his mother, Zaira Cordeiro Esmeraldo, with his work published at the newspaper however we don't have the original drawings.
Tells us about his drawing technique.
Esmeraldo understood the essence of the line, he was gifted with a sure hand. It was the drawing that took him to woodcut that in turn transformed his figurative drawing into abstract forms. The discovery of the mathematical structure, an insight he had while analyzing the veins of a dry leaf, was what finally led him to geometry. He began by drawing the family farm where he was born, family, friends and the farmhands. It was an old millhouse near the town of Crato, at the Chapada do Araripe mountains, at the northeastern state of Ceará, a beautiful region he loved and drew by heart all his life. His oeuvre was built during six decades so, obviously, it experiences transformations and different processes. His drawings, like his woodcut, metal engraving, painting, sculpture and his objects, navigated many waters but like a river it followed its course. Although his drawing ran parallel with all his explorations in different media it was able to maintain a firm, autonomous narrative.
How many drawings do you estimate he did? Is there a more significant period? 
It is hard to say. A large part of his professional life was lived in France where he produced works sold all over Europe, when he decided it was time to return to his native state of Ceará he didn't bring any work with, he left everything behind. We haven't had the time to catalog all his work made in Brazil, including the drawings, an art that intensified in his later years. What I can say is Esmeraldo was gifted in many ways. His is an extensive, original oeuvre, very revealing of the bold artist and visual investigator he was par excellence.
There are also interesting objects in plexiglass in the exhibition at Kogan Amaro in Zurich. What can you tell us?
He loved challenges and to investigate. He was a risk-taker attracted to new and old media alike and to new technologies. In the 1960s he created computer-generated drawings; the IAC (Instituto de Arte Contemporânea) in São Paulo has several works from this period in the novel technology. The plexiglass was specially imported by his gallery of the time, Galerie Viviane Esders, in Paris, so he could develop his far-out ideas. Unfortunately objects like "Hélice" (Propeller), first produced in 1967, and "Réfléchissant" (1972), both on view at Kogan Amaro in Zurich, are not well known in his native Brazil. However São Paulo's Pinacoteca has a plexiglass sculpture from the 1960s/1970s bought for the museum's collection during the tenure of art historian Aracy Amaral.
Now let us move on to his later drawings. 
Esmeraldo drew until his very last days, including at his final lap when he was in very frail health. From 2011 onward he spent sleepless nights drawing nonstop. On New Year's Eve of 2015, he spent the whole night making drawings for our family members and close friends. It was a premonition he had, the following month he suffered a cerebrovascular accident that left him very debilitated. At the time he was working on his exhibition "A Linha, A Luz, O Crato" (The line, the light, the Crato) that opened in 2016 in his native town of Crato, to which he was affectionately attached. He named the series of drawings for the show "Suite Araripe," to honor the mountain range of Chapada Araripe of his beautiful native region.
Servulo Esmeraldo: Jouer avec le cercle (Playing with the circle)
Through January 28, 2020
Curated by Ricardo Resende
Galeria Kogan Amaro, Zurich unit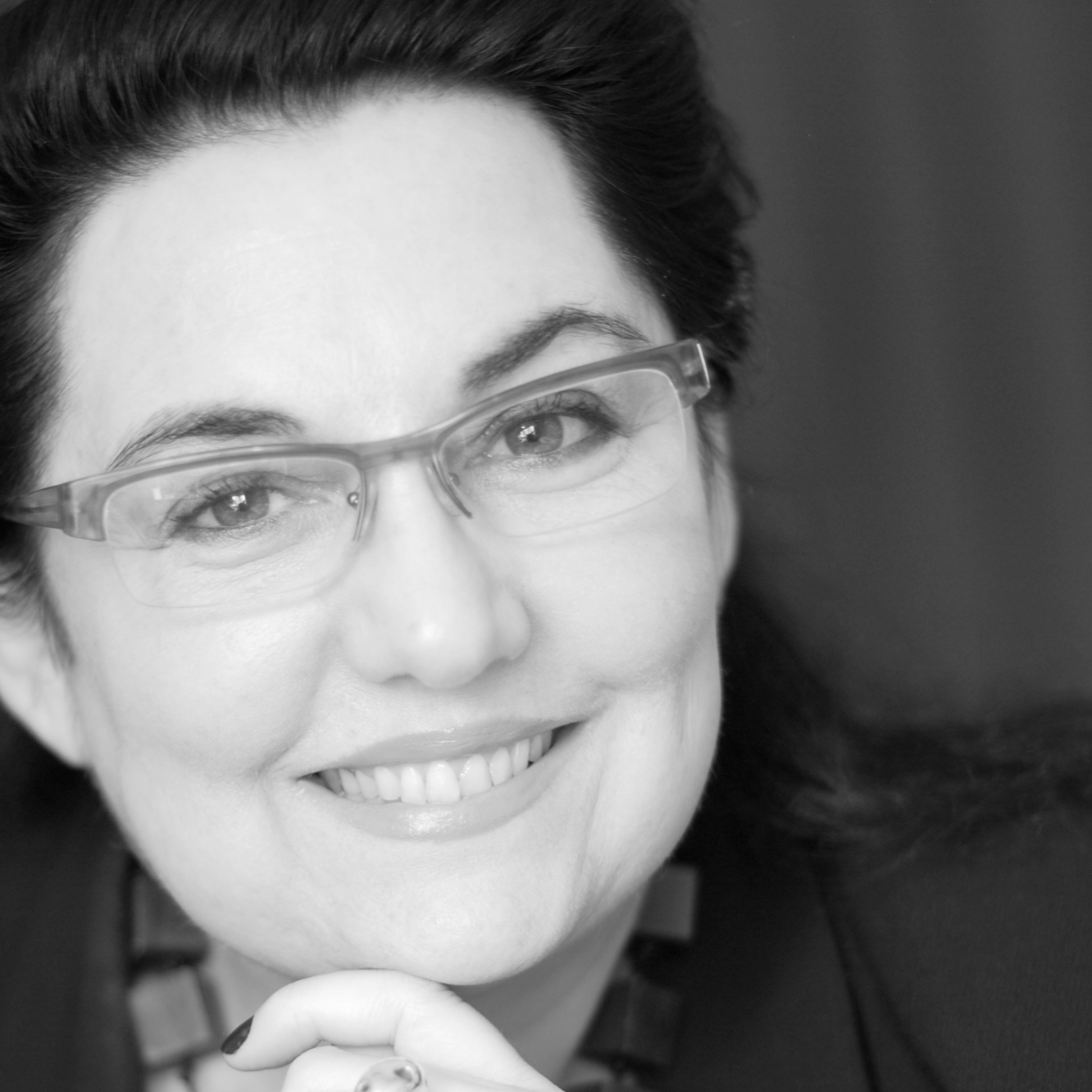 Rio-born Cynthia Garcia is a respected art historian, art critic and journalist fluent in five languages stationed in São Paulo. Cynthia is a recipient of the 2023 APCA (Paulista Association of Art Critics) award as a contributing editor of Newcity Brazil since its founding in 2015. Her daughter America Cavaliere works in the contemporary art market and her son Pedro Cavaliere, based in LA, is in the international DJ scene.
Contact: [email protected], www.cynthiagarcia.biz