In São Paulo's Museu Afro Brasil at Ibirapuera Park, the Christian-Jack Heymès collection of tribal culture is staged in the exhibition "Arte Nativa: África, América Latina, Ásia e Oceania." Curated and designed by Heymès, a respected specialist, dealer and collector of tribal art forms, the show displays seventy influential artifacts from his expeditions to Oceania (New Guinea), Latin America (Chavin and Moche civilizations of Peru), inland Asia (Nepal, Thailand and East India's Naga civilization), as well as pieces from the archipelago of Indonesia and the southeastern islands of Nias, Borneo, Sumatra, Sumba and Maluku. However, it is his countless visits to Africa that command, with objects from Mali, Ivory Coast, Nigeria, Congo, Togo, Burkina Faso, Gabon and Cameroon. Most of the artifacts were retrieved during the travels of this adventurous Parisian, bit by the tribal art bug when he was drafted in 1971, at age twenty-five, by the military service in French Polynesia. Later that year he moved to São Paulo, where he is always surrounded by a select group of gay friends from the cultural milieu and lives in a sophisticated penthouse with contemporary art, numerous books, good music and an enviable tribal art collection of three-hundred artifacts.
The exhibition also comes with his "Fetiches, Diary of a Tribal Art Collection," a long-awaited 260-page autobiographical hardcover, available only in Portuguese, with museological data on each artifact, and introductions penned by two intellectual artists and long-time friends, Museu Afro Brasil founder/director Emanoel Araujo, and French anthropologist Stéphane Rémy Malysse. The carefully designed diary, funded by the perfectionist monsieur himself, unveils his travels to these marginalized communities with photos from his personal archive. But most importantly, it reveals his experience, knowledge, curiosity and five-decade passion for tribal art through interesting explanations and amusing anecdotes free of artspeak, that reflect the author, a cultivated, contemporary-minded humanist of the twenty-first century. This meticulous three-year-long editorial project will be published in e-book format in the near future, hopefully with translations in French and English. The still photography of all 160 artifacts are also credited to the multitalented Heymés.
"(…) There is nothing diabolical in the masks, dances, ceremonies or rituals—they are harmonizing agents to strengthen the human being and free him from fear, trauma, anguish while dealing with fear of the unknown in a parallel world. (…) To fully appreciate tribal art we should lift our taboos, put aside our Western rationality and try to understand the craftsman's intention. In traditional Western art, the intention of the artist is a perfect representation of the body. In the universe of tribal art the craftsman's intention is to materialize an idea," he mentioned in his first interview in Newcity Brazil in 2016, where he explained the concept behind tribal art.
Why the title "Fetiches" for your book? 
Originally fétiche in French means a lucky object, an idol, talisman or amulet of a primitive society. The Portuguese colonizers introduced the word to set a clear difference between African idols and Christian figurines. For African ethnic religions, fetish objects are sacred instruments to solve the mysteries of life. In Africa most of the salesmen who deal with African crafts are Muslim. They feel free to sell the fetish pieces because they see no religious value in these pieces since Islam rejects polytheism and idolatry.
What was your very first tribal art piece?
In 1971, while I was in the compulsory French military service in Mahina, French Polynesia, my grandmother sent me a letter with money to the post office in Pape'ete. With it in hand I ran to a small antique shop to buy a thirty-one-centimeter wooden head I was in love with. It is from New Guinea's region of the Sepik River; it has human hair, facial features in clay and two cowrie shells for the eyes. During times of drought or war it acts as mediator with the spirits, which is the main function of masks in the tribal world. It is my very first object, very dear to me, it got me addicted to tribal art and is still in my collection.
Tell us why you began your travels.
After a year in Polynesia I moved to Brazil, which gave me the chance to get to know Peru, Bolivia, Ecuador and Colombia. To enlarge my collection and furnish my shop in São Paulo, until 2000 I travelled extensively through Asia and Africa, where I was fortunate to have access to tribes that had hardly any contact with Westerners.
How was your upbringing? Did it influence you to become an art collector?  
I always loved art! I was born in Paris, my mother had an art gallery in île St. Louis, Gallerie Anfora, specializing in School of Paris and early twentieth-century paintings. She had artist friends and took me to museums on Thursdays, the afternoon day-off in French schools. My father was the manager of a French multinational with offices abroad, one of them in Lima, Peru. There he grew fond of Pre-Colombian art and discovered his passion for anthropology and archaeology, and assembled quite a collection. I was fortunate to travel with him several times in his adventures in deep Peru and other countries, to places with no electricity, no tap water. That's how I was "bit" by the tribal art "bug."
When was your first visit to Africa?
I always dreamed about Africa but it was complicated to visit there in the 1980s; you had to hire a local team to take you inland because there were no gas stations or car repair shops anywhere to be found. In 1988, with an authorization from UNESCO, I visited the Tamberma tribe of Northern Togo, West Africa. To be welcomed, the UNESCO authority told me to take with me packets of salt because the Tamberma salt mines, like their gold mines, had run out. When we arrived a group of natives surrounded our truck, eager to know if we had brought salt with us. A queue of women was formed and I distributed the salt in equal portions so every one would get their fair share but the women kept looking at me displeased and when the line ended I still had some salt left. My Cartesian, Western mind did not rely on their inherently fair, community spirit, reason why I hand it out instead of giving it them to distribute it. That night I was honored to sleep in a castle—that is what they call their indigenous clay constructions. I was surprised to be given a room on a platform the size of a coffin! The reason is the small, tight space keeps you warm from the night cold. 
When was your next visit?  
Two years later I was in Cameroon to visit the Kirdi, a traditional community in the central region of the country. The village chief had thirty wives and kids by the dozen. Each wife lives in her own hut with her own children. Every evening before dinner the chief takes a walk to smell the dinner each wife prepared him. The wife who cooks the food with the best smell will not only feed him but also enjoy his presence in bed later on, so the chief is always very well fed. It is an interesting way this culture found to tackle jealousy. When a man has thirty wives to choose from it avoids conflicts between the women since the chief's choice, so he says, is based on smell not on beauty, sexiness or age, as we Westerners would imagine.
Tell us about another unusual backstory experience.
When I was in the Ivory Coast, I visited the Senufo nation. According to local custom, before entering their village one has to stop in the open and stand still in order to be noticed and welcomed. The Senufo love to celebrate, anything different in their daily lives is an excuse to party which they begin by arranging the stools to sit in a circle. We were then greeted by a band of musicians and a group of boy dancers all donned in dresses made of raffia fiber, concealed from head to toe. Their rhythm, acrobatics and joy were phenomenal! We all clapped our hands and when a mother identified their kid under the raffia costume they threw coins in their direction. After the presentation, the boys showed us they knew how to hip-hop. They had watched some video-clips in a bar nearby and instantly caught the moves. It was unforgettable! Pure joy!
There is a strong Yoruba cultural influence in Bahia state. What can you tell us about this ethnicity?  
The Yoruba are Nigeria's largest ethnic group, the first being the Hausa. As animists they attribute a soul to inanimate objects, natural phenomena, plants…Twin birth is high above the world-average among the Yoruba people. While the world-average is one in eighty births, among the Yoruba it is one in twenty-two births. They call twins ibeji. In Yoruba culture ibeji are believed to be magical beings but if one dies it means bad luck to the family. So to break the spell, the parents commission a wooden ibeji to represent the deceased twin. For several years the parents take care of the figure as if it were a real live twin: the ibeji sleeps with his sibling, is breast-fed, bathed, fed, etc., like a normal, living child.
What was an unforgettable experience in Africa?
The event involving a Mossi mask. The Mossi live in a region next to Mali but I had bought the mask in Dogon country in a small shop in Bandiagara. I was so in love with the mask but our guide said it would give us trouble at the border control. I told him I was aware that no Dogon mask could leave the Dogon region, but that particular one was different, it was not a Dogon mask, it was a Mossi mask. He replied the guards didn't know one from the other. I was furious, I had in my hands a rare four-feet high Mossi mask and I wasn't going to leave it there. Over my dead body…So, broken-heartedly I decided to break the long ears in twelve pieces to hide them in my pockets and distribute the remaining pieces to those in my group. But there was still the mask's head, what should I do? So I placed it on top of my head and carefully hid it under a tightly folded t-shirt-turned-turban to conceal my precious treasure and crossed my fingers it wouldn't fall off at the border check. I'm a six-foot-tall guy, so I looked quite impressive and was lucky to get away with it.  Back in São Paulo, I had it restored, now it rests in my living room. It is a stunning African fetish.
What does this Mossi mask represent? 
The head of a hare. In African folk tales the hare represents the trickster because this small, smart animal runs in zigzag fashion to mislead its predators and usually succeeds. African hunters view this ability as magical since they, themselves, also run on their own feet to flee dangerous animals. To incorporate this vital power for their well-being they ask the tribal craftsman to carve a hare mask.
In your personal collection of over 300 tribal art pieces do you have a preferred work?
The Mossi mask I just told you about. Although the piece has lost its original colors, the meter-high hare's ears have a most beautiful curve. I'm proud to say my Mossi mask is much more imposing and elegant than the one in the collection of the world's best tribal art museum, the Quai Branly – Jacques Chirac Museum in Paris.
So what is your opinion on the repatriation of artifacts?
Now that's a prickly subject.
Arte Nativa: África, América Latina, Ásia e Oceania – Coleção Christian-Jack Heymès
Through January 19, 2020
Museu AfroBrasil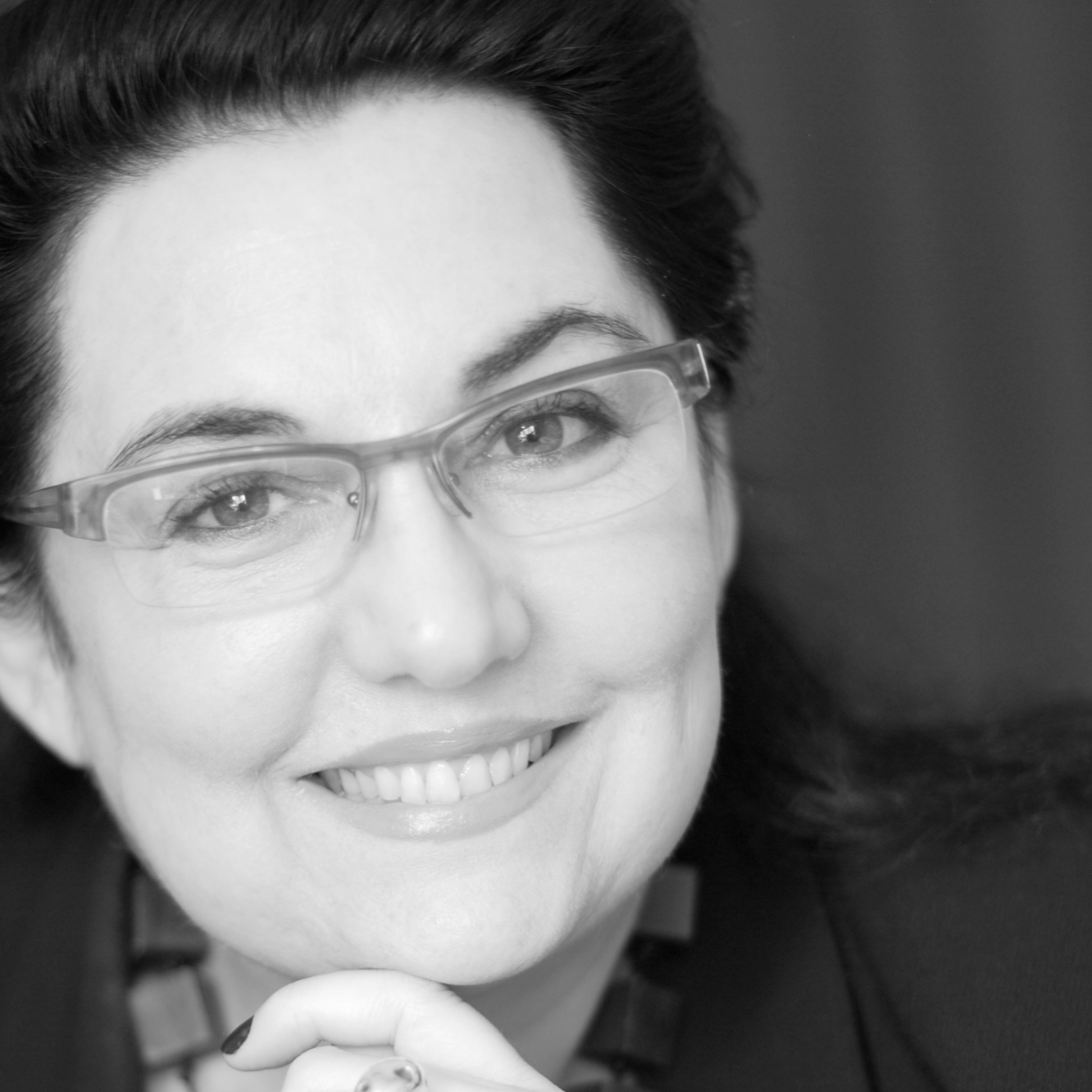 Rio-born Cynthia Garcia is a respected art historian, art critic and journalist fluent in five languages stationed in São Paulo. Cynthia is a recipient of the 2023 APCA (Paulista Association of Art Critics) award as a contributing editor of Newcity Brazil since its founding in 2015. Her daughter America Cavaliere works in the contemporary art market and her son Pedro Cavaliere, based in LA, is in the international DJ scene.
Contact: [email protected], www.cynthiagarcia.biz