Tuesday, December 17, 1974. Galeria Luisa Strina was founded on the mezzanine of a small building on a street corner in the heart of the São Paulo Jardins. Still occupied by GLS forty-five years later, which also added a larger space two blocks up the road in 2010, the longest-running contemporary art gallery in Brazil today opens the collective exhibition "I-D," a contracted title to commemorate the gallery's identity as the frontrunner of Latin American visual art.
Concentrated exclusively at the mezzanine, renamed Anexo Luisa Strina, the celebration is an ongoing chronological tripartite art marathon that kicked off in August 2019 and will end in April 2020. Divided in a sequence of three collective exhibitions, each displaying an illustrated historical panel of the gallery's rise, the show offers paintings, sculptures and small installations, now acknowledged as valuable period pieces, of most of Luisa Strina's artists, some of whom migrated to other galleries as the local art market expanded. These now sought-after signatures, that the gallerist boldly bet on, were obscure talents with perplexing concepts and complex narratives very few were able to catch in São Paulo's embryonic contemporary art market.
The first lap, Chão de Giz (Chalk Floor), from August 24 to November 23, focused on the gallery's early days through the mid-1990s. The title nods to "Cinza" (1984/1986) by Cildo Meireles, a major conceptual artist tied to GLS for four decades, whose work is currently the subject of a grand retrospective at SESC Pompeia. Other top artists on view were Antonio Dias, Caetano de Almeida, Carlos Fajardo, Dora Longo Bahia, Edgard de Souza, Fernanda Gomes, Ivens Machado, Jorge Guinle, Leonilson, Luiz Paulo Baravelli, Marina Saleme, Milton Machado, Mira Schendel, Nelson Felix, Nelson Leirner, Regina Silveira, Tunga, Waltercio Caldas, the Barcelona-born Muntadas and multimedia artist Wesley Duke Lee, Luisa's late unorthodox husband and initial mentor, who also doubled as designer of the gallery's logo and original project.
Today's "I-D" opening displays the group that made the gallery's portfolio from the 1990s to the mid-2000s, such as Marepe, Alexandre da Cunha, Marcius Galan, Caetano de Almeida, Marina Saleme and Fernanda Gomes, with her all-white minimalism presently staged in seven rooms of Pinacoteca Luz, the first large retrospective of the Rio-born artist. In 2004, GLS literally marked its footprint in the city of São Paulo with an iconic urban installation by Renata Lucas, another prominent artist from the gallery's long-time team. Lucas' ongoing work in the "Cruzamento" [Crossroad] series, a ten-by-ten-meter wooden panel, was placed over the asphalt pavement at the intersection of Padre João Manuel and Oscar Freire streets, the address of Anexo Luisa Strina, and captured in a photo essay shot from the gallery's penthouse during the twenty-four-hour urban interference. I still recall the slippery sensation crossing the street over those panels.
"I-D" also has Americans Peter Halley and Jenny Holzer, and Belgian Wim Delvoye, who has  exhibited at GLS, as well as Argentinean Jorge Macchi, Cuban
Carlos Garaicoa
and Chilean Alfredo Jaar, the gallery's first Latin American artists. They signal the third-wave challenge of the gallery's restless pioneering spirit now focused on Latin American contemporary art and emerging artists. The third installment of the forty-five-year bash is slated for March 7 to April 25, 2020.
In an unstable economy such as Brazil's no wonder her achievement is resented by local gallerists, respected by collectors, revered by artists and regarded by her international peers. Strina's first show abroad dates back to 1978, and from 2001 to 2012 she represented Latin America on the board of Art Basel Miami Beach and ranked number fifty-seven on ArtReview's 2017 list of the most influential people in the contemporary art. In our second interview with the founder of Galeria Luisa Strina, we celebrate her career up to now.
Luisa, what is your opinion on Cattelan's work, which shook up Art Basel Miami and swamped the media?
Cattelan's work in Basel Miami was genius. It exposed the hysteria around some events in the art world transformed in media phenomena, for example a modernist painting sold for millions and millions in an art auction. Cattelan plays brilliantly both with the art outsider as well as the art specialist, although I believe he never thought this work would generate such a bustle. My stand was nearby, so I was able to observe front row the homages and parodies it spawned during its brief run. On Sunday when it was finally taken down, the crowd would even photograph the label and the empty wall! While it was exhibited it was Black Friday chaos.
What are the main lessons of these forty-five years?
One thing I learned is that forward-thinking experimental contemporary works, where production is crucial for its achievement, must be met with financial support and be provided with a well-organized structure behind it. Another important point related to these works is, in general, they take a long time and a lot of effort to be assimilated by the public.
When you select an artist what do you take into account?
The quality and seriousness of the artist's work as well as the consistency of his or her trajectory.
What formed your critical view on art?
The school Escola Brasil (1970-1974) and all the artists from this circle of friends were vital in my decision to have the guts to open an art gallery. They supported me because they were all artists with a contemporary production with neither space nor visibility in the market. My critical view also owes a lot from my travels where I am always in touch with cutting-edge research developed by artists from all over the world.
Now tell us about your job as gallerist in regard to the artist's career.
My job not only involves selling the artworks but also the institutional insertion of the artists, which in the long run has greater significance than the commercial aspect. In my point of view, the visibility and international insertion of the artists I represent are vital aspects.
What is a rival gallery you most admire? 
New York's Marian Goodman has always been a gallery I admire and have as reference because of its quality, coherence, program and excellence.
As a gallerist, what is your best and your worst quality?
My best quality is also my worst: I'm a workaholic 24/7.
What books do you recommend every conceptual art lover should read? 
"Information: 50th Anniversary Edition" by curator Kynaston McShine, a 2019 re-edition of the catalog of MoMA's iconic exhibition. The other one I recommend is "Live In Your Head: When Attitudes Become Form (Works-Concepts-Processes-Situations-Information)," by curator Harald Szeemann, the catalog re-edition of the 1969 exhibition that took place in Kunsthalle Bern.
As an envied art professional, what is your advice for the new generation of gallerists?
Above all pursue quality in art.
Some say you are a tyrant. Are you that tough, Luisa?
If you are not tough, you don't achieve quality or excellence.
"I-D"
December 17, 2019, through February 15, 2020
Anexo Luisa Strina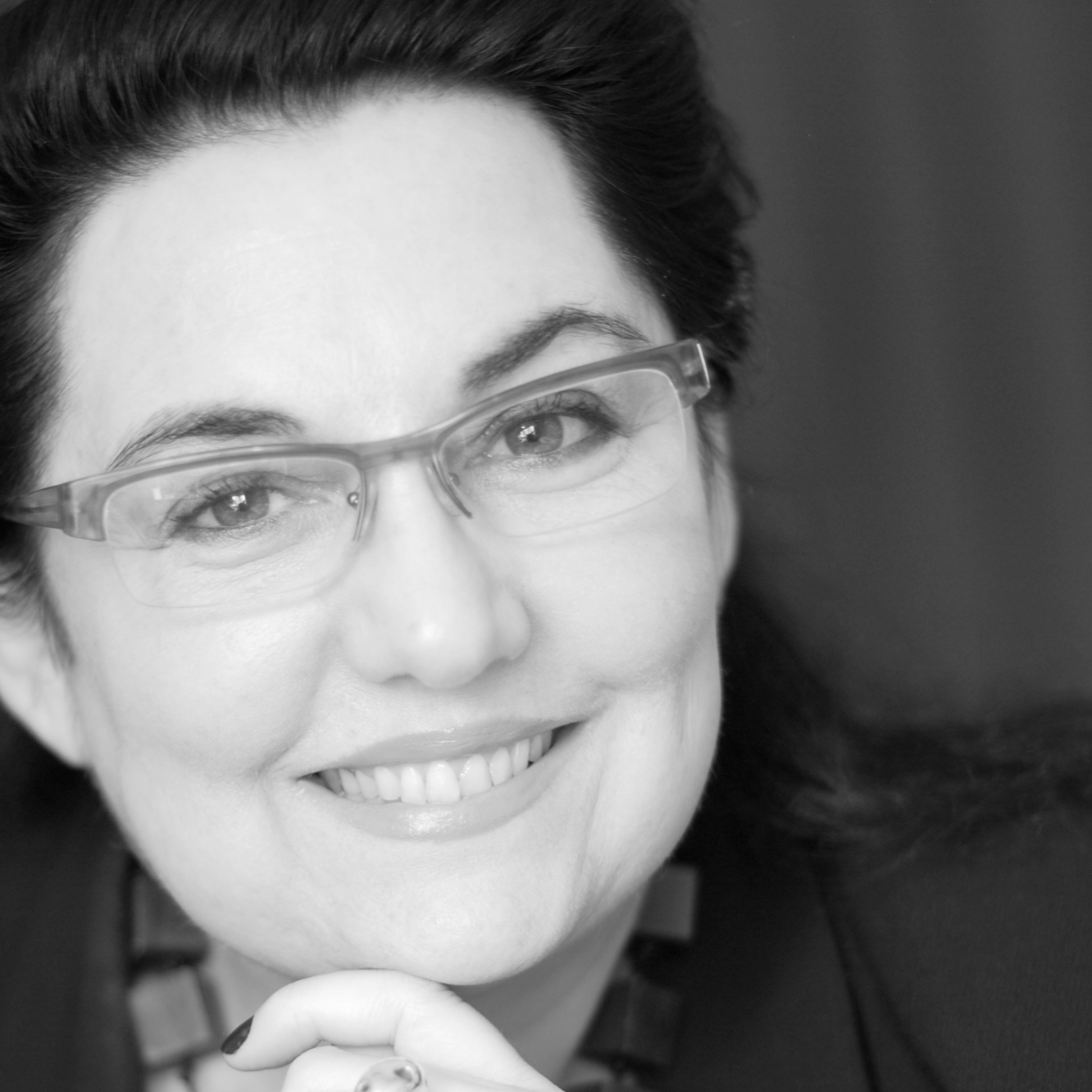 Rio-born Cynthia Garcia is a respected art historian, art critic and journalist fluent in five languages stationed in São Paulo. Cynthia is a recipient of the 2023 APCA (Paulista Association of Art Critics) award as a contributing editor of Newcity Brazil since its founding in 2015. Her daughter America Cavaliere works in the contemporary art market and her son Pedro Cavaliere, based in LA, is in the international DJ scene.
Contact: [email protected], www.cynthiagarcia.biz