With fifteen artists, among them Laura Vinci, Nuno Ramos and Argentinean kinetic master Julio le Parc, Carbono Galeria has on view the group exhibition "O que emana da água" (What Emanates from Water), carefully curated by Vanda Klabin. Founded in 2013 by partners Ana Serra and Renata Castro e Silva, the São Paulo-based enterprise boasts a portfolio of two-hundred Brazilian and international contemporary artists with a sole focus on limited art editions. Its shrewd name is an homage to the carbon paper (carbono in Portuguese) used between two sheets of paper to produce a copy long before the photo-copier. Inspired by Marcel Duchamp's ready-made, the concept of the limited edition dates to mid-1950s Paris, when creative artists like Tinguely and Argam used them as a tool to make art more widely available.
To spark the interest of collectors, Carbono organizes four to five group shows a year as well as isolated editions, such as Artur Lescher's Azimute (Azymuth), an aluminum and brass piece in an edition of fifteen, launched during this year's ArtRio, Rio de Janeiro's top art fair. In the present show housed in its headquarters, some thought-provoking works relate to water. Set in monumental neo-classical architecture, "Nimbus Royal West," by forty-one-year-old Berndnaut Smilde is a sculpture cloud of water vapor captured by the Dutch artist's camera during the short ten seconds of his ephemeral art. Another intriguing, seemingly simple piece, like all his works, is "Decanter," by Rio-born conceptual artist Waltercio Caldas. An expert of mental games that play with imagination versus reality, Caldas shrewdly teases the viewer's mind by mirroring the well-chosen word "Figura" (Figure) in a glass cylinder full one-third with water. Also captivating is Daniel Senise's untitled backlight color photo of a color transparency. During a Rio-São Paulo shuttle flight,Senise, whose oeuvre is devoted to the concept of memory, captured a background of clouds from the plane's window referring to the photo on the diapositive, also on the frame, that his father, a once professional pilot, had shot ages ago.
Newcity Brazil interviewed Renata Castro e Silva about the exhibition.
In 2013 you and Ana founded Carbono Galeria. Tell us about your guidelines.
Our foremost intention is to make high-quality contemporary art more widely available by offering strictly limited editions or multiples signed and produced by renowned visual artists. Since we also sell online both here in Brazil and abroad, our website provides full information on the works and the artists' bios. For each project we invite a curator to present the new editions. During the year, we organize collective shows and solo exhibitions, and also launch isolated editions. These events are usually made with the presence of the artist or artists, who are also invited to deliver talks to our clients.
What is the average number of multiples produced per edition?
The editions vary, but on average they run from ten to thirty multiples. The largest edition we ever commissioned had one-hundred multiples and was sold out. It was "Olho carnívoro" (Carnivorous Eye) by Rio-born Adriana Varejão, a twenty-by-sixteen-centimeter black-and-white digital photo of one eye of the artist taken when she was pregnant, in allusion to the Roman goddess of love and fertility. In 2013, the year celebrated Japanese-born Brazilian artist Tomie Ohtake commemorated her hundredth birthday, we produced an aluminum sculpture edition of fifty to honor her centennial and it sold out in days. Aged 101 years and only two months away from her death, Ohtake produced another edition of fifty aluminum sculptures of which only a few multiples remain.
What are other successful multiples commissioned by Carbono?
The work "Como imprimir sombras" (How to Print Shadows), a molded and engraved acrylic sheet in the shape of a book that conceptual artist Waltercio Caldas produced for our opening show sold out in less than three weeks. We have editions of twenty launched during SP-Arte and Art Rio, such as the ones created by artists Jorge Mayet, Shirley Paes Leme and Juan Fontanive, that sold out during the events. In 2017, at the solo exhibition we organized with painter Paulo Pasta, the artist produced fifteen variations of his engravings and it was a huge success. However, in 2018 we had by far our fastest-selling edition, "MAR É AMAR É A MARÉ AMAR" (a play with the Portuguese words love, amar, and sea, mar), a table sculpture by São Paulo-born Sandra Cinto that sold out in less than 24 hours!
Now let us go back to the gallery's foundation. Who were the artists invited to create limited edition multiples for the first events?
Our opening exhibition had a group of twenty Brazilian artists such as Angelo Venosa, Waltercio Caldas, José Damasceno, Artur Lescher and Regina Silveira, under the curatorship of Ligia Canongia. Most of the works were first editions produced exclusively for Carbono. Following that we had the show "Gringos" (Portuguese-Brazilian slang for foreigners) curated by Nessia Pope with editions by Jeff Koons, Jenny Holzer, Tracey Emin and William Kentridge. Our aim has always been to work with editions of Brazilian and international artists as well as to create partnerships with international art editors.
Tell us about these partnerships. 
We have regular partnership with the main Brazilian galleries. With the international galleries the contact usually happens through the artist but we have made partnerships with New York's Galerie Lelong, Mor Charpentier from Paris and London's Ronchini Gallery.
Are the editions sold only by Carbono or can they also be sold by the galleries that represent the artists?       
Carbono usually is in charge of selling. Our quality control is quite strict, all the multiples are signed and numbered, and we keep a file on each edition. For all this it is important we be in charge of sales.
Does the gallery keep a multiple of each edition for its collection?
Most of the time we do.
For the present exhibition you invited Rio-born Vanda Klabin to curate. Who are some of the other renowned curators invited by your gallery?
We have worked with several curators like Ligia Canongia, mentioned before, Agnaldo Farias, Paulo Miyada, Maria Montero and Alexia Tala from Chile among others.
Photography is an art that lives off of its editions. What do you do at Carbono not to be transformed into a photo gallery?
We are careful not to focus too much in photographic works. We have more editions of sculptures and prints than photos. There are other very reputable galleries in the market specialized in photography.
Are the multiples produced by you with a close supervision by the artists? Are the pieces produced in São Paulo even when the artist lives elsewhere? How does this work?
It all depends, some editions are produced by the artists themselves but most of the time Carbono is in charge of the whole production under supervision of the artist, of course.
How about the editions of multiples of deceased artists in your portfolio, like big names Antonio Dias, Cruz-Diez, Tomie Ohtake, Willys de Castro and Servulo Esmeraldo?
We have yet to reproduce editions of deceased artists but if if we do it will only happen through the supervision and authorization of the artist's estate. However we have some multiples by Willys de Castro reedited by the IAC (Instituto de Arte Contemporânea) that we sell with all the proceeds forwarded to the Institute, a non-profit organization.
Tell us about the market response to your line of business during these almost six years?
Since our opening, the market response has been better than we could foresee. The gallerists were very supportive of the project allowing us to work with the artists they represent. The artists also embraced the project and were very keen to understand this line of business, including collectors. Everyone accepted the idea as a means to broaden the art market. 
How about your clients?
Our clientele goes from one end of the spectrum to the other, from newcomers in the arts to established art collectors, architects and decorators. Many customers also come to us looking for a special gift—who doesn't like to be given a work of art? Lately we have been posting more and more wedding-gift lists. Businesses that value art look us up, for example, we were recently approached by Tishman-Speyer to create a special project involving the curatorship of works of art and the development of a special edition for the high-end residential building Alameda Jardins. We are also involved with non-profit organizations, this year we developed the multiple "PIVO," a non-profit artists' edition, as well as limited editions for the NGO "Américas Amigas" and the Reciclar Foundation.
After the present exhibition what is Carbono's next project?
Before Christmas we shall launch our first "Edição de Colecionador" (Collector's Edition), where a collector is invited to curate a limited edition by a single artist. For the launch we invited two art collectors, Maguy Etlin and Georgiana Rothier. In 2020, we plan to participate in an international art fair, but we haven't decided which one best suits our profile. As for the rest it's still top secret!
"O que emana da água" (What Emanates from Water)
Through December 20, 2019
Curated by Vanda Klabin
Carbono Galeria, São Paulo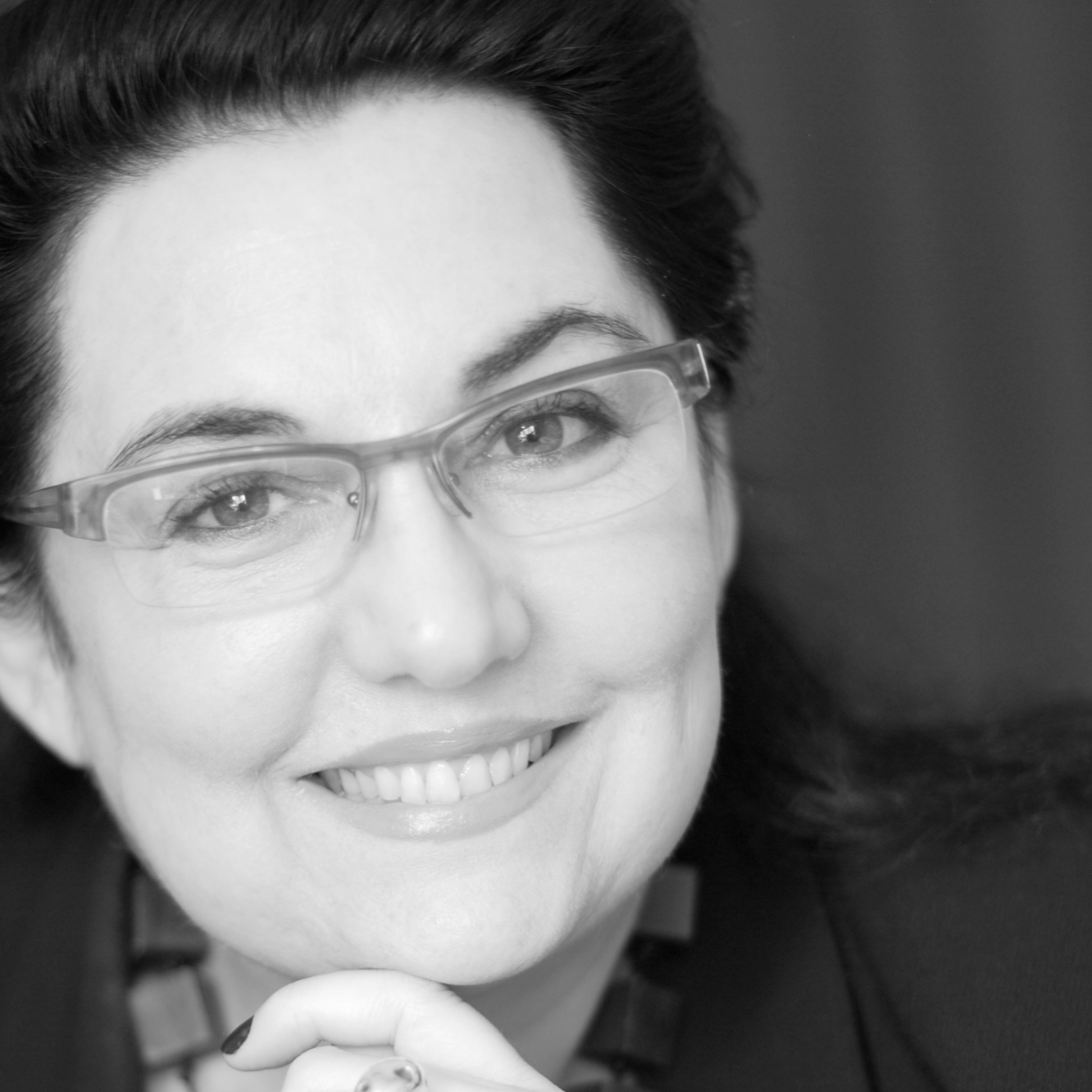 Rio-born Cynthia Garcia is a respected art historian, art critic and journalist fluent in five languages stationed in São Paulo. Cynthia is a recipient of the 2023 APCA (Paulista Association of Art Critics) award as a contributing editor of Newcity Brazil since its founding in 2015. Her daughter America Cavaliere works in the contemporary art market and her son Pedro Cavaliere, based in LA, is in the international DJ scene.
Contact: [email protected], www.cynthiagarcia.biz