Although the ancient art of basket-weaving is one of the most widespread crafts in the history of civilization, it is rarely manifested in the realm of contemporary art. It is precisely this distinctive segment that has interested thirty-eight-year-old English artist Dan Coopey since 2015. Coopey's sculptural pieces are in the solo exhibition, "Sunday," at Vilma Eid's Galeria Estação, headquartered in one of the first green buildings of São Paulo's art world.
Coopey, who studied art but is a self-taught weaver, interlaces a contemporary twist on the timeless technique. His sculptural experiments, in enclosed organically flowing shapes and vertically malleable forms, hang from the ceiling, woven in natural materials such as rattan and banana fiber, as well as man-made plastic and synthetic rope. Even though the artist studies ancient basketry, he braids the ancestral knowhow with a contemporary narrative resulting into abstract, organic shapes that avoid any explicit reference to the traditional craft.
The exhibition also displays two more sets expertly "woven," or fitted together, but this time appropriated from popular cheap promotional items seldom explored in art. Acquired in bundles at secondhand stores in Rio and São Paulo, pencils produced in 1930s and 1940s Brazil are aptly placed together creating vertical mats hung to the wall. The slender wooden tubes are tied together in a play with the surface colors and patterns of the traditional graphite writing tool that enhance the catchy advertising printed on their round, smooth surface, where the attentive eye finds words like "Amor" (love). The  third series transforms the function of another common tool, the matchbook, to which Coopey shrewdly lends his mastery. Exploring the logos and chromatic schemes designed for the minute, square match-cover surface, the artist-created matchbook wheels tightly fit together, while also exposing the colorful comb-like arrangement of the matches at the striking pieces.
Originally from Stroud in Gloucestershire, England, Coopey has shown in São Paulo before at "Interiors," Pivô (2017) and participated in the collective exhibition named (o) at Galeria Leme the following year. In 2017 he was invited to participate in the group exhibition "Neither," at Mendes Wood DM, in Brussels. Solo exhibitions include "Dry," Kubikgallery, at Porto (2017), and in London: "lalahalaha," Belmacz Gallery (2015); Laura UpsideDown, Institute of Jamais Vu (2012); "Position 1," Agency Gallery (2010); and "Doodad," Hayward Gallery (2009). In 2011, the artist was commissioned to produce an itinerant installation for the Up Projects and Arts Council England. Among recent group shows are "Mingei Now," Stokton Gallery, Kyoto (2018); "Amaranthine," Kupfer, London (2018); "In the Peaceful Dome," The Bluecoat, Liverpool (2017); "A Merman I Should Turn To Be," Bartlett Gallery, London (2014); "Fourth Drawer Down," Nottingham Contemporary (2014); and "The World is Almost 6000 Years Old," The Collection, Lincolnshire (2013).
How did you end up weaving your artistic path in the ancestral art of basketry? Are you self-taught?
Yes, I am a self-taught weaver though I studied fine art in London. My work often stems from an interest in histories so ancient that most of what is known about these age-old crafts is largely speculation. There is one theory in particular that inspired me to start weaving myself which is that at some point in ancient history, at a time when people packed baskets with earth in order to carry liquids, a fire happened by accident causing the basket to perish, and what remained was the first fired ceramic vessel. This theory interests me because one would imagine that at this point the basket would be rendered outmoded, and fired ceramics would take over given that they are super practical. But of course basketry continued to be practiced across the globe by almost all cultures, and its pan-cultural nature is also of interest. Despite its ubiquity there are very few ancient examples of basketry still in existence, due to the perishable nature of the materials employed; indeed most of what we know about ancient basketry is through fossilization, imprints found in clay. Many examples of ancient ceramics in fact have patterns even engraved or painted on them that imitate basket weaves. It has been suggested that basketry was considered to be more sophisticated than the earliest lumpen examples of ceramics, hence the imitation.
Although you work with an ancient craft there is an interesting freshness in your sculptural interpretation. Can you comment on how this new sculptural spirit in basket-weaving is intertwined into your works?
I don't attribute values to my objects, at least not spiritually or even practically like many indigenous cultures do. My objects are always non-functional. But I am interested in the values and narratives projected onto my works. Of course the context in which my objects are displayed affect how the objects are perceived intellectually in a very different way.
Tell us about the discourse you weave in your practice.
My objects have their own discourse. The forms that evolve through my practice are mostly down to two factors. One being that when I started I was using rattan, a material that is supposed to be used to create small objects, so in order to make larger sculptures it is necessary to create curves and undulations to engineer strength into the form. But of course I also love that visually they have a relationship to ceramics thrown on a wheel, which links back to the story that first inspired me. The other factor is that I try not to appropriate, or imitate baskets of other cultures—it was the pan-cultural nature of the craft that interested me when I first started experimenting with it when I lived in London—so my forms have no particular point of reference, hence their often alien appearance.
Has being in Brazil affected your work?
Being in Brazil has of course influenced my work. You will see in this show I have employed many different materials found in the stores in downtown São Paulo, including sisal, banana fibre and plastics. Each fibre has different properties that dictate what is possible to create formally. Each object's form is very influenced by the nature of the material employed. I do, of course, look at indigenous basketry but it does not directly influence the forms I create. There is aIso a very strong tradition of basketry in the UK, particularly in the Gloucestershire countryside where I was born, and I admire this work equally. I think the connection that is often made between my objects and indigenous artifacts here in Brazil is because it is the foremost point of contact people have with weaving. Because indigenous basketry is commonplace in both homes and public spaces within the city, it is a first point of reference for many.
How long have you lived in São Paulo? Have you exhibited in Brazil before?
I have been living mostly in São Paulo for the past three years. I was invited for a residency at Pivô in 2016 and then invited back to exhibit there the following year. Since then I have taken part in several group presentations here. I fell in love with the city and am constantly inspired so I have no real desire to return to London just yet.
Are you concerned with the different coloring the natural material will get with time?
I'm very interested in the passage of time in my work and how with time the materials will age and discolor, in most cases I imagine they will become more beautiful. I enjoy that the materials I use will display their own history and the passage of time. Perhaps in a hundred years—assuming I don't make the history books!—people will wonder from which culture, and for what purpose, these strange objects derived.
In this exhibition you also created works with pencil using its surface with brand/marketing inscriptions to deliver your own messages. Is it the first time you use the pencil as a medium?
I spend a lot of my time at antique fairs—these places have always inspired me. I kept finding old pencils emblazoned with adverts for all kinds of businesses across Brazil and began to question why on this country it was so common to use pencils as a marketing tool. I discovered that Brazil has the world's largest graphite mine, so was producing pencils and exporting them globally. Between 1920 and 1960 it was a huge industry that partially financed the building of the large cities across Brazil. So of course these were very cheap items to give away as free adverts. During the same time I discovered a thread made of rubber that I had never seen in Europe. And of course rubber production in Brazil was also a large industry during the same period. I use this thread to tie the pencils together.
 Are the messages on the pencils political?
Of course the production of such materials contributed to the destruction of a large quantity of the rainforest at this time, and I think for this reason perhaps the works contain two conflicting nostalgias, one for a booming industrialized Brazil, and one for a Brazil that is disappearing.
How about the works made out of matchbooks?
The matchbooks share a very similar history—matchbook factories could be found all across Brazil in this time, and the objects have also been deployed as adverts.
Is there a contemporary art movement in basketry? Is it a solidified trend in contemporary art?
I really don't know of a contemporary movement in basketry, at least within the context of art. For me it's history is what drives my inspiration rather than the contemporary, but for certain I have noticed very recently a trend across the globe for exhibitions looking back and re-evaluating textile works in general where ancient textiles are often included.
Do you find contemporary art is looking more and more to the locally sourced and to its own ecological footprint?
Beyond a new interest in ceramics, this is not something I am aware of, but I do tend to live in my bubble of antique markets and material stores in the Luz neighborhood as opposed to contemporary art galleries. For me this is where the most interesting narratives present themselves currently, here on the streets of São Paulo.
Dan Coopey: Sunday  
Through December 14, 2019
Curated by Raphael Fonseca
Galeria Estação, São Paulo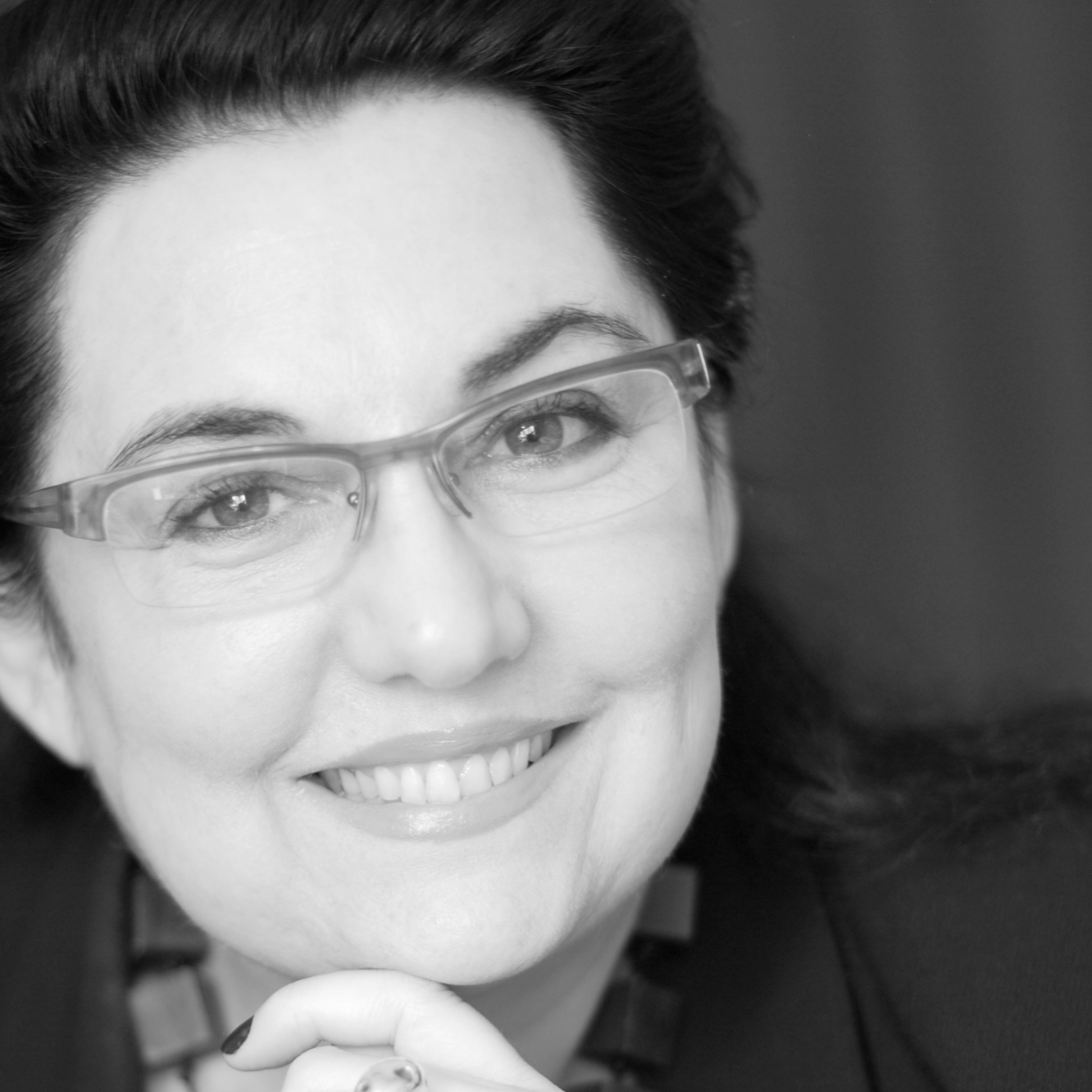 Rio-born Cynthia Garcia is a respected art historian, art critic and journalist fluent in five languages stationed in São Paulo. Cynthia is a recipient of the 2023 APCA (Paulista Association of Art Critics) award as a contributing editor of Newcity Brazil since its founding in 2015. Her daughter America Cavaliere works in the contemporary art market and her son Pedro Cavaliere, based in LA, is in the international DJ scene.
Contact: [email protected], www.cynthiagarcia.biz