Perfection as a result of imperfection is the contrasting Zen guideline that renders form, tension and void in the asymmetrical artwork of self-taught Japanese-born Brazilian ceramic artist Kimi Nii, the country's preeminent minimalist clay artist. Nii's quiet simplicity bestows her pieces with tactile and visual qualities of subtle beauty, atmosphere and character. This amalgam of attributes is embedded in the installation "Hakuuzan," displayed in the exhibition "Kimi Nii: Montanha das nuvens brancas (白雲山 – Hakuuzan)," or The Mountain of White Clouds, on view at Galeria Kogan Amaro in the Jardins neighborhood.
Hakuuzan demonstrates Nii's drive and willingness to experiment. The show combines three works in one-hundred-and-twenty separate pieces, all of them based on the conical form, a self-imposed challenge, with each piece shaped differently by the artist's knowing hands. "Montanha" (Mountain), produced in 2018/19, is a set of two parallel lines firmly placed on the ground, totaling forty-three bell-shaped pieces in variable heights, from five to thirty-four centimeters, alluding to a long mountain range that may well symbolize the ups and down of life and the many barriers we have to overcome to survive. In contrast, "Nuvens" (Clouds) takes us to our inner sky. Produced in the same period and hovering above our heads, it is an impressive set of seventy-three pieces attached to the ceiling that conveys lightness and airiness notwithstanding the weight of a heavy material such as clay. The threefold installation is completed with plants, an ongoing series called "Fauna," represented here by two hibiscus, made of two pieces each. The association of layered meanings in the ceramic artist's oeuvre brings to light the Buddhist philosophy in which Nii was nurtured since the day she was born in Hiroshima, two years after the city's atomic bombing.
 Seventy-two-year-old Nii has participated in several solo and collective exhibitions in Brazil and Japan. Some of her exhibitions abroad have been at Lewarne Galeries, Vancouver (1997); Spazio Armani, "Global Edit," Milan (2005); Rotterdam Festival, Kleurbrazil (2009); and "Destination Brazil," MoMA, NYC (2009).
In "Hakuuzan," your inaugural solo exhibition at Galeria Kogan Amaro, your inspiration comes from opposites.
In my works the images come forth spontaneously, my mind does not wonder about reasoning things. The images happen naturally when I look at the finished work. Most of the times, they are related to the moment I'm going through and are always very Zen, like dualities that complete a cycle such as the beginning and the end, life and death. I see clouds as magical elements, so this time, I brought to the exhibition the opposites: the earth and the sky.
When did you start working in clay? Did you dream about one day becoming a ceramic artist?
Since I was a kid, I've enjoyed drawing. My father was always bringing art books into our home and he encouraged us, his three kids, to draw and paint. I was very good at art in school in Japan. In São Paulo, I studied industrial drawing and visual communication design in college. Pottery came about when I decided it was time to have a hobby but I was hooked the very minute I touched the soft clay texture.
Your ceramic work is baked in a high-temperature kiln. What does high fire render to a clay piece?
Firing in high temperature such as 2372 degrees Fahrenheit (1300 degrees Celsius) gives the clay artwork a mature hardness because the permanent physical and chemical changes provide the piece with a hard and impervious texture, and a characteristic acute sound. These features are highly appreciated by ceramics experts.
Tell us about the clay you use.
Nowadays I work with a mixture of clays specially prepared by a geologist. It is a combination of different clays.
You've lived in Brazil since you were nine. Your work is based on Japanese traditions but it seems the exuberant tropical Brazilian nature influences your art, no?
My work owes a lot to Brazil's generous nature. The perfection borne out from imperfection is achieved with strict technical discipline in order to achieve the result I wish for.
Did being born in Hiroshima two years after the atomic bombings have any impact in your clay art?
Not consciously, no. I feel very grateful to be able to live from a work I love so much and to be able to share it with those who work with me, who appreciate and are in tune with the same frame of mind.
Do you visit Japan often?  
It has been eleven years since I went there. Before I used to visit Japan regularly for exhibitions. My last trip was during the centenary of the Japanese immigration in 2008 when I was invited for a solo exhibition at the Brazilian embassy in Tokyo. It was a very nice occasion with many guests and I was invited to the emperor's reception, something very special.
What are the main lessons you took from Japanese ceramic?
I learned the synthesis of zen and wabi-sabi, the beauty of imperfection. I appreciate a perfect finishing but I like asymmetrical forms that are not obvious. It reflects the Japanese soul inside me.
Who are the Japanese ceramic masters you admire?  
When I began in pottery, I got in contact with the work of the old master Kawai Kanjiro from Kyoto, born in the late-nineteenth century. In an exhibition in Kyoto, I had the chance to get to know the work of another master, Suzuki Osamu. He was the first ceramic artist to close the mouth of pottery thus placing it in a level above utilitarian ware as ceramic art.
Who are the Brazilian artists you admire? 
So many! Hércules Barsotti, Amilcar de Castro, Sérvulo Esmeraldo, Lygia Pape, Sérgio Camargo, Hélio Oiticica, Lygia Clark and Tomie Ohtake to mention a few.
What did you learn from your friend, deceased grand dame of painting and sculpture, Japanese-Brazilian Tomie Ohtake?
With Tomie I learned that even being a late starter in the arts—she began in her forties—you should never put your dream aside. Like me, she enjoyed form and tension, and I also look for the void.
Who are ceramic artists you look up to?
I have always been someone who searches for what is inside me and looks at things around me, for example, my garden. There are very few exhibitions in Brazil with foreign ceramic artists so I'm not in contact with what is going on in other places.
To what do you attribute the growing interest in pottery and ceramic art in the past few years?
I see it as the urge to get in closer contact with nature, to distance oneself from the chaotic urban environment that is drawing more and more people to ceramic art. The manual arts have an introspective power. I believe this "magic" feeling has drawn more and more people to work with their own hands.
As a recognized master in ceramic art what do you have to say to the new generation of ceramic artists?
Nowadays there is so much information on the internet for those interested in ceramic art and pottery. When I began, I started from scratch. I had to research myself on the different clays, kilns and ceramic glazes. Many of my teachers came from abroad and later became close friends. Like any self-taught artist I was subjected to the trial-and-error method. For the new generation of ceramic artists my advice is to take advantage of the information and trail your own path.
Kimi Nii: Montanha das nuvens brancas (白雲山 – Hakuuzan) / The Mountain of White Clouds
Through November 23, 2019
Curated by Ricardo Resende
Galeria Kogan Amaro, São Paulo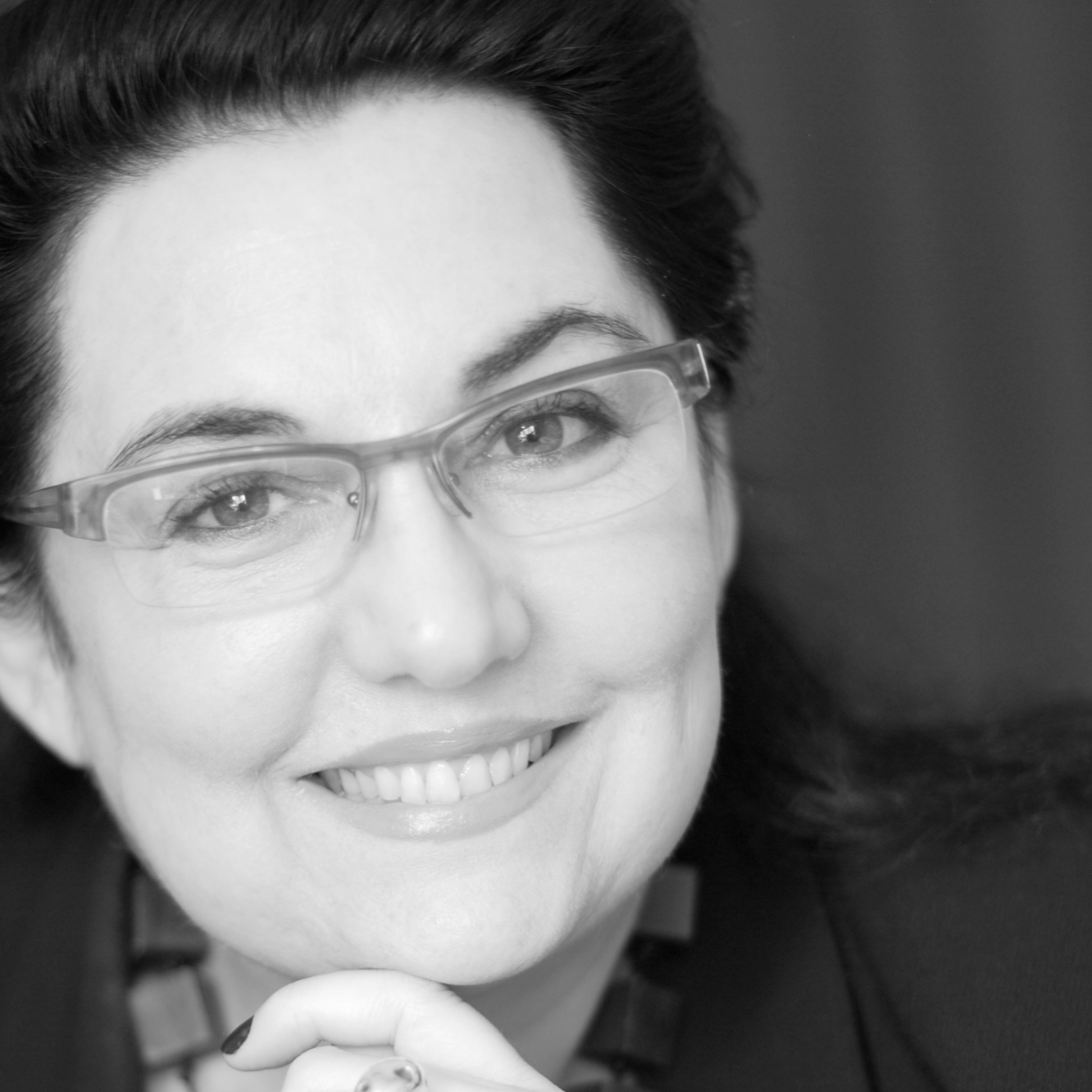 Rio-born Cynthia Garcia is a respected art historian, art critic and journalist fluent in five languages stationed in São Paulo. Cynthia is a recipient of the 2023 APCA (Paulista Association of Art Critics) award as a contributing editor of Newcity Brazil since its founding in 2015. Her daughter America Cavaliere works in the contemporary art market and her son Pedro Cavaliere, based in LA, is in the international DJ scene.
Contact: [email protected], www.cynthiagarcia.biz