It has been nearly two decades since Cildo Meireles staged a comprehensive exhibition in Brazil. To make up for lost time, our most internationally celebrated living conceptual artist now has on view 150 artworks, among them some of his iconic installations, at "Entrevendo" (Glimpsing), a survey of his thought-provoking oeuvre occupying three venues at SESC Pompeia through February 2020.
Curators Júlia Rebouças and Diego Matos focused on works never before displayed by Meireles in Brazil and works not exhibited here in a long time. Most everything on view was thought about, conceived and/or produced in the 1970s or even much later, when the artist found the means and time to execute the projects. Remarkably, the artworks have not aged, in principal or esthetics, because Meireles is very clever at meshing concepts with an economy of means and is able to impart his oeuvre with a strong nexus and cohesive narrative, even when subjects differ and are densely layered. The universal appeal of "Entrevendo" (Glimpsing) makes for an inspirational, vigorous retrospective—although artist and curators prefer anthology—that relates to young and old, and comes with a well-designed bilingual Portuguese/English catalogue. To President Bolsonaro, it is a slap in the face.
No doubt a herculean choice to feast in such a provocative bulk of work fueled, among other ideas, by the scale of common things. As a parody to the U.S. penny, Meireles' "Zero Cent" (1978-1984/2013) coin is about the circulation of ideas in ubiquitous vehicles such as money. The series originated in the early 1970s with the ironic bills of "Zero Cruzeiro" (1974-1978), Brazil's currency at the time, and the "Zero Dollar" (1978-1984/2013), to become one of his most recognizable ongoing works. On the opposite end of the scale, the majestically somber installation "Mission/ Missions" (How to Build Cathedrals, 1987-2019) encloses 600,000 coins over a circular platform with 2,000 bones hanging above, while a delicate central pillar unites bones and coins. It is built up with 800 communion wafers, one over the other, reaching out to the "heavens." The glittering artwork with a fetid smell of death denounces the Jesuit missions' intent of trading cultures: the indigenous people's cannibalism for the body of Christ in the form of the sacramental host, the Church's symbolic flesh-eating ritual. Another impressive installation is "Amerikkka" (1991-2013). With the Klan's triple K it is hard not to feel a shiver of disquiet. With 70,000 bullets hovering over a carpet of 20,000 wooden white-shelled eggs to be walked on, it fires at the U.S. government's effort to whiten its population and at the non-stop massacre of people of color in the Americas.
Meireles, whose parents worked as indianists in deep Brazil, has carved out his space in art's vast contemporary empire. This pioneer in installation art in Latin America, who spent a year in New York in the early 1970s where he befriended Helio Oiticica, has works at major museums and institutions including Centre Pompidou, Paris; Kiasma Museum of Contemporary Art, Finland; Los Angeles County Museum of Art; Museo d'Art Contemporani de Barcelona; MoMA, NY; Stedelijk Museum voor Actuele Kunst, Belgium; Tate Modern, London; Art Institute of Chicago; and Inhotim Centro de Arte Contemporânea, Brazil. He has participated in the biennales of Venice, 1976; Paris, 1977; São Paulo, 1981, 1989 and 2010; Sydney, 1992; Istanbul, 2003; Liverpool, 2004; Medellín, 2007; and Mercosul, 1997 and 2007; as well as at the Documenta, Kassel, 1992 and 2002.
An outstanding moment in his prolific fifty-four-year career happened in 2008 when he received the Velázquez de Artes Award by the Spanish Cultural Ministry followed by the first extensive presentation of his work in the UK at Tate Modern. The artist's recent solo exhibitions have been at Itaú Cultural, São Paulo (2010); Centro de Arte Reina Sofía, Madrid (2013); Museu de Arte Contemporânea de Serralves, Porto (2014); Hangar Bicocca, Milano (2014); Kunsthal 44 Møen, Denmark (2014); and Galerie Lelong, New York (2015). Since 1983, São Paulo's Galeria Luisa Strina has represented Meireles, where he has had nine solos, the last in 2014. In 2020, part of "Entrevendo" (Glimpsing) will travel to Museo de Arte Miguel Urrutia, in Bogotá, Colombia.
The Art Institute of Chicago collection has Cildo Meireles' iconic three Coke 290 ml bottles of the series "Insertions into Ideological Circuits: Coca-Cola" (1970). This ongoing work reinserts the empty Coke bottles back in the market with short statements understood in most languages printed on clear vinyl-transfer on the surface of the glass bottle. The 1970 version challenged Brazil's military dictatorship (1964-1985) with subversive phrases like "Yankees Go Home." The Coke bottle series exemplifies another disruptive idea he cherishes, the interactive concepts of mode and medium while abolishing authorship and circulating a new message. First and foremost, his art is about staunch ideas that create a dialogue with the viewer.
Seventy-year-old Meireles is a lean, soft-spoken guy with a native Rio Carioca accent and a jovial swing. He gets high on small talk about his soccer team of choice, Fluminense, with his close friends and collaborators, like engraver Bosco Renaud, responsible for the mint-quality intaglio and the watermarks of the Zero Dollar and Zero Real paper money series. Meireles is an old-style Carioca. He enjoys strolling the old quarters of his beloved native town, digs jamming with his sons' band and dozing off on a hammock under the watchful eye of his Belgian wife, Catherine.
Time, resistance, situation, memory, measure, space, language, emotions, especially fear and, of course, politics are some more ideas insinuated in his work. All this because back in 1966, a twenty-year-old, long-haired Cildo dreamt he munched on a white cotton-wad-filled sandwich. When he woke up, his tongue all dried out, impelled the restless young man to create a singular slice of reality: "Um sanduíche muito branco" (A Very White Sandwich). From this initial work on he was propelled into numerous experiences, big and small, ranging from a rock to a ruler, a tower to a tunnel, from flowers to feces, to sound and smell. Cildo Meireles pushes forward the ideological DNA of Lygia Clark (1920-1988), and of his close friends Helio Oiticica (1937-1980) and Tunga (1952-2016), the celebrated motley crew of Brazilian conceptual art.
Cildo, how do you define what you do.
Well, I'm supposedly an artist. Mainly what interests me is the relationship between the work of art and the viewer. I like the notion of circulation, to give voice to individuals and to use fear as material for my works, among other things. Art is useless but it is a necessity.
You have produced so many works in your fifty-plus years in art. If you were to choose one, which of your works best defines your art? 
I think I would point out "Malhas da Liberdade" (Meshes of Freedom, 1972-2008). It is a very rational unit structure that looks crazy, but it is a waterfall of bifurcations because it somewhat shows how my mind operates: always shifting from one thing to another, bifurcating. The first version began as a doodle. I happened to see a fisherman weaving his fishnet and asked him to do a net following the procedure I had drafted. When I did the show at London's Tate Modern I decided to do the fourth version of the work in plastic units so people of all ages could help build the meshes. The idea is that people could join to build a large version of this interactive open structure. Another version of it is here at the SESC show for all to help build.
Another constant in your oeuvre is the search for the enlargement of the senses.
I believe art should also be experienced by those without eyes to see. It's not that eyes aren't important, sure they are. But at the same time I think we should use the other senses in order to reach a better understanding of things.
One of your crucial installations related to the concept you call memory is "Missão, Missões (Como construir catedrais)" (Mission, Missions, How to Build Cathedrals, 1987/2019), now in its third version at the SESC exhibition. 
The idea was to build a sort of a very simple and direct mathematical equation connecting three elements: material power, spiritual power and tragedy. Throughout history, the inevitable conjunction of this powerful equation has always ended in tragedy. The work consists of 600,000 coins now, in this final version, scattered on a round base on the floor—the previous renditions were on a square base. Hanging from the ceiling are 2,000 oxen bones. At the center runs a column with 800 communion wafers linking the floor, which alludes to the earth, and the ceiling, symbolizing heaven. It is part of a series linked to colonial exploitation with the missionaries catechizing of the indigenous peoples as part of the colonial machine.
In the mid-1960s you were in your twenties, living in Rio, and witnessed events perpetrated by the military regime. What made you produce political art?
Firstly I'd like to say that I'm not very keen in pamphleteering art. Political art constitutes just a small part of my work. However, in the sixties I witnessed several events involving the political police of the regime that made my mind spin. In 1970, I had the idea to do "Totem-Monumento ao Preso Político" (Totem-Monument to the Political Prisoner). It was an action where I tied ten live chickens to a pole and burned them alive in front of an audience to evidence a ritual of cruelty. It was considered a radical work and a brutal critique to the military regime and its killing of the opponents of the state. I still remember the smell of the burning birds.
Where do you get your ideas from?
Each work has a different origin. "Eureka Blindhotland" (1970-1975) originated from one of Jorge Luis Borges stories about a very heavy object, so I started developing slowly by slowly. The installation "Torre de Babel" (Tower of Babel, 2002) is a five-meter-high tower. I took the biblical story as a background for the piece and made a tower with 900 vintage radios tuned on at the same time in different radio stations and set it in a dark room with the lights of the LEDs. I had a team collecting second-hand radios to make the piece more interesting. The work references the Mesopotamian tower of Babel, so high that it reached the heavens. The biblical mythology in Genesis says it originated all the different languages, which explains the huge cacophony in the work. It also works with the issue of memory because the people recognize the radio their grandfather or their uncle had. So each work has a different background because each piece comes from a different source.
What do you have say about the spiraling value of Brazilian art in the international market? 
Art is a whore. It is where the money is. At the end of the eighties, galleries began to look at the world's peripheral production. The market discovered contemporary Russian art, next came the wave of contemporary Japanese art, and at the closing of the eighties they finally discovered Brazilian art. Nowadays you don't find a large exhibition without a Brazilian artist.
 One last thing, how do you see the issue of style in art?
I hate the idea of style. Art gives you the possibility to solve new ideas in new ways. I always say style is good for galleries not for the artist.
Cildo Meireles: Entrevendo (Glimpsing)
Through February 2, 2020
Curated by Júlia Rebouças and Diego Matos
SESC Pompeia, São Paulo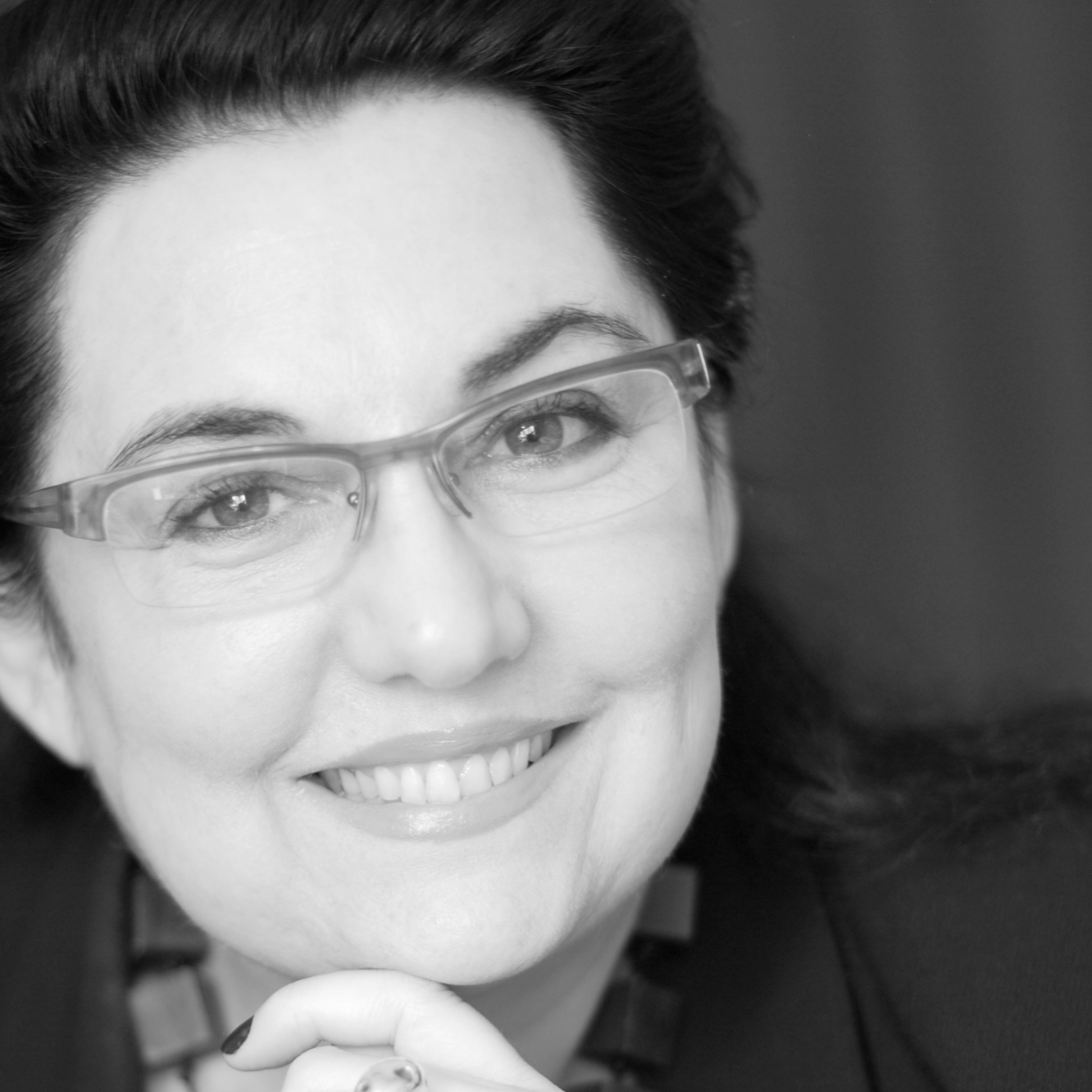 Rio-born Cynthia Garcia is a respected art historian, art critic and journalist fluent in five languages stationed in São Paulo. Cynthia is a recipient of the 2023 APCA (Paulista Association of Art Critics) award as a contributing editor of Newcity Brazil since its founding in 2015. Her daughter America Cavaliere works in the contemporary art market and her son Pedro Cavaliere, based in LA, is in the international DJ scene.
Contact: [email protected], www.cynthiagarcia.biz