"Retratos Eriçados" (Ruffled Portraits) are an electrifyingly tense, psychological series of sixty-six drawings by eighty-three-year-old Maciej Babinski, an engraver, illustrator, painter and art professor from Poland who adopted Brazil as his homeland over six decades ago. The series, made with a fast graphite pencil illustration over soft watercolor patched areas on Hahnemühle paper, is staged at Pharmacia Cultural Fundação Stickel, which celebrates sixty-five years in 2019. Founded in São Paulo by entrepreneur and art collector Erico Stickel, it is now managed by his well-known son, architect and artist Fernando Stickel, the show's curator along with art expert Agnaldo Farias. Babinski's work is being represented by Galeria Marcelo Guarnieri.
The intense observation of human nature in the watercolors conveys a dark side of the artist countered by an explosion of insight, tenderness, anxiety and eroticism. Babinski demonstrates he has not just a hell of an observing eye but a complex brain, and more so a complex soul. Born in Warsaw in the in-between-wars year of 1931, nine years later his family fled to England then to Canada, where he got in touch with art thanks to the Automatistes, a French-Canadian group influenced by Surrealism. In 1953, at only twenty-two, the handsome, tall, budding artist arrived in Rio de Janeiro with quite a life experience and knowledge of art. Battling his way through, he won awards, participated in several exhibitions and made a name in the Brazilian art milieu, first in engraving then in painting. From Rio, he moved on to São Paulo then to Brasilia, where he taught art classes at the university and fell for Lidia's emerald green eyes. Married since 1991, the couple lives in her native state of Ceará in a ranch, Sítio Exu, named after the Yoruba messenger deity. Babinski and Lidia left the urban brouhaha behind for Varzea Alegre, literally their happy meadow getaway, a fringe community of forty-thousand six hours away from the state seaside capital of Fortaleza, where they became close to the late artist Servulo Esmeraldo and his wife curator Dodora Guimarães.
Upon his arrival in Brazil, Babinski was met by a string of European immigrants, most of them Polish, who like himself had left the old continent behind. When he mentioned socialism in the assembly line of the Hollerith machine at Rio's IBM plant, his co-worker reported "the communist" to the workshop manager who, in turn, informed the management. Lucky for him, the manager was Polish and had fought the Nazis in their homeland in the same regiment as his uncle, so Babinski was promoted to the IBM's statistics' department. All along, he never ceased to practice his art.
Yours has been a long trajectory. From Warsaw your family fled WWII to England, where you pursued your schooling for ten years. In 1939, you moved to Canada, got in touch with the French-Canadian art group Les Automatistes, a development of Surrealism, to arrive in 1953 in Brazil at the age of twenty-two. What did young Babinski bring with him when he stepped in Rio for the first time?
I brought six small engravings of mine that are still reproduced to this day. I made them at the Montreal Art Association when the school was headed by English-Canadian artist Arthur Lismer, a member of the Group of Seven. I had some books: "Fictions" by Borges, "New Ways of Gravure" by Stanley William Hayter and Henry Miller's "Tropic of Capricorn." As a young man I had Miller's writings on my mind and Chet Baker to listen on the road.
It didn't take long to be introduced to Rio's cultural circle. How did that happen?  
It was all a happy coincidence. Strolling in downtown Rio—I didn't speak a word of Portuguese—my eyes caught a sign where I could only understand gravura, printmaking, gravure in French. I had my prints with me, so I entered a studio where Pernambuco-born Darel Valença, an important artist engraver, was working on his prints for a Brazilian literature book "Memórias de um sargento de milícia" (Memoirs of a Militia Sergeant), commissioned for the library of Raymundo Castro Maia. Miraculously, Darel understood me, and introduced me on the spot to Castro Maia and Cipriano Amoroso Costa, who happened to be nearby. These two art doyens lived half the year in Paris so we talked in French about their plans to publish books illustrated with artists' prints. Darel also got me together with artist Augusto Rodrigues, founder of Escolinha de Arte do Brasil, an important experimental art school and cultural hub visited twice by English philosopher and art critic, Herbert Reed. There I met renowned engravers Oswaldo Goeldi and Marcelo Grassman. I was very fortunate to have met this generous group of people who were leading the new wave of arts in Rio, Brazil's capital at the time.
What did you do then to make ends meet?
I made a living with help from a string of European immigrants, mostly Polish, who, like me, had fled the old continent. At the assembly line of the Hollerith machine at the IBM plant, when I mentioned "socialism," my co-worker reported me to the workshop manager who, in turn, informed the management. Lucky me, IBM Brazil's manager was a Polish man who had fought the Nazis in our homeland in the same regiment as my uncle so I was moved to IBM's statistics' department. When Pan Am opened its first shop in South America I became an ace with numbers because it was up to me to figure out the daily exchange rate to the dollar. Next job, I was concierge at Hotel Excelsior at iconic Copacabana Beach's Atlantic Avenue. Then I was employed at BOAC's shop when the English carrier opened the route London/Rio/Buenos Aires. Life gave me friends everywhere I went.
When was your first exhibition in Rio?
It was in 1956 at the Diretório Acadêmico das Escola Nacional de Belas Artes, the National Beaux Arts Academy. Darel opened the doors for me. By then I was still working for Pan Am. I showed watercolors and drawings. I still keep the signature book, the exhibition was visited by many of the day's intellectuals.
Who were the artists who influenced your work?
My friends Darel Valença, Augusto Rodrigues, Oswaldo Goeldi, Newton Cavalcanti. At the time in Brazil, we, figurative expressionist artists were being obscured by the wave of American abstractionism and constructivism, that was bought by Swiss Max Bill, supported by wonderful theoretician Mario Pedrosa, whom I also met. I saw Di Cavalcanti in his exhibition and Portinari when he exhibited at the first venue of Rio's old Museum of Art. Learning Portuguese enabled me to assimilate and participate in the country's cultural life. All these people were very generous to accept me as a young artist. They didn't know how good an artist I would be in the future but they supported me as a young artist and that alone was very important.
Brazilians are, in general, a generous people.
Oh, undoubtedly so!
And what about your time in Montreal before Brazil?
I can't forget them either, they were also very good friends. I participated in art exhibits in Montreal early on my career. At McGill University, I befriended Paterson Ewen who became a famous non-figurative Canadian artist. Paterson and I had two masters: painter Goodrich Roberts and Paul-Émile Borduas, leader of the avant-garde Automatiste movement. I'm not shy to say that I'm responsible for making the bridge between French and English Canadian artists. Paterson married sculptor and choreographer Françoise Sullivan, who was the main dancer of the Automatiste movement.
Let us move on to the work you are now showing. You mentioned in the talk at the opening of the exhibition that it is a confessional work. In a nod to your book, "Inferno Estético" (Esthetic Inferno), is it another version of your esthetic hell?
Absolutely, my esthetic hell is something permanent.
You have lived since the nineties in Ceará state. Was it love that changed your path and moved you there?  
Yes, it was love. Love gave me a large family and led me to a place with its local ethics, where life is peaceful, away from gun violence. I feel safe, I'm surrounded by affectionate people. Lidia's family is huge so I also gained a family. Lidia's father is a small farmer, they have a small plot of land divided and subdivided through inheritance since the nineteenth century. They are farmhands originally from Várzea Alegre. Lidia herself was a farmhand.
What is the advice you give young artists today? 
You have to see art. To see art is much more important than to study the history of art. See engravings. See sculptures. See paintings. See drawings. The first contact is through the eye. Art is sensorial. Only after seeing art are you good to study art history.
Do you still remain Polish at heart?
I am very proud to be Polish but World War II devastated Poland so I never went back.
In the character of Polish people is the trait they don't like to follow rules. Brazilians also don't like to follow rules.
I don't like to follow rules, but at the same time I have followed a lot of rules in my life. So, to be frank, I don't agree with this this idea!
Babinski: Retratos eriçados (Ruffled Portraits)
Through November 1, 2019
Curated by Fernando Stickel and Agnaldo Farias
Pharmacia Cultural Fundação Stickel, São Paulo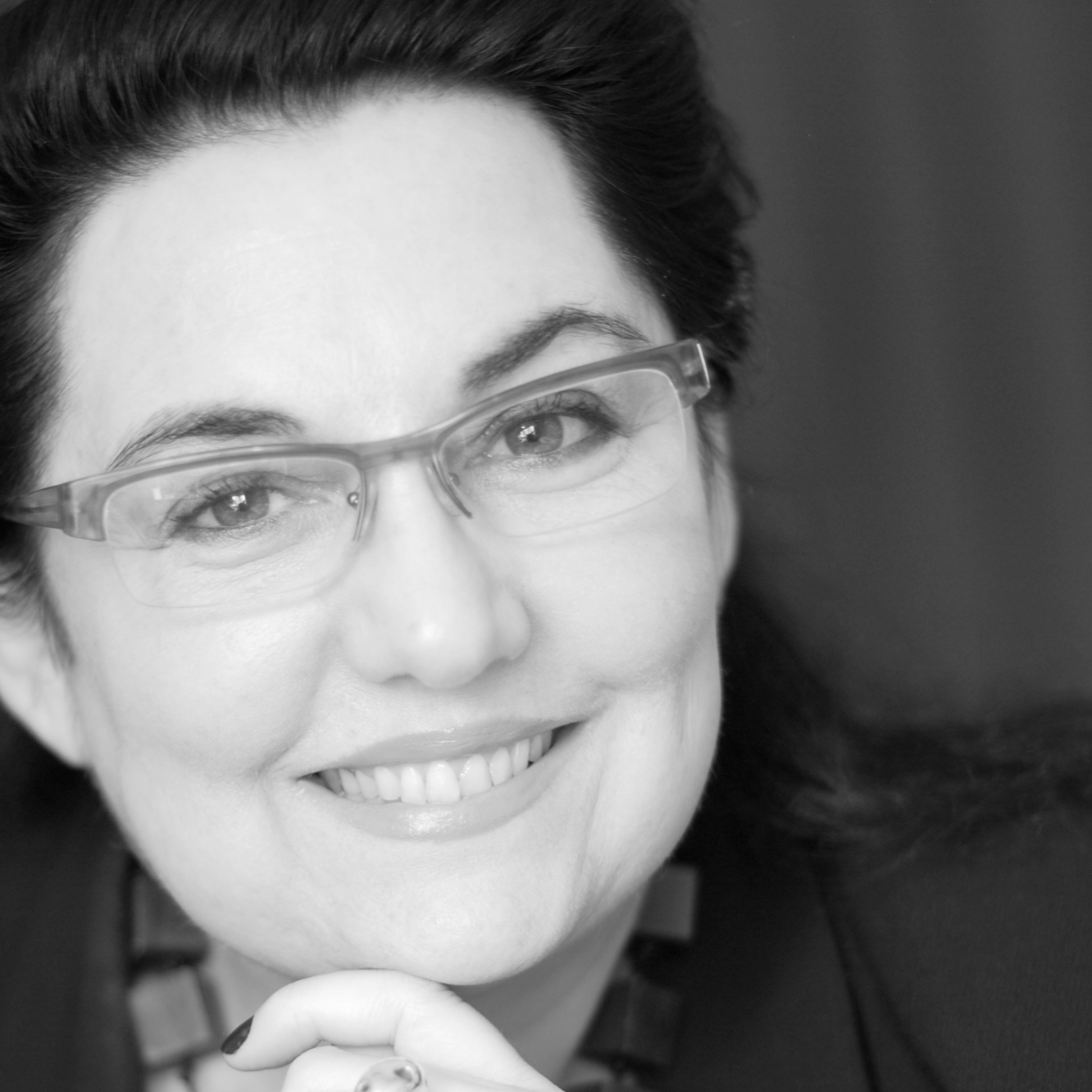 Rio-born Cynthia Garcia is a respected art historian, art critic and journalist fluent in five languages stationed in São Paulo. Cynthia is a recipient of the 2023 APCA (Paulista Association of Art Critics) award as a contributing editor of Newcity Brazil since its founding in 2015. Her daughter America Cavaliere works in the contemporary art market and her son Pedro Cavaliere, based in LA, is in the international DJ scene.
Contact: [email protected], www.cynthiagarcia.biz