"Wrong so Well" is the title that explains to perfection the four hundred small-format images, half of which are being shown for the first time, of eighty-two-year-old humanist street photographer Carlos Moreira at Espaço Cultural Porto Seguro in São Paulo. The vast retrospective, curated by Fabio Furtado and Rodrigo Villela, our two interviewees, as well as Regina Martins, shows the unapologetic candor of Moreira's lens, driven by an interior psyche with poetic, intellectual and esthetic curiosity. This is a photographer who has made a life out of silently observing the world and those surrounding him while hiding himself from sight.
The exhibition follows a temporal logic drawn by three different phases involving image and technical research in the São-Paulo born photographer's archive of circa eighty thousand well-kept black-and-white negatives and 150,000 color photograms. His classical period spans from 1968 to the early 1980s. It is his black-and-white phase, his best known, and was influenced at first by Cartier-Bresson before Moreira moved to the U.S. in the 1950s and got in touch with the street photography, above all, of Robert Frank. After developing a severe allergy from the photo-chemicals in his home lab at the end of the eighties, he turned to color photography, addressed in the second axis of the exhibition. Since 2000, he has surfed the wave of digital photography with keen experimentalism, unveiled in the show's third part, dedicated to an essay shot in the streets of Buenos Aires.
Moreira considers himself "a conscious amateur" and has taught photography since the 1970s. He has two books "Fotografias" (Brunner, 1977) and "Carlos Moreira: São Paulo" (Sesc/Tempo d'Imagem, organized by Rosely Nakagawa). The images in the current exhibition are being compiled in a bilingual book to be published in 2020 by WMF Martins Fontes. Although his work is not well-known abroad, he has participated in the group shows, "Brésil des Bresilliens," at the Pompidou, Paris, 1983; "The City of São Paulo captured by 23 photographers;" Washington, 1983; and in 1988 at "Brazil Projects," at The Institute of Art and Urban Resources in New York.
Tell us about the 1970s, the classical phase of Carlos Moreira's work.
Fábio Furtado and Rodrigo Villela: This is the period Carlos Moreira establishes his esthetic narrative. The images are all black and white, initially inspired by Cartier-Bresson. He was out in the street and beginning to establish a relation with what was going on around him and with the light, while creating beautiful, fast-tempo compositions both rhythmic and geometrical. Carlos mentions that it was in this period he devised a "patina," meaning a certain light he yearned for in his photos, built from the relations he had established. In this period, he also makes his travel photos, which is a strong tradition in street photography. He has many travel photos but most rarely seen before. The last photo in this section is from 1979, a window of the room he lived in then with his own image reflected in the glass. For him this image told him to search for new possibilities. After that phase he looks at the works of Robert Frank, Lee Friedlander and Gary Winogrand, bringing him to the American tradition of street photography.
The exhibition is punctuated by the three phases of his oeuvre that depict Moreira's eye, but no doubt the most emblematic is the exhibition title in English, "Wrong so Well." Tell us about it.
Fábio: "Wrong so Well" is an expression taken from one of his own phrases written at the back of a print photo now in his digital phase. The entire phrase is "I like when you do it right. But I like much more when you do it wrong so well."When I first read it I immediately understood its link with the entire body of his work.
What sparked Carlos' interest in photography?
Fábio: He began to study photography and to photograph constantly from 1964 on and claims he achieved a good stage only by 1968. At the end of the 1950s he lived in the U.S. for three years to study engineering on his father's request. He was based in Miami but frequently visited New York City and although he was not yet engaged in photography he recognizes it was one of the most important moments in his life. The U.S. experience unlocked a new life; for the first time he was able to live his homosexuality in full and to get in touch with the cultural milieu. Back in São Paulo for his family's sake he enrolled in economics but never worked in the field. By 1964 he saw for the first time a photo by Cartier-Bresson published in Manchete magazine. It impacted him so he took to the street to shoot photos. Here it is important to understand the relation of Cartier-Bresson to the avant-garde in a Europe recovering from a devastating war and how liberating the images of the first group of Magnum photographers were because they conveyed a profound humanity. For Carlos, a young gay man living in a thriving Latin American metropolis, on the other hand a very conservative, male-orientedm racist society, this new view of the world opened a new possibility for him.
Since 1972 Carlos has been teaching photography. Has he ever worked with commercial photography?  
Fábio: As far as I know he never did commercial photos. Except for the images of a production of Verdi's Aida he made for São Paulo's Municipal Theater published in the event's catalog, he always remained a conscious "amateur." He claims his two-decades as a teacher at the University of São Paulo School of Arts and Communication were essential to create a fruitful debate on photography.
Tell us now about his cameras. Is he a camera collector?    
Fábio:  During his analog phase, Carlos usually shot with a Leica M. He is not a camera collector but he has a cabinet with Leica models M3, M6 and his chosen camera, the M4. Since the 2000s he shoots with a M8 model. The first camera he ever got himself was a Leica IIIC. He loves the dynamics of the Leica, its handling, size in hand, weight, discrete design, not to mention image quality. He has shot with an Olympus, a Panasonic, a Canon g16 and has done cell photos. He enjoys small cameras good to handle in street photography.
How about the digital photo section in the exhibition?
Fábio: It is dedicated to the Buenos Aires series from his notebooks displayed on the projector. One thing that calls attention is his approach to composition. The series was shot in 2017 in three days with an Olympus 35mm. Buenos Aires can be a violent town, so it was an intense undertaking, sometimes he just pointed and didn't even look at the viewfinder.
Do you find the fact he is a gay man influenced his outlook in photography?
Fábio: He has discussed the subject with us. For him, any gay man in his teens in 1950s Brazil knew what it was like to feel excluded, menaced, strange and different. In contrast to the suffering and anguish, it gave him a more understanding view of the world. Out in the street he felt freer from society's conservative, "polite" eye.
Does he manipulate his images?
Fábio: Usually not. I have seen some of his experiences with collage but that's all. When he is shooting, the way he frames the image is how he wants the photo to be. When they aren't what he expected, he deletes it, as simple as that. He gets very angry when he sees his photos in publications reproduced with cuts.
Is his oeuvre known outside Brazil?  
Fábio and Rodrigo: Unfortunately, his work is not yet well known abroad. We hope the exhibition connects us with foreign institutions willing to promote his beautiful work and itinerate the exhibition in part or as a whole.
One feels in the exhibition he is a cultivated man. Who are the photographers and artists that influenced him?
Fábio: In his classes he talks about photographers and artists who influenced him because he views photography as an art form. There is a long list beginning with Braque, Kandinsky, Klee—one of his friends was painter José Antônio van Acker. As for photographers: Cartier-Bresson, Atget, André Kertész, Robert Frank, Lee Friedlander, Garry Winogrand, Bill Brandt, Lisette Model, Diane Arbus, William Klein, Alexey Brodovitch, Bernard Plossu, Josef Koudelka. In color photography his preferences fall with Ernst Haas, Harry Gruyaert and William Eggleston. Then comes Nan Goldin, Daido Moriyama, Joel Meyerowitz, Alex Webb. Since he is a bookworm we decided to have quotes from his bedside books along the exhibition related to his own way of thinking. He loves Walt Whitman, the early twentieth-century Greek poet Konstantinos Kaváfis. Another favorite is Melville's "Moby Dick," he read it for the first time when he lived in the U.S. Among Brazilian authors is Mario de Andrade, quoted on "the instant of the photographic click." In music, Carlos says his photos go very well Duke Ellington's jazzy piano.
What do you two take with you from this privileged contact with photographer Carlos Moreira?
Fábio and Rodrigo: It was wonderful to work with such a vast body of work with such a sophisticated view on photography. He is one of the greatest living Brazilian photographers still active. His photographic output results from an artist in constant action because he thinks during action. This fact enriched our curatorship and gave way to a syntax in the side-by-side arrangement of the images creating well-rounded narratives that Carlos knows how to do, as the title goes, "Wrong so Well."
Retrospective: Carlos Moreira – Wrong so Well
Through October 21, 2019
Curated by Fábio Furtado, Regina Martins and Rodrigo Villela
Espaço Cultural Porto Seguro, São Paulo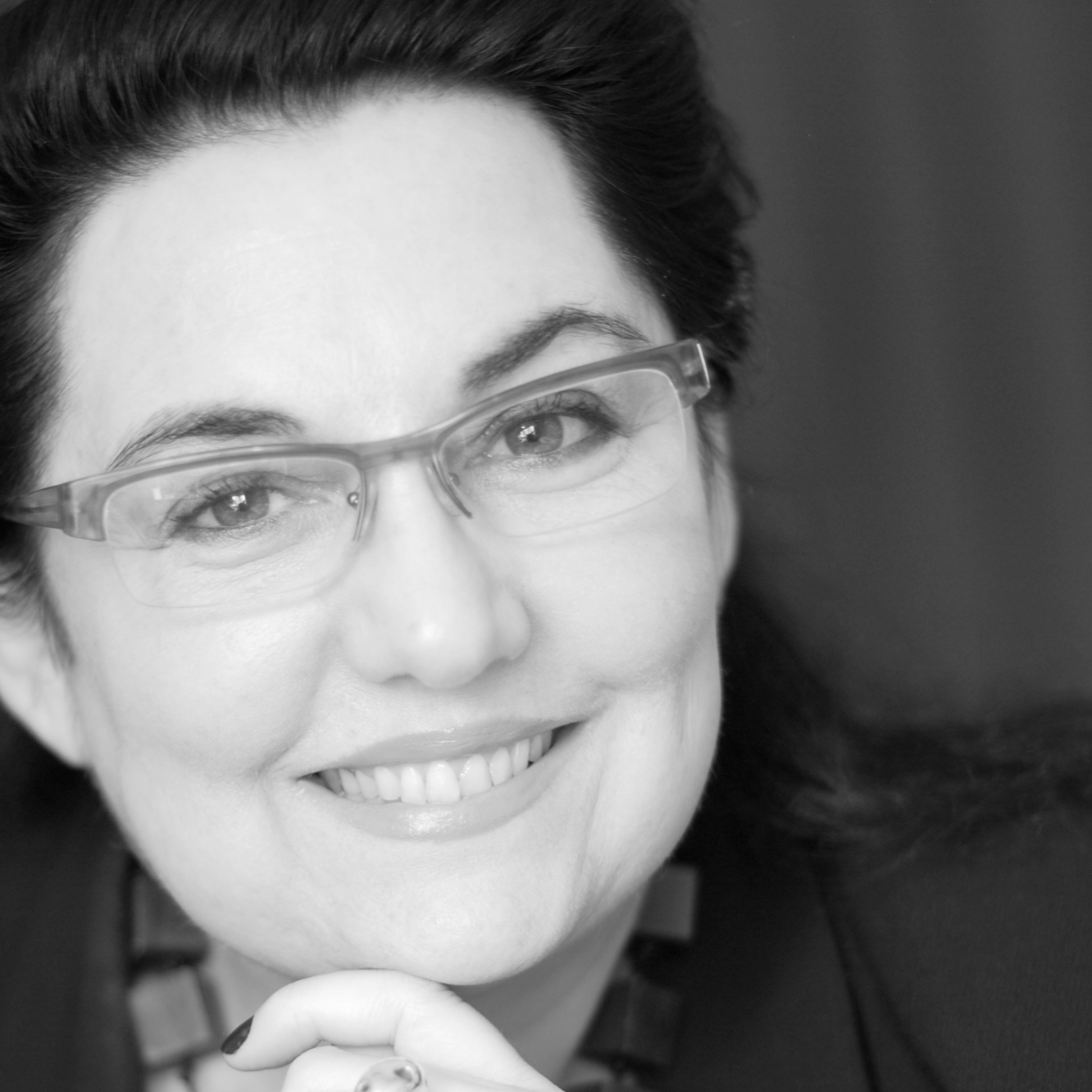 Rio-born Cynthia Garcia is a respected art historian, art critic and journalist fluent in five languages stationed in São Paulo. Cynthia is a recipient of the 2023 APCA (Paulista Association of Art Critics) award as a contributing editor of Newcity Brazil since its founding in 2015. Her daughter America Cavaliere works in the contemporary art market and her son Pedro Cavaliere, based in LA, is in the international DJ scene.
Contact: [email protected], www.cynthiagarcia.biz