Photographer Luiz Braga brings the Amazon region to the fore in his solo exhibition at Leme/AD in São Paulo. Curated by Tadeu Chiarelli, "Luiz Braga: Interiores, retratos [e paisagens]" includes interiors, portraits and landscapes from his Amazonian homeland, the focal point of his lens since the 1980s. The oeuvre of the sixty-two-year-old from Belém, capital city of the Amazonian state of Pará, couples photography, art and social criticism with technical mastery of light. His photos thrive on the rich tones and psychological textures of the ribeirinhos (rivershore population) and the river water of the regal region he loves, now compromised by a narrow-minded president.
Braga's photos are in the collections of the Pérez Art Museum, Miami; Photographic Resource Center, Boston University; and Statoil Art Collection, Oslo, Norway. In São Paulo his work is at Pinacoteca do Estado de São Paulo; Museu de Arte Contemporânea da USP – MAC/USP; MASP/Pirelli Collection; and Museu de Arte Moderna de São Paulo (MAM), among others. His most important exhibition to date was held at the 2009 Venice Biennale.  Other international exhibitions are Photoquai, Paris, 2007; Mythologies- Brazilian Contemporary Photography/Shiseido Gallery Tokyo, 2012; Extrêmes, Centre for Fine Arts, Brussels, 2011; and Tech for Change, Vestfossen Kunstlaboratorium, Norway, 2015. Braga has published four books.
Your work conveys love for your homeland, the Amazon region.
Maybe it began with my father's origins. He was born in the riverside of the Solimões (name of upper stretches of Amazon River in Brazilian territory) and always valued the region's culture. As a physician he saw the ribeirinhos for free. In return they would thank him with succulent native fruits and wild game like ducks, turtles. Mine is a middle-class family from Belém, but I have always been fascinated by the ribeirinha culture of my homeland.
When did you understand your images had universal appeal?
It was in 1991 in Boston at the Leopold Godowsky Color Photography Awards, which pay homage to the inventors of color film. In the show I noticed a man gazing at my photo "Babá patchouli" (1986). When I approached him he told me he could feel the water in that image. It turned out he was a professor of photography at Boston University and had been born at the shores of the Mississippi and, like myself, had a special relation with the river water.
Tell us how your career evolved.
When I enrolled in architecture school at the age of seventeen I had my first studio. Photography is my passion yet I don't regret having studied architecture. See, it was uncommon in 1975 for a physician's son to follow a career in photography—it was OK as a hobby—and for this I thank my parents. For a long time, I had to work as a commercial photographer to be able pursue my personal work on the side. Early on I learned how to organize my photo archives so when the demand for fine art photography finally became a fact I had a lot to offer.  Since 1979 I have exhibited and sold my work. Then I was asked if the negative came with the print (LOL). For only ten years I've lived off my fine art photos alone.
What camera did you use for this essay?
It has been forty years working as a photographer so I've handled quite a number of different cameras. This specific essay was all shot with a Nikon D 810 and no more than two lens most of the time.
Are you a camera collector?  
No, but I am proud to say my Hasselblad is forty-three years old!
Tell us about this essay.
For ten years I photographed the Isle of Marajó, a huge island the size of Belgium, at the delta of the Amazon in the state of Pará. With the escalation of urban violence in Belém, where my career was built, I was robbed several times so I had to go elsewhere to shoot. Most of this essay was made in Marajó and some photos were taken by the river Tapajós. Only two photos from the 1980s were shot in Belém.
Anything in particular happened? 
There was a torrential Amazonian downpour that forced me to wait in a typical open bungalow at the river shore. With no cell phone signal, no radio, TV, nothing to do, I attached my camera to the tripod to take some shots to pass the time. That is when "Rabeta na chuva" (Small Motorboat under the Rain), the photo on the exhibition invitation, was shot.
Do you manipulate your images?
Since the 1980s I've shot color photos with slides or chrome film so when I migrated to digital photography I had enough knowhow to render my new works in the same quality I had with color film. The treatment of my color images is very limited, I believe color is part of my narrative, not a chromatic aberration. Very rarely I cut a photo, when I shoot I already frame the picture that will be on the print.
Explain your passion for saturated colors.
In my birthplace region bright colors are a natural part of our ancestral visual culture. We use bright colors to stand out from the rich hues of the lush green that abounds in our tropical environment. Our colors celebrate our delicious fruits, the beautiful feathers of our birds, the skin of our native animals. This is no place for pastel colors or beige! For us, Amazonians, beige means doubt, indecision (LOL).  Since I was young I've been very sensitive to our fascinating colors and made them part of my signature style.
I remember in the 1980s when your photos were not so welcome in São Paulo, even by art critics like Casemiro Xavier de Mendonça. In the opening at Leme/AD, a photographer remarked your genre of photography is now finally "fashionable." What's changed since then?
In the 1980s, fine art photography was synonymous with black-and-white, and color photography was for magazines. Fortunately the negative comments did not influence critics Arlindo Machado and Stefania Bril, who wrote favorably about my work on Folha de São Paulo and Estado de São Paulo newspapers in my first solo in São Paulo in 1984. In those days the riverside culture of the north of Brazil was not viewed as it is today because what changed is the myopia of those unable to see outside the box. My insistence in living in Belém and my pursuit in this theme is not fueled by fashion or trends. When Ivo Mesquita, curator of Brazil's delegation at the 2009 Venice Biennale, chose my work for the pavilion, a journalist from São Paulo asked me what I had done to deserve the indication. I replied: "Four decades building an oeuvre." I had to battle a lot because for a long time my photos did not fit in the market trends, but I never reformatted my work just to be accepted. If it now hangs in major collections such as the MASP, it is due to its true value and my earnest interest in what I've chosen to photograph since the early 1980s. Mine is the work of a lifetime.
What photographers influenced you?
David Zingg (1923, New Jersey, 2000, São Paulo), an American photographer for Look magazine, naturalized Brazilian, was a landmark in my career. In 1976, he was in Belém to shoot for women's magazine Claudia, of the Abril group. I went to his hotel to show him my black-and-white photos and he was very generous in his wise comments. In 1987, when I had a solo in São Paulo at the late Galeria Fotoptica the first person to show up was David! My other references are Maureen Bisilliat, Cristiano Mascaro, Tripoli, and I also have affinities for Mario Cravo Neto and Joel Meyerowitz.
What is your advice for young photographers of the digital age? 
The cell phone created a global hemorrhage of images combined with an inflated narcissism. However, the phenomenon has yet to expand the frontiers of the photographic narrative. Photography is a language that needs to be lapidated, and for such, exercising the eye is crucial. My second advice is: do not trivialize your image. Value your eye, accept influences, but search for your own path. Your path comes from deep inside you and it is unique.
Luiz Braga – Interiores, retratos [e paisagens] (Interiors, portraits [and landscapes])
Through October 11, 2019
Curated by Tadeu Chiarelli
Galeria Leme/AD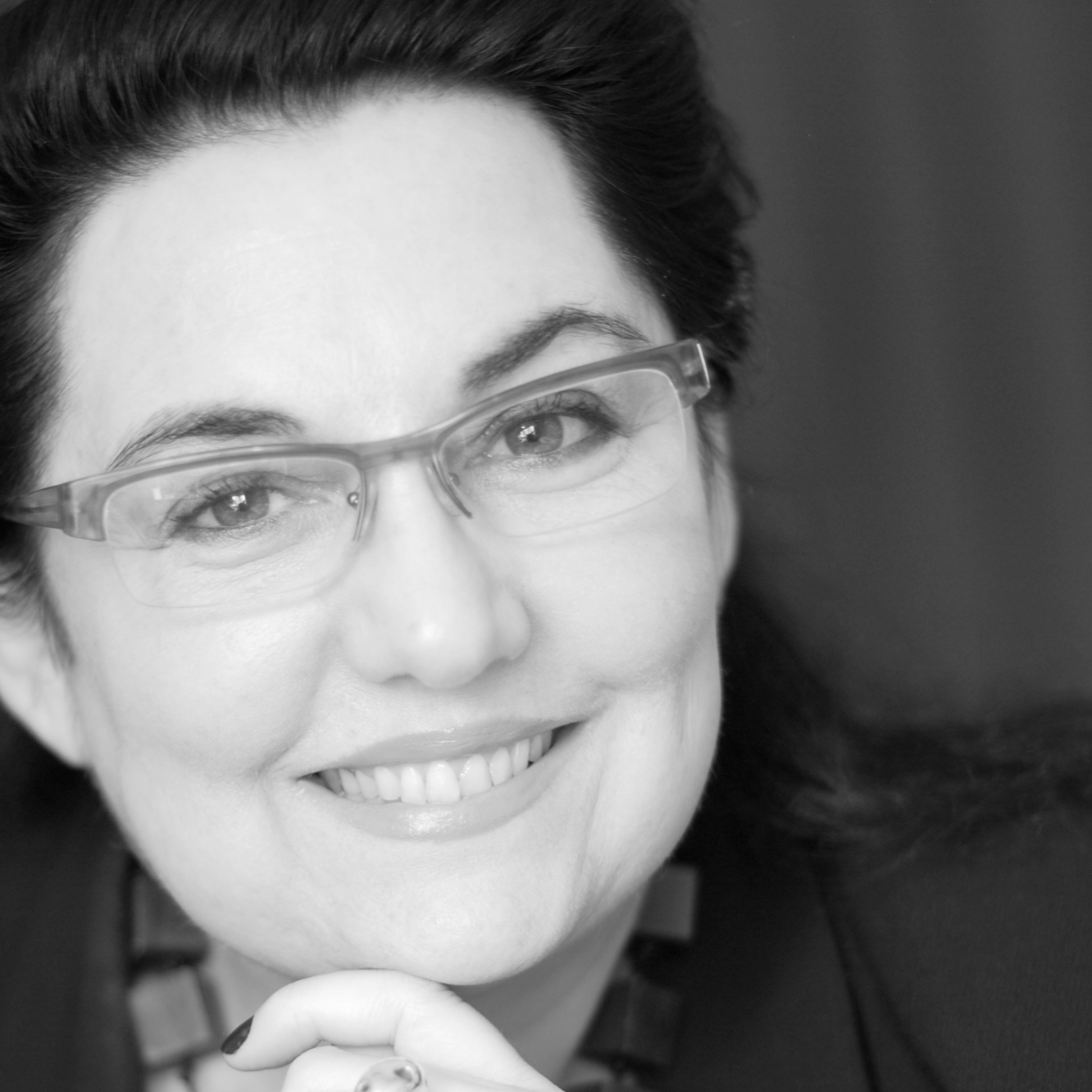 Rio-born Cynthia Garcia is a respected art historian, art critic and journalist fluent in five languages stationed in São Paulo. Cynthia is a recipient of the 2023 APCA (Paulista Association of Art Critics) award as a contributing editor of Newcity Brazil since its founding in 2015. Her daughter America Cavaliere works in the contemporary art market and her son Pedro Cavaliere, based in LA, is in the international DJ scene.
Contact: [email protected], www.cynthiagarcia.biz