Sergio Sister's current exhibition at Galeria Nara Roesler, his fourth at the gallery, is a call for the respect of human rights. "Imagens de uma juventude pop: pinturas políticas e desenhos da cadeia" (Images of a Pop Youth – Political Paintings and Prison Drawings) consists mainly of works never before exhibited. The lion's share were produced between March 1970 and July 1971 when the artist, then a social science student, was accused of terrorism and unrightfully imprisoned by Brazil's military regime (1964-1985). His canvas "Nada além do óbvio" (Nothing but the Obvious, 1971), also produced in jail, is on display. It was last exhibited in 2018 at Instituto Tomie Ohtake (ITO) in the historic collective exhibition "AI-5 50 ANOS — Ainda não terminou de acabar" (AI-5 50 YEARS — It still isn't over yet), that covered the same period. Sister's show at Galeria Nara Roesler and ITO's show last year come as an act of resistance against the new wave of conservatism led by the current president, himself a retired military officer. In Brazilian schools the official history practically erased the country's most shameful period from the national memory. Both events are important reminders, especially for the young generation.
The artist's early Pop Art affinity comes as a surprise for those only in touch with his constructive minimalist canvases and tridimensional pieces, such as his well-known ongoing series: Caixas (1996), Pontaletes (2006) and Ripas (2009). When you first enter the current exhibition, the reading of the canvas paintings and the psychedelic colors of the thirty-five small-format drawings, cutouts and collages convey a cheerful atmosphere. But upon closer inspection what comes across is the utter opposite. There is a clash between the pop, neon colors  and what the work is really about: a free-style journal akin to a comic strip with sketches, doodles, symbols and phrases that describe the psychological and physical hardships of a young man abruptly displaced from his daily life. It is all there. Fear, anguish, torture, treachery, despair, death, the inferno. The São Paulo-born artist, now seventy years old, was tortured by delegado Sergio Fleury, a chief police officer who played a major role during the state of exception, supported by the U.S. government.
From Jewish lineage by way of Ukraine, the artist's unusual surname comes from both sides of the family, which first arrived in Brazil in 1914, on the eve of WWI. Sister refers to the Russian equivalent of schuster, shoemaker in German. Bela, his high school sweetheart who became his wife in 1971, with whom he has a son, a daughter and a long marriage, was crucial for his fortitude during the nineteen months he spent in dire conditions. It was Bela who had the idea to furnish him art supplies during his incarceration.
Sergio Sister participated in the ninth and twenty-fifth São Paulo Bienal. His collective exhibitions include: A linha como direção, Pina Estação, São Paulo, 2019; The Pencil is a Key: Art by Incarcerated Artists, The Drawing Center, New York City, 2019; Géométries Américaines, du Mexique à la Terre de Feu, Fondation Cartier pour l'art contemporain, Paris, 2018; AI-5 50 anos – Ainda não terminou de acabar, Instituto Tomie Ohtake (ITO), São Paulo, 2018; MAC USP no século XXI – A Era dos Artistas, MAC USP, São Paulo, 2017; and Sala de encontro – Dentro, Museu de Arte do Rio (MAR), Rio de Janeiro, 2017. Recent solo exhibitions abroad include: Kupfer Gallery, London; Galerie Lange + Pult, Zurich; Nymphe Projekte, Berlin; and at Galerie Emmanuel Hervé, Paris. His work is in the collections of MAM São Paulo, MAM Rio de Janeiro, Pinacoteca do Estado de São Paulo, Centro Cultural São Paulo, and Instituto Figueiredo Ferraz.
Before you were accused of terrorism and imprisoned, during Brazil's military dictatorship, you were an art student at FAAP college. What led you to the arts?  
In 1964 I enrolled in a painting and art history course given by Ernestina Karmann, suggested by my dear friend, Ivone Rosental, who had seen some of my drawings. I attended free courses at FAAP, but with no intention of becoming a visual artist.
Who were the artists you admired then?
At the beginning, Modigliani and Picasso. After going to exhibitions, reading books, perusing catalogs of art, my interest broadened and I was captivated by American Pop Art, and Brazilians Antonio Dias, Rubens Gershman, José Roberto Aguilar and Claudio Tozzi.
Why were you accused of terrorism and jailed for nineteen months? What was your "crime"?
I was put in prison because I belonged to the PCBR (Revolutionary Brazilian Communist Party), a clandestine political party that opposed the dictatorship and preached a popular-democratic revolution. I openly participated in the student's movement and worked as a journalist. I studied social sciences at USP University and had a job as journalist at the Última Hora newspaper. I was condemned because of the testimonial of some of my companions under torture. The only real proof they had was some mimeographed pamphlets.
Your girlfriend and future wife, Bela, brought you drawing material in her visits. Was it common for prison guards to let political prisoners have art supplies in jail? 
Bela had the idea to bring me a drawing pad and a box of crayons. At the Tiradentes Presidio, where I went after being jailed a full month at the DEOPS (Department of Political and Social Order), we were allowed art supplies, as well as books and newspapers, after they went through censorship.
Looking back, how do you analyze your works in this period?           
My intention initially was not to do art. It was a mere tool to keep my mind active in the prison's daily routine. The drawings are clearly pop-inclined because I was very impacted by the Beatles' Yellow Submarine animation. Afterwards, Bela brought me more sophisticated supplies such as Ecoline ink and better quality drawing paper that stimulated my creativity. I like them very much. Not long ago I thought they belonged to another "artist Sergio" who changed a lot of his poetics and esthetic options.  However, I find the mental structure remains the same, the way of structuring the work, especially the paintings, has many similarities.
When your group of imprisoned friends organized an art studio, did the prison guards suspect the content of the work?
When a group of architects were imprisoned, and some of them were put in my cell, my repertoire suddenly expanded. They brought with them new art supplies—acrylic paint, beads, different types of paper—but mainly their knowledge about art history and esthetics. Sergio Ferro was among them; he was very important for me in that period. The guards didn't bother us. All they wanted was us prisoners calm, causing them no hassles. This penitentiary, in spite of the locks, the little time out in the fresh air and the horrible food—so bad they allowed our families to bring us food—was among the least bad in Brazil.
Were you able to take any lesson from this dark period of your life?
To defend democracy and human rights in its most comprehensive and radical sense, I believe, are what guide our attitudes. We learned and developed the sense of human solidarity and social justice, and the respect for our differences. Enclosed there we felt in our own skin what is torture, intolerance and arbitrariness.
Were you tortured?  
Yes, I was tortured with pau de arara (macaw's perch) and electric shocks, and beaten. This occurred mainly during the first ten days I was jailed for a month at the DEOPS (Department of Political and Social Order). The tortures were directed by the chief police officer, delegado Sergio Paranhos Fleury.
When you mention the DEOPS (later renamed DOPS), is it the building that now houses the Pinacoteca Estação museum?
Yes, the DEOPS building presently houses two museums: the Estação Pinacoteca and the Memorial of the Resistance. In the Memorial some cells are still preserved, including the one I was locked in for a month. The museum has a substantial amount of documentation on the resistance to the dictatorship.
Did you receive any apology or compensation from the State?
No, no apologies, nor any compensation. Ironically, in 1979 the state enacted an amnesty law that benefited the executors of the dictatorship, and a federal law gave financial compensations for those who were damaged professionally. Some states made reparations for those who were proved to have been tortured—something very difficult to prove.
After you left jail, did you go to therapy?
Yes, and I still go to this day. To be honest I go not only because of my imprisonment.
I'm curious as how you were able to preserve in such good state the vibrancy of the colors in the drawings after fifty years!
The drawings were kept in a folder inside a dark and dry cabinet in my house. The paintings were in storage then followed me as I moved from my original studio—I've been in the same studio for over twenty years. The crayon drawings are very time-resistant in contrast to those made with felt-tip pens and Ecoline ink. Now that they are exposed to light under the glass they should hang away from the sun because their colors can fade.
Explain why from the 1980s forward your art turned towards minimalism?   
In the 1980s I started a process to erase the image, using black as matter. This matter kept on gaining more light through my use of metallic pigments and disconnected brushstrokes. It was an uncontrollable yearn that only later would match my artistic and intellectual realities. My work borrows from minimalism as well as from the constructivist artists, including Brazilian concrete art but you will also find the tradition of Italian painter Morandi as well as American artists Jasper Johns, Ellsworth Kelly and Barnett Newman.
To wrap up, what advice would you give today's young, aspiring artists? 
It's had to give advice. Looking at the difficulties of a career in art what I can say is insist, invent, develop a work unattached to current trends. Look into art all the time and exchange ideas with other artists.
Sergio Sister – Imagens de uma juventude pop: pinturas políticas e desenhos da cadeia (Images of a Pop Youth – Political Paintings and Prison Drawings)
Through October 5, 2019
Critical text by Camila Bechelany
Galeria Nara Roesler, São Paulo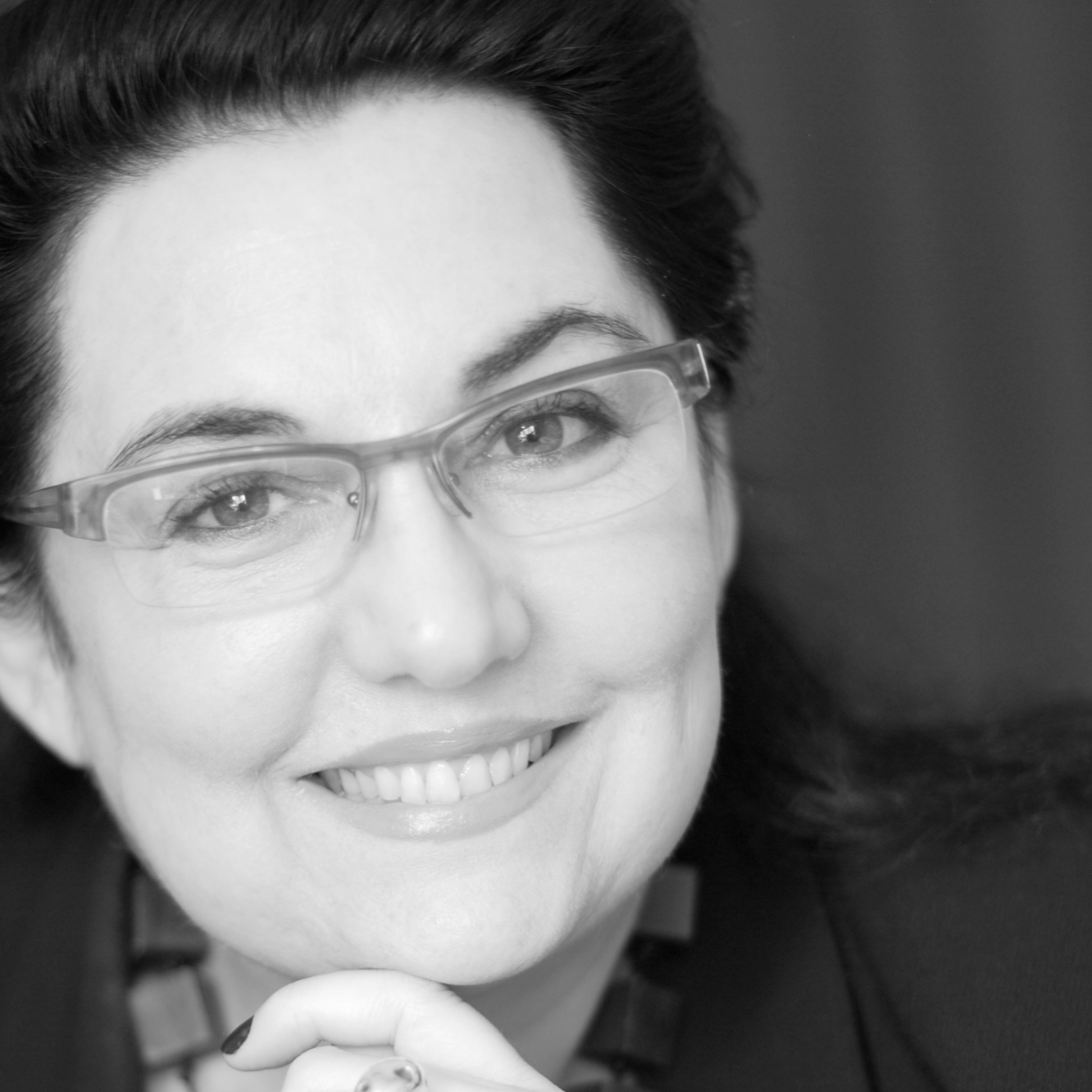 Rio-born Cynthia Garcia is a respected art historian, art critic and journalist fluent in five languages stationed in São Paulo. Cynthia is a recipient of the 2023 APCA (Paulista Association of Art Critics) award as a contributing editor of Newcity Brazil since its founding in 2015. Her daughter America Cavaliere works in the contemporary art market and her son Pedro Cavaliere, based in LA, is in the international DJ scene.
Contact: [email protected], www.cynthiagarcia.biz