Janaina Tschäpe brings her illusory nature, inner quest and synesthetic experience to Fortes D'Aloia & Gabriel for the seventh time with the solo exhibition "Mapping the Unattainable." Forty-six-year-old Tschäpe, who lives in New York City and has a studio in Brooklyn, paints with force and lyricism, combining masterly brush strokes of casein paint overlaid with watercolor pencil elements akin to a skin-like lace. For those who have followed her almost-three-decade trajectory, the fluid lexicon from the very beginning of her career in photographs and videos can still be noticed. This time, her rhapsodic restlessness conceived six large-format, quasi-abstract canvases, the largest nearly three-and-a-half meters long, with titles that honor Shakespeare, Goethe and the late Dutch conceptual artist Bas Jan Ader. In beautiful light-bathed, chimerical hues, the works are shrouded by a fine bluish grey. It's not for nothing, the realm of water is another scape that moistens the hybrid heart of this beautiful woman with a German soul and a Brazilian spirit, christened with another name for Iemanjá, the Afro-Brazilian deity of water and our syncretic culture's Aphrodite.
Born in Münich and raised in São Paulo, Tschäpe studied fine arts at Hochschule fur Bilende Kuenste in Hamburg and holds a masters in fine art from the School of Visual Arts in New York, where she has lived since 1998. She has solo shows scheduled for 2020 at the Sarasota Art Museum in Florida and at Musée de l'Orangerie in Paris, where paintings and a video installation will be displayed across from Monet's Water Lilies. Her most recent projects include a sixty-five-foot mural for SESC Guarulhos, Brazil, inaugurated last May. In September she will take part in the group show Live Dangerously at the National Museum of Women in the Arts in Washington, D.C., where the complete set of her photographic series "100 Little Deaths" (1996–2002) will be displayed for the first time. Highlights of her solo shows include: Museum of Contemporary Art Tucson (Tucson, 2014); Kasama Nichido Museum of Art (Kasama, 2009); Irish Museum of Modern Art (Dublin, 2008). Her work is part of important collections such as Solomon R. Guggenheim Museum (New York), Centre Pompidou (Paris), Moderna Museet (Stockholm), Museo Reina Sofía (Madrid), TBA21 (Vienna), and in Brazil at Inhotim (Brumadinho) and MAM Rio de Janeiro, among others.
Your work situates the viewer in a fluid atmosphere, which I find very musical. What do you usually listen to while painting? Debussy's La Mer? The Bossa Nova of recently deceased João Gilberto? The chants of Milton Nascimento? What is the music inside the head of the artist?
I experience a kind of synesthesia when stimulated by sensations like sound and taste, as well as thoughts or memories. There is always music playing in my studio. It conjures up a feeling or memory and informs my gesture and use of color. I listen to many different kinds of music depending on my mood or my thoughts, but I usually listen to soul or jazz while I paint. I love Chet Baker. There's a lot of Chet Baker in my work.
Shed some light for us on your synesthetic experiences.
My painting arises out of my observations, which can be observations of nature or from fantasy just as well; the two always go together for me. I consider everything to have color: vowels, tones, numbers, words.
In your early paintings there is a pictorial treatment that brings to mind Gustav Klimt, and your current exhibition, "Mapping the Unattainable," seems to reach out to the atmosphere of Hilma af Klint, do you agree? 
I am happy to hear that. I had always been mesmerized by af Klint. The exhibition at the Guggenheim was staggering. It was incredible to see these works up close in the flesh. They put me in a trance. I remember seeing Agnes Martin's show at the Guggenheim that was just as powerful and spiritual in its own way.
Who are artists you admire and draw inspiration from?
Emil Nolde, Joseph Beuys, Albert Pinkham Ryder, Martin Kippenberger, Bas Jan Ader, Maya Deren, Lygia Clark, Soutine, Edward Munch, Louise Bourgeois.
The titles of the works in this exhibition suggest writers and poets inspired you.
There is an interlace of memory, personal fiction and literature in the titles of many of my works. Writers such as the Portuguese Fernando Pessoa and Ukrainian-born Brazilian Clarice Lispector have influenced my work heavily. My mother studied German literature and passed on to me her love of Goethe. For example, "Radiant Hues of Paradise" (2019) is a quote from Goethe's Faust. "In Search of the Miraculous (after Bas Jan Ader)" (2019) is a tribute to the conceptual artist who, in 1975, vanished after sailing away alone from the Massachusetts coast on a little sailboat. As the exhibition title hints, this quest or mapping of something unattainable merges with the painting practice itself. I painted most of these works in my studio in Brooklyn during the spring. In Prospect Park at the Brooklyn Botanic Garden, not far from my studio, there's an English cottage-style garden called Shakespeare's Garden with more than eighty kinds of plants mentioned in the works of Shakespeare. I came back from visiting the garden with a list of names that resonated with me. "After Nodding Violets" (2019) and "Purple Forest Roam" (2019) borrow their titles from an excerpt of Shakespeare's "A Midsummer Night's Dream." The paintings I was making led me to this garden. When I came back to my studio, I brought with me the visual ephemera of Shakespeare's imagination. This not only inspired the titles for some of the works, but also the colors and passages of the works.
Now let us move on to Brazil. How do your ties to the country affect the arc of your career?
I am half German, my mother is Brazilian, and I grew up in Brazil until I was ten. Although my art education was at the German Academy, I feel a very big tie to Brazilian art and culture. When I came back to Brazil from Germany, I saw all of the wonderful female artists such as Lygia Clark and Lygia Pape, with great careers, which I did not see in Germany. From Tarsila do Amaral to Mira Schendel, Beatriz Milhazes and Adriana Varejão, there seemed to be an acceptance of female artists that was inspiring and encouraging. I also had an important dialogue with Tunga. I was very influenced by his work as well as by friends like Ernesto Neto. The work of Roberto Burle Marx (late artist and landscape designer) was particularly influential to me. Being back in Brazil gave me the possibility to show my work. I always felt very welcome and at home in Brazil.
You have a lovely lyrical name. Janaina is another name for Iemanjá, the Candomblé goddess of the waters. Being German why were you baptized Janaina?
Living in Germany, my mother, who is Brazilian-born, had begun to miss her country immensely. Naming me Janaina was a way of connecting her to her homeland—to the sense of culture, the water, lyricism, fantasy, the universe of Candomblé, the power of nature and spirit of Brazil she had yearned for.
Don't you find a curious coincidence in your name and the fluid landscape of your art?
I think the story of Iemanjá, much like what happened with Bas Jan Ader in his work "In Search of the Miraculous," had a profound effect on me and my work. I continue to be fascinated by this idea of the ocean as a portal to another world.
Is the mural painting at Cidade Matarazzo in São Paulo that you produced for the grand collective exhibition "Made by…Feito por Brasileiros" in 2014, the largest work you ever created? Is the mural going to be preserved?
The mural at Matarazzo was quite large. It was temporary but I will repaint it in 2020 and it will remain permanent. Last March, I painted a permanent mural at SESC Guarulhos, which is much larger. I think it is about six-by-eighteen meters.
You have works in important art institutions and private collections, so what is your main quest now as an artist? 
My drive never really changed. No matter where you are in your career, the focus is the development of your own language and the dialogue with your own work. There is a private quest that is not something I would be able to describe. There is a relationship that is an ambition about the painting that goes towards the impossible—it is a quest that doesn't end. I'm always trying to break my own rhythm, change my brushstroke and put myself in a different place where I challenge myself to go further towards the indescribable. 
What is your advice for young artists? 
I would say there is a difference between the art world and the world of art. Stay true to your personal concerns and ambition. Your quest must be separate from the forces that try to dictate your career. Your strength as an artist must live on its own, separate from the art market. Always push yourself to develop your own language that can describe the indescribable.
Janaina Tschäpe: Mapping the Unattainable
Through 28 September 2019
Fortes D'Aloia & Gabriel | Galpão, São Paulo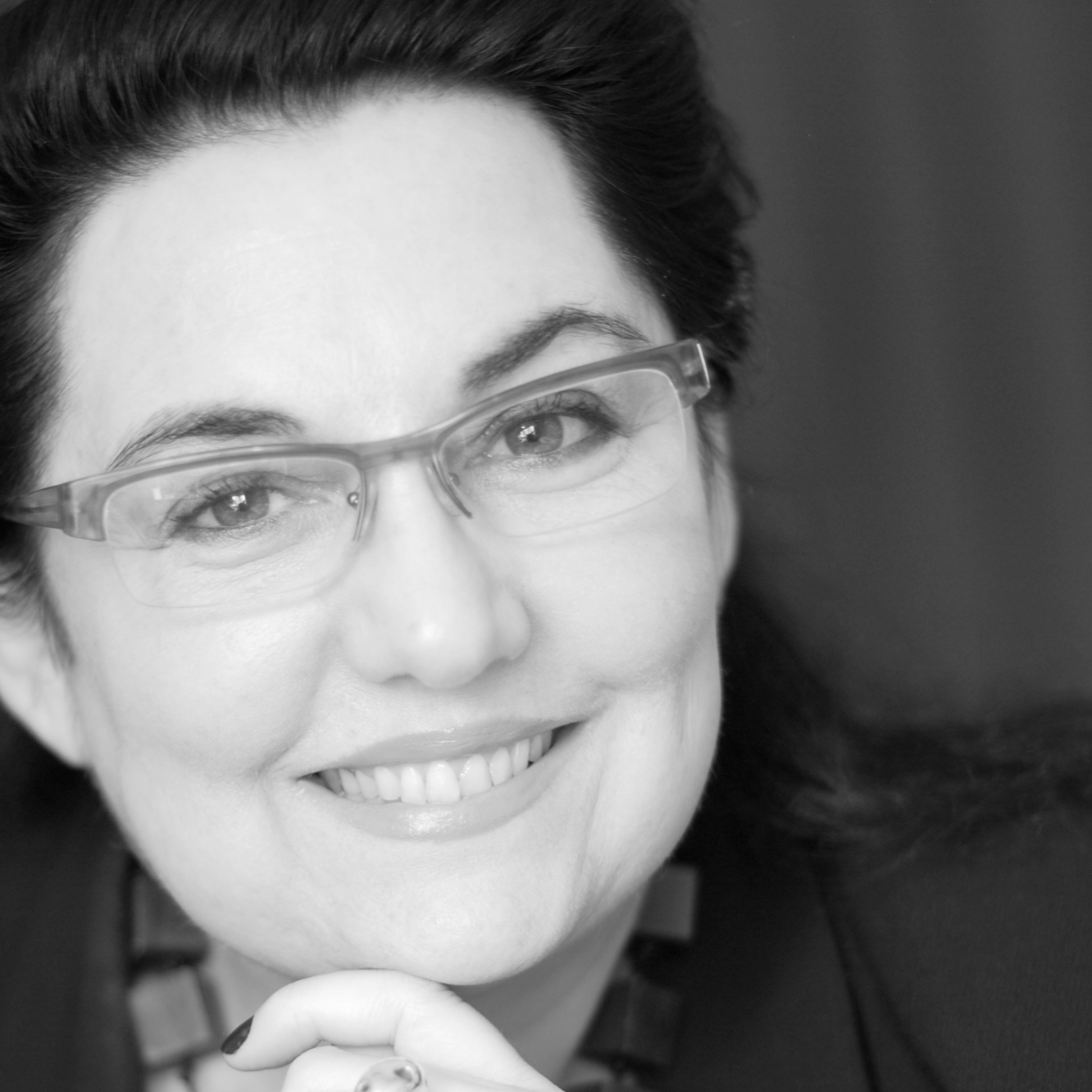 Rio-born Cynthia Garcia is a respected art historian, art critic and journalist fluent in five languages stationed in São Paulo. Cynthia is a recipient of the 2023 APCA (Paulista Association of Art Critics) award as a contributing editor of Newcity Brazil since its founding in 2015. Her daughter America Cavaliere works in the contemporary art market and her son Pedro Cavaliere, based in LA, is in the international DJ scene.
Contact: [email protected], www.cynthiagarcia.biz