Gay multimedia artist Hudinilson Jr. (1957-2013), for years an outcast of the art market, is in a second post-mortem solo exhibition, occupying the three floors of Galeria Jaqueline Martins with 140 transgressive works. Most belong to the now-hailed series of erotic photocopy art depicting male body parts—mostly his own. The São Paulo-born artist, known as Hudi by his friends—including myself—bridged the worlds of art and technology. His experiences with the Xerox machine portray small and large-scale compositional images of penises, intended as a protest against the homophobic 1980s, when no gallery wanted anything to do with a young artist obsessed with male genitalia.
In 1982, he performed "Exercício de me ver II" (Exercises in Looking at Myself) with a Xerox photocopier at the Museu de Arte Moderna in Rio de Janeiro, and "Xerox Action" in 1983 at São Paulo's Museu de Arte Contemporânea (MAC/USP). In 2014, his work was presented at Scotland's Glasgow International Festival of Contemporary Visual Art. Other important group exhibitions include: Stories of Sexuality, MASP, São Paulo; Copyart in Brazil – 1970-1990, University of San Diego; The Matter of Photography in Americas, Stanford University; and 31st São Paulo Bienal. Recently his work has been staged at solo shows at Centro Cultural São Paulo and in Toronto at the Scrap Metal Gallery. His work is in the collections of the MoMA; Reina Sofia museum, Madrid; Migros Museum, Zurich; MAGA Museo d'Arte in Gallarate, Italy; MALBA, Buenos Aires; and in São Paulo at the MASP, Pinacoteca do Estado and Museu de Arte Contemporânea da USP (MAC/USP).
Newcity Brazil spoke with Jaqueline Martins, the artist's gallerist, who was responsible for rediscovering Hudinilson Jr. two years before his death, and his friend, journalist Mario Mendes.
Gallerist Jaqueline Martins met Hudinilson two years prior to the artist's death in 2013
Jaqueline, how did you find Hudinilson when you met him later in his life?
He was a most uncommon person who enjoyed sharing his unusual life experience and points of view on art. His personality was in stark contrast with his feeble health at the time.
Why did it take so long for the art market to recognize his work?
Hudi was known as being "impossible" to deal with and his production was way too marginal. On top of all that there was a lazy attitude of the art establishment in having to invest so much time and effort in an artist like him.   
This is the artist's second postmortem solo exhibition in your gallery. The first one, 2014's "Hudinilson Jr. Posição Amorosa" (Hudinilson Jr. Amorous Position), was held a few months after his death. Tell us about it.  
We had worked on it hand in hand; he was very excited about it. The show was all organized in a very emotional moment but we had to give continuity to the process with the utmost respect for the artist and his parents. Hudi wished so badly to have his oeuvre finally recognized by the establishment and art collectors. After so long, international curators were calling us up about his work. It was finally arousing interest in the local and international markets.
Why did he pull away from the exhibition circuit for thirteen years, only to make a comeback in 2004, nine years before his death?     
It's like I said before, the market felt uneasy with him. He demanded time, attention, support, care—he was difficult above all for himself. This also explains why there are so many unknown, marginalized, talented artists like him. They require so much effort the system ends up marginalizing them.
What is the present state of his oeuvre? Was a foundation organized?
Fortunately nothing was lost. We worked together with his family to organize and catalog his vast production. We're finally in the last leg after five years of dedication. We decided to donate some works for the collections of the MoMA, Reina Sofia in Madrid and São Paulo's Pinacoteca, to mention a few.
How do you see Hudinilson's legacy? 
He was a true iconoclast who understood the singularity of the binomial art/life. He grasped that in art ordinary things of everyday life can generate actions that can be transformed into the extraordinary. This is undoubtedly his main legacy.
Journalist Mario Mendes was Hudinilson's close friend in the 1980s
Mario, how did your paths cross?  
It was the early 1980s, I was writing an article on the new generation of artists for Brazil's edition of Interview magazine. The visual arts were booming. I was fascinated by what was going on. We talked over the phone, he stopped by the office and invited me to visit his studio. It was a room in his parents' place, a bourgeois family home in the Aclimação neighborhood.
What was your first impression on Hudinilson?
We clicked instantly. He was tall, thin, had long, dark curly hair and a large, open smile, and, strangely, donned an oversized suit which later I came to understand, along with a Borsalino-style hat, was how he liked to dress. He explained his work, without delving into the BS about narrative, and showed me his erotic work: collages with athletic male bodies made in a photocopier with scraps of fabrics and bits and pieces of all sort of common objects. He also showed me his compositions photocopying his own body parts, which he called "Exercícios de Me Ver" (Exercises in Looking at Myself). It wasn't "dirty" or sex-obsessed. Of course it was provocative and explicit but it had an alluring beauty that was very poetic and subtly delicate.  
Hudi also had politically oriented work.
He did several urban protest interventions from 1979 to 1982 with 3nós3, a collective threesome with artists Mário Ramiro and Rafael França, to protest against the military dictatorship that ruled the country from 1964 to 1985 and took away the constitutional rights of the Brazilian people. The trio performed urban actions documented by photos like hooding statues of controversial public figures praised by the hardline status quo.
I met him in the mid 1980s while he worked at Galeria Suzana Sassoun, now closed, and he eventually became one of the gallery's artists.
Hudi was represented in the 1980s by Suzana Sassoun, one of the most successful gallerists in São Paulo. He was very focused on his work that explored the male body, his, his friends' and guys he asked to nude model for him like Jorge Morabito, a graphic designer. These provocative graphic experiments portrayed homosexuality in the early stages of the AIDS epidemic before the devastation caused by the virus.
Were you close until his death?  
When the art establishment hailed him as an outcast artist that dialogued with the likes of marginal names such as Jean Genet and Robert Mapplethorpe, my work took me to write about international fashion and distanced me from São Paulo's underground gay culture. We exchanged a few phone calls but our paths no longer crossed. In 2016, I was surprised to know there was a book published about his work along with an exhibition on "artist Hudinilson Jr., found dead in his apartment at Bela Vista neighborhood in 2013 at the age of fifty-five." Both the book, "Posição Amorosa" (Amorous Position, no English translation, WMF Martins Fontes publishers), by art critic Ricardo Resende, and the solo exhibition at Centro Cultural São Paulo celebrated the marginal artist. However I was shocked to read Resende's depiction of him, I quote: "This was a guy obsessed by sex who created a dirty oeuvre." What an unnuanced description of my dear friend.
What do you find is Hudinilson's main legacy?
After his death, all his bios hailed him as a damned artist. Now his work is in the collections of the MoMA, Reina Sofia, Malba. For me, artist Hudinilson Jr. and Hudi the human being are a single entity above any attempt of categorization.
Hudinilson Jr.
Through September 6, 2019
Galeria Jaqueline Martins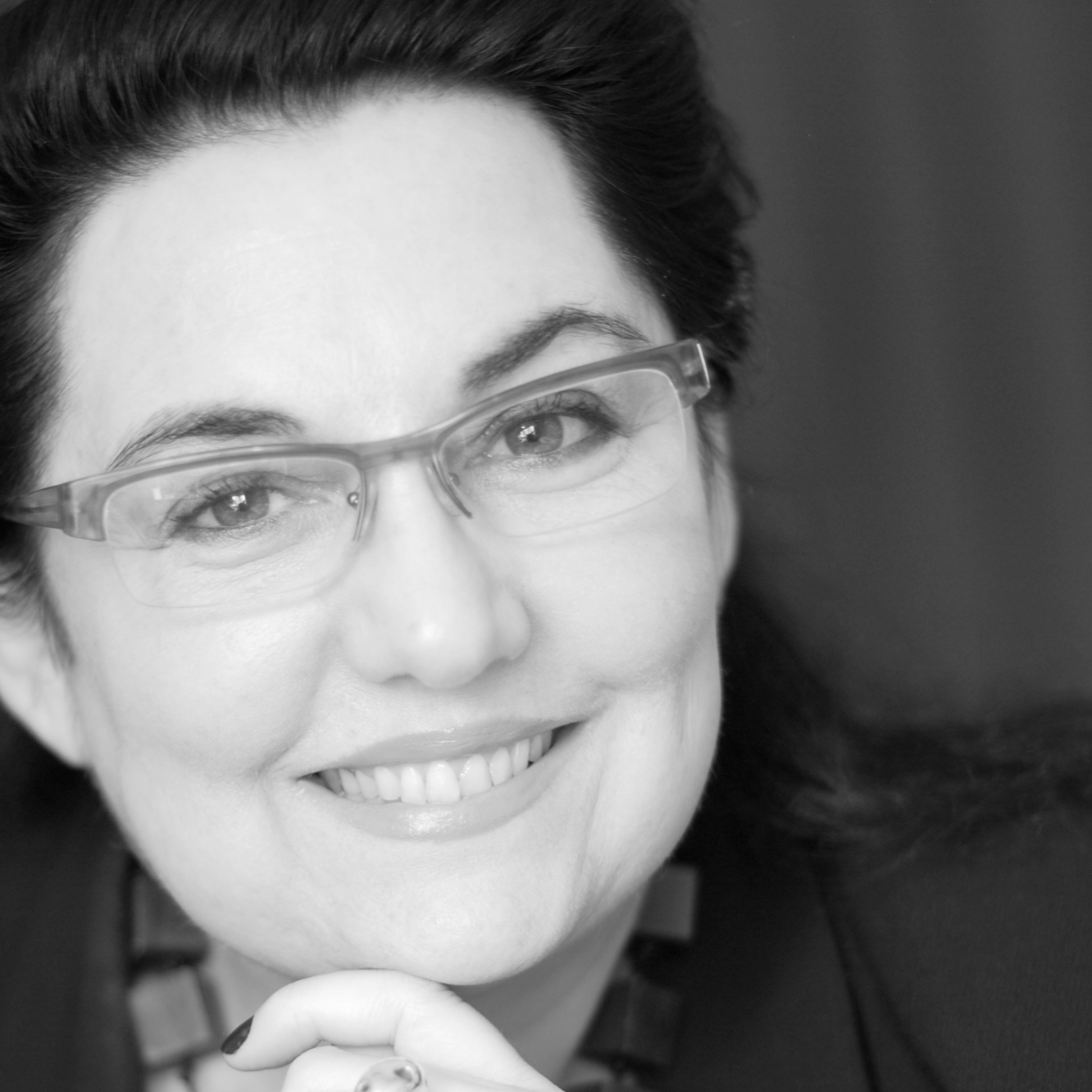 Rio-born Cynthia Garcia is a respected art historian, art critic and journalist fluent in five languages stationed in São Paulo. Cynthia is a recipient of the 2023 APCA (Paulista Association of Art Critics) award as a contributing editor of Newcity Brazil since its founding in 2015. Her daughter America Cavaliere works in the contemporary art market and her son Pedro Cavaliere, based in LA, is in the international DJ scene.
Contact: [email protected], www.cynthiagarcia.biz