For her second solo exhibition at São Paulo's Zipper Galeria, Colombian artist Adriana Duque brings her edginess to the Spanish Renaissance in the series "Renacimiento." The Renaissance, which ran from the end of the fourteenth century to the early sixteenth, introduced the art of the portrait to the courts of the Old Continent, tearing away from the pictorial tradition of Christian scenes and characters typical of the Middle Ages. During the dominance of Spain (1540-1620), the costume worn by the elite was the richest ever seen in Western Europe due largely to the precious metals and gems looted from the New World colonies. In Duque's "Renacimiento" the rigid costumes—known as the verdugado (farthingale)—don angel-faced niñas (girls) with a panoply of high-tech gold ornaments that recall the fashion of the glittering jewels embroidered over whale-boned heavy, velvety fabrics tinted black, the color of the Spanish court par excellence. Enraptured by historical images, childhood beauty and digital technology, Duque's minutely detailed, photo-painterly portraits are every bit her own carefully researched creations.
The fifty-year-old artist lives in Colombia and has participated in collective exhibitions in Paris and Madrid, as well as in her hometown of Bogotá, among them: "Photoquai – Biennale de Photographie," Musée du Quai Branly, Paris, 2013; "Desnudando a Eva", Instituto Cervantes, Madrid, 2012; "Topologías: Materias en Tránsito," Casa de la Moneda, Bogotá, 2006. Her main solo shows include: "Iconos," Zipper Galeria, São Paulo, 2014; "Anthology of an Obsession," Witzenhausen Gallery, Amsterdam, 2014; "The Other Side," Galería el Museo, Bogotá, 2014; "Infantes," Galeria Horrach Moya, Palma de Mallorca, Spain, 2010; "Baroque Children," Museo Iglesia Santa Clara, Bogotá, 2009; and "De Cuento en Cuento," Museo de Arte Moderno de Medellín, 2005. In Colombia, her works are in the collection of the Museo de Arte Moderno de Medellín, and in Brazil at Museu de Arte do Rio (MAR), Rio de Janeiro and at Instituto Figueiredo Ferraz (IFF), Ribeirão Preto, São Paulo state.
Where does your fascination with the portrait come from?
During my childhood years I used to spend entire seasons at my grandmother's house, and I was especially attracted to those wonderful art history books she had in her library. That was when I first saw the disturbing, strange and magical portraits of the Renaissance period. Since then, the art of the classic portrait has become my main obsession and my most important creative reference.
Why do you use photography as the medium for your portraits? 
In my five years at the Academy of Fine Arts, I was devoted to studying portraits, but through painting. I explored it in several media—oil, watercolor, pastel, etc.—but then came a time when my desire to achieve a perfect realism took me to the photographic medium. In 2001, I moved to Barcelona because of a scholarship in photography and digital processes. Since then all my work has been expressed through photography and eventually video.
Did you study art history, historical costumes and portraits? 
I think the best way to go in deep in a new field of interest is through obsession and observation. My eyes have been fixed for the last twenty-five years on the images of Western painting, I have continually visited museums in different cities of Europe, and I have spent hours on end observing the detailed ornaments, the splendor of the dresses, the facial expressions of the characters, the lighting effects, all that feeds my technique and my possibilities of creation.
How do you produce your work? What type of technology is involved?
My process is simple. I have two assistants who help me in the construction of the dresses, accessories and elements of the scenery. I use Hasselblad technology and good lighting resources. The digital editing process is something that I only do on my own computer. Basically that's it.
How long does it usually take to accomplish one of your photos?
What really takes more time is the process in my mind to define how I wish to conceive the images and imagine each object, each dress, each element in the scenery. After the decision-making is completed, it can take at least two months to produce all the objects that will be present in the photo. Finally, I do the photo session which usually is very time-consuming. After that there is the digital edition of each photographic image. In the end, the image becomes much closer to painting than to photography and reaches a point where photography becomes for me only a medium, not the final goal.
Do you do all your work in Bogotá?
Now my studio is in Bogotá but it is something that at any time can change as new searches are implemented in my work.
Who are photographers you admire?
There are so many interesting photographers around the world, but the two I really admire are Erwin Olaf and Hendrik Kerstens, contemporary artists from the Netherlands.
Who are Colombian artists you admire?
Difficult question. I find the paintings of nineteenth-century painter Andrés de Santa María really fascinating.
What is your advice for young Latin Americans who dream of making a career in the arts?   
Always be faithful to your obsessions and convictions.
Adriana Duque: Renacimiento (Renaissance)
Through August 31, 2019
Curated by Eder Chiodetto
Zipper Galeria, São Paulo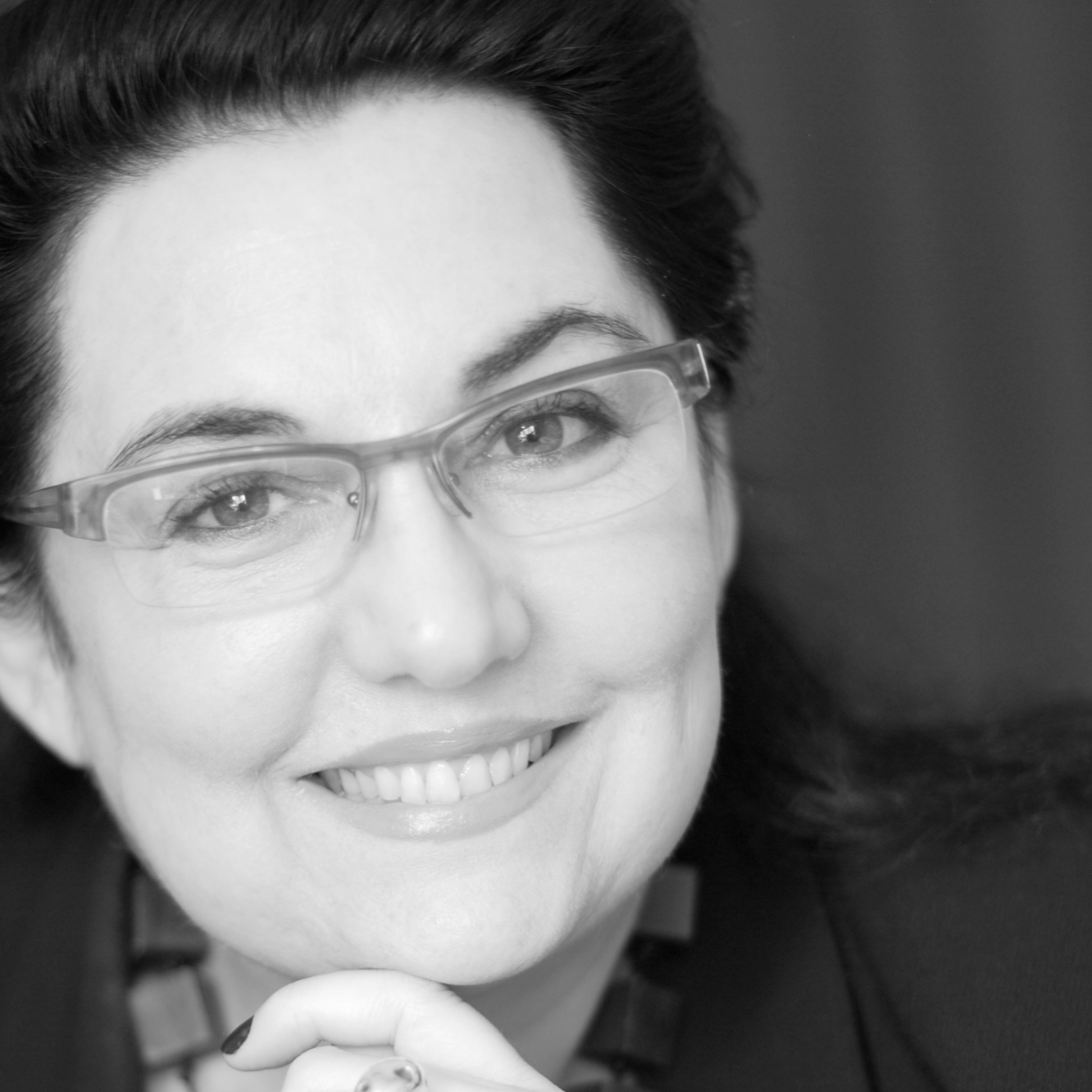 Rio-born Cynthia Garcia is a respected art historian, art critic and journalist fluent in five languages stationed in São Paulo. Cynthia is a recipient of the 2023 APCA (Paulista Association of Art Critics) award as a contributing editor of Newcity Brazil since its founding in 2015. Her daughter America Cavaliere works in the contemporary art market and her son Pedro Cavaliere, based in LA, is in the international DJ scene.
Contact: [email protected], www.cynthiagarcia.biz