Housed in a private institution that opened to the public in 2011 in Ribeirão Preto, a medium-sized town that's a three-hour drive from São Paulo, lies the IFF, Instituto Figueiredo Ferraz, one of Brazil's finest collections of contemporary art. The main geometrical pieces of the collection can be seen through August 18 in São Paulo's Museu Brasileiro da Escultura e Ecologia (MuBe), an art museum designed by the Pritzker-winning concrete master architect Paulo Mendes da Rocha. Curated by Cauê Alves, "Dulce and João Carlos de Figueiredo Ferraz Collection: Construções e Geometrias" (Buildings and Geometries), features exponents of Latin American art such as Artur Lescher, Carlos Fajardo, Carlos Garaicoa, Ernesto Neto, Fabio Miguez, Nelson Leirner, Laura Vinci, Nuno Ramos, Paulo Pasta and Servulo Esmeraldo.
Entrepreneur and engineer João Carlos de Figueiredo Ferraz is a foremost figure in the local art scene. He is on the board of several museums, a patron of MoMA's Caribbean and Latin American art and has been president of the São Paulo Bienal. His father was once mayor of São Paulo and an aunt was the first female minister of state in Brazil, heading the Ministry of Education. In 1982, Figueiredo Ferraz moved to Ribeirão Preto. Three years later, a canvas by AIDS-deceased neo-expressionst painter Jorginho Guinle was the start of a collection that now boasts over one thousand pieces, including prized paintings, sculptures and installations.
The first work of contemporary art you bought was in the 1980s, the painting "Dispnéia Parafernália" (1981), by my dear late friend Jorginho Guinle (1947-1987), in his characteristic vibrant neo-expressionism. Does it still hang in your living room?
I remember having bought some work in paper from artist friends during college but nothing relevant. The first work I bought in a gallery—Galeria Luisa Strina—was in 1985, it was Jorginho Guinle's "Dispnéia Parafernália." I still like this painting very much; it is now being shown at an exhibition at IFF curated by Rafael Maia Rosa, son of artist Dudi Maia Rosa.
Another iconic work you bought early on in your collection is the red motorbike, "Moto" (2000), by Sergio Romagnolo. Is it still parked inside your living room? 
Sergio Romagnolo's red motorcycle was bought during the 1990s. It was parked in our living room for a long time, presently it is in IFF's storage. All these works are very significant to me as well as for the recent history of Brazilian art because they indicate the diversity of styles and how techniques and concepts have evolved.
We have very few big art collectors with private museums like yours, that are open to the public. What led you to create IFF? Was it due to some change in the local anachronistic legislation regarding private collections?
The legislation remains the same. It was simply a personal decision of mine.
The present MuBE exhibition is focused on the geometrical works in your collection. What other characteristics stand out in the IFF collection?
As I mentioned before, the main characteristic of the period since I started collecting is the diversity of mediums and concept. We have neo-concrete art, neo-expressionism, figurative art, sculpture, photography, installation and other medias. I have always been open to artistic manifestations; that's the reason why the collection is so comprehensive. In the specific case of the MuBE exhibition, curator Cauê Alves selected works that reflect the rigorous geometric concept of the building's architecture by Paulo Mendes da Rocha. The end result is very pleasing.      
Are you on the board of art museums?
I am on the board of several museums and cultural institutions, among them: the MASP, Pinacoteca, MAM-SP, São Paulo Bienal Foundation, IAC (Instituto de Arte Contemporânea) and, naturally, at the IFF. I'm also in the MoMA's group of patrons of Caribbean and Latin American art.
Is the IFF regularly visited by international curators? Have you loaned works to exhibitions abroad?
We receive art critics and curators from different countries and loan works for exhibitions here and abroad. A few years ago I lent a work by Mira Schendel from the Sarrafos series (1985-1987) for an exhibition at the MoMA. 
Who is a fellow collector you find inspiring?  
The collector I have a profound admiration for and a nurturing friendship with is Patricia Cisneros.
Do you remain an active collector? What are the last works you bought?
When I can, I'm always visiting art galleries and fairs. During these visits I usually buy something, it can be a work that surprises me from a beginning artist or from a veteran artist. Recently I had the opportunity to buy an exceptional sculpture from José Rezende from the 1970s.
What are the largest works in your collection?
I find the concept "large" misleading because we can be talking either about dimension or cultural relevance. I have works that befit both cases. In relation to size, I have no worries since we have a lot of space at IFF.
Do you have the habit of making donations to museums?
I have donated several works to museums and institutions. Recently I donated a work by Lydia Okomura to the MuBE.
Have you ever donated to a public space?
At the anniversary of the city of Ribeirão Preto, where IFF is located, I donated a large-size sculpture by José Rezende that now stands in the city's most important park.
Before IFF's opening in 2011, in an interview you advised new collectors to: "Bet on the artists of your generation, but bet on pieces you like." Does your advice remain the same?
It's hard to give advice on artists at the onset of their careers. Nowadays there are so many new names coming into the market. As we know, some will make it and others won't. I always say two things: buy from a reliable art gallery, this way, at least the risk is smaller, and buy art you honestly enjoy. This way even if the artist doesn't become big at least you have a work you admire.
Wrapping up, what else would you have to say to new art collectors?
To collect art is an act of passion.
Dulce and João Carlos de Figueiredo Ferraz Collection: Construções e Geometrias (Buildings and Geometries)
Through August 18, 2019
Curated by Cauê Alves
MuBe (Museu Brasileiro da Escultura e Ecologia), São Paulo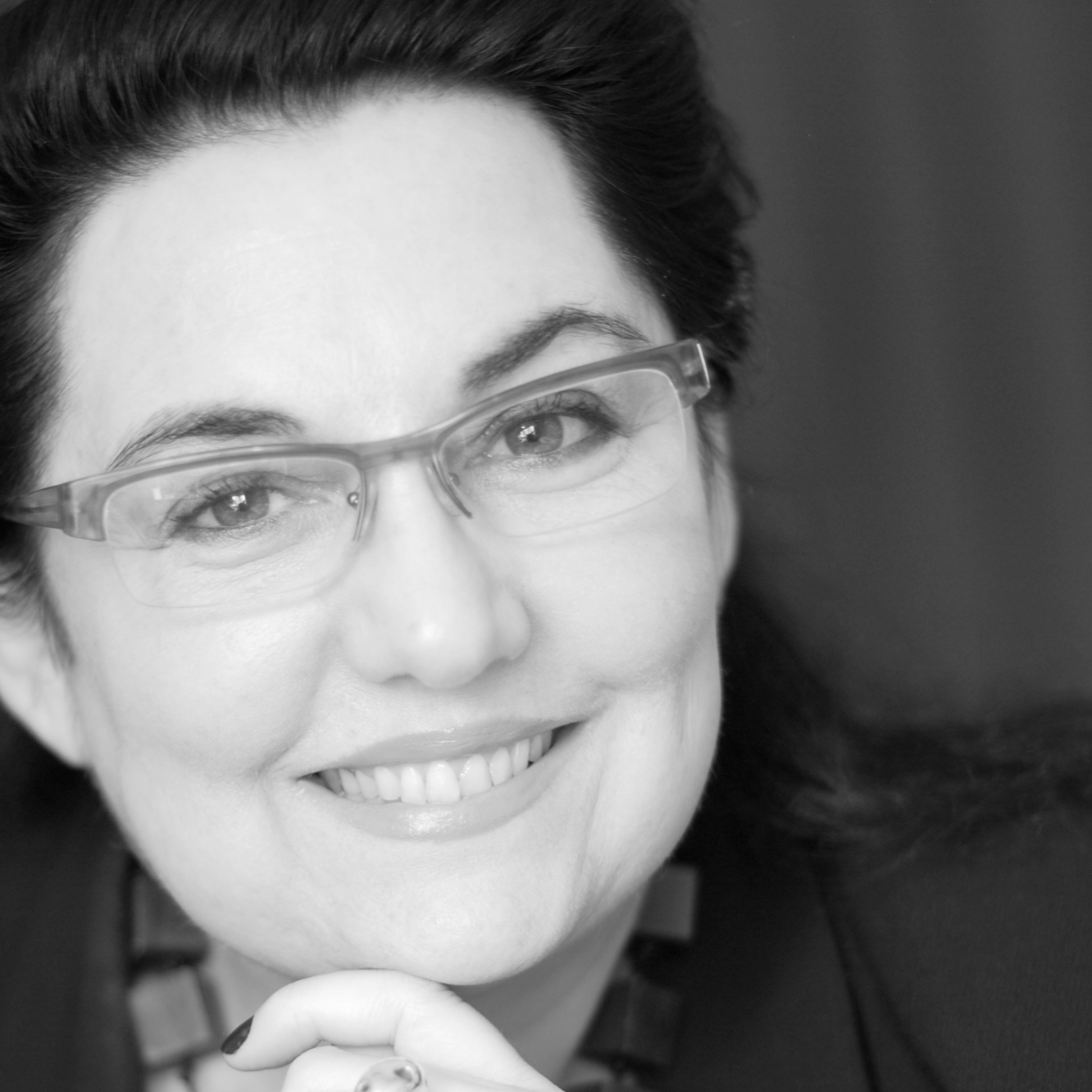 Rio-born Cynthia Garcia is a respected art historian, art critic and journalist fluent in five languages stationed in São Paulo. Cynthia is a recipient of the 2023 APCA (Paulista Association of Art Critics) award as a contributing editor of Newcity Brazil since its founding in 2015. Her daughter America Cavaliere works in the contemporary art market and her son Pedro Cavaliere, based in LA, is in the international DJ scene.
Contact: [email protected], www.cynthiagarcia.biz