Admired by his peers as a touchstone of Brazilian art since the 1970s, Luiz Paulo Baravelli brings to São Paulo's Galeria Marcelo Guarnieri works made between 1967 and 2017 that display the core values of his artistic vision. The five-decade retrospective, which includes paintings, sculptures and recortes (his famous, irregular cutouts), also gives a glimpse into some of his notebooks and stages part of his studio—his well-weathered leather club chair and an indoor plant; his wife is landscape designer Sakai Ishii. The shrub comes from their small ranch, a restored old factory in Granja Viana, a district in the outskirts of the city from which they escaped to in the mid-1980s, when I was privileged enough to visit. Silence, space and time are crucial for the São Paulo-born, seventy-seven-year-old painter, draughtsman, sculptor, engraver, art teacher and newspaper chronicler, who dropped out of architecture, though it remains the basis of his oeuvre, and dons denim overalls, paint brush in hand, everyday from 4pm until dawn.
Since the late 1960s, Baravelli has participated in the biennales of São Paulo, Venice, Havana and Mercosul. His work has been displayed at São Paulo's MASP museum and the Pinacoteca, and Rio's MAM (Museum of Modern Art), as well as the Hara Museum of Contemporary Art in Tokyo, and the Museo de Arte Moderno de Buenos Aires, among other institutions. The current exhibition leaves one with a sharp appetite for Baravelli's work, an artist the world deserves to see.
How do you analyze your almost six-decade career?
Looking back, there are three main periods that interweave: 1964 to 1973, 1973 to 1980 and from then until now. At the beginning, since I had no formal education in the arts, I used my small knowledge of architectural building and planning to devise objects that were produced by carpenters, metal workers, etc. At the same time, I was teaching myself how to paint and draw. By 1973, I painted "Diadema," the first painting I was proud of. Until 1980, following the tradition, my paintings were in rectangular canvases, but I "discovered" painting could exist in irregular formats. The reason for the quotations is that since the early Renaissance with Cimabue, later on Tiepolo and the baroque artists were all acquainted with different canvas formats. The lesson is to think outside of the box, here symbolized by the rectangular canvas.
Your current solo shows work from the 1960s when you began as an artist to present-day works. Do you see it as retrospective?
I was born with these eyes and hands and this brain, and will have them forever. When William Saroyan was asked what is a novel, he said: "It is the novelist." Chronology is a tool for critics, curators and journalists; the artist remains the same all the way. Deep down, an exhibition does not show works, it shows the artist or parts of him. This idea may seem like something taken from a Jorge Luis Borges fiction or from some crazy film by Louis de Funès! I have done several exhibitions entitled Partes (Parts).
Tell us about this exhibition.
I see my life's work up to now as a single set with circa 2,500 paintings, objects and drawings. My model in this process is Paul Klee. Everything is related as a single great organism. To understand an artist, you have to be interested, patient and have time. Andy Warhol said the famous phrase that we would all be famous for fifteen minutes; instead I'd rather be well known by fifteen people for a long period of time.
How do you explain the variety of materials and processes in your work?
It probably comes from my schooling as an architect. A house is built with concrete, iron, bricks, wood, glass, plastic, etc., and we look at it and see one whole object. A building is a different plural concept as compared to sculpting or painting, traditionally reduced to materials such as paint or marble. In some of my paintings I use acrylic and oil paint, crayon, collage, encaustic and so on, each technique renders specific qualities and results. It is an integrated and functional full process.
Were you born with the desire to be an artist?
I believe people are born only with the biological instinct of survival, the rest comes on a daily basis. You're born an animal and you become a human being as you learn how to formulate abstract ideas. Drawing came naturally to me however being gifted does not make you an artist but it certainly is a head start. The rest comes with acquired culture and hands on work.  As a product of the middle class, I noticed early on that cultivated and rich people looked up to art.
In the early 1970s, you, Carlos Fajardo, Frederico Nasser and José Resende were an entity in Brazilian art. You participated in numerous exhibitions together, and founded the iconic art school Escola Brasil (1970-1974). What is the legacy of this inspirational school?   
Contrary to the groups that came before us, what bound us together was a common sensibility, not a predefined aesthetic program. Although we shared complementary views we had distinct attitudes. Escola Brasil was an experimental art school founded by four young artists, each one very different from the other, evidenced in their later works, that was opened from 1970 to 1974 in São Paulo, then a peripheral city in the art world, during the height of Brazil's military dictatorship. "Art is many things," was the phrase highlighted in the catalog at the school's launch, which to an extent represented a certain modernist ideal. In the late 1960s, eighty years after the first Impressionist exhibition, modernism reached its "rococo" phase. During the school's existence the idea that "art is many things" morphed into "art is anything," a post-modernist motto that still influences artists today. In a way, Escola Brasil existed at the end of a period, not at the beginning of another new moment in art.
Tell us how Escola Brasil came about.  
My easiness with drawing and building naturally drove me to architecture, of course there was the push of my middle-class family who dreamt of a son engaged in a decent profession. Before college I had a job drawing perspectives for a group of architects but it was good to make me see the daily activities of the profession were too conditioned and slow-paced for my type of personality. I was admitted to college at FAU/USP in 1964, the year of the military coup and witnessed the university crumbling down. So Fajardo, Nasser, Resende and I decided to take up drawing and painting classes with Wesley Duke Lee (1931-2010).  My fascination with Wesley's work and his lifestyle as an artist with its free, imaginative aspects attracted me on the spot. We all gave up architecture, rented a studio and this led to Escola Brasil.
Apart from Wesley, who else influenced you?
I always find weird my colleagues from the younger generation mention they were influenced by the same handful of Brazilian artists that came a few years before them. In 2002, when I reached sixty, a magazine invited me for an interview so I made a list of guests, all of them older than me, for a hypothetical birthday party, to which I invited all those who had influenced me. There were 399 names, among them forty-three Brazilians. Of course there are notable absences. Among my guests was Chicago-based artist Roger Brown.
Let us now wrap up with your word of advice for young struggling artists.
Be smart, brave and absolutely honest with yourself. May the good fairies bless you with good luck!
Luiz Paulo Baravelli: Pinturas e objetos de 1960 a 2017 (Paintings and Objects)
Through August 3, 2019
Galeria Marcelo Guarnieri, São Paulo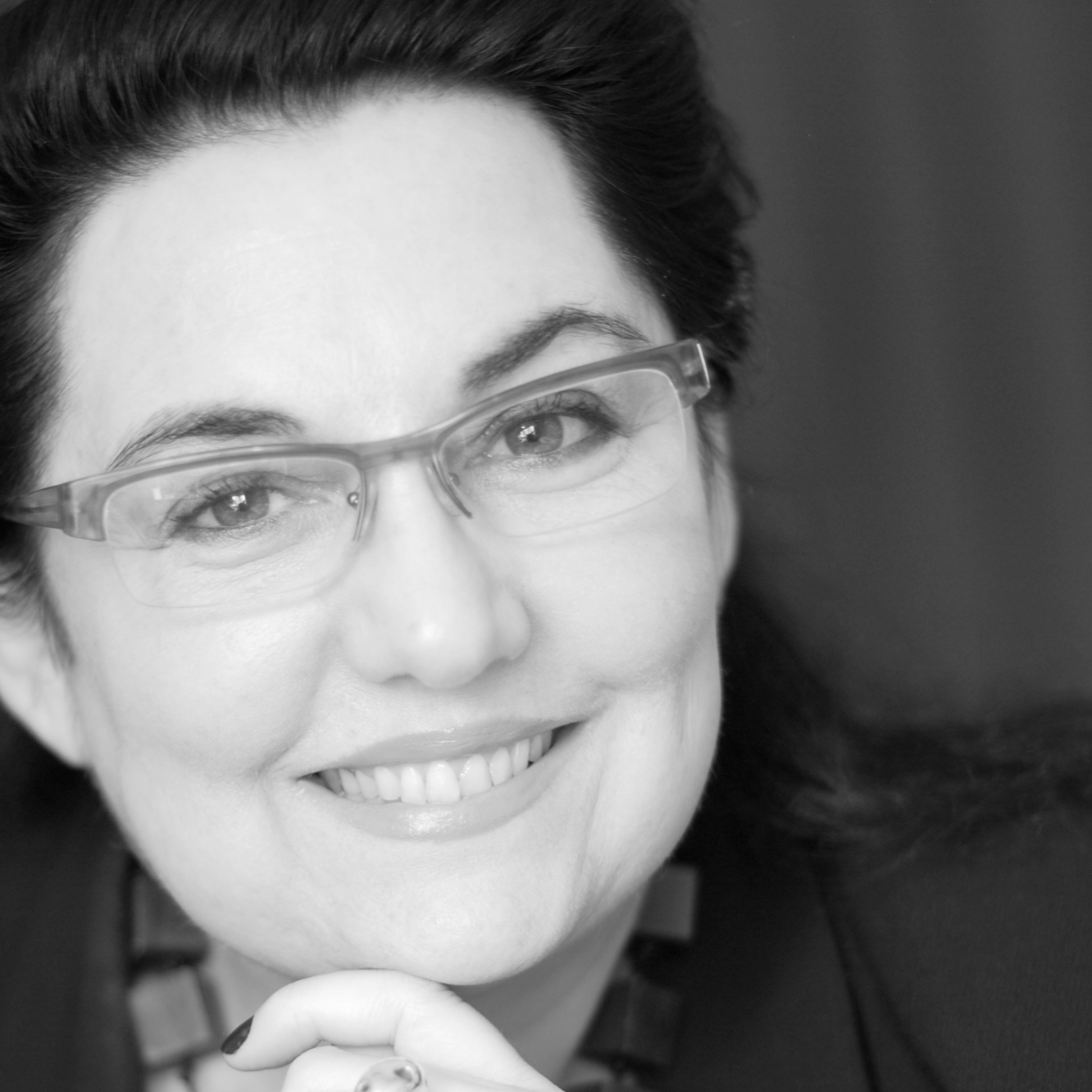 Rio-born Cynthia Garcia is a respected art historian, art critic and journalist fluent in five languages stationed in São Paulo. Cynthia is a recipient of the 2023 APCA (Paulista Association of Art Critics) award as a contributing editor of Newcity Brazil since its founding in 2015. Her daughter America Cavaliere works in the contemporary art market and her son Pedro Cavaliere, based in LA, is in the international DJ scene.
Contact: [email protected], www.cynthiagarcia.biz