The interactive sculptures and digital installations of media artist Anaisa Franco are staged at the solo exhibition "Expanded ID/ID Expandida" in São Paulo's Galeria Lume. The thirty-eight-year-old artist from Uberaba, in Minas state, who is now based in Barcelona, builds hybrid systems and artistically transforms them by blending analogical and digital processes. The "situations," as she calls the interaction with her sculptures, are aimed at expanding the senses by creating new shapes, relationships and experiences. This is seen in the show's titular work, "Expanded ID." Developed at FABLAB Garagem, in São Paulo, it is a parametric interactive public-art installation first shown at last year's City Life Festival in Shanghai. Another example of the media artist's obsession with hybrid systems is "Confusion," an emotional sculpture made with laser, transparent layers of acrylic and an interactive "neurotic" plasma brain in the form of a head with two faces, molded on the artist's own. It talks to the spectator when its "neurotic" brain is touched. The basket-case piece was developed during the artist's residency at the Museo de Arte Contemporáneo Gas Natural Fenosa, in La Coruña, Spain. From her Psychosomatic Series, "On Shame," made in collaboration with musician and programmer Scott Simon, is a visual and sound installation with a domed digital mirror interface that distorts the onlooker's image. The most bizarre of all is "Pregnant Man." Commissioned by Homeostase @ The Wrong, New Digital Art Biennale at CCSP, São Paulo, this video sculpture collects stories of transgender men who underwent gender transition but kept their wombs and experienced pregnancy. However, the most fun is "Digital Kitchen to Eat your Selfie," where the visitor literally eats his or her own selfie, as the multimedia artist explains in the interview.
Franco has masters' degrees in art from São Paulo's FAAP college and in digital art and technology from the University of Plymouth, UK.Since 2006, she has been in art residencies in the TAV Taipei Artist Village, Taiwan; the Museu da Imagem e do Som, São Paulo; the Medialab Prado at the Media Centre d´Art i Disseny (Mecad), in Madrid; and the Hangar, a center for arts production and research in Barcelona. Her hybrid sculptural works and installations have been exhibited in Paris, Madrid, Barcelona, Brussels, Taipei, Seoul, Melbourne and São Paulo.
Anaisa, what is the common conceptual ground of the works on view?
All of them deal with the expansion of human identities, senses and self-knowledge. The entire show is an analysis and a showcase of how humans identify with gender, procreation, biological biometry and how the continuous loop of feelings generates somatic cycles, which can be a means for the process of self-knowledge and expansion of our visions.
Can you explain some of the works?
The main part of the exhibition deals with expanded identities, beginning with "Expanded ID," which scans the fingerprint and transforms it into projected geometric enlarged shapes. "Devenir" deals with the multiplicity of gender identity, and "Sweet Reflection" transforms the portrait identity into food. In the second part of the exhibition are the Psychosomatic series, where you can see several interactive sculptures named out of feelings such as Confusion, Shame, Anxiety. When the user touches it, looks at it or by his mere presence feelings are interchanged. These sculptures are in a somatic process that analyses human feelings where every symptom is psychosomatic and can be a means to bring about the process of self-knowledge.
What led you to produce hybrid systems?
In order to give behaviours and life to the sculptures/installations I need to build a digital system, which is equivalent to their brain, what they think, what they express, what they dream and feel. Those behaviours are created to interact with people producing a communication and a relationship with the spectator. The analogical and material part of the system includes the creation of the sculpture body in order to host the digital system.
Have your hybrid systems ever been used in scientific projects?
No, it's an art creation for the means of art only. Scientific research looks for functionalities, my art searches for the process of self-knowledge and expansion of visions and senses.
Tell us about your "Digital Kitchen to Eat your Selfie," from your Sweet Reflexion project.
It is my largest project to date. It was built in 2016 in São Paulo. It was a commission of URBE Festival – Public Art Show. The project is an Interactive Parametric Honeycomb Pavilion where we built a digital kitchen for people to eat their selfies, which were printed in edible units using a food 3D printer. The audience faces were mapped via photography and printed over a pancake through a digital food printer which also printed the translucent cover of the pavilion with the image of their faces. The purpose of this project and the autophagic act symbolized by the food came from my desire to pay homage to the ethnic diversity of the people of the Bom Retiro neighborhood in São Paulo, and to return that experience in the form of personalized sweets to the area's inhabitants. Part of the project is now being exhibited in my current show at Galeria Lume.
What is your most complex project?
"Expanded ID" (2018), a parametric interactive public art installation that scans the visitor fingerprint and transforms its shape into a generative animation that pulses colourful 3D blocks of the user's unique fingerprints shapes. The work was developed during the Homeostase residence at FABLAB Garagem in São Paulo and exhibited at City Life Festival in Shanghai, China in 2018 for a period of six months. Its interactivity was developed by the experts Grupo Amudi. It is the main piece of my "Expanded ID" show at Galeria Lume.
Are your works group projects?
Some of the projects I hire a team to develop, others are done in collaboration and others I do by myself. It always depends on the size and complexity. I love to work in a team, where other people complement your knowledge.
Where are the most cutting-edge hybrid artistic systems being currently produced?
The most advanced constructions I've ever seen are in Asia. The Super Trees in Singapore blew my mind because of its sustainability, advanced design and size.
Why did the SuperTree Grove (2015) in Singapore blow your mind?
It is the most advanced hybrid system produced to this day. The forest consists of eighteen supertrees that act as vertical gardens generating solar power, with air venting ducts for nearby conservatories and collecting rainwater. To generate electricity, eleven supertrees are fitted with solar photovoltaic systems that convert sunlight into energy, providing lighting and helping with water technology within the conservatories below. Varying in height between twenty-five and fifty meters, each supertree features tropical flowers and ferns that climb up its steel framework. The large canopies also operate as temperature moderators absorbing and dispersing heat while providing visitors with shade and shelter from Singapore's high temperatures.
Do you work in a studio or a lab?
I generally work in studios and fabricate the pieces in a fab lab, a digital fabrication laboratory. The last work was developed in the Homeostase residence and hosted by Garagem FABLAB in São Paulo. Every project is different. Sometimes we work online, sometimes in person. There are no recipes to follow. I also work with commissions from festivals, exhibitions and clients.
Who are the artists you admire in your field?
Mexican Rafael Lozanno Hemmer, based in Montreal, and Spanish Daniel Canogar, who lives and works in Madrid. Both of them work with digital systems for public spaces and exhibitions.
What advice do you give a teenager who dreams to be a media artist?
The best way is to start by creating your projects and applying them to competitions for residences, festivals and commissions.
Anaísa Franco:Expanded ID/ID Expandida
Through August 3, 2019
Galeria Lume, São Paulo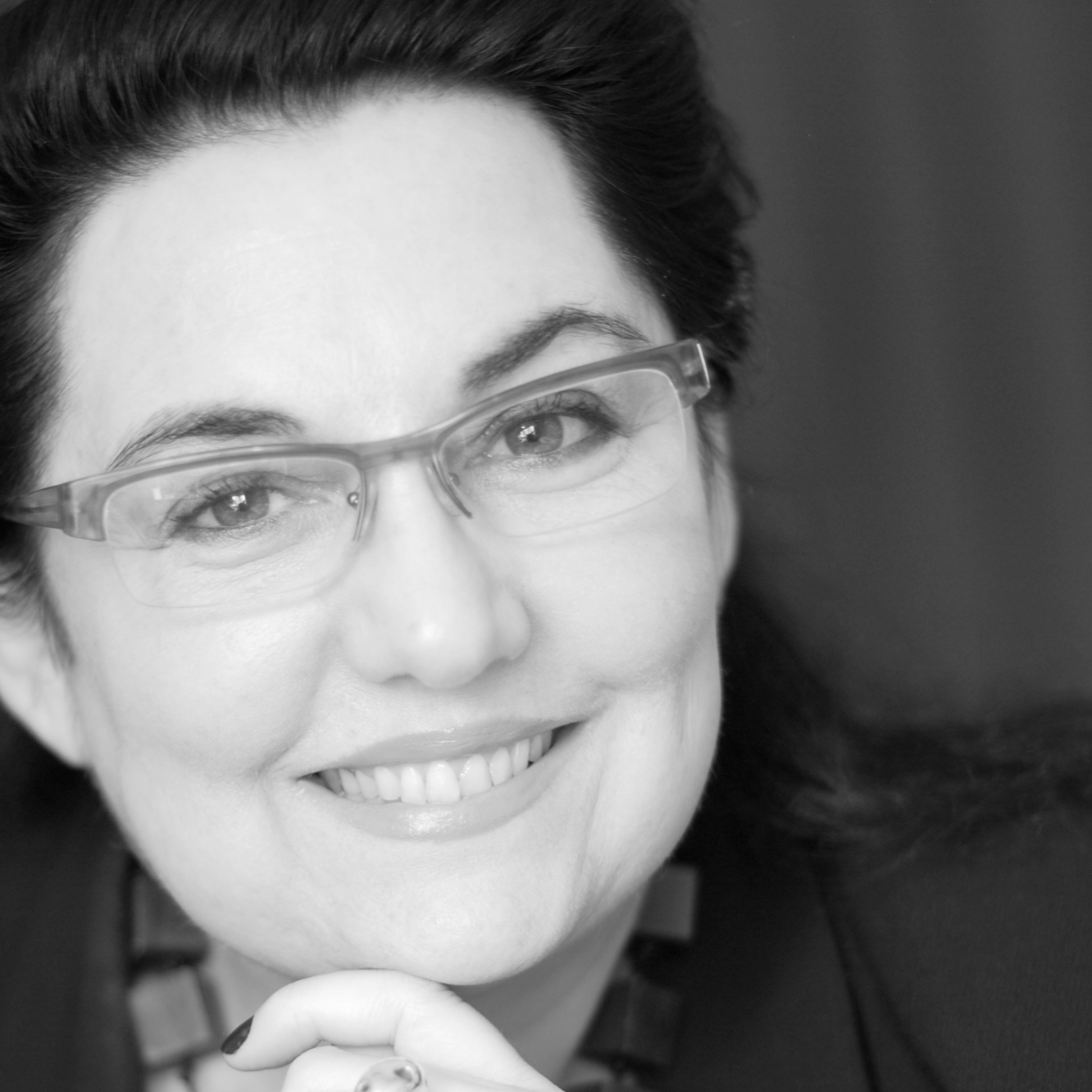 Rio-born Cynthia Garcia is a respected art historian, art critic and journalist fluent in five languages stationed in São Paulo. Cynthia is a recipient of the 2023 APCA (Paulista Association of Art Critics) award as a contributing editor of Newcity Brazil since its founding in 2015. Her daughter America Cavaliere works in the contemporary art market and her son Pedro Cavaliere, based in LA, is in the international DJ scene.
Contact: [email protected], www.cynthiagarcia.biz