The compass in the art of twenty-five-year-old Luiz Escañuela, Brazil's rising hyperrealist painter, is both social and political. Through his oil paintings, which resemble high-resolution photos, the young artist aims at inclusiveness, respect and solidarity toward the LGBTQI+ community to which he belongs. His trademark is the human skin reproduced in all its minute details, made using the finest paintbrush and painstaking patience. His debut solo exhibition "Disrupto" (Disrupt), featuring twelve large and small canvases portraying heterosexual and gay men and women, is currently staged at Luis Maluf Art Gallery in the Jardins neighborhood. Since 2015, the São Paulo-born artist, who is of Spanish descent and has a working-class background, has participated in group shows and art fairs such as SP-Arte and Art Palm Beach in Florida. He was plucked from obscurity by his Instagram account.
Luiz, tell us about this exhibition, the first solo show in your career.
I've spent the last three years creating this series and tracing a guideline on how my research and poetics have evolved during this period.
How do you work? Do you project an image on the canvas before painting?  
No, I usually take photos then I divide the canvas into a small grid to help me transfer the main lines of the image. This technique helps me rationalize the process and dedicate myself to every inch of the work while giving each detail the same treatment as the whole painting.
What about your obsession with the human skin?
I focus on the skin, the pores, each body hair, the sweat, the veins. For example, when I'm painting a face, I don't think about the whole face, instead I focus on a single skin pore. I concentrate on a single birthmark, on every single strand of hair, and so on. By working on every pore I'm able to recreate the fabric of human skin.
Your sexuality is very present and influential in your work.
I come from a simple background, went to public and private schools, and I love nightlife, so my social life intersects different worlds. My bohemian lifestyle in São Paulo's nightlife was crucial to discover my own sexuality and my connections between art and real life but it was followed by a serious depression due to a relationship, a death in my family and the frustration of my early career as a designer.
So how did you overcome depression?
I drew a series representing my suffering, the "Símio" (Ape, 2014) drawings. When I finished the last one, I photographed the ten drawings and burned them one by one.
You are very active in the LGBT community.
Most of my friends are from the LGBTQI+ community. We discuss our rightful place in a conservative society so more and more of us can come out of the closet, have a rightful place in society and be respected for who we are and are able to give back.
How do you classify yourself sexually?
I am a cisgender gay man, the opposite of transgender. It refers to those whose gender identity and expression matches their biological sex.
One of your most impactful works is "Fêmea" (Female, 2016), a large, whole-body portrait of a naked trans woman with a baby on her lap. It is not at the current exhibition but it generated buzz around your name and your Instagram account.
It is one of my first paintings in oil. It deals with the issues of transgender women in our society. Maternity and life's continuity are the cherry on the cake of heteronormativity. Studies on gender, dysphoria, sexuality, etc., indicate we remain too long inside a dark, obscure box. The painting resulted from conversations with my trans friends. One of them wished to experience maternity and the others were disgusted by society's prejudice.
What was the reception of the painting in the trans community like?
Some loved it, others hated. Even today this painting is the source of debates in my Instagram. I delivered my work as an artist so I try to keep out of the discussion. In truth, all critiques good or bad regarding this issue are positive because they raise awareness. It is such a complex issue, the more people talk about it the better, it is one of the ways we found to help our cause against so many murderous phobias out there.
To wrap up, you were invited to deliver a workshop in Munich.
My Instagram became a killer in 2018. People from all over the world contacted me, that's how I was invited to give a workshop in Munich. To deliver my first workshop in English in Germany was a most unforgettable experience! Can you believe there were even people from Russia, Canada and Turkey who flew in just to hear me talk? After this I went to Austria, northern Italy and then to London to visit some museums and see with my own eyes an exhibition dedicated to one of my favorite painters, William Turner.
Luiz Escañuela: Disrupto (Disrupt)
Through July 6, 2019
Curated by Roberto Bertani
Luis Maluf Art Gallery, São Paulo
www.luismaluf.com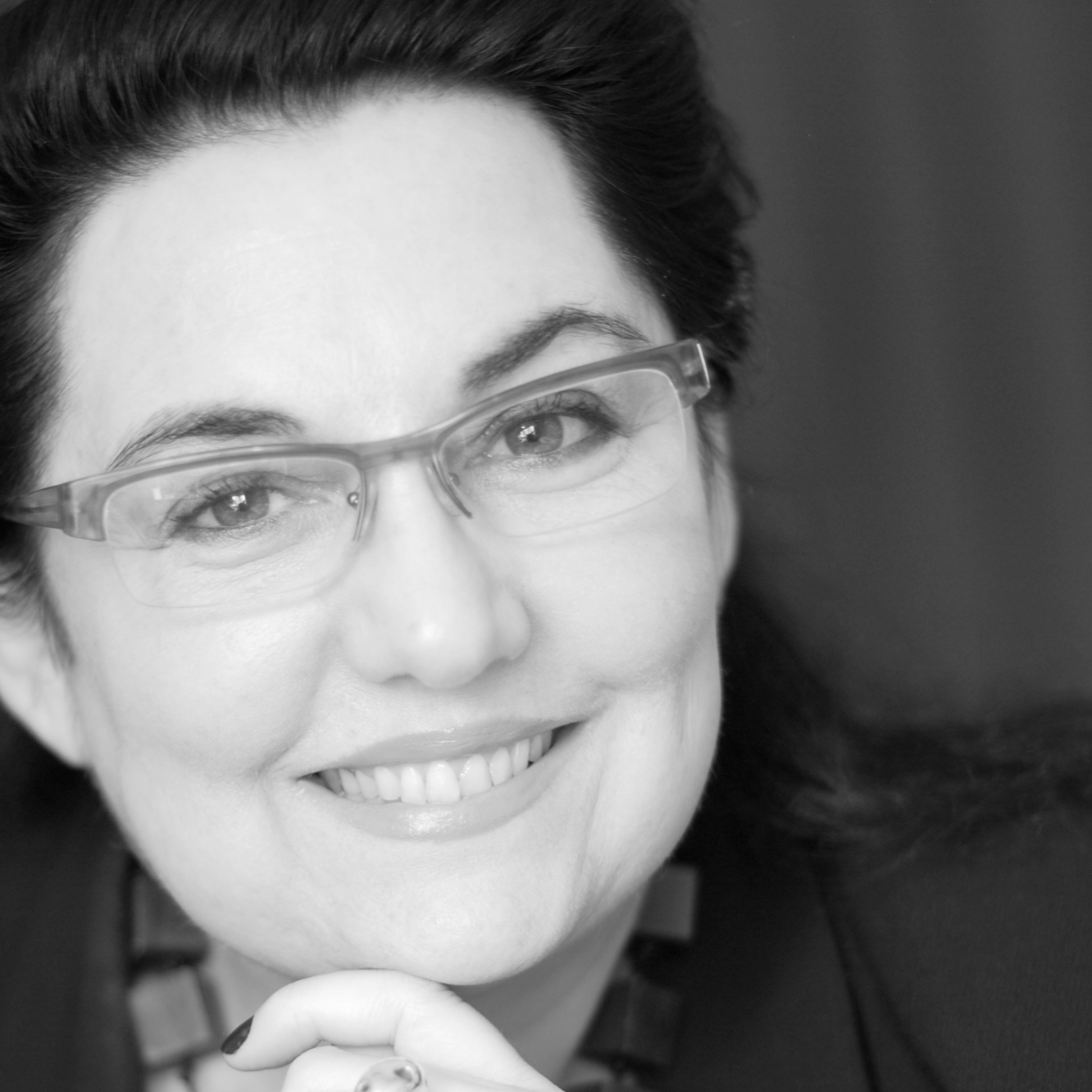 Rio-born Cynthia Garcia is a respected art historian, art critic and journalist fluent in five languages stationed in São Paulo. Cynthia is a recipient of the 2023 APCA (Paulista Association of Art Critics) award as a contributing editor of Newcity Brazil since its founding in 2015. Her daughter America Cavaliere works in the contemporary art market and her son Pedro Cavaliere, based in LA, is in the international DJ scene.
Contact: [email protected], www.cynthiagarcia.biz