For contemporary art and art-film lovers, "Tunga, o esquecimento das paixões" ("Tunga, Forgetting Passions"), is an experimental documentary by journalist and film director Miguel De Almeida on his artist friend Tunga (1952-2016).  This Tuesday, June 11, there will be a special screening at 6:30pm at Cinearte/Av. Paulista in the Conjunto Nacional building in São Paulo.
Over the course of seventy-three minutes, De Almeida delivers a non-linear, unorthodox film, in sync with the unconventional works and eccentric performances of the subversive provocateur, who by the age of twenty-two found a safe haven in the arts. Where else would his boldness and erratic behavior be appreciated? Long before political correctness, Tunga's first solo exhibition, "Museu da masturbação infantil" ("Museum of Child Masturbation"), took place in 1974 in one of Brazil's art temples, the Museum of Modern Art of Rio de Janeiro (MAM/RJ). From then on he tipped the balance of Brazilian conceptual art for good, as Helio Oiticica (1937-1980) had done before him.
The narrator's voice, De Almeida's alter ego, is not a man's but the soft, lusty, Ipanema-style intonation of Rio-born cult gay musician Marina Lima. With the exception of Sinatra's "Night and Day" in the artist's labyrinthine in-loop video, "Ão" (1981) from the Inhotim Collection, most of the soundtrack is Brazilian hard rock. The film is an anarchical succession of archival images and documentary fragments provided by Agnut Studio (which manages Tunga's legacy) in the artist's own Speedy Gonzalez coke tempo, unfortunately slowed down in the official trailer.
After this womanizer nearly overdosed in Madrid in the mid-1990s, he radically changed his lifestyle and was romantically redeemed by love. (The unnamed "redeemer," Esther Faingold, is a wealthy Brazilian heir and ex-CEO, a heavyweight art collector and poet many years his junior, who stood by his side till the end). With typical macho envy, a friend mutters: "He could have all the women he wished." Since an early age, charismatic Tunga compensated for a dull physique with the gift of poetic intellectual gab, luring the opposite sex and all those he wanted to bring to his side, art collectors included.
Identified only in the film credits, the testimonials of his long-time assistants, artist friends Miguel Rio Branco, Cildo Meirelles, curator Paulo Sergio Duarte, and Inhotim founder and art collector Bernardo Paz sound like guys' bar talk. His buddies clearly admire him but no one tries to better the image of this wild, controversial genius, the first contemporary artist to have an installation below the "Pyramid of the Louvre" ("À La Lumière des deux Mondes," 2005). Much like the artist's hectic persona, "Tunga, Forgetting Passions" could be the formula for a filmic disaster but hey no. De Almeida, a brilliant movie critic himself, shows he knows about storytelling and above all that he loves his subject.
Miguel, what is the movie genre of "Tunga, Forgetting Passions"?
"Tunga, Forgetting Passions" is a cross between a creative fiction and a fictional documentary based on freely interpreted facts. Some call the genre docufiction. I would never make a traditional documentary on an artist like Tunga. It would be impossible because of Tunga himself, a rare kind of artist, namely the deterritorialized artist.
Where did the idea for the film come about?
It all began with my friendship with his father, Gerardo Melo Mourão, who was a correspondent for the Folha de S. Paulo newspaper in China and I an eighteen-year old greenie. We met in the newsroom and became friends on the spot. I used to visit him in his apartment during his vacations in Rio, when I met Tunga, who was ten years older than I, and became a family friend. The idea came up when Tunga saw my first film, "Não estávamos ali para fazer amigos" ("We weren't there to make friends," 2015), and I wrote the guidelines for a fictional documentary: a presumed artist named Tunga creates a presumed work from unusual materials while the narrative unveiled the process in different places. It was more of a joke between us and my homage to the greatest director of all, Orson Welles. Unfortunately Tunga fell ill. I agreed to go ahead with the project but in another narrative mood, present at "Tunga, Forgetting Passions." It is my interpretation of Tunga, his father Gerardo, independently of my relation with them, the facts or processes. For my part it is my retribution for the friendship they honored me with. One should give back the affection that comes through friendship.
Where did all the archive come from?  
The film is based on several sources, among them interviews with those who knew Tunga and are very knowledgeable of his art. Then there is the documentation gathered by his studio, and magazine and newspaper cutouts on his doings. For many years, Tunga did performances and exhibitions abroad so we collected this material from museums and galleries.
Do you plan in having your film exhibited in international festivals?
The film opened the 2018 Festival Latino Americano de Cinema in São Paulo, now it is being offered to other festivals. Our distributor was at the Cannes festival to handle the international distribution. We would like to show it in international museums in the United States, Asia and Europe, like the Louvre where Tunga exhibited an installation under the Pyramid.  
What was the total production cost?
The film was sponsored by Itaú Cultural and Canal Brasil with a cost of around one-hundred-thousand dollars, next to nothing for the genre if you compare it to similar productions in the international market.
How has the film's reception been?  
The public and critics' reception has been excellent. There was a lot of excitement in its showing at the CPFL Institute in the town of Campinas. Both public and critics understood the film's non-linear esthetic proposition and narrative. The narrative is akin to a filmic Big Bang. I narrate the story from my point of view of who was Tunga and Gerardo, two forces of nature designed as human beings. Many of the scenes are quite strong; there are several male and female nudes with genitals exposed, and a scene of a crystal "born" through a woman's anus, not through the vagina. Theses scenes are understood from a broader perspective; it is clear it is not a cheap sexual appeal. The nudes relate to the Greek-Roman poetic thinking of both father and son, Gerardo and Tunga. Forgetting passions is a concept developed by Nero's tutor, Roman philosopher Epicurus, to whom the West owes much of its philosophical reasoning.
What is a memorable phrase of Tunga in the film?
"Everything begins with light" and "The artist goes away, the oeuvre remains."
What are the best testimonials of his friends and contributors?
Founder of Inhotim, Bernardo Paz, says he punched a guy in the face who said that Tunga's work was morbid.
Finally, how do you see his work?
Tunga was unique in Brazilian art. He was hilarious, bold, creative, quite a character.
"Tunga, o esquecimento das paixões" (Tunga, Forgetting Passions)
Brazil, 2018, color, 73min
Direction: Miguel De Almeida
Production: Beto Tibiriçá, Mario Borgneth and Plateau Produções
Coproduction: Canal Brasil
Voice-over: Marina Lima
Writers: Miguel De Almeida and Thomaz Marcondes
Director of Photography: Aldo Ribeiro
Film Editing: Alexandre Gwaz
Distribution: CUP Filmes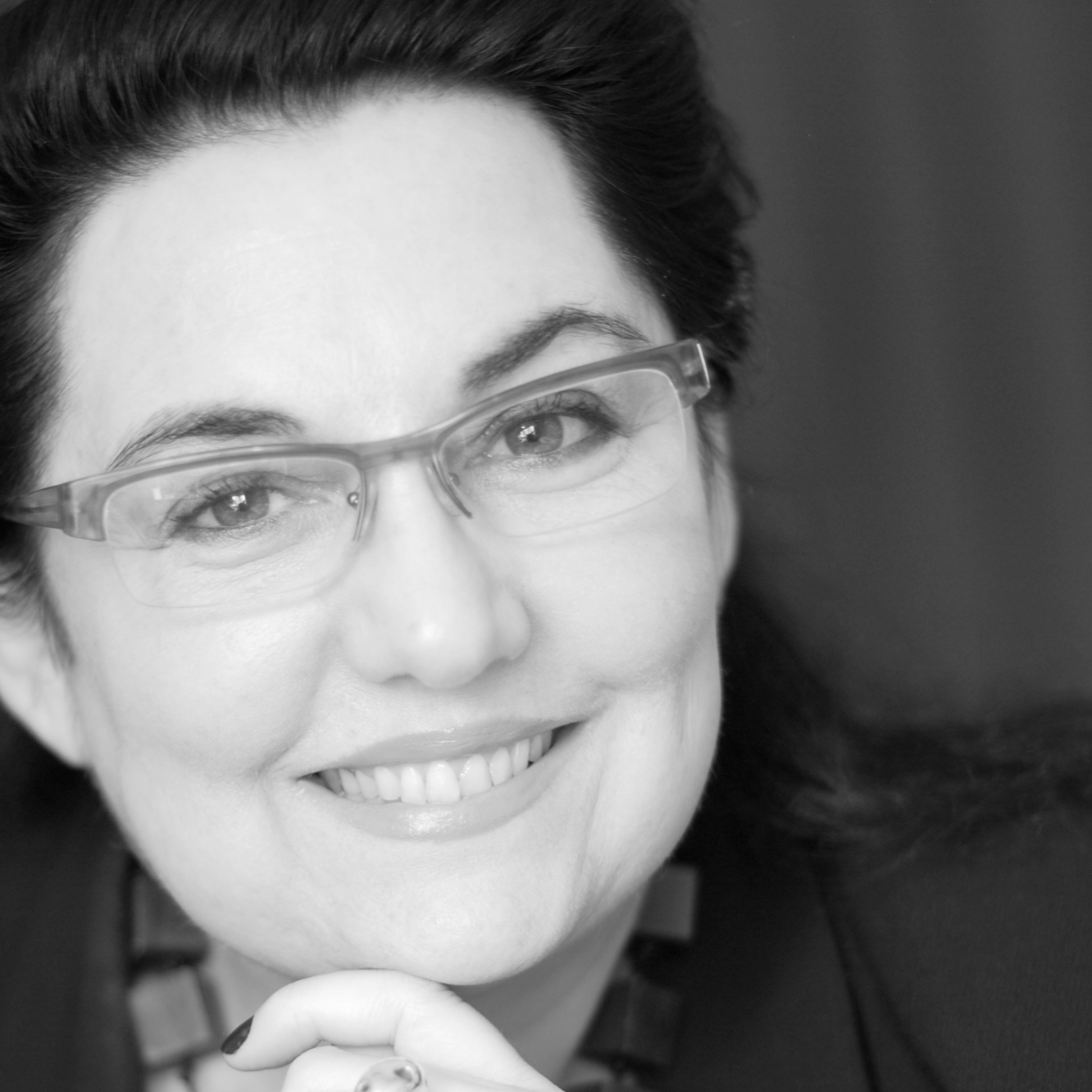 Rio-born Cynthia Garcia is a respected art historian, art critic and journalist fluent in five languages stationed in São Paulo. Cynthia is a recipient of the 2023 APCA (Paulista Association of Art Critics) award as a contributing editor of Newcity Brazil since its founding in 2015. Her daughter America Cavaliere works in the contemporary art market and her son Pedro Cavaliere, based in LA, is in the international DJ scene.
Contact: [email protected], www.cynthiagarcia.biz