The cutting-edge work of Nazareth Pacheco is on view at the new Galeria Kogan Amaro, in the Jardins neighborhood of São Paulo. Since the 1980s, long before the #MeToo movement, her conceptual sculptural pieces, usually in small and medium formats sometimes woven with razor blades, grapple with issues of the female body and her own congenital disorder. Produced during a five-year period, the "Registros/Records" comes with a well-detailed bilingual Portuguese-English book on the brave artist's trajectory and an essay by psychoanalyst Miriam Chnaiderman. Above all, it is a striking personal portrayal of courage, endurance and redemption with a precise, almost surgical curatorship by the artist herself. Its compelling beauty unveils the grief from the loss of her parents and the medical interventions she underwent at the time. It is one of the best gallery shows so far this year in São Paulo for its poetic conciseness, emotional depth and breadth of esthetic concept.  
The deeply personal and disturbing menagerie she collected from these experiences may seem at first morbid or vain, but on the contrary, they reveal her humanity, and that of women as a whole. The four-meter-long installation "Registros/Records" (2019) hangs from the ceiling like a waterfall of tears, with chain-like cutouts of her small family's numerous X-rays and scans. "Vida" (Life, 2019) is a garment rack with nightgowns in satin and lace the artist discovered from her mother's original trousseau. She restored and delicately hand-embroidered them with small pearls and glass beads. From her neurologist father, "Dele"(His, 2018), is a straightforward display of three of his surgical instruments now gilded in bronze in an acrylic box. A series of nine Polaroids, "Momentos" (Moments), registers the artist in ID-photo portraits during different phases of her recent reconstructive and esthetic surgeries.
In 1998, Pacheco participated in the 24th São Paulo Bienal. Her works are in Brazil's most important private and public collections, and have been exhibited in the country's most prestigious galleries and museums, as well as in Argentina, Bahrain, Belgium, France, Germany, Hong Kong, Israel, Jordan, Portugal, Spain, Switzerland and Venezuela. In the U.S. they have been exhibited in collective shows at the Phoenix Art Museum and the National Museum of Women in the Arts, Washington D.C. and in New York City, at the Louise Bourgeois Salon, JCC Manhattan Cultural Center and Museo Del Barrio.
According to the artist, her most significant shows to date have been "OCorpo como destino" (The Body as Destiny, 1993), at Gabinete Raquel Arnaud gallery, a show on the reconstructive and esthetic surgeries she was submitted to; at the 1997 Panorama das Artes at MAM/SP, where she exhibited for the first time her groundbreaking series of razor blades and glass-beads dresses and female adornments, shown the following year in a special room at the 1998 São Paulo Bienal; and the installations "Quarto" (Bedroom, 2003), that she talks about in the interview, and Gota a Gota (Drop by Drop, 2015), a metaphor in gilt bronze for drops of blood, both staged at São Paulo's Pinacoteca.
Nazareth, since you were born you have undergone several medical procedures to the point where you developed a dread for needles and cutting objects; paradoxically these piercing tools are present in several of your works since the 1990s. Is there a therapeutic dimension embedded in your oeuvre?
No, I wouldn't say there is a therapeutic dimension, my work relates to issues concerning my own identity, memory and life.
Do you mind telling us what is your congenital disorder? 
Amniotic band constriction.
What took you to produce your revealing, brave work?
My work is thanks to my parents and the way they brought me up. They never pampered me and I was taught to challenge my own limits. I never thought of myself neither as a victim nor someone worthy of compassion.
Louise Bourgeois is very influential in your work. Tell us about your relationship with her. 
The first time I saw her work was at the23rd São Paulo Bienal, organized by Paulo Herkenhoff in 1996, and I fell in love with it. I told Paulo I would love to meet her. A few weeks later in New York, I called her up and was invited the following Sunday to her house in Chelsea. It was close to where I was staying; I decided during the week to slide my catalog under her door. To my surprise Louise Bourgeois opened the door and invited me in. We chatted for an hour and she pointed out my bangs were over eyes. When I side-swept them, she said: "You have a congenital problem." I answered: "Yes, I was born with a congenital disorder" and she even asked if it was from my father or my mother's side! Then she decided to cook some pasta so I asked if I could help her but she said she was a fast cook. I noticed she was very agile moving about her house. That made me remember my grandparents, born in 1911, the same year as Louise. While they had caregivers and nurses in São Paulo, there she was living all by herself in New York. When I was leaving she said she had a request to make: "You never smile. You have to smile! When I told you I was fast I noticed you didn't smile." The following week, I went to her traditional Sunday salon, as she called those meetings at her place. There was a lot said about the father figure but Louise didn't do much talking but rather wanted to hear about our experiences, our works. I was thrilled with the opportunity of meeting her. I admired her strong personality and the way she "kindly" provoked controversies to make people talk about themselves. On a phone call on a Friday evening in early 2001 she defied me to produce a work to present at the salon on Sunday. I was staying at a hotel where I'd have to make the work; I had to run to the store to buy some plastilina clay. Over the phone she told me to close my eyes, tell her what it was and its size. When I said something around fifteen to twenty centimeters she replied: "How very shy you are!" In 2003, her provocation prompted me to produce "Quarto" (Bedroom), a 2.40 by 4.20 by 3.50 work with glass beads and razor blades for the walls in the dimension of my bedroom, with a translucent acrylic box inside it the size of my bed.The idea popped up after my master's thesis, when I was in a total void. This work, the largest I have produced to date, brought me great satisfaction.
Your in-depth investigation on your own body, with medical tools devised to be introduced in women's bodies, that can be alluded to sexual penetration, is an admirable, pioneering work. I'm thinking of the 1995 installation with specula. Can you tell us about it?      
This research came about after my solo at gallery Gabinete Raquel Arnaud, "O Corpo como destino" (The Body as Destiny) in 1993. The exhibition showed objects entrapped inside the body, the reconstructive and esthetic surgeries I had been submitted to. It is when I begin to deal with issues of my own body.  After that, I moved from my parents' to live by my own in a small house with a studio in the Pinheiros neighborhood. There I felt free to produce works molded on my breasts, bellybutton, hands and feet from plaster gauze strips. This led me to investigate surgical materials and buy my first batch of gynecological tools: specula, myoma screws and IUDs (intrauterine device). At this point, I stop tackling Nazareth and delved into the female body. Some of these works were at my exhibition "Espelhos e Sombras" (Mirrors and Shadows) curated by Aracy Amaral at MAM museum in São Paulo in 1994. One of the works was a wall with several specula molded in acrylic with only one in stainless steel. There was also an installation with nipples, another with bellybuttons and my own breast in a bronze cast over an iron base covered in lead.
Another formidable moment in your career, I also had the privilege to witness, was your first "Vestido" (Dress) made entirely of glass beads and razor blades exhibited at the 1997 Panorama da Arte Brasileira at MAM/SP, for which you won a prize. Tell us how you went from producing sculptures with black rubber spikes to making dresses and ornaments of women's attire with cutting tools?     
In 1988, with the black rubber spikes, my intent was to experience unusual materials. However, I can't deny these objects had something to do with torture tools. They are visually very aggressive but could be touched and easily manipulated. The cutting and perforating objects, on the other hand, come by right after my objects to manipulate the female body. At the suppliers that furnished the specula and myoma screws, I bought my first suture needles, razor blades and lancing devices. By "weaving" these cutting tools with small translucent glass beads I created necklaces and adornments for the female body. The "Dress" was a natural consequence in the process and won first price at MAM's museum Panorama show.
Apart from Louise Bourgeois, who else influenced your oeuvre?
Artists whom I admire very much, who may have influenced my work are Kiki Smith, Eva Hesse, Damien Hirst and Joseph Beuys, among others.
Who are the women artists you admire who work on radical artistic experiences on the female issue? Ana Mendieta, for example?
I love Mendieta as well as Eva Hesse, Rebecca Horn, Louise Bourgeois and Mona Hatoum.
What is the utmost message you want to convey through your work?
Art transforms!
At the current moment, with more fights for women's rights and issues, is your work being promoted and recognized more?    
I would say yes, taking into account women's issues of inclusion and gender. However, my first works produced for Gabinete de Arte Raquel Arnaud gallery were widely promoted in the print media of the day. The difference then was the focus on issues of the body, identity, memory and the emergence of AIDS.
Tells us about your current solo at Kogan Amaro gallery.
It is a hybrid show where I deal both with issues related to my body and to situations related to my mental health. When my mother died of cancer in 2013, after a two-year treatment, we discovered my father was ill. He died of cancer a year after my mom's death. While clearing my parent's home during grief, I discovered all their medical imaging exams, some of my father's medical tools—he was a neurologist—and my mother's nightgowns from her trousseau. During these last five years I was submitted to two orthopedic surgeries, several physiotherapy sessions for an adhesive capsulitis, known as frozen shoulder, and I also underwent some esthetic surgeries.Throughout this process I made the photos present at the exhibition.
What advice do you have for a young, aspiring female artist like you once were?   
Persistence.
Nazareth Pacheco: Registros / Records
Through June 15, 2019
Galeria Kogan Amaro, São Paulo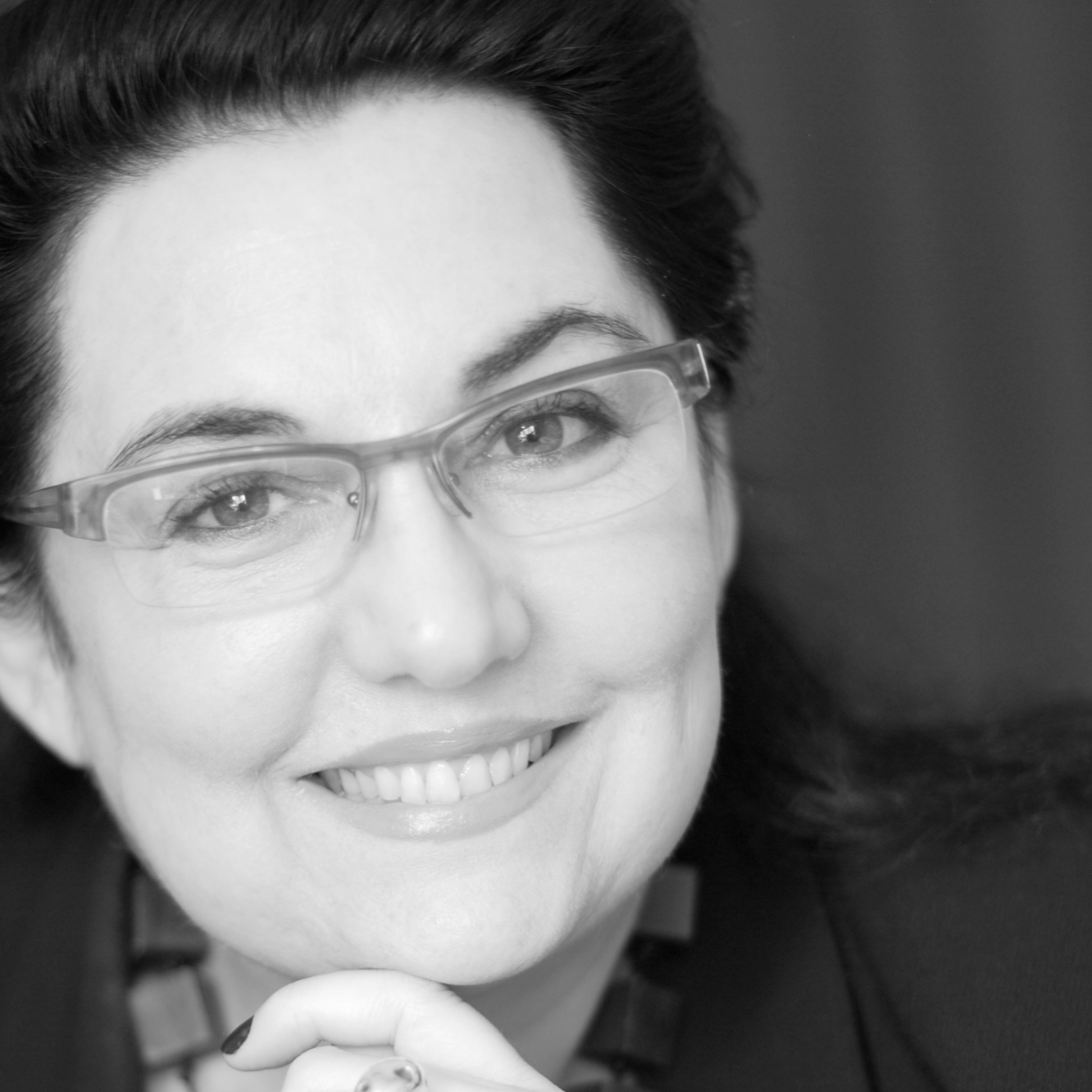 Rio-born Cynthia Garcia is a respected art historian, art critic and journalist fluent in five languages stationed in São Paulo. Cynthia is a recipient of the 2023 APCA (Paulista Association of Art Critics) award as a contributing editor of Newcity Brazil since its founding in 2015. Her daughter America Cavaliere works in the contemporary art market and her son Pedro Cavaliere, based in LA, is in the international DJ scene.
Contact: [email protected], www.cynthiagarcia.biz