Pina Estação, in the Pinacoteca complex at São Paulo's old center, has the retrospective of sculptor Artur Lescher "Suspensão" (Suspension) occupying all three rooms of the fourth floor of the early-twentieth-century neoclassical building. On view are over one-hundred-and-twenty pieces spanning three decades. In February, the artist, who would rather be called a builder and whose work became noticed in the 19th São Paulo Bienal in 1987, had his twenty-one-meter-high conic steel mast sculpture, "Anchor the Sky," installed at the SESC Building of Avenida Paulista, the city's most iconic road. In 2017, Lescher showed his work at the prestigious Palais d'Iéna in Paris and in 2018 we interviewed him during the occasion of "Asterismos," his fifth solo at Galeria Nara Roesler, which represents him.
Artur, you consider yourself a sculptor; however, you have said before you believe this artistic category is anachronistic. Why so?
In truth, I consider myself a builder but sculptor is OK, it implies what is expected from what I produce. If there is a conflict, it lies more on the techniques and processes that have been distanced from the root of the verb to sculpt.
Since your work is closely related to the issues of space what was the challenge in your 2017 show at the Palais d'Iéna, in Paris, as compared to your current retrospective at Pina Estação, in São Paulo?
Space in itself is an abstract entity; it has to be given a context to then become a space in a place. I began by drawing the space defined by a few lines interested in its relation to the architecture. My interest lies in the tension between void and built matter with small variations in light that is able to radically redesign the space. Certain things can exist by themselves without having to be in relation to something else. It is also quite clear to me that the mere presence of people and things activate and requalify space by establishing contacts and contexts, which I analyze as the idea of art. In my opinion, an art object is a kind of trap able to attract the perception of the viewer. This reasoning is seen both at Palais d'Iéna and at Pina, along with other perceptions, meaning their architectures, their histories and memories, all of which contaminate my work. What happened was good dialogue with all these elements in both spaces.
One of your most remarkable series, shown in both exhibitions, is "Rios" ("Rivers," 2004-2019), which tackles the potentialities and challenges of the materials.  
The works in the Rios series deal with narrative structures. I envisaged an image of a river to help me with the idea of flux and connections. The word discourse is rooted in "course," an idea that corresponds to the rivers and its tributaries feeding the oceans and the atmosphere in our planet. This huge network can be thought of as a construction. I enjoy the idea that everything can be imagined as part of a larger dialogue by thinking every creative mind feeds the other and so on, transmitting and creating a comprehensive discourse that belongs to us all. It also interests me to adjoin the image of the rivers to the stream of ideas, as in a mental flux. The word "riverrun" is the very first to open Joyce's book "Finnegan's Wake," a literary work free of punctuation that ends and begins with the same word, discussing flux and the circularity of things.
Verticality in sculpture and gravity are two issues to flood your mind. These issues relate to your series of pendulums of which twenty-five brass and wooden works are currently suspended in a four-hundred-square-meter room at Pina Estação, making for an impressive sight. Tell us about this series.  
I began my pendulums in the 1990s. My first one was made out of wood suspended over a surface of oil. The design appealed to me as well as the "writing" the instrument produces beneath it. Also, the place a pendulum occupies between the earth and sky is akin to a hiatus where things can be rethought and revised. Then there is the extreme sensibility these bodies acquire when suspended and how they react to the slightest variation when installed, subject to the effects of gravity. The gravitational aspect also happens horizontally by the presence of a physical body affecting the other, thus creating a field of attraction between them. I see these pieces as vibrational bodies. The vibration may not be perceived by the natural sensors in our own bodies but it's there alright. To unmask things like these is what my work is about.
At Pina, the room you named "Engenharia da memória" ("Engineer of the memory") shows another facet of your investigation, the construction of an imaginary city. Explain.
In that room there are works related to the idea of a city with an engineer's desk with traditional instruments and tools. Once I wrote I prefer the compass to the circle because the compass can draw an infinite number of circles. I enjoy exploring the ability we have to imagine different designs. The room also has a fictional component dealing with the idea of a stage that operates what our imagination projects. What bothers me is the fact the same imaginary exercise produces what we consider to be real.
To wrap up, tell us about your sculpture "Anchor the Sky" at Paulista Avenue.  
I have developed works for open spaces in the city and the countryside but the discussion about public space is complex, most of my works were for private spaces. "Anchor the Sky" was installed early this year on the terrace of the SESC building at Paulista Avenue. It is a twenty-one-meter-high conic aluminum structure that creates a relation between the buildings and the city. We pointed the tip of the sculpture to a specific star by projecting the line that connects that particular point at Paulista Avenue to outer space. This practice was very common in ancient civilizations to attract positive energy from the stars and planets—a sort of cosmic acupuncture. Today this was substituted by technical and rational demands. It is paramount to recover this forgotten knowledge but, obviously, I don't intend to create any mythical justification. Instead we are bringing good vibes, healing forces, but on the other hand, we may risk having reached some wicked star… In truth, there is nothing to fear, since our calculations are probably imprecise (LOL). What really matters in all this questioning is to reaffirm an utmost human exercise: our amazing ability to imagine new designs and configuration for our reality.
Artur Lescher: Suspensão(Suspension)
Through June 24, 2019
Curated by Camila Bechelany
Pina Estação
Pinacoteca do Estado de São Paulo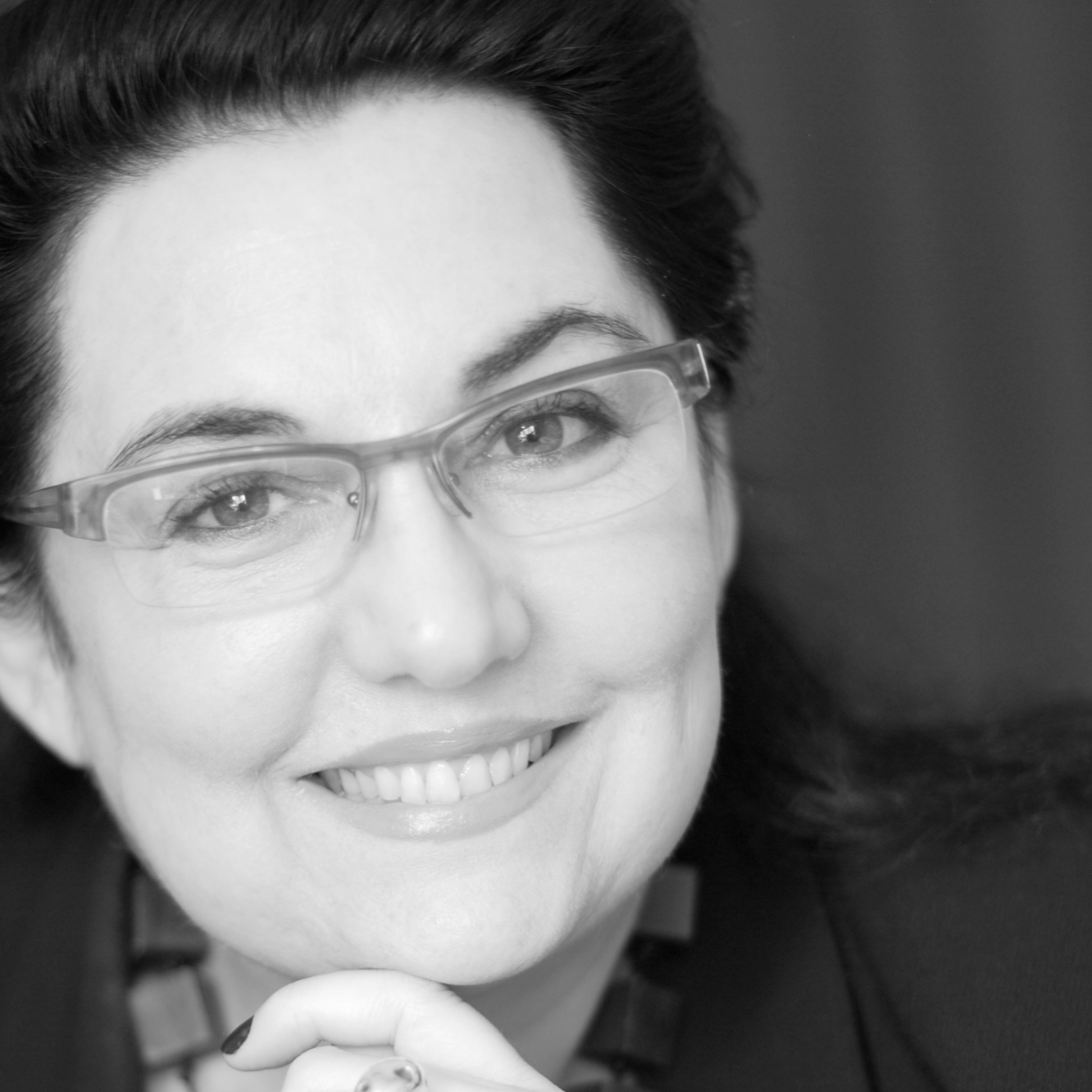 Rio-born Cynthia Garcia is a respected art historian, art critic and journalist fluent in five languages stationed in São Paulo. Cynthia is a recipient of the 2023 APCA (Paulista Association of Art Critics) award as a contributing editor of Newcity Brazil since its founding in 2015. Her daughter America Cavaliere works in the contemporary art market and her son Pedro Cavaliere, based in LA, is in the international DJ scene.
Contact: [email protected], www.cynthiagarcia.biz