Almeida & Dale have plunged into the primary market with Leme/AD, a new gallery associated with Galeria Leme and headed by Carlos Dale and Eduardo Leme. Almeida & Dale, one of Brazil's most established galleries, remains a major force in the secondary market. Carlos Dale summarizes the new partnership: "Almeida & Dale has been in the secondary market for over twenty-five years but always aimed to also work in the primary market. The opportunity came with our recent association to Galeria Leme, renamed Leme/AD. We aim at a closer institutional dialogue involving loans and donations to museums, to expand the market beyond the São Paulo-Rio axis, and also to have a larger representation of our artists in the international market. All the artists from former Galeria Leme integrate our portfolio with the addition of newcomer Thiago Martins de Melo, who seals our first exhibition." The new gallery headquarters remain in the 600-square-meter complex of former Galeria Leme, designed by Pritzker-winning architect Paulo Mendes da Rocha. In April, Leme/AD participated in SP-Arte and plans to show at ArtRio, Frieze London and Miami Art Basel. Solo exhibitions this year in the gallery's compound will include artists Luciano Figueiredo, Frederico Filippi and Vivian Caccuri, and photographer Luiz Braga.
Leme/AD's first solo exhibition is "Necrobrasiliana" by Thiago Martins de Melo, which includes eight large-format apocalyptic canvases and twenty smaller works, all painted in oil, his preferred medium, as well as a sculptural piece. The wild imagination of this talkative, politically aware thirty-eight-year-old, born in São Luiz, the capital city of Northern state of Maranhão, makes him one of Brazil's most captivating figurative-narrative artists of his generation. Born in an intellectual milieu—his father is a painter and his mother a practicing psychologist—Melo's own doctorate in psychology is reflected in his visceral, hybrid, Jungian-influenced oil paintings, nurtured on the dark side of the country's historical trajectory since colonial times. The work is, as he puts it, his own haunting "cosmovision of Brazil"—a chaotic, patch-worked palimpsest in extravagant colors and strong textures. The works denounce death and mayhem in the nation's past, while interweaving recent social and political unrest, which seem anchored in the magnificent perversion of Bosch's turn-of-the-sixteenth-century triptych "The Garden of Earthly Delights."
Melo's most important group shows include the Dakar Biennale, Senegal (2016); 10th Mercosul Biennale, Porto Alegre, Brazil (2015); 1st Asunción International Biennale, Paraguay (2015); Histórias Mestiças, Instituto Tomie Ohtake, Sao Paulo (2014); 12th Lyon Biennale, France (2013); and "To be with art is all we ask," Astrup Fearnley Museet, Oslo, Norway (2012). The artist's largest work to date belongs to The Rubell Family Collection, Miami. It is "Martírio" (Martyrdom), shown at the 31st São Paulo Biennale in 2014. His work is also found in collections such as the MASP, São Paulo; Thyssen-Bornemisza Art Contemporary, Vienna; Gilberto Chateaubriand Collection, Rio de Janeiro; and the PAMM – Pérez Art Museum Miami.
Thiago, one of the core aspects of your work comes from the fact it is highly political. Tell us about your political vision as an artist.
I see the choice to be an artist as a political attitude and by that I do not mean political parties. Simply being in this world now forces you to take a political stance. My work deals with my problems and that of my fellow men and women at the world's margins, in the Amazon region and the Latin American countries with their ethnic disputes, as well as the fight of the Candomblé people, which in a way I, too, belong. My work is that of a Latin American male mestizo born in the Third World with all its economical, social and spiritual issues. I am interested in the fights of the global South and the world's peripheries. I have worked in Africa, in countries in Latin America, and saw for myself that the issues are very much the same in all Third World countries.
Describe to us what influences your oeuvre.  
My work process is very uneven and very eclectic. I am influenced by comics, movies, literature, as well as by the news, anthropology, philosophy and my personal relationships with my friends and lovers. My ties are very strong to my native town of São Luiz of Maranhão, a state with agrarian conflicts, disputes over land ownership by both my friends, Indian natives and the quilombolas(direct descendants of African slaves). Although I live in a world submerged by images, I love literature, fiction, poetry. Many of my works pay homage to works by other artists and authors. My references have quite a broad, plural spectrum.
So who are some of these artists and authors that inhabit your heart and mind?
Filmmakers Glauber Rocha, Alejandro Jodorowsky, David Lynch, Werner Herzog. Painter Jorg Immendorff. Mexican muralists Orozco and Siqueiros. Brazilian artists Portinari and Tunga. Brazilian anthropologists Darcy Ribeiro and Viveiro de Castro, who wrote about the Amerindian perspective. The Afro-religion Tambor de Mina of my native state of Maranhão. The colonial fights all over the world. The history of the revolutions. And so much more.
Tell us about the concept of your exhibition "Necrobrasiliana."
It portrays the end of Brazil, more specifically the end of the Brazilian soul as we know it. It is based on the theories of Jungian psychologist Roberto Gambini. Ever since I began in art, the subject of death is tackled some way or the other in my works. As I see it, in Brazil we are at the end of a cycle because of the unprecedented political crisis. My painting deals with this civilizational death we are going through, this "necropolitics."
When did you take up painting?  
Since I was a child, with my father being a painter I grew up in his studio with a brush in hand. Painting is part of my existence. When I was sixteen I decided to be a painter but because Maranhão is very far from the country's financial center, I studied both arts and psychology in college.
I heard you have more than one studio. Why is that?  
I have a studio in São Luiz, and another one in Guadalajara, Mexico, where I spend three months a year. Now I'm moving to São Paulo and renting an old warehouse. My paintings are large and I also work with stop motion in video and in painting. It has been five years I am creating works in stop motion. I also work in small formats, installations, sculpture, etc., so I need a lot of studio space. When I am doing an art residence I have to adapt myself. A fixed studio is not my thing; I feel good producing in several studios in different places.
São Luiz is such an exotic, tropical, cultural hub with its Amazonian, Caribbean and Portuguese influences. 
São Luiz is fascinating! I was born in São Luiz in our family's eighteenth-century townhouse in the old historical city center. It belongs to us since it was built. The city is a Unesco-listed heritage site, with the largest historical center of South America. Unfortunately, the region suffers from a lot of inequality and misery. The street where we live is full of small shops with Afro-Brazilian religious artifacts and Afro-Amerindian crafts. On the sidewalk are beggars and junkies, side by side with the rich and the poor. São Luiz has a strong religious, spiritual and ethnic identity ingrained in its diverse, contrasting social fabric.
To wrap up, how do you define your art?
I do not see myself as part of any movement. My work is a form of personal hybridism based on figurative and narrative painting with strong textures and gestures that expand to sculpture. There is also my interest in movement. I see my videos as painting in movement to which I add sound. Performance is the only manifestation I have yet to engage in. I like the idea of expansion, so I paint, draw, print, sculpt, I do installations, video, and at times I flirt with architecture in some of my works.
Thiago Martins de Melo: Necrobrasiliana
Through May 4, 2019
Galeria Leme/AD, São Paulo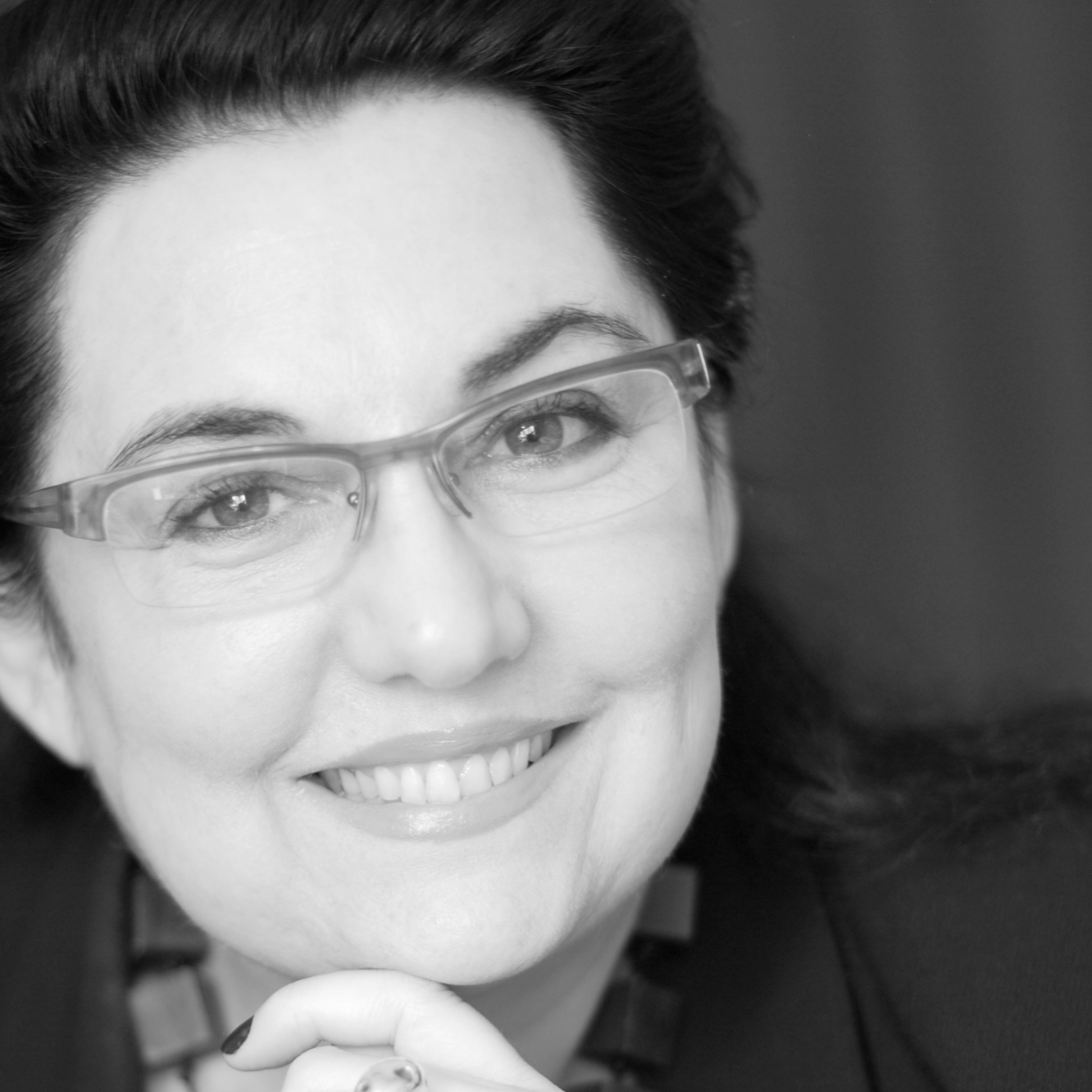 Rio-born Cynthia Garcia is a respected art historian, art critic and journalist fluent in five languages stationed in São Paulo. Cynthia is a recipient of the 2023 APCA (Paulista Association of Art Critics) award as a contributing editor of Newcity Brazil since its founding in 2015. Her daughter America Cavaliere works in the contemporary art market and her son Pedro Cavaliere, based in LA, is in the international DJ scene.
Contact: [email protected], www.cynthiagarcia.biz