The unconventional imagination of conceptual artist Marilá Dardot inhabits the solo exhibition "A pronúncia do mundo"(The Naming of the World) at Galeria Vermelho in São Paulo. A key artist in Brazil's contemporary art scene, Dardot's progressive political views in harmony with her rebellious and rather introspective nature tackles controversial topics with refreshing honesty, freedom and creativity. Forty-five-year-old Dardot uses simple, banal materials that her artistry and intellect loops in tightly woven concepts. In this exhibition with a pompous title (she explains why she chose it in the interview below), the works are all based on the anatomy of the book—yes, old books found in secondhand bookshops. This book junkie is (psychologically) able to dismantle, destroy and disfigure these hardcover publications and render them a new reading that addresses present-day hard facts. The new identity given to these books delivers a solid narrative able to shed light on oppressed environments in our society at the same time it probes into justice and inequality to break down walls, not to build them. Her work reads into the universal silent language of heart, wit and insight.
Some of her multimedia, video and installation projects are shared experiences developed in collaboration with other artists, friends and the public. Since 2016 she's lived in Lisbon, in the pleasant neighborhood of Campo de Ourique ("a five-minute walk from my studio"). She has participated in residency programs at the Krinzinger Projekte, Vienna; the Casa Wabi, in Oaxaca, Mexico; and the Montalvo Arts Center, California.
The artist's work has been shown in institutions such as Galpão VB (São Paulo, 2018), Seattle Art Museum (Seattle, 2017), Pera Museum (Istanbul, 2017), Museu da Cidade (São Paulo, 2016), MAC Lyon (Lyon, 2014), Astrup Fearnley Museet (Oslo, 2013), David Rockefeller Center for Latin American Studies (Cambridge, 2012), and twice at the São Paulo Bienal in 2010 and 2016. It is present in the collections of the Pera Art Museum (Istanbul), Pinacoteca do Estado de São Paulo (São Paulo), Museu de Arte Moderna – MAM SP (São Paulo), Museu de Arte da Pampulha (Belo Horizonte), as well as in the Gilberto Chateaubriand Collection (Rio de Janeiro), and the Sayago & Pardon Collection (Los Angeles). Marilá Dardot has a special project in the Wanas Foundation in Knislinge, Sweden, and her largest-scale installation is in a permanent pavilion at the Inhotim Institute in her native state of Minas Gerais.
Marilá, why such a comprehensive title for this exhibition?
"A pronúncia do mundo"(The Naming of the World) is a concept by Brazilian educator and philosopher Paulo Freire (1921-1997) in his book under the same title. It proposes education as the means for libertarian, political and revolutionary knowledge based upon dialogue and not through previously made discourses by those supposedly considered people of knowledge.
So how did you borrow the concept from educator Paulo Freire?
The exhibition is a semi-circle made up by hardcovers in the color red from books symbolically linked to revolutionary ideas. All the books are devoid of their text blocks, meaning they are devoid of their discourse. The exhibition is about this void of knowledge since all the works were produced with parts of the anatomy of books but without their contents. They are open books that welcome the imagination and emotion of the viewer.
What led you to use books in your work?
I have made works built from pieces of books since 2014. It all started while I was in an art residency in Vienna. When I found myself surrounded by books written in a language I do not read, my attention turned to its parts, to the very matter of which they were made. Freed from its words and content, I was able to I read their "bodies": covers, text blocks and endpapers; colors, shapes and drawings from different times and different origins. It was this experience that led me to produce two series: "Minha biblioteca" (My Library) and "Código desconhecido" (Unknown Code). Over the years, book parts have been accumulating in my studio. From these piles of books have come other works: "Investigação" (Research), "Antologia de inverno" (Winter Anthology), "Flyleaf," and "A pronúncia do mundo" (The Naming of the World).
As a book junkie doesn't it hurt you to destroy books?
I've sometimes wondered why me, a book lover, dared destroy books. I found out that bibliophagy, like anthropophagy, could be a liberating feeling. I understood that, apart from the pleasure I take from the formal practice of these experiments, these wordless works, mute at first glance, embodied other potentials and other readings. Their silences engender the dialogical construction of new narratives, a new naming of the world. It is an act of creation.
In the exhibition there are three pieces made up of branches holding up books. What are they? Reading stands?
The series "Antologia de Inverno" (Winter Anthology) have nothing to do with reading stands… I'll tell you the story: in front of my studio is a large maple tree. It is known for its hardwood—fast growth and long life—some live up to two thousand years! When autumn came I admired its falling leaves. Suddenly, one day, its branches had been cut off… I felt so sad that I collected some of them and brought to my studio. When winter arrived with its slower rhythm and introspective mood, I arranged the branches in a way they reminded me of paper leafs and book covers with vegetable prints. I dedicated these hybrid pieces to poets and authors like Adília Lopes, Walt Whitman and Nick Drake that take me near to nature. Not that outdoors nature, my own interior nature.
In 2017, you came up with the exhibition "Bienvenidos" on the subject of the Latin American immigration in the US border very appropriately staged in Mexico City at Galeria Arredondo/Arozarena. Tell us about the work "Bienvenidos" that also gives the title to your first solo exhibition in Mexico.
The exhibition was inspired in the book "Los niños perdidos" (Lost Children Archive), by Mexican author Valeria Luiselli. I already knew some of her previous books and I bought it because I thought it was a work of fiction. To my surprise Luiselli had made a movement similar to my own in my video "Diário" (Journal, 2015): to leave behind the universe of fiction and literary references and embark on present-day hard facts. Luiselli tells the story of children migrants based on her own experience in face of the 2014 events when the US declared a migratory crisis because of the sudden growth in the numbers of minors detained in the Mexican border.  My opening work at the exhibition was the signage "Bienvenidos" with each letter hidden under thick black plastic. It is a common practice in Mexico to hide the signage under black plastic until a store officially opens for the public. As I see it, to have the welcome sign commonly used in international borders hidden under black plastic is a clear statement that the traditional cordial greeting has been put to a halt.
The same year you had the "Bienvenidos" solo exhibition in Mexico City, you presented "Interdito" (Interdict), your first solo exhibition in Lisbon at Galeria Filomena Soares. This exhibition is also in synch with present-day hard facts. One of the works, "Dito," essays on the cause of women and specifically on censured books by Portuguese women authors during the Estado Novo regime. Explain the concept behind the dossiers you created with "subversive" words.
Before moving to Portugal I was already very keen on the subject of forbidden or censored books. The first time it rang a bell was when I went to Turkey to present a project and I became concerned about the books being prohibited in the country and its authors being jailed. The project did not come out but the issue of books crept into my mind. When I moved to Lisbon, at the corner of where I lived was a bookstore. It so happens that every April since 1975—the year after the Carnation Revolution that overthrew the authoritarian Estado Novo regime—this bookstore honors the books prohibited under the regime. That triggered my investigation. I found out that of nine-hundred censored books only twenty-three were written by women. I was lucky enough to buy fifteen original editions of these books by these blacklisted women authors. The exhibition "Interdito"(Interdict) took off from there. What attracted me to the project was what was considered subversive in the writings of these women. Most of them were scissored out because they were considered pornographic, obscene, immoral works or because they tackled issues such as the emancipation of women and any matter considered a menace to the status quo.  While I was reading them, I kept a list of the most often repeated words. They were not necessarily the words outlawed by the censorship but words that were to me the most interesting and subversive for the context of the exhibition. After that I made red dossiers with these words for the viewers to read them. Finally it became a thematic archive with words and content that had been cast aside by Portugal's Estado Novo regime: joy, love, chant, body, desire, freedom, marginal, homosexual, lesbian, bitch, whore, negro, black, transvestite, woman, orgasm, word poet and silence.
Let us move on to the artists and writers who most influence your work.
A long list… The first ones to pop up in my mind are: Mira Schendel, Rosângela Rennó, Lygia Pape, Marcel Broodthaers, Marcel Duchamp, Josef Albers, Sophie Calle, Ulises Carrión, Paulo Bruscky, Cildo Meirelles, Fabio Morais, Sara Ramo, Lais Myrrha, Cinthia Marcelle, Matheus Rocha Pitta, Júlio Cortázar, Jorge Luis Borges, Emily Dickinson, Ana Martins Marques, Ana Cristina César, Roberto Bolaño, Italo Calvino, Manoel de Barros, Murilo Mendes, Torquato Neto, Georges Perec…
Now to wrap up what word or words would you say for a young aspiring artist?
Follow your intuition. Work and trust yourself. Don't be afraid to express who you truly are.
Marilá Dardot: A pronúncia do mundo (The Naming of the World)
Through March 2, 2019
Galeria Vermelho, São Paulo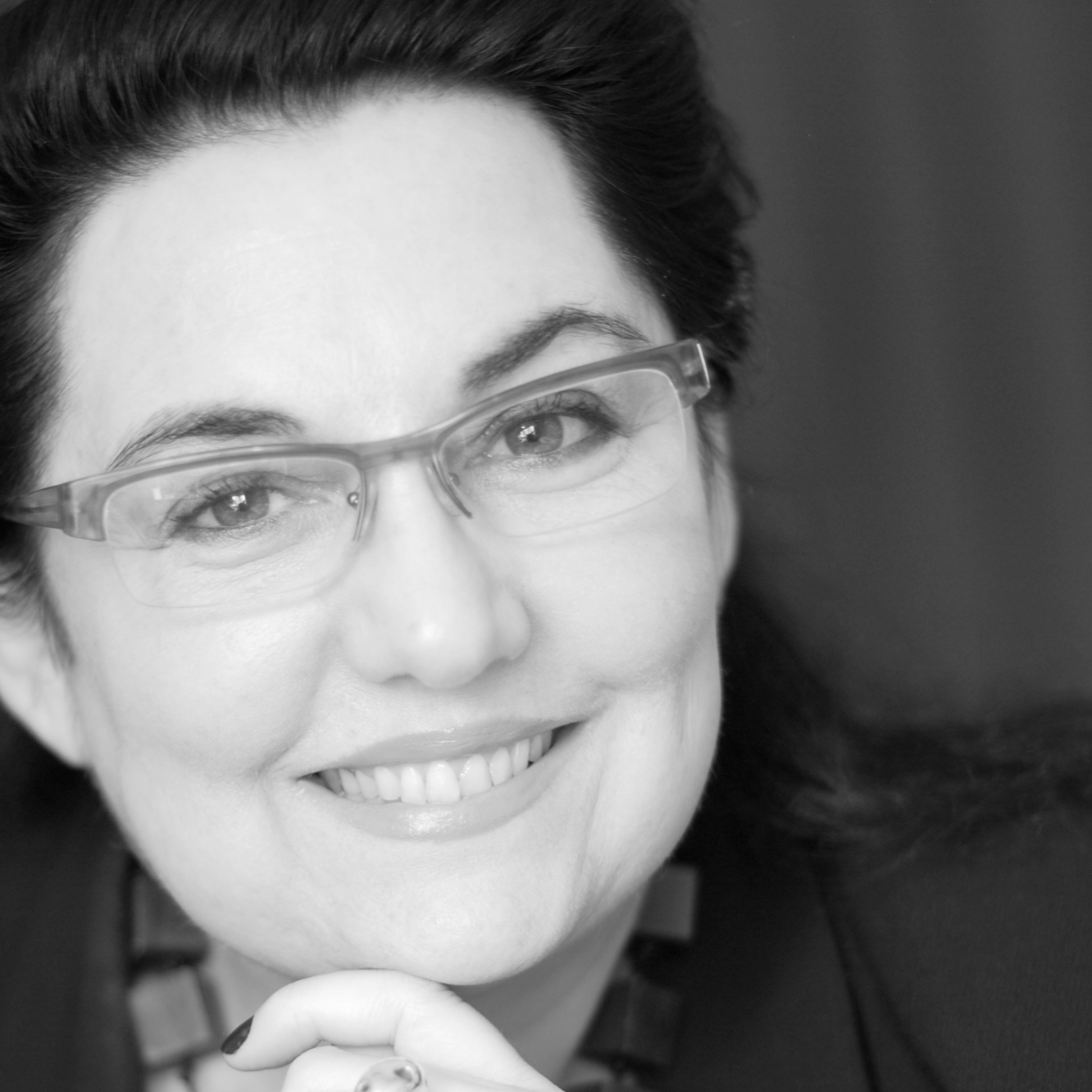 Rio-born Cynthia Garcia is a respected art historian, art critic and journalist fluent in five languages stationed in São Paulo. Cynthia is a recipient of the 2023 APCA (Paulista Association of Art Critics) award as a contributing editor of Newcity Brazil since its founding in 2015. Her daughter America Cavaliere works in the contemporary art market and her son Pedro Cavaliere, based in LA, is in the international DJ scene.
Contact: [email protected], www.cynthiagarcia.biz