In São Paulo, the new art season kicks off with the tenth edition of the Salão dos Artistas sem Galeria (Salon of Artists with no Gallery), a competition that reveals this year's winner in mid February. The ten finalists are currently on show at Zipper Galeria and Galeria Sancovsky, and will show at Galeria Orlando Lemos in Belo Horizonte, in March.
This year's edition gathered a total of three-hundred applications from artists of thirteen different Brazilian states north and south. The works comprise contemporary and conceptual pieces in mixed media, painting, installation, sculpture, collage, photography, video and installation. Since the salon's inaugural edition, some of the winners have been Amanda Mei, Bartolomeo Gelpi, Bettina Vaz Guimarães, Camila Alvite, Rodrigo Sassi, Fábio Leão, Fabíola Chiminazzo, Layla Motta, Daniel Duda, Andrey Zignnatto, Daniel Jablonski and Jefferson Lourenço. Last year's prize winner was artist Angela Od from Rio. Promoted by the art portal Mapa das Artes, the salon serves as a bridge between artists and galleries in São Paulo. The finalists were selected by a jury of three visual arts professionals, whose interviews follow the bios of the artist finalists below.
Adriana Amaral, born in São Paulo state, started out as a visual artist in 2003. She has won two prizes and participated in several exhibitions. At the salon her work is a bright red photograph from the series "Aqui a única coisa que se move é a luz" (Here the only thing that moves is light).
Also from São Paulo state, twenty-seven-year-old Aline Moreno has exhibited her work several times before. She studied sculpture at USP and took a course in arts at Université Paris 8. Moreno is showing a wall sculpture piece in cement and stone.
André Souza from Bahia studied architecture in his native state and in Portugal. His minimalist photographs have been in several exhibitions, including in Italy, Spain and Portugal. His photo at the salon is "A Cruz" (The Cross).
From the state of Minas, Carol Peso also has a degree in architecture and studied visual arts at UFMG. Her painting "Sinal" (Sign) contemplates apparently irrelevant objects of urban identity.
Coletivo Lâmina, a collective made by architects Gabriela De Laurentiis and João Mascaro, both from São Paulo state, uses photo, film and sound in narratives that plough the tension of urban spaces such as in "Superfície" (Surface), the work they present in the competition.
São Paulo-born  visual artist and graphic designer Edu Silva has attended the art courses of Rodrigo Naves, Daniela Boussos and Paulo Pasta. He has exhibited his paintings in Italy, Portugal and the US. "Estudo sobre Mestiçagem 083" (Study on Miscegenation) is the canvas he has in the show.
Fernanda Zgouridi, from Paraná state lives in São Paulo and has attended the Institut Français de la Mode (IFM), in Paris, and the Royal Academy of Arts and Slade School of Fine Art, both in London. Her photos, paintings and objects explore the tension between color and support as seen in her painting and collage "3 Gestos" (3 Gestures).
The work of Minas-born visual artist Iago Gouvêa investigates antagonist material and techniques, sensibility and sharpness. For the salon his untitled object combines wood, metal, thread and poetics.
Uruguayan Stella Margarita, who lives in Rio, first got in contact with painting when she lived in Venezuela. She has been awarded two prizes and has taken part in several collective and solo shows. Here her work is the oil paint on canvas "Antebraços #13" (Forearms).
Xikão Xikão studied visual art in UFMG, in Minas, and in the Universidad de Antioquia in Medellín, Colombia. His work has been in four solo shows and over ten collective shows. He brings a photo from the Nudes Series, that discusses the issue of the selfie culture, to the 10º Salão dos Artistas sem Galeria.
Interview with juror: Cuban-born Andrés Inocente Martín Hernández is curator and director of the cultural space, Subsolo – Laboratório de Arte, in Campinas, São Paulo state.
Is art an agent of social change?
Art has enormous power to create social changes from the standpoint of convictions that aim at a comprehensive, solid knowledge and critical thinking, as well as a relationship built around harmony between people.
How about the propositions by the artists in this edition?
Most of the themes are related to nature in an abstract or literal way, mostly using painting and photography as their preferred media. There are also social themes that discuss current issues such as feminism and sexual diversity, among others.
What works do you deem more cutting-edge?
The reason these works were selected is because they are innovative as a whole but a special attention should be given to the works by Xikão Xikão from Minas state, and the artists from São Paulo, Edu Silva, and the Lâmina Collective with Gabriela De Laurentiis and João Mascaro.
What is your view on Brazilian contemporary art?
For the most part, I think it is in synch with what happens worldwide. But it has some peculiarities of its own: the predominance of the art market in the promotion and evaluation of art produced locally; the crisis in the cultural institutions both private and public. In general, what also calls my attention is the low output of new artists in a country with dimension such as Brazil with so many art colleges. The growth of art residencies is very relevant, and a contest with public announcement such is this is very significant.
Interview with juror: José Armando Pereira da Silva is a journalist, author, researcher and member of the ABCA (Brazilian Association of Art Critics).
Is art an agent of social change?
Art is not an agent per se predetermined for this function. It anticipates, contests, interferes, portrays, informs. It generates ideas, feelings and suspended beauty. It is a leap to the new and for movements, in this way it can be transformative.
How about the propositions by the artists in this edition?
The variety of medias they chose is well related to the propositions and executions of the works. The concepts of the works are very adequately expressed. They are quite surprising and above average.
What works do you deem more cutting-edge?
I'm not sure yet. But these ten artists can consider themselves already awarded the prize. Every work, in its own way, responded positively to the challenge.
What is your view on Brazilian contemporary art?
Regardless of the many paths and many misconceptions, Brazilian contemporary art shows a positive balance as a whole.
Interview with juror: Luciana Nemes, an educator specializing in visual arts, archeology and ethnology, is the coordinator of Museu da Energia de São Paulo.
Is art an agent of social change?
Indeed. Historically, art has been a tool for artists to express their criticism allowing the viewer to become the agent of thought and action in society.
How about the propositions by the artists in this particular edition?
Most of the projects deal with photography and painting, but there are also videos and installations. What caught my attention is the focus on social issues that tackle the current political moment.
What works do you deem more cutting-edge?
The works by Xikão Xikão and the Lâmina Collective show real strength. The first one is a humorous reflection on photography and the now-common act of self-portrayal. Lâmina, on the other hand, presents images of protests and rallies. The series questions issues of power and today's political and social narrative through photography and different medias.
What is your view on Brazilian contemporary art?
Through my observations of the local and international scenes, I find we have high-quality production even in face of tremendous difficulties. Brazilian contemporary art is about resistance. It lacks investments in the formation of artists and their production from both society and the government. An action such as this one is a significant contribution for aspiring artists to become potential artists in the future.
10º Salão dos Artistas sem Galeria (Salon of Artists with no Gallery)
Through February 16, 2019
Exhibitions in São Paulo at:
– Zipper Galeria
Galeria Sancovsky
From March 16 to April 18, 2019:
Galeria Orlando Lemos, Belo Horizonte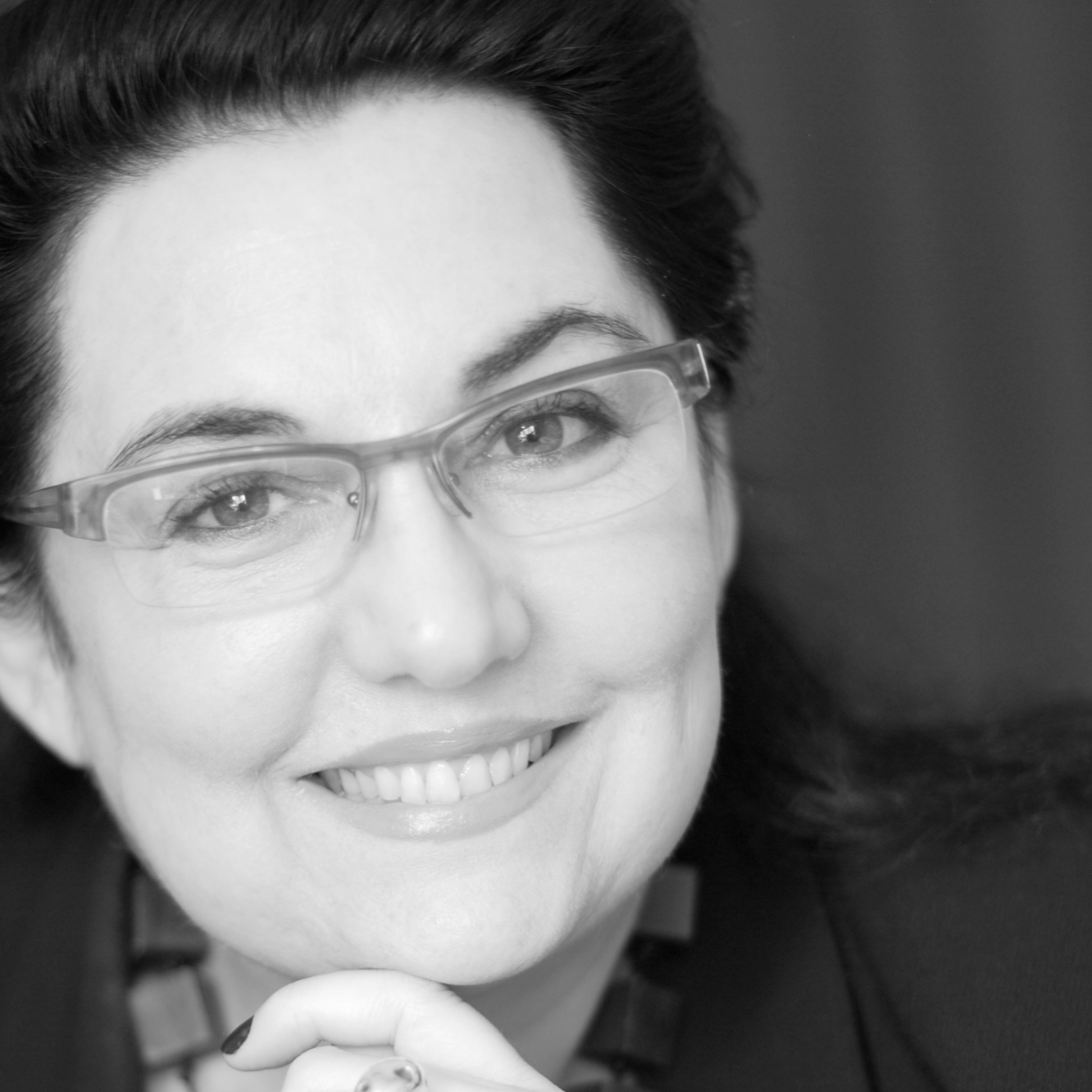 Rio-born Cynthia Garcia is a respected art historian, art critic and journalist fluent in five languages stationed in São Paulo. Cynthia is a recipient of the 2023 APCA (Paulista Association of Art Critics) award as a contributing editor of Newcity Brazil since its founding in 2015. Her daughter America Cavaliere works in the contemporary art market and her son Pedro Cavaliere, based in LA, is in the international DJ scene.
Contact: [email protected], www.cynthiagarcia.biz