In 2012, when Millôr Fernandes passed away at eighty-nine, the Moreira Salles Institute (IMS) acquired his remaining seven-thousand drawings. Here, in his home country, multitalented Millôr is to cartoon art what Pelé is to soccer. Curated by caricaturist and author Cassio Loredano, along with Julia Kovensky and Paulo Roberto Pires, "Millôr: Obra Graphic" (Graphic Works) can be appreciated with admiration, affection—and quite a few hearty laughs—at the Moreira Salles Institute on São Paulo's Paulista Avenue, after being staged at Rio's IMS modernist compound. The event is especially relevant since his cartoon critique is so pertinent to present-day Brazil.
This self-taught, quick-witted and devilish genius of cartoon art and master of the word—he coined thousands of piercing phrases—is being celebrated in his first museum survey with more than five hundred of his drawings published in the media during his prolific seven-decade career. To make ends meet, Millôr, the journalist, also doubled as cartoonist, author of over fifty books, playwright, scriptwriter and translator—from the English he translated Shakespeare's "Taming of the Shrew" and from the French "Phèdre" by Racine into Portuguese. Praised for his encyclopedic knowledge and on-the-spot sharp tongue, he was hailed during his life as one of the most brilliant minds of twentieth-century Brazil. In 1957, at the age of thirty-four, he witnessed the first exhibition of his drawings at the Museum of Modern Art when the institution occupied a room in the iconic Gustavo Capanema building in downtown Rio. MASP's founder, Pietro Maria Bardi, a fan of his graphic design, offered him a solo show in the São Paulo museum. Millôr refused—above all, as he used to say, he was a journalist at heart not an artist.
Orphan of both parents by eleven, this true Carioca from a lower-middle-class background from the decadent Meyer suburb of Rio gave his first step into the news world as an errand boy. In 1954, now a valued man of the press, he bought a penthouse by the beach and moved to Ipanema for good. No matter what happened the night before—he frequently ventured out with his circle of friends into Rio's nightlife—Millôr would be up by 6am for his daily dip in the sea and stroll on the beach under the tropical sun that rendered a year-round molasses tan over his slim body. The passionate professional with a solar personality once said in Bossa Nova style: "When they open my heart when I die, they will find a loving drawing of Rio."
Seventy-year-old Rio-born Cassio Loredano, who now acts as consultant in iconography and photography at Instituto Moreira Salles, began in caricature illustration in 1972 and was soon published in Brazil's most influential newspapers during the military dictatorship: Opinião, O Globo, Jornal do Brasil, Pasquim. After fourteen years in Europe as contributor to the press in Germany (Die Zeit, Vorwaerts, Frankfurter Allgemeine Zeitung), Italy (La Repubblica, Il Globo), France (Libération, Magazine Littéraire), Switzerland (Tages-Anzeiger) and Spain (El País), Loredano moved back to his hometown and had his work published for two decades in newspapers Estado de S. Paulo and O Globo, and Veja weekly magazine.
We discussed the exhibition he curated with Loredano.
When did you first meet Millôr?
I met him somewhere by the end of seventy-two, beginning of seventy-three. We bumped into each other at the first newsroom of the Opinião newspaper, which had its inaugural edition out in November 1972. It was just a block away from the office of the weekly newspaper Pasquim in Rio's Jardim Botanico facing Lage Park. Millôr never approached me; after all, who was I but just a plain, ignorant guy! Only later, when he read my book on caricaturist Nassara, did we begin to talk.
What was his personality like in real life?
Millôr was a charming conversationalist who talked way more than he heard others for the simple fact he had so much more to say than anyone else. When he dropped by in the newsroom we all panicked. Cartoonist Henfil (9144-1988) would cry out loud: "Fuck! Here comes Millôr!" We knew we would lose the deadline, our work would be late for the printers… Everybody stopped to hear what he had to say, including myself.
Did he make his drawings in the newsroom?
I never in my life saw him drawing! He didn't go to the newsroom to work, he only came there to talk. His writings and drawings were all made in the studio in his penthouse in Ipanema by the beach. A messenger boy would go to and fro with his work. Millôr saw the newsroom as a place to talk and solve stuff.
When did he find out his "poorly drawn" cartoons were publishing material?
He first began in journalism as a writer. From 1945 to 1963 he went by his first pen name, Emmanuel Vão Gogo, a joke with Van Gogh's name, with which he signed his weekly double page column at O Cruzeiro magazine with the cartoons drawn by cartoonist Péricles—Péricles Maranhão (1924-1961), creator of the celebrated smoking-jacket-clad S.O.B. character "Amigo da Onça" (The Jaguar's Friend). When Millôr founded the Pif-Paf tabloid he also signed as Vão Gogo during the short-lived eight installments published in 1964 when it was shut down by the military regime.
You mentioned his first pen name was Emmanuel Vão Gogo. Did he go by other pseudonyms?
His name was Milton. Milton Viola Fernandes. In those days birth certificates were hand-written in forms over dotted lines. Instead of writing down carefully, the clerk misspelled the letters and didn't cross the "t" thus Milton became…Millôr. He only noticed the mistake by the time he was eighteen when issuing his ID card. But as soon as he saw it, he loved the new name and re-baptized himself on the spot.
Tell us about the Péricles/Millôr cartoon work relationship.
Péricles had no intellectual curiosity whatsoever, he was null. That created a disparity between the brains behind the cartoon words—Millôr—and the no-brains behind the drawings—Péricles. Not to mention, Péricles was a complicated guy who tried to gas himself to death in the oven in an Xmas or New Year's Eve. Since he never met the deadline, Millôr began drawing the cartoons himself, while taking the liberty to criticize the absurd things going on in the country's politics. He improvised with collages, hand-drawings with his left hand, using India ink, watercolor, pastels, color pencil, everything.
Who is the cartoonist Millôr takes after? Saul Steinberg? Does he have an heir in Brazil today?
As an illustrator, he was influenced by all the cartoonists and, at the same time, none of them. His early drawings showed some light Steinberg influence but because he had no formal art education his drawings are such a rich mish-mash of influences that Millôr has no rightful heir.
He was into so many intellectual activities—author, scriptwriter, cartoonist, translator, journalist and even actor. Which one gave him most pleasure?
He used to say he was, above all, a journalist, a man of the press. He was a self-taught guy who became a man of letters of high intellectual level. He wrote books and plays, and also became a renowned literature and drama translator. He was vain and very proud of his written works and his illustrations. Millôr was profoundly in love with words, he was passionate about the art of writing. What he liked about illustration was the fun drawing and putting down the ideas for his cartoons. Let's see if the future will prefer Millôr the writer, or Millôr the cartoonist.
What do you think your dear friend Millôr would have said about Brazil with a president such as Bolsonaro?
I don't know how he would ridicule this pathetic and dangerous situation, only being inside his privileged factory of ideas. One thing I'm certain he would not let it go by in silence.
What is his legacy for Brazilian culture?
Integrity, independence, curiosity and, above all, intellectual honesty. He was always contesting and weighing every situation even his own shadow. He was a remarkably intelligent. What else can I say about a guy who was genius all the way?
Of all of his quotes, which one stands out in your mind?
"Nature's biggest error is that incompetence is painless" ("O grande erro da natureza é incompetência não doer").
Millôr: obra gráfica (Graphic Art)
Through February 24, 2019
Curated by Cássio Loredano, Julia Kovensky and Paulo Roberto Pires
Instituto Moreira Salles, São Paulo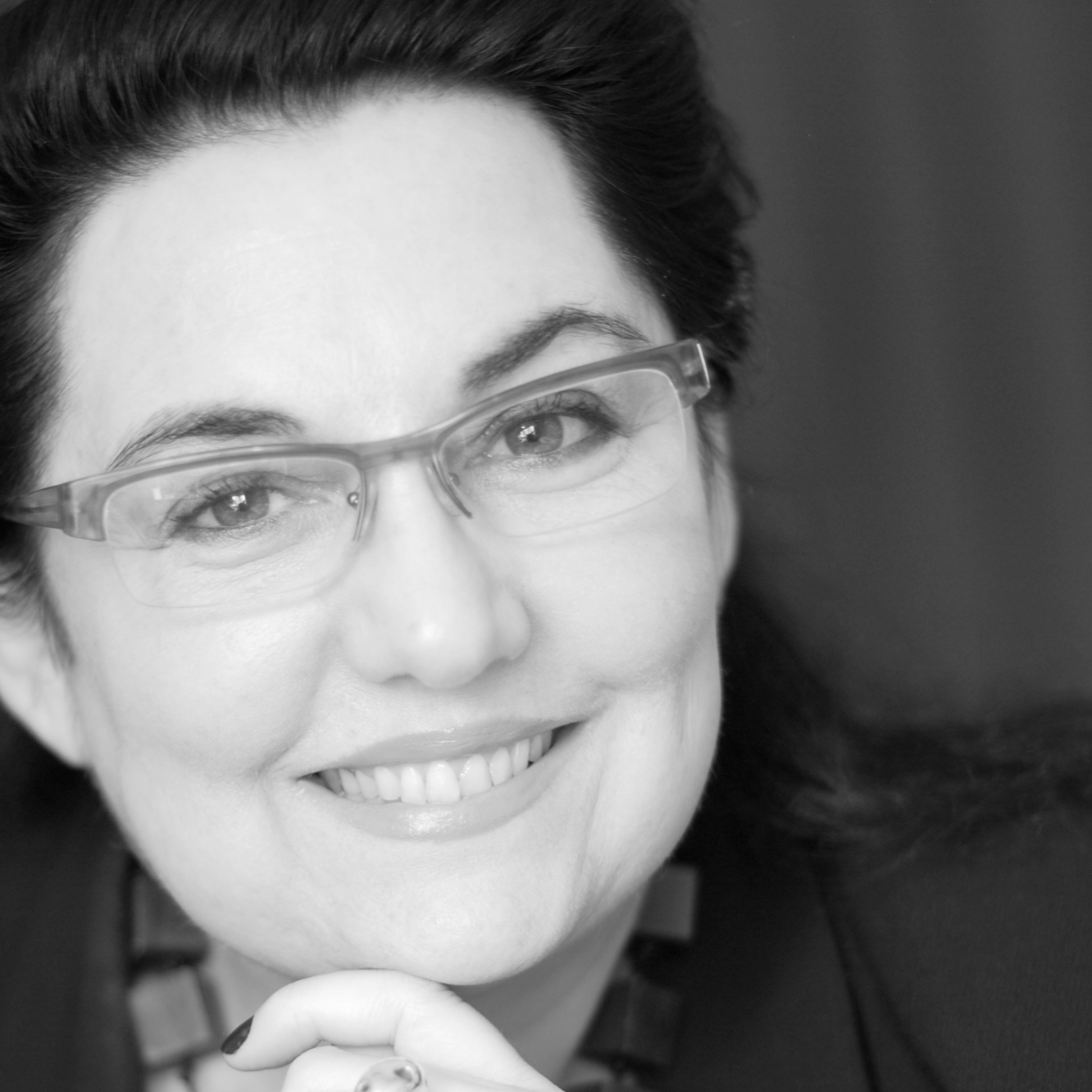 Rio-born Cynthia Garcia is a respected art historian, art critic and journalist fluent in five languages stationed in São Paulo. Cynthia is a recipient of the 2023 APCA (Paulista Association of Art Critics) award as a contributing editor of Newcity Brazil since its founding in 2015. Her daughter America Cavaliere works in the contemporary art market and her son Pedro Cavaliere, based in LA, is in the international DJ scene.
Contact: [email protected], www.cynthiagarcia.biz