Anticipating the Bauhaus 2019 centennial, the international exhibition "Bauhaus Imaginista: Aprendizados Recíprocos" (Learning From) is being staged at São Paulo's SESC Pompeia through January after having itinerated at the Goethe Institute in the cities of New York and Rabat, Morocco. The highlights among the three-hundred works include works by Paul Klee, Josef Albers, Ahmed Cherkaoui, Marguerite Wildenhain, Lenore Tawney, Sheila Hicks and by Brazilians Lina Bo Bardi, Lygia Clark, Lygia Pape, Helio Oiticica and Ivan Serpa.
Although it was only operational from 1919 to 1933, when it was shut down as soon as Hitler was appointed Germany's chancellor, the groundbreaking ideas of the Bauhaus were not deterred. On the contrary, the school opened in Weimer by architect Walter Gropius became the most influential design institution of the twentieth century. Its radical experimentation in all the arts set the pillars of modern design and how we live today, influencing institutions in countries where it encountered similar independent movements. The research project "Bauhaus Imaginista" explores these interconnections. The event was realized by the Bauhaus Cooperation, the Goethe-Institut and the Haus der Kulturen der Welt with curators Marion von Osten (Berlin) and Grant Watson (London), as well as researchers Luiza Proença (São Paulo), Maud Houssais (Rabat), Anja Guttenberger (Berlin), and Elissa Auther and Erin Alexa Freedman, both from New York.
Beginning in March 2018, "Bauhaus Imaginista" was held in installments: "Corresponding With," staged in Japan and India; "Moving Away," exhibited in China, Russia and Nigeria and "Learning From," held in Morocco, USA and now in Brazil. Finally, its fourth and final part, "Still Undead," will gather all the topics in a grand showing to be held from March 15 to June 10, 2019, in the Haus der Kulturen der Welt (HKW) in Berlin.
With knowledge of world culture playing a significant role in the Bauhaus, "Learning From" focuses on how the iconic school placed the study of pre-modern craft techniques and materials at the center of its practice in North Africa as well as in North and Latin America. Beyond German boundaries, the school's pioneering concepts instigated designers, artists and architects to research local craft practices leading to the development of a modern idiom of forms, abstraction, and industrial design, as well as to the introduction of new methods and techniques based on indigenous knowledge. This unique view also contributed with a socio-political dimension in the cultural decolonization in these parts of the world. The exhibition in São Paulo not only explores these appropriations in the mid-twentieth century but also draws relations within vernacular and local craft practices, as well as debates these ideas in Brazil's present context.
Five years after Paris witnessed the Beaubourg (Center Georges Pompidou), SESC Pompeia opened its doors in 1982, designed by modernist architect Lina Bo Bardi (1914-1992). There is no better place in São Paulo to stage "Learning From" since the former factory converted into a large cultural center, like the Beaubourg, stunned the world with its new architectural insight. Bo Bardi's bold brutalist architectural interference crisscrosses concrete slabs to unite the two high-rise buildings she designed, patched by "Flintstone" window openings, that sprout amid the original brick-clad barrel-making factory in the Lapa neighborhood, revitalizing the once decadent region. Bauhaus enthusiast Bo Bardi established the design school IAC (Institute of Contemporary Art) in 1951 at the MASP (Museum of Art São Paulo), her grandest architecture project, based on the German school's far-reaching ideas. The visionary Italian-Brazilian architect collected popular art, in particular from Brazil's Northeast region, and organized the country's first museum exhibitions of local arts and crafts at the MASP, not without protests by the intellectual elite's traditional mindset, and afterwards at SESC Pompeia.
London-born-and-based curator and researcher Grant Watson has been co-curator and artistic director of "Bauhaus Imaginista" since 2016. Among others, he was curator at the Museum of Contemporary Art, Antwerp. His recent projects include "How We Behave with If I Can't Dance" that explores issues of life practice and politics in cities such as London, São Paulo, Mumbai and Los Angeles. Watson has a PhD in Visual Cultures from Goldsmiths College and teaches at the Royal College of Art.
Grant, what connections did the Bauhaus have with non-European Modernism?
We discuss two concrete examples of Bauhaus links with non-European Modernisms in our project in the exhibition chapter 'Corresponding With.' One of these is the fourteenth-annual exhibition of the Indian Society for Oriental Arts, Kolkata, held in 1922 where Bauhaus Masters were shown alongside Indian artists mostly from the Bengal School. This was a remarkable encounter of early twentieth-century transcultural modernism, as well as being the first Bauhaus exhibition outside of Germany. The Austrian art historian Stella Kramrisch, who was invited by the poet Rabindranath Tagore to teach at his new art school Kala Bhavan, established in 1919, wrote to Johannes Itten asking if an exhibition of Bauhaus works in India was possible. There is little documentation of this event but one existing text by the critic O.C. Ganguly published in the journal Rupam, discussed the importance of abstraction in art as way to break the dominant western classical tradition and bring parity with eastern art forms. The other example is the school established by architect Renshichiro Kawakita known as the Seikatsu Kōsei Kenkyūsho [Research Institute of Life Construction, later renamed in Shin Kenchiku Kōgei Gakuin (School of New Architecture and Design, 1933–36)] in Tokyo, Japan, from 1931 to 1939. At this school, which went on to influence the course of art and design education in Japan, Kawakita worked with Bauhaus ideas, in particular from the preliminary course and collaborated with Japanese Bauhaus graduates including Takehiko Mizutani and Iwao and Michiko Yamawaki.
How did the Bauhaus pedagogy and design practice spread to countries such as China, Japan, Russia, Brazil and the US?
The Bauhaus pedagogy spread in diverse ways. Sometimes through Bauhaus émigré, sometimes through students that had studied at the Bauhaus and at other times through a process of appropriation by people who had had no direct contact with the school. In Brazil, in discussion with our researcher Luiza Proença and the design historian Ethel Leon, we have looked at the example of the IAC (Instituto de Arte Contemporânea). Even though Lina Bo Bardi and Pietro Maria Bardi had no direct connection to the Bauhaus, IAC's pedagogy was influenced explicitly by the Bauhaus curriculum, as well as colleges established in its wake, such as Black Mountain College (1933), in North Carolina, and the Chicago Institute of Design (1937). It claimed Bauhaus pedigree and included a preliminary course, research in design specialisms and aimed to establish links to industry as well as to maintain connections to an international avant-garde. São Paulo's IAC's inauguration was also held at MASP in March 1951, with a solo show by Max Bill, a former Bauhaus student.
How can we understand the mission of the Bauhaus from today's vantage point?
The Bauhaus responded to a set of historical circumstances. It coincided with the Weimar republic, and finally closed by the National Socialists in 1933. It was also closely involved with developments in art and architecture of its time. So, Bauhaus pedagogy cannot be taken wholesale out of its historical context. Perhaps, in terms of its pedagogy we can discuss in particular how elements such as a foundational training in design or the emphasis on practical workshop-based learning, or the school's fundamental goal to transform society through art, design and architecture, can be reinterpreted and assessed today in relation to current circumstances.
At the time, how did the critics see the Bauhaus experience?
The Bauhaus was highly contested, including politically—it was greatly admired but also had its fierce critics. More importantly for us is how the direction of the school was fought over within the Bauhaus itself and how we can read this in terms of its legacy. The heterogeneity of the school, its inconsistencies, its different phases—including expressionism, de Stilj, neues bauen the cooperative principle and so forth, the way that its teachers and students debated its purpose and its politics is reflected in the fact the school can't be shoehorned into a single representation, which has meant that in considering this legacy we wanted to avoid re-inscribing a "canonical" Bauhaus. We upheld the fact that the Bauhaus was an institution in which political ideas played a critical role.
If you were to choose three works at the exhibition what would they be?
I would choose four works which would be the four focal objects through which we develop the exhibition chapters of "Bauhaus Imaginista": the Bauhaus Manifesto by Gropius (1919), a small sketch of a North African carpet by Paul Klee (1927), a collage 'ein bauhaus film' (1926) by Marcel Breuer, and a device for projecting colored light, a reflective light plays by Kurt Schwerdtfeger (1922).
Main artists in the exhibition:
Anni Albers (1899-1994), Josef Albers (1888-1976), Farid Belkahia (1934-2014), Lena Bergner (1906-1981), Lina Bo Bardi (1914-1992), Ahmed Cherkaoui (1934-1967), Lygia Clark (1920-1988), Rogério Duarte (1939-2016), Trude Guermonprez (1910-1976), Sheila Hicks (1934), Paul Klee (1879-1940), Elisa Martins da Silveira (1912-2001), Mohamed Melehi (1936), Hossein Miloudi (1945), Hannes Meyer (1889-1954), Sibyl Moholy-Nagy (1903-1971), Hélio Oiticica (1937-1980), Lygia Pape (1927-2004), Geraldo Sarno (1938), Ivan Serpa (1923-1973), Lenore Tawney (1907-2007), Marguerite Wildenhain (1896-1985), and others.
Bauhaus Imaginista: Aprendizados Recíprocos (Learning From)
Through January 6, 2019
Curated by Marion von Osten and Grant Watson
SESC Pompeia, São Paulo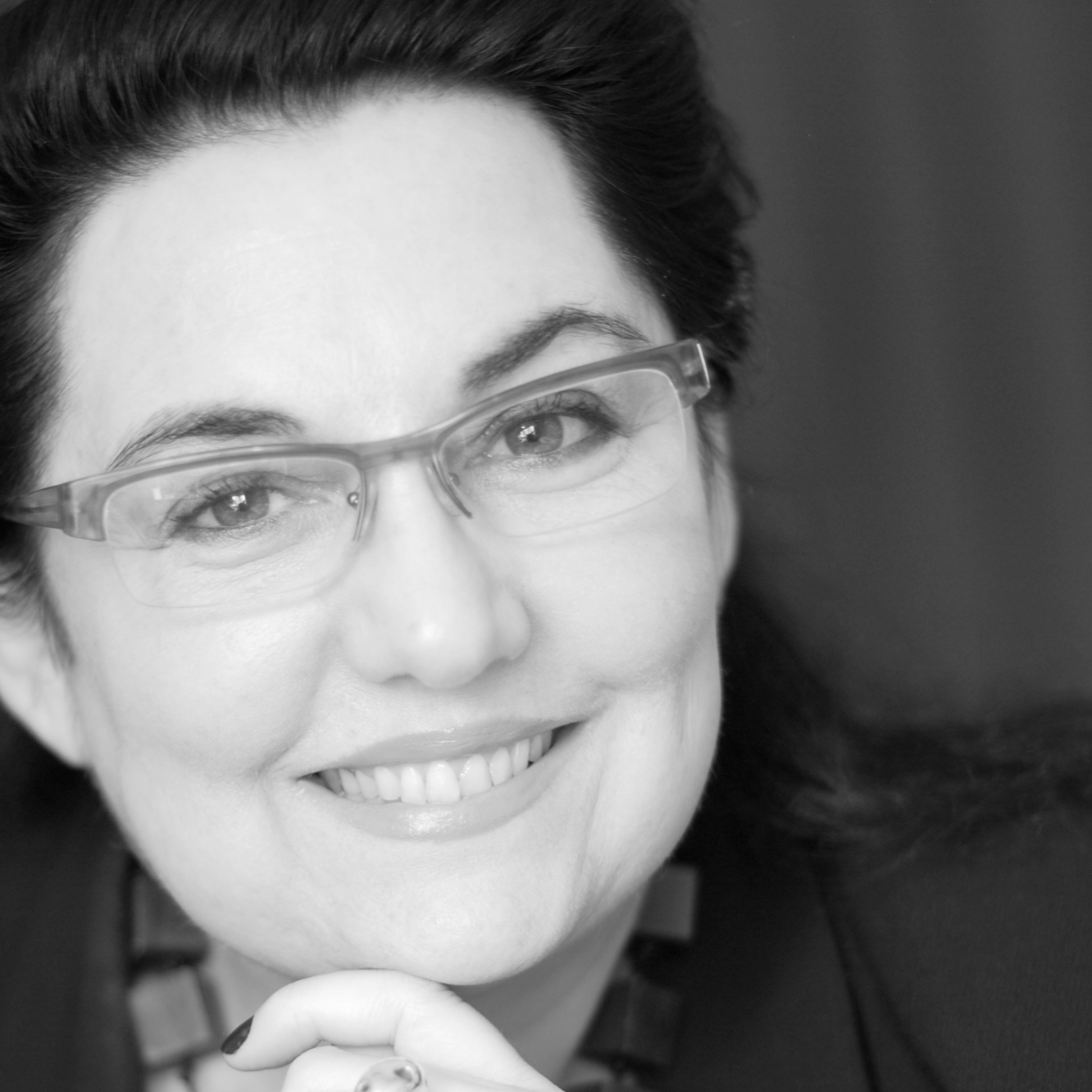 Rio-born Cynthia Garcia is a respected art historian, art critic and journalist fluent in five languages stationed in São Paulo. Cynthia is a recipient of the 2023 APCA (Paulista Association of Art Critics) award as a contributing editor of Newcity Brazil since its founding in 2015. Her daughter America Cavaliere works in the contemporary art market and her son Pedro Cavaliere, based in LA, is in the international DJ scene.
Contact: [email protected], www.cynthiagarcia.biz