The 33rd São Paulo Bienal reshapes the way in which the curatorial concept of art biennials is typically organized. Coordinated by Spanish-born Gabriel Pérez-Barreiro under the theme "Affective Affinities," evoking Goethe's "Elective Affinities" (1809) and Mário Pedrosa's thesis "On the Affective Nature of Form" (1949), a key text in the development of Brazilian art, the world's second-oldest international biennial in this edition's new conceptual format totals more than six-hundred works by more than a hundred artists.
The event brings twelve individual projects curated by Pérez-Barreiro by artists Alejandro Corujeira (Argentina, 1961), Aníbal López (A-1 53167, Guatemala, 1964 – 2014), Bruno Moreschi (Brazil, 1982), Denise Milan (Brazil, 1954), Feliciano Centurión (Paraguay, 1962-1996), Lucia Nogueira (Brazil, 1950-1998), Luiza Crosman (Brazil, 1987), Maria Laet (Brazil, 1982), Nelson Felix (Brazil, 1954), Siron Franco Brazil, 1947), Tamar Guimarães (Brazil, 1967) and Vânia Mignone (Brazil, 1967). However, the controversial curatorial experiment by the chief curator is conveyed in the seven artist-curated group exhibitions by artists Alejandro Cesarco (Uruguay, 1975), Antonio Ballester Moreno (Spain, 1977), Claudia Fontes (Argentina, 1964), Mamma Andersson (Sweden, 1962), Sofia Borges (Brazil, 1984), Waltercio Caldas (Brazil, 1946), and Wura-Natasha Ogunji (USA, 1970).
Art biennials are crossroad events that shake the establishment's aesthetics to infuse new thought-provoking if previously unimaginable experiences. This biennial is no different. To reflect on its novel proposition we invited art historian, author and curator Tadeu Chiarelli, professor of the Visual Arts School of the University of São Paulo (ECA USP) since 1983, who has been head curator of Museu de Arte Moderna de São Paulo (MAM), as well as director of the Museu de Arte Contemporânea (MAC USP) and São Paulo's Pinacoteca.
Tadeu, let us begin by analyzing chief-curator Pérez-Barreiro's curatorial experience of having seven artists acting as curators. Did it work? How do you analyze the propositions by the artist-curators?
I believe Pérez-Barreiro's initial idea to invite artists to act as curators was positive because it expands the event's comprehensiveness. In general, artists are good at spotting interesting, lesser-known artists. The problem was the artist-curators, as a whole, acted more as curators and less than the artists they really are. Another concern is the shows they curated did little to stimulate a dialogue with the other exhibitions within the Bienal and thus transformed the space in a series of islands closed within themselves.
Which of these curatorial niches or "islands" as you mentioned would you say are stimulating propositions?
For me the highlight in this edition is the exhibition curated by artist Sofia Borges. She was the only artist who truly curated with an artist's point of view. Of course, there are other interesting nuclei such as the ones curated by Spanish artist Ballester Moreno and Swedish artist Mamma Anderson, plus some very good artists lost here and there. In Moreno's curatorship there are some very compelling work by Alberto Sanchez, Benjamin Palencia and Frederich Flobel. At Mamma Anderson's exhibition, what called my attention were the works by Carl F. Hill and Bruno Knutmam. At the space curated by artist Waltercio Caldas there are some very relevant works by Gego and Victor Hugo, among others.
Some pointed out this Bienal in particular should have had more politicized works because of the present times not only in Brazil but also in the world. What is your thought on this issue?
This is pointless. The role of an exhibition is to present quality works—this is the political standing that should be the core motive of an art event. In this sense, this edition of the Bienal has some artists who presented very good works, for example, the nucleus with works by Guatemalan Aníbal Lopez. His oeuvre is explicitly political but demonstrates it is possible to produce art based on social and political issues that is able to translate the artist's poetic universe without turning into mere pamphlet work.
Another criticism is that this Bienal is not as transgressive as a platform such as this should be. It has even been compared to a large gallery exhibition. What is your opinion?
Let's not be naïve, any artistic manifestation can be transformed into merchandise, even the ones that make an effort to look as if they are not conventional works of art. In this Bienal there are works that are more commercial and others less so. In this particular aspect it does not differ from the previous editions.  However, the curatorship signed by Sofia Borges is an interesting example to answer your question. Her installation—which is how I understood the concept of her curatorship—is the only artistic production at the Bienal that cannot be transformed into merchandise or a consumer's object. If someone was to acquire it, he or she would have to buy the entire building and not only the works in the scenography she created. Sofia Borges offers the visitors the possibility of a true poetic immersion. This is something you cannot sell. It is something only well-accomplished experiences provides. The rest is but a question of price.
This biennial seems to emphasize the curatorship over the artists. Are these excessive layers a trend in the contemporary art scene?
I think the idea of the curator in this edition was to focus on the artist. The problem was the artists disguised themselves as stereotyped curators and, with the exception of Borges, curated more than Pérez-Barreiro, the curator-in-chief. He tried an experience in curatorship but something happened that curbed it. Sometimes you hear people say that critics and curators are frustrated artists. I left this Bienal asking myself if the opposite was not true.
How long have you been going to the São Paulo art biennials? Which events were most significant for you?
My first Bienal de São Paulo was in 1975 and I still vividly remember Nan June Paik's TV Garden. From 1985 to 1987, I coordinated the educational activities of both editions under curator-in-chief Sheila Leirner. The experience was fundamental in my formation as an art historian and critic. Among the São Paulo biennials I have visited the 1985 edition was my mind opener. It taught me to think about art from an unconventional standpoint and the event foresaw issues in contemporary art that would became basic issues in the following years. Recently, I was impacted by the editions curated by Ivo Mesquita (2008), Paulo Herkenhoff (1998), Lisette Lagnado (2006) and Luis Pérez-Orama (2016). Mesquita's bienal was one of the highlights in the event's trajectory. I hope this will be understood in the future—for both artists and public it was a thorough consideration on the role of the Bienal de São Paulo and its history. Herkenhoff reexamined issues that had been proposed by Leirner in 1985 while Lagnado's edition amplified these questionings and introduced new parameters to think on today's art. Pérez-Orama was one of those rare curators to place the work of art as the main protagonist of the exhibition.
So what would you say to wrap up?
This edition is certainly worth a visit not only for the artists and works I mentioned, above all, because each one of us discovers something peculiar that, for one reason or another, I did not recognize.
33rd Bienal / SP: Affective Affinities
Through December 9, 2018
Ciccillo Matarazzo Pavilion, Ibirapuera Park, São Paulo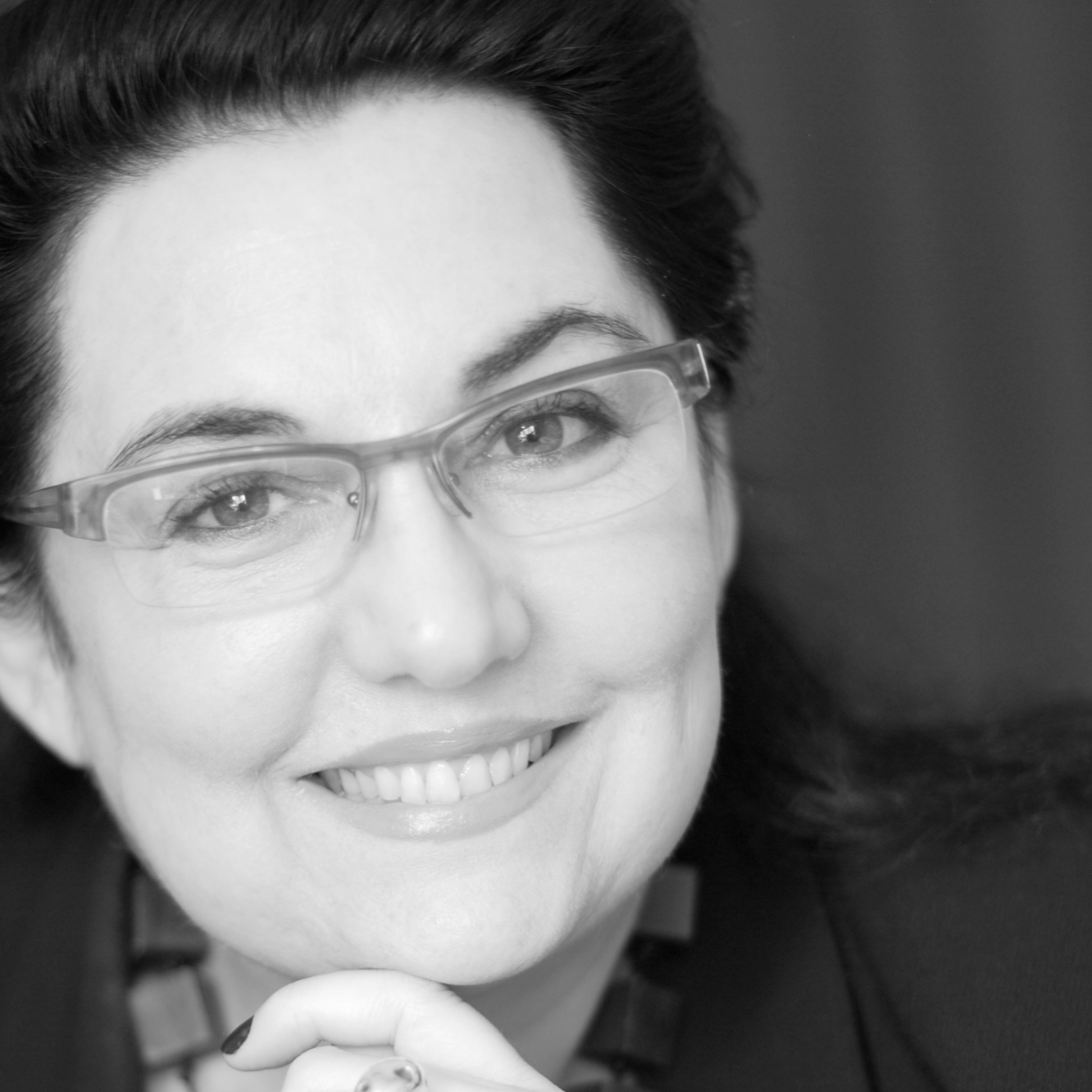 Rio-born Cynthia Garcia is a respected art historian, art critic and journalist fluent in five languages stationed in São Paulo. Cynthia is a recipient of the 2023 APCA (Paulista Association of Art Critics) award as a contributing editor of Newcity Brazil since its founding in 2015. Her daughter America Cavaliere works in the contemporary art market and her son Pedro Cavaliere, based in LA, is in the international DJ scene.
Contact: [email protected], www.cynthiagarcia.biz