Direct from the Garage Museum of Contemporary Art in Moscow to São Paulo's SESC Pinheiros, "O Outro Transatlântico: Arte Cinética e Óptica no Leste Europeu e América Latina de 1950 a 1970" (The Other Transatlantic: Kinetic and Op Art in Central and Eastern Europe and Latin America 1950s-1970s) sheds light on an alternative path away from the traditional axis of Paris, London and New York. Converging Warsaw, Bucharest, Budapest, Zagreb and Moscow with São Paulo, Rio de Janeiro, Caracas, Bogota and Buenos Aires, the exhibition stages over a hundred works by thirty artists from the postwar art scenes of Eastern Europe and Latin America that shared a common esthetic and scientific enthusiasm. The event was produced with the support of the Adam Mickiewicz Institute in Poland in partnership with the Museum of Modern Art in Warsaw where our interview subject, Polish curator Marta Dziewańska, acts as researcher and curator. The other two curators of this enlightening must-see exhibition are Abigail Winograd, associate curator of the Frans Hals Museum in Haarlem, the Netherlands, and professor Dieter Roelstraete, curator of the Neubauer Collegium Gallery at the University of Chicago.
Marta, how do you explain that in the post-WWII period, the art produced in Eastern European capitals such as Warsaw, Budapest, Zagreb, Bucharest and Moscow, was aligned to the art produced in Latin American capitals of Buenos Aires, Caracas, Bogota, Rio and São Paulo, and not to the traditional centers of Western culture such as Paris, London and New York?
The exhibition is, in fact, a historical speculation and the attempt to look for different sources in the turbulent times we live in in Europe (both East and West) and in America (the same: both South and North). With that in mind, together with my co-curators—Abigail Winograd and Dieter Roelstraete—we started this research, looking at the postwar years, and spotted a very intriguing and promising convergence. This convergence could be described as a shared enthusiasm for kinetic art in the regions normally treated as historical, cultural, political peripheries, namely Eastern Europe and Latin America. Yes, it was a sign of the times and the fascination with technology in the era of modernization and gusty industrialization. But there was more. Lots more. We started to look more attentively at the art production of this period and noticed a potential for a different reading in history.
Tell us about this different reading.
We have got used to the history, art history included, that is written in established art centers of Paris, London and New York—a typical way to be crossing the Atlantic—with its Expressionism, Abstractionism, Minimalism, Arte Povera, Art Brut, Fluxus, and so on. These are the movements and trends where the relation between artist/work of art establishes a certain hierarchy. It seems that there was a totally different approach developed by the artists in Eastern Europe and Latin America. Indeed, here arose a network of artistic practices dedicated to a different set of attitudes. The question behind the exhibition is exactly the one you're asking: what exactly led artists in such divergent cultural contexts to rally around an aesthetic paradigm based on movement? What was the utopia behind? What common experiences? What dreams? About what future?
So why did Kinetic art develop in this new axis, or this other Trans Atlantic connection as you call it?
It is difficult, often impossible to discuss where their ideas came from if from an intuition, a feeling, a pure gesture. There's no response that could start with a simple "because." Well, I never trust these responses however reassuring they are or they can be. Things are always more complex, multilayered. The same here: there are many possible aspects I could talk about, but the political context seems the most relevant for me.
So explain the political dimension that unites them.
Indeed, the artists presented in the exhibition, the key criterion, apart from the purely aesthetic, was the real, political dimension of their work. Their dynamic constructions were not merely finite objects to be admired by the public but, rather, open proposals. Not set firmly, and constantly changing their parameters, they were on the one hand an attempt to give an account of the permanent movement in the real world and, on the other hand, they provided a concrete comment on the actual political situation. In the Eastern Bloc, in the oppressive political system with its dependence on the USSR, the contextual backdrop for artistic endeavor was the Iron Curtain that hermetically divided war-torn Europe. At the same time, in the countries of South America torn by internal and international conflicts time and again, brutal, corrupt, and unpredictable dictators would come to power in yet another coup. Kinetic art, created almost in parallel on both sides of the Atlantic, was a sign of instability in those stormy times; a reaction as well as a search for an alternative when faced with policies that were excluding and centralized, and ruthlessly imposed. The art of movement was an artistic counterproposal when confronted with the common experience of authoritarian political systems. Together with my two co-curators, we thought about this and we started to dig in the biographies, and in social, political and economic contexts, in the artists' writings (including their correspondences) and with time it became more and more obvious and fascinating that the Kinetic art with its interactive relationships with the audience could actually be read as a dream of a more egalitarian and participatory politics in the times of authoritarian politics of abuse.
Were these kinetic and optical works regarded as art or seen as scientific experiences?
They were seen as art but also as scientific experiences with a very practical agenda. Many of the artists brought together in this exhibition thought of themselves as inventors and constructors. The mechanisms they created—often of considerable complexity—drew on the most up-to-date achievements in science and engineering and were often used as a means of reaching a wider audience. However, they did not merely aim to entertain but their fascination with cybernetics, experimental scientific methods, or systems' theory was linked to a search for alternative sets of norms, new universal principles on which new scripts for the future could be based upon. Often—and I think it's very interesting—they formed themselves into groups, based on various principles, which included scientists, engineers, musicians, sculptors, painters and graphic artists, creating laboratory situations where the act of hewing a new language was driven by the poetics of curiosity, the dialectics of rules and abstraction, and the force of common effort and imagination. The goal pursued was not so much a sturdy, polished art product, a synthetic formula but: testing, experimenting, learning and changing—and why not?—even repairing the world.
Where, when and who were the artists that began this movement? Who are the exponents?
This exhibition, rather than being about the "beginners" and "the movement," is about certain choices in very precise political contexts. The artists that we are bringing together have only in few cases met or knew about each other and therefore could "follow" one another. What we look at and what we are interested in are the shared intuitions, shared dreams, even if geographically so distant, in the politically and socially turbulent times. The examples are numerous and they are hopefully convincing both for the researchers, the artists themselves and the public.
In Eastern Europe how did the oppressive political system dependent on the Soviet Union view theses works or this new art?
This is a very interesting question and—as always—the answer would have its local specificities depending on the country. If that's OK, I will reply with the example of USSR directly also because this issue is discussed by Russian researcher, Sasha Obukhova, in her essay published in the book that accompanies the exhibition. Her argument could be condensed to this: while Soviet propaganda derided non-figurative art, its distaste could be mitigated by emphasizing the scientific and technical aspects of these activities. This is exactly why the artists from Dvizhenie or Prometeus groups were only partly functioning underground: their works were produced under the auspices of the government in the context of the scientific-technological race driven in the times of the Cold War. They were using different materials. Dvizhenie group members, for example, were working with aluminum, plexiglass, mirrors, light bulbs and other industrial materials, which gave rise to the interpretation of Kinetic art as a form of futuristic design. They took on public projects, such as the decoration of the boulevards and squares of Leningrad in 1967 for the fiftieth anniversary of the October Revolution imagining the utopia of the future. "The Little Tripych"—an experimental film produced by Prometheus Group, which is part of the exhibition at SESC, was for example screened in cinemas and on television in-between shows. It was preceded by an announcement that the projection was not a work of abstract art, but a demonstration of the possibilities offered by new Soviet technology.
Why are we only recently discovering the art of the countries of the Iron Curtain since the borders have fallen?
I think it is a continuous process and what is now needed rather than "discovering" is to look for other stories, different models, alternative sources. I think that the task now is, yes, to dig in history and bring the artists that were neglected to the fore but at the same time—in these times of political crisis in so many counties in different parts of the globe—I think that more important than to inscribe those neglected stories into the existing canon, is the fact we have to challenge these canons. Reinvent them. We have to ask new questions to the past and with this look for alternative responses and with them: for different futures.
Now, with globalization, are today's artists in Warsaw, Budapest, Zagreb, Bucharest and Moscow interested in Kinetic and Op art? Is there a trend based in these esthetic currents?
Certainly. "The Other Trans-Atlantic" show is not a survey-type show but a research exhibition to look at artistic choices as vehicles of political utopias.
To finalize, what is the legacy of the Kinetic and Op movements?
This is a huge question and, I guess, an open one. For me however, the key idea which I think is very relevant today in these times of the rise of conservative politics with essential origins, reified borders, and identity politics, is the attempt of the artists which we are showing to look at the world from the perspective of the movement, instead of the perspective of stability. In my opinion, this viewpoint—not only in the context of globalized reality but also the incessant movement of individuals and human masses, less and less grounded in a particular location, language, or identity—can bring us closer to understanding the changing world around us, and closer to thinking actively and creating new futures.
PARTICIPATING ARTISTS
Eastern Europe
Croatia: Vokin Bakić (1915-1992), Julije Knifer (1924-2004), Vlado Kristl (1923-2004), Ivan Picelj (1924-2011), Vjenceslav Richter (1917-2002), Aleksandar Srnec (1924-2010) /Czech Republic: Zdeněk Sýkora (1920-2011) / Finland: Oskar Hansen (1922-2005) / Hungary: Vera Molnár (1924), Nicolas Schöffer (1912-1992), Victor Vasarely (1906-1997) /Poland: Wojciech Fangor (1922-2015), Jerzy Jarnuszkiewicz (1919-2005), Grzegorz Kowalski (1942), Andrzej Pawłowski (1925-1986), Ludmiła Popiel (1929-1988), Henryk Stażewski (1894-1988), Magdalena Więcek (1924-2008) / Romania: Constantin Flondor (1936), Myra Landau (1926-2018) / Russia: Francisco Infante-Arana (1943), Lev Nussberg (1937) / Slovenia: Milan Dobeš (1929) / Ukraine: Jerzy Rosołowicz (1928-1982), Ryszard Winiarski (1936-2006)
Latin America
Argentina: Martha Boto (1925-2004), Gyula Kosice (1924-2016), Julio Le Parc (1928) / Brazil: Ubi Bava (1912-1987), Sérgio Camargo (1930-1990), Lothar Charoux (1912-1987), Lygia Clark (1920-1988), Sérvulo Esmeraldo (1929-2017), Almir Mavignier (1925), Hélio Oiticica (1937-1980), Abraham Palatnik (1928), Mira Schendel (1919-1988), Ivan Serpa (1923-1973) / Colombia: Feliza Bursztyn (1933-1982) / Venezuela: Carlos Cruz-Diez (1923), Gertrude "Gego" Louise Goldschmidt (1912-1994), Jesús Rafael Soto (1923-2005)
"O Outro Transatlântico: Arte Cinética e Óptica no Leste Europeu e América Latina de 1950 a 1970" (The Other Transatlantic: Kinetic and Op Art in Central and Eastern Europe and Latin America 1950s-1970s)
Through October 28, 2018
Curated by Marta Dziewańska, Abigail Winograd and Dieter Roelstraete
SESC Pinheiros, São Paulo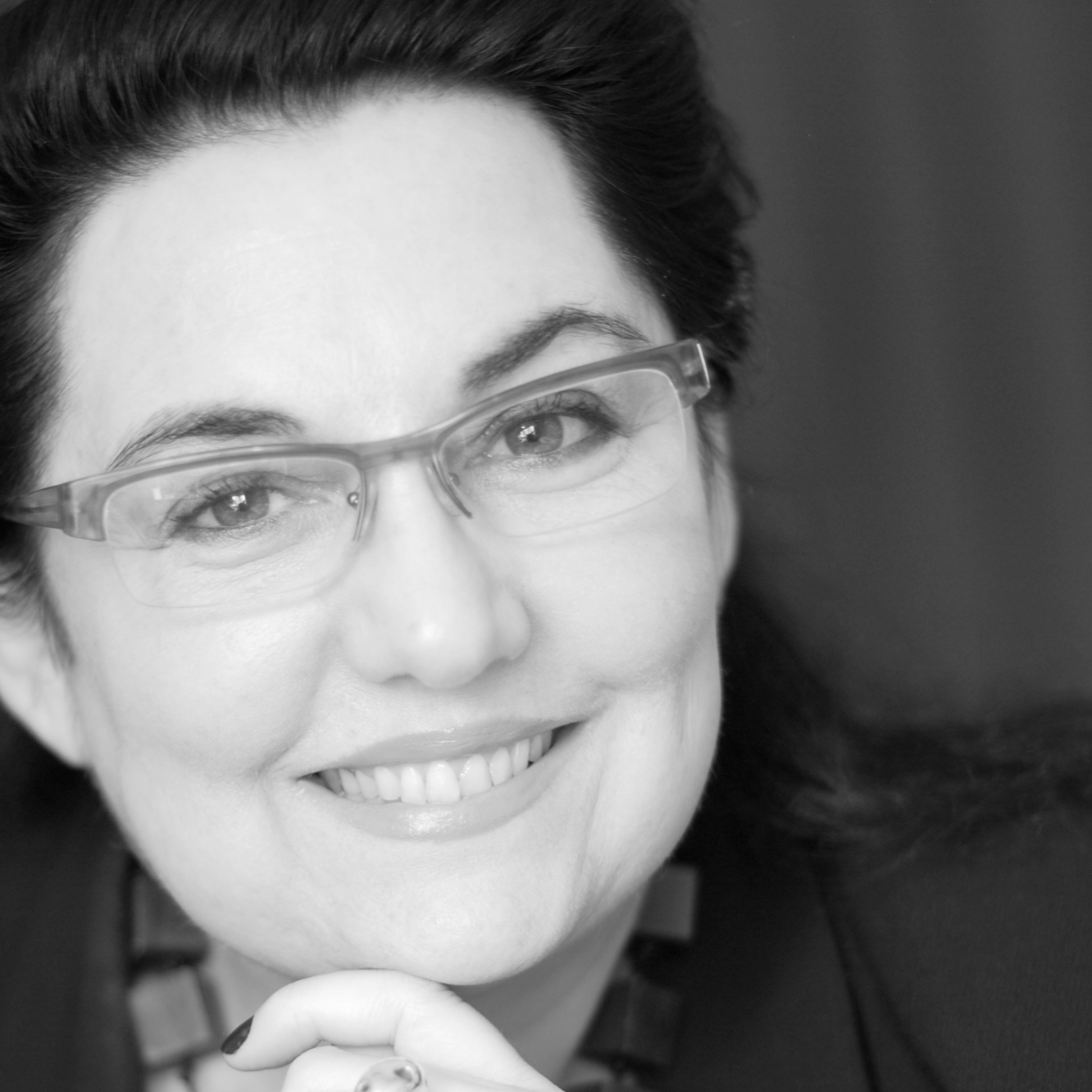 Rio-born Cynthia Garcia is a respected art historian, art critic and journalist fluent in five languages stationed in São Paulo. Cynthia is a recipient of the 2023 APCA (Paulista Association of Art Critics) award as a contributing editor of Newcity Brazil since its founding in 2015. Her daughter America Cavaliere works in the contemporary art market and her son Pedro Cavaliere, based in LA, is in the international DJ scene.
Contact: [email protected], www.cynthiagarcia.biz