Recently deceased at the age of seventy-four, Antonio Dias, one of Brazil's foremost contemporary artists, is being celebrated in Rio and São Paulo. The largest tribute being paid to the bold artist with a more-than-five-decade career was organized in his adopted hometown of Rio de Janeiro—Dias was originally from the northeastern state of Paraiba. At Rio's Museum of Modern Art (MAM), the retrospective "Antonio Dias: O Ilusionista" (The Illusionist) displays sixty works from several periods, most of them loaned to the museum from the Gilberto Chateaubriand Collection. 
In São Paulo, Galeria Nara Roesler, the artist's official representative since 2010, stages his fourth solo exhibition in its compound, "Antonio Dias: Tazibao e outras obras" (Tazibao and other works). In the same city and in partnership with Galeria Nara Roesler, "Antonio Dias: 1980–1989" at auroras, shows ten exquisite medium-format paintings and five small watercolors. Both exhibitions were planned with the artist himself before he died. On September 20, Galeria Nara Roesler presented a roundtable mediated by art critic, author and curator Paulo Sergio Duarte, a longtime friend of Dias and world expert on his oeuvre. For our tribute to the late artist, we interviewed Duarte and two curators invited for the event, João Bandeira and Sérgio B. Martins, and included the testimonials of gallerists Nara Roesler and Ricardo Kugelmas on the remarkable artist.   
The exhibition at the Roesler space sadly opened precisely one month after the artist's death. Dias died of a brain tumor in Rio on August 1. According to Duarte, the thirteen works on display represent a well-rounded synthesis of the artist's multimedia production since the early 1970s and also includes seven Super 8 experimental films from 1971 to 1974.
Undoubtedly, the highlight is Dias' 1972 iconic museum-quality "Tazibao" that also names the exhibition. Fascinated by Asian culture (he lived in the mountains of Nepal in 1977 to learn all about artisanal paper), the artist intuited the concept from the original tazibao, the People's Republic of China's radical left poster newspaper of the Cultural Revolution, which was wall-mounted in Chinese streets from 1966 to 1979. Produced in the period he lived in Milan, this puzzling political intervention was displayed twice in Europe and is on show for the first time in Brazil. It focuses on the Watergate scandal over the course of a week on November 1972 on fourteen sheets of Chinese paper painted blood red, his preferred color. Under each sheet is a red canvas flag cut out in the exact shape occupied by the news column reporting on the Watergate printed on the front pages of two influential newspapers, the New York Times and Italy's Corriere della Sera. Dias saw it as one of the worst political crimes committed in the twentieth century. This ever-alert, defiant work, where logic and lyricism meet in evocative juxtaposition, could not be more relevant today.      
Antonio Dias emerged in Rio's culturally effervescent scene of the 1960s to the swing of Bossa Nova and the beat of Godard's "Breathless" but with the Brazilian military dictatorship as backdrop. His ironic socio-political works with a strong graphic narrative in the colors red, white, black and some yellow of this inaugural period at times are mistakenly linked to the Pop Art movement due to the esthetic treatment of his early paintings organized in comics-inspired panels, a medium he admired since his teens. However, his narrative did not focus on consumerism, rather it manifested themes of political oppression, love and sex with gas-masked figures, loving hearts and provocative penises. Helio Oiticica hailed it a turning point.
In 1965, the twenty-one-year-old, who until then had a job at a printer as a draughtsman to help his parents make ends meet when the family moved to Rio, left for Europe for the first time thanks to the Paris Biennale that awarded him a prize of a year's stay in France's capital. Typical of those dictatorial days, the passport was hard to get for someone like him, a tall, thin, young longhaired artist in jeans with an attitude from head to toe. He fled the red tape and flew off with a fake document in hand, getting to know Corneille (the Dutch artist who was one of the founders of the COBRA movement) and two years later witnessing the Paris students' revolt of May 1968. Not being granted a further stay in France, he turned to Italy. Milan, then a stimulating creative ground with Arte Povera as the avant-garde of the day, became his second home until his death.
"Anywhere is My Land" (1968) is one of the first works in his early Milanese phase. With great formal elegance, it attests to his restless esthetic research in an almost two-meter-long horizontal canvas painted black, sprinkled with white under a white grid, with a catchy title in English painted top left with stenciled graphic language with political undertones that became one of his trademarks. In this period, he shot his first Super 8s and painted large canvases for "The Illustration of Art," a conceptual ongoing multimedia-based series with paintings, films and installations, that became the grand opus of his 1970s production.
In 1971, in his first major collective exhibition, Dias was the only Brazilian artist in the final installment of "Guggenheim International," a groundbreaking overview of the radically new with conceptualism and post-minimalism in the forefront, along with members of his generation such as Daniel Buren (1938), Walter De Maria (1933-2013), Donald Judd (1928-1994), Bruce Nauman (1941) and Richard Serra (1938). The following year a grant from the Guggenheim Fellowship called him back to New York where he thrived in the city's vibrant underground art scene until mid 1973. After seven years of self-imposed creative exile, Dias returned to his home country.
His final exhibitions include The World Goes Pop (Tate Modern); International Pop (Walker Art Center, Minneapolis), 2015; Transmissions: Art in Eastern Europe and Latin America, 1960-1980 (MoMA), 2016; Resistance Performed (Migros Museum Fur Gegenwartskunst, Zurich), 2015/2016; and Made in Brasil (Casa Daros, Rio de Janeiro), 2015. Dias' work is in renowned Brazilian and international collections such as the Ludwig Museum, Cologne; Daros Collection, Zurich; Stadtische Galerie im Lenbachhaus, Munich; Museo de Arte Latinoamericano de Buenos Aires; and New York's MoMA.
To the end, this exceptional artist and brilliant man with no boundaries was unwilling to dilute the resistance to barbarism, oppression and extremism in his work, as the testimonials of those who knew him well attest. 
—————————————————————
"I met Antonio in 1980, what attracted me to him was his originality, self-confidence and his forward-thinking vision of the world. He used to say: 'Nara, don't sell these works, one day your greatest asset will be the work you kept for yourself.' He was right, but as we all know, the income from selling the works is crucial to support the gallery's many projects and our artists."   
Gallerist Ricardo Kugelmas of auroras
"Antonio Dias was a captivating storyteller with a prodigious memory. He would go on and on telling stories rich in details. Once in Milan, he revealed the saga of his first works in paper in Nepal—it went from lunch to dinnertime… There was a chance meeting he told me about that has fascinated me ever since. An afternoon in December 1976 at the Frankfurt airport on his way to Nepal, Antonio bumped into Francesco Clemente who was on his way to India. Seconds later the two saw German artist Blinky Palermo on his way to the boarding gate to Sri Lanka (sadly, his final trip…). For a few minutes the three talented young artists had a magical encounter before their journeys to the Orient, after all, "Anywhere is My Land"… . (The phrase refers to the title of Dias' 1968 painting, which developed into an ongoing multimedia series, and title of 2009 exhibition organized by Daros Latinamerica Collection in Zurich and at São Paulo's Pinacoteca in 2010.)
—————————————————————
Interview with critic, writer and art historian Paulo Sergio Duarte, curator of "Tazibao and other works" and co-author of the 400-page book "Antonio Dias" (APC/CosacNaify, São Paulo, 2015). Duarte is an ex-student of economics who turned to art criticism in 1973 on the advice of his close friend Antonio Dias when both young men lived in Milan.
Paulo, what should we have in mind to understand the oeuvre of Antonio Dias? 
Paulo Sergio Duarte: Throughout the trajectory of Antonio Dias you will find painting has a preeminent place in his work, even in his Super 8 films, installations and other mediums. In all of these activities there is a highly sophisticated critical reflection that never renounces to a vigorous esthetic. In all his phases, he maintained a superlative poetics that sets his work apart in his generation.   
So explain the main phases in his remarkable trajectory.
PSD: The early phase of his work, from 1962 to 1967, begins with the New Figuration where he gave an enormous contribution to the movement, recognized not only in Brazil but also internationally, with the award he was granted by the 1965 Paris Biennale when he was only aged twenty-one. Notwithstanding this early recognition, he breaks off with the successful narrative and in 1968 investigates art and language—the word—and soon develops a series that extends from 1972 to 1978: The Illustration of Art. It is more ascetic and arid, but manifestly expresses his esthetic generosity. From 1979 till his death he takes to painting with his recurring symbols, for example, the penis, the axe, an ambiguous tool that serves both the woodcutter and the executioner. The pictorial matter gains intensity in his large-format paintings composed of several canvases of variable dimensions bounded together, with the colors red, gray, copper, gold, malachite and pewter green. A long trajectory with three distinct moments. 
What are the main concepts tackled by his oeuvre?
PSD: First, it begins with representations of blood, male and female genitals, atomic mushrooms, and gas-masked figures. This is a densely elaborated political work where the main idea is to break away from the limits of painting, thus resulting in paintings that move away from the boundaries of the canvas and spill onto space, far beyond the wall. The second phase is dominated by critical reflections on the nature of art and society as well as the system of art and its limits. In the third stage he elevates the potency of painting.     
Does his work always carry a political statement? 
PSD: For the public in general it is clearer to detect this aspect in his New Figuration phase. However, all throughout his oeuvre political issues are subtly represented, some times in the titles that act as perception guides, such as, "Asas do Povo" (The Wings of the People) from 1988, or "Refém: John Wayne encontra Harum Al-Hasid" (Hostage: John Wayne meets Harum Al-Hasid) from 2007.
Who were the artists and thinkers that he admired and influenced his art? 
PSD: If they influenced his art I do not know, but I am sure he respected the work of Joseph Beuys (1921-1986) and Dennis Oppenheim (1938-2011).  Antonio was always up-to-date with the latest contributions in art theory but he never adhered to any theoretical model except for those originated in the realm of his own oeuvre. 
Now let us move on to your relationship with the artist.
PSD: I first saw his work some time before we became friends. In 1964, I witnessed his solo in Copacabana's Galeria Relevo in Rio, headed by the late Jean Boghici. The critical text was signed by French art critic Pierre Restany, who was one of the foremost theoreticians of the Nouveau Réalisme movement. A year later, his production made a great impression on me in the groundbreaking collective exhibition "Opinião 65" (Opinion), at Rio's Museum of Modern Art curated by Ceres Franco and Boghici. We only became close in 1971 when I moved to Milan for a year, where he also lived. By then he was already married to artist Iole de Freitas and their daughter Rara was but a newborn baby. We used to discuss art when I visited him in his apartment at Via San Marco or in his studio in Via Brera, and he would ask me: "Why don't you write about this?" It was his insistence that got me writing about art in 1973 for the first time at Art Press nº 6 (at the time it had not yet been renamed Art Press International) on his participation at the Paris Biennale that year. Thus was born an art critic over four decades ago.    
What is his main legacy?
PSD: Despite all the theories announcing the death of art, the oeuvre of Antonio Dias proves that artworks preserving critical reflection about its own making and about the world in which it is inscribed when endowed with poetic potency contribute to the education of the eye and thought itself. Antonio was one of the most generous persons I ever met always opening new fronts for those next to him. 
—————————————————————
Sérgio B. Martins is an art critic, professor of art history at PUC-Rio University, and author of several books and essays on art. He is currently writing a book on Antonio Dias' work in the Milan period in the 1970s.
Sérgio, what is your view on Antonio Dias in the context of Brazilian art history?
Sérgio B. Martins: Dias stood out as a very young protagonist of the generation associated with the shows "Opinião 65"(1965) and "Nova Objetividade Brasileira" (1967), which forged a new kind of realism that was very critical of the social and political situation of 1960s Brazil, but he was also formally original in his way of combining painting and three-dimensional objects, resulting in what Hélio Oiticica—who was coming from the earlier Neoconcrete generation and embraced them—would eventually term as "environmental art." But what radically distinguishes Dias' career are the many shifts his work undergoes while retaining its sharpness and importance. As early as 1968, as he moves to Milan, Dias abandons his trademark style of sexual and violent motifs rendered in a comics-like style mixed with sagging protuberances in favor of an austere black-and-white painting with very few elements, mostly sprayed patterns and stenciled words. He was actually responding to the emerging Conceptual Art he encountered in Europe, and what makes this response particularly forceful is his counter-intuitive insistence on painting as a means of criticizing certain positivist credos of artists and critics who promptly adhered to Conceptual Art. Dias was always an ironist. In the mid-1970s, he moves towards a thorough investigation of the system of art, exploring in many ways yet another trademark sign: the painterly rectangle with a corner excision, meaning, as he states in certain works, an economic logic stemming from a dialectic of completeness and incompleteness. Other shifts will follow, but what matters is that Dias restlessly reconfigures painting every time anew in order to respond to the concrete, historical conditions he is facing. This is what, in retrospect, makes his work so difficult to account for as a whole, but also so compelling.
When did you meet him?
SBM: As a much younger art historian, I knew Dias rather recently, in 2008-2009, as I was beginning to research for my PhD dissertation, which later became a book, "Constructing an Avant-Garde: Art in Brazil, 1949-1979" (MIT Press, 2013). Dias was very open and generous from the outset, without ever trying to steer my interpretation of his work. He really relished seeing people independently engaging with his work. During the opening of his 2009 retrospective at Daros, I approached him in order to ask for an autograph on my copy of the catalogue. At that point, I had been with him only once or twice and still felt very shy, so I asked for a "signature" instead of an "autograph." He wrote: "With a signature for Sérgio Martins: Antonio Dias," obviously poking at my clumsy request. Later I realized that this was also something more: a written self-portrait, with his name coming after the colons like a framed object. This is a moment I shall always remember.
—————————————————————
João Bandeira is a writer and curator, author of  books on Brazilian artists. He conceived and curated "Entre construção e apropriação – Antonio Dias, Geraldo de Barros e Rubens Gerchman nos anos 60" (Between Construction and Appropriation – Antonio Dias, Geraldo de Barros and Rubens Gerchman in the 1960s) through June 2018 at SESC Pinheiros, São Paulo.
João, how do you analyze his oeuvre?
João Bandeira: In the first half of the 1960s, Antonio Dias' production stood out in Rio's art scene not only due to its potency and originality but also because his narrative embraced an esthetics as well as decisive contextual issues brought forth by the troublesome period the country had been pushed into. His work was soon recognized by our main critics, among them Mario Pedrosa, as well as abroad through the award of the 4th Paris Biennale in 1965 when he was but twenty-one. His restless and demanding spirit was not one to be complacent in the face of his early well-devised style and along his career he changed the general orientation of his work nonetheless preserving his distinctive visual approach pairing economy of means and assertiveness. In Brazil, his oeuvre is very much alive along with the most relevant artists of our past and present history, incidentally, it resonates beyond the limits of art.              
A final thought?
JB: A phrase from one of Antonio's interviews: "I see no reason why I should spend my effort on a mere additional painting."
"Antonio Dias: 1980–1989"
Through October 6, 2018
auroras, São Paulo
"Antonio Dias: Tazibao e outras obras" (Tazibao and other works)
Through November 3, 2018
Curated by Paulo Sergio Duarte
Galeria Nara Roesler, São Paulo
Antonio Dias: O Ilusionista (The Illusionist)
Through November 11, 2018
Curated by Fernando Cocchiarale and Fernanda Lopes
Museum of Modern Art (MAM), Rio de Janeiro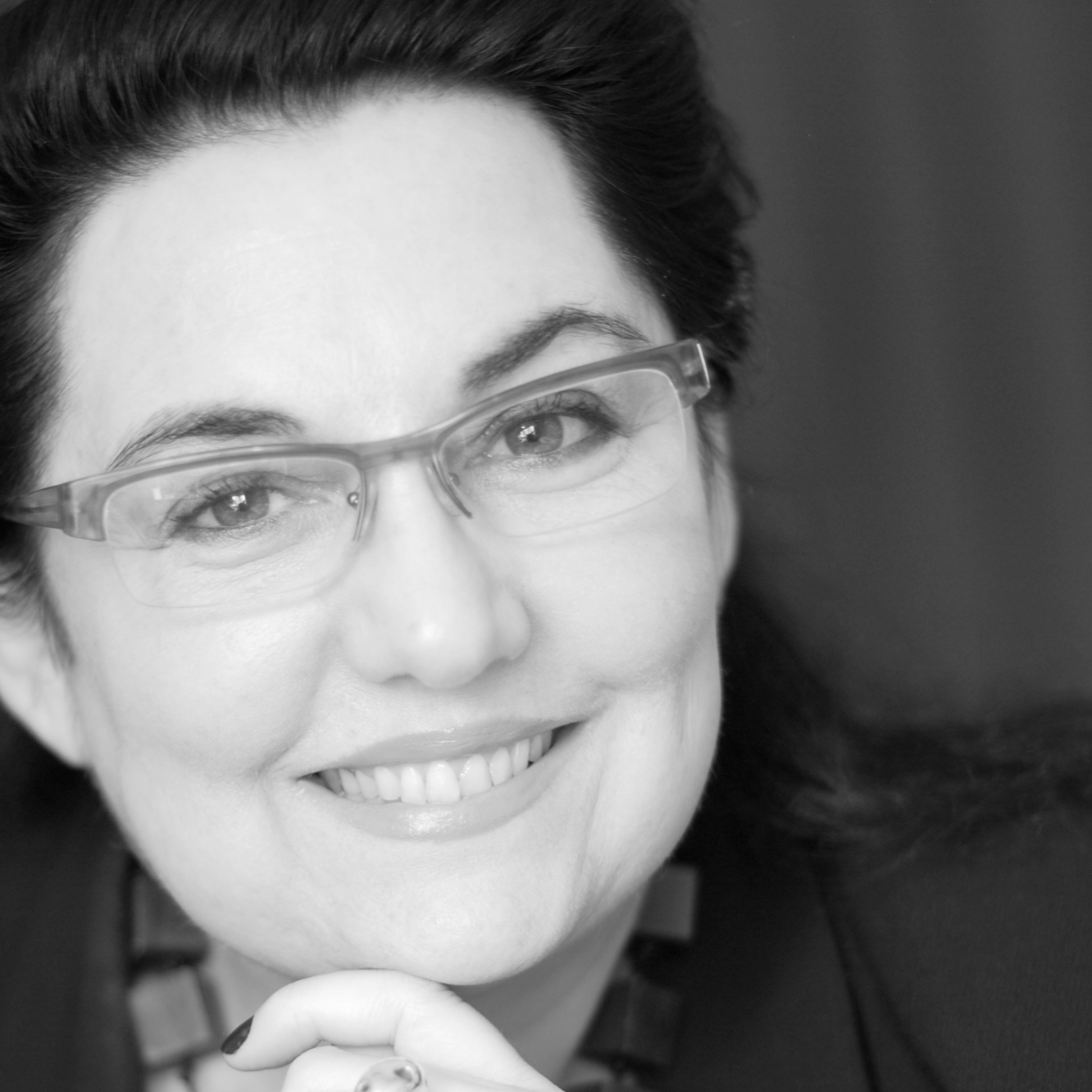 Rio-born Cynthia Garcia is a respected art historian, art critic and journalist fluent in five languages stationed in São Paulo. Cynthia is a recipient of the 2023 APCA (Paulista Association of Art Critics) award as a contributing editor of Newcity Brazil since its founding in 2015. Her daughter America Cavaliere works in the contemporary art market and her son Pedro Cavaliere, based in LA, is in the international DJ scene.
Contact: [email protected], www.cynthiagarcia.biz