For the first time, Galeria Nara Roesler stages the work of sociopolitical artist, forensic expert and Brazil's foremost street performer, Berna Reale. "Gula" (Greed) pins down the voracious appetite our society has towards detrimental yet accepted behavior through a room-size installation with five baby coffins and a photo series dubbed "Comida" (Food). "Comida batizada" (Baptized Food) denounces the abuse of children by Catholic priests and "Comida caseira"(Home Food) criticizes the tradition that allows marriage of young girls to older men.
The ferociously provocative fifty-three year-old artist denounces violence and abuse of power with riveting raw symbols of universal appeal through street performances captured by video in her hometown, the capital city of Belém in Pará state, where—believe it or not—since 2009 she has been forensic expert FE Berna of the state police corps. This performance artist challenged the same status quo when she was an actual criminal investigator representing Brazil in the official exhibition of the 56th Venice Biennale in 2015 with the video "Americano" (2013). Shot before the FIFA World Cup 2014 and the 2016 Olympics, the artist walks through the halls of an overpopulated state correctional facility with a replica of the Olympic torch to bring to light the country's obscure reality far from the official international propaganda produced for the games.
Before the #MeToo and #TimesUp movements, the radical artist fought against sexual objectification in "Rosa Púrpura" (Purple Rose, 2014), with fifty women marching in protest, the performer among them, in traditional Catholic schoolgirl uniforms—except for the pink on the pleated skirt and the sex-doll prosthetic orifice on their mouths. In "Cantando na chuva" (Singing in the Rain, 2014), she tap-danced to the Hollywood classic on a red carpet at a landfill, creating an allegory on how privileged authorities turn a blind eye to the poverty of those who elected them. Bold and brave Berna makes an esthetically arresting remark with a dog muzzle strapped to her head while riding Palomo, the beautiful white horse painted blood red that provides title and soundtrack of its clopping to the 2012 video pointing at institutionalized abuse of power in Brazilian society.
Before embracing street performance, her artwork was based in homespun provocative photos of full-body self-portraits with tropical props in kitsch sets of dubious stereotypes of Brazilian society. However, it was when this muckraking-spirited woman engaged in street performances in 2009—the year she was appointed crime scene investigator—that her artistic persona gained stature, depth and recognition. One of her first works, "Quando todos calam" (When everyone silences), is a banquet where her naked flesh is "served" on a table with fresh meat with vultures to feast on. Three years later, witnessing daily crime in her native town, she performed "Limite zero" (Zero Limit, 2012). To criticize violence against women, Reale's naked body paraded about town resembling a carcass tied to an iron bar for astonished passersby.
"Ordinário"(Ordinary, 2013) is yet another powerful statement of this strong-willed woman with cinnamon-color skin who has two distinct professional activities if not two different personalities. The artist pushes a handcart filled with anonymous bones of homicide victims from the metropolitan area of Belém. The performance involved a complex negotiation with the police that included cleaning out the decaying human flesh from the skeletons and cataloging the remains before being dug into a collective burial site.
The artist's work is in the collections of MAC USP, São Paulo; Museu de Arte de Belém, Pará state; and Museu de Arte do Rio (MAR), Rio de Janeiro. Berna Reale has showed in Italy, Belgium and Portugal, and in 2017 participated in a solo at Miami Dade College Museum of Art, and at LAXART's collective exhibition Video Art in Latin America, in Los Angeles as part of the II Pacific Standard Time.
Berna, what are the pillars of your artwork?
All that is public and of everyone's interest. I have no interest whatsoever in private, intimate or family problems. I focus solely on social issues.
Can art help change the course of violence?
No single artist and no single person can change the course of violence; only teamwork focused on specific areas is capable to create change.
Do you believe the codes you use have a comprehensive understanding? Do common people understand your work?
I try to use the simplest codes possible. I am not an intellectual artist; on the contrary, my aim is to have my work accessible to all. I have been doing street performances for nine years using common symbols but I am concerned with the esthetic element because it is important in art. However, when I show in museums and galleries I dig in deeper in the symbols understood by the public accustomed with the narratives of art, the case in my current exhibition "Gula" (Greed).
You are a graduate in visual arts. Have you always lived off art? Have you worked with anything but art?
After I graduated I spent a long time working in art spaces and institutions. It was in 2007, when I got involved with a project in an institution that took me to a police department, that I first got in contact with criminal investigation. After that I applied for a civil service exam to work in the police academy. Now I am both a forensic expert and an artist.
As a forensic expert and an artist, how do you separate both activities?
Forensic science made me aware of Brazil's raw reality. Ours is a country with enormous social differences and a huge mass of poor people without the basic needs. There is a concentration of wealth in a few hands and a sophisticated web of corruption. Berna, the forensic expert, plus Berna, the artist, add up: they are a team. In a crime scene, my attention to detail and subtleties help me a lot. In art, my knowledge of society's obscure reality helps me create works that make people reflect on our social problems.
In the police force what is your rank? Do you feel prejudiced by your colleagues? How do they see your art?
From 2007 to 2009 I studied to get into the police academy and finally got to be a qualified criminal expert in 2010, analyzing crime scenes.  At work, I am called PC Berna [abbreviation for Perita Criminal, Portuguese for Forensic Expert, FE in English]. Of course I feel prejudiced. There is always a doubt if an artist can have scientific capability. Sometimes it is overt, sometimes, concealed.  Most of my police colleagues have no clue about art, its codes and symbols. For them I am the weirdo colleague, who sometimes has the head shaved and sometimes makes the headlines in the news.
Has the daily proximity with violence made you more sensitive?
Yes, most certainly so. Someone like me from a poor background is accustomed to reality through the media's edited, filtered format. As a forensic expert, I deal with reality in its most crudest, naked form. It is impossible not be touched with misery, with a hunger-stricken, unassisted child left to subsist in a neighborhood where death and street violence are normal daily occurrences, where a lifeless body on the street is but one more body to go. After I became a forensic expert, I became much more concerned about my daughters. They blame me for being overprotective (LOL). It is tough to see a teenager's dead body and not think about your own kids.
To understand you better, tell us about you family background.
I never touch the subject matter of my family memories. Each one of us has our own families with their own peculiarities, especially those like me born fifty years ago when children had no voice at all, right?
When we met you told me you greatly admire the work of your fellow performance artist Marina Abramovic. Do you see any element of contact between your work and hers?
I admire Marina, as much as I admire the works of Teresa Margolles and Tania Bruguera, Ana Mendieta, Ana Maria Maiolino, Lenora de Barros, Francesca Woodman, etcetera etcetera, all of them strong women who deal with issues of our time. My work has nothing to do with Marina's because I see no interest in defying my physical or spiritual limits. Maybe it relates to some of her works that tackle social violence. I am a street artist performer, I am hooked on the adrenaline of the streets and on being observed by people who have never been to a museum.
And who is the male artist you most admire?
Mathew Barney.
Now lets talk about fear. How do you deal with it? In Soledade (2013), you dressed in a suit like a politician and drove a golden Roman chariot pulled by pigs in the drug-trafficking route of your hometown of Belém.
Fear is a feeling of protection induced by danger. It is something we feel in most situations of life. Yes, I am afraid but I negotiate with fear as to not put myself into unnecessary risks and to respect other people's boundaries. In Soledade, I asked for police protection but I was told that neighborhood was off limits to them. I was advised to get myself an inside authorization from one of the bosses of the area. I asked some of the favela dwellers and they indicated me the guys who "managed" the neighborhood. I explained them my idea and they finally allowed me in a set date and time.
In Limite Zero (Zero Limit, 2012), you were carried naked in the streets tied to an iron bar like a carcass. Tell us about it.
I was afraid initially people would curse but nothing like that happened. I think the reaction came from the fact that my body looked like a sexless mound of flesh with no origin. It appealed to a sense of a collective body that people identified with. As a woman, being from the police or not, we are more vulnerable in everyday life.
Another shivering performance is Quando todos calam (When everyone silences, 2009). You lied on a table on the docks of Belém with fresh meat over your naked body with vultures surrounding you.
Lying naked on a table with fresh meat on my stomach, I was the metaphor for the danger we face. When the vultures came scavenging for the raw meat, the people observing me thought: that is it, we are being served! On the other hand to work in the police in Brazil is a high-risk profession; policemen are shot daily. Some of my colleagues, after work, change into their civilian clothes to go home so as not to be recognized they are from the force.
Have you ever been attacked during one of your performances?
I have been attacked in my own work in the police because of issues I am totally against that deal with the unfairness of sociopolitical power. The police is an institution structured on fear and oppression, it is unjust. In public safety either you abide by the rules or you suffer the consequences. That is the "deal."
What lesson do you take from your forensic activity to your art? Do you feel your art has developed deeper insights after you became a criminologist?
Indeed, I became a more sensitive human being towards the other. Nowadays I feel indebted toward the collectivity and much more concerned with society than before when I was only an artist.
What advice do you have to give to a young, aspiring performance artist like you once were?
I recently gave a talk to university students as a visiting professor and had the opportunity to reach out to some performance students. I told them to beware of the academy. Up to a certain point, the academy can be wonderful for the artist's formation but, on the other hand, it can benumb the artist within you. An aspiring artist has to make a choice. Do you want to be an artist or do you want to be an art teacher?  If you want to be an artist you should let yourself contaminate with the world and not only by references in books.
Berna Reale – Gula (Greed)
Through November 3, 2018
Curated by Agnaldo Farias
Galeria Nara Roesler, São Paulo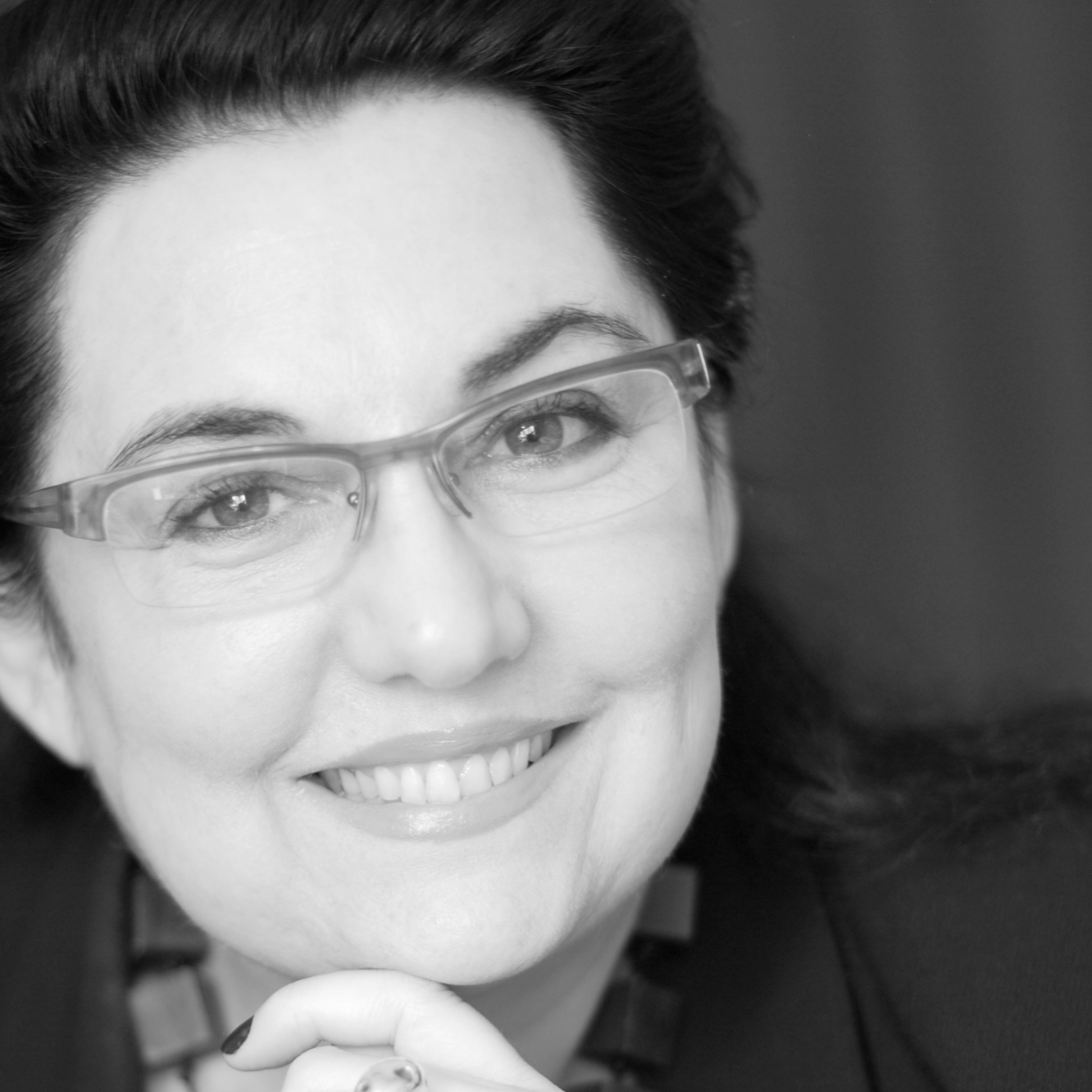 Rio-born Cynthia Garcia is a respected art historian, art critic and journalist fluent in five languages stationed in São Paulo. Cynthia is a recipient of the 2023 APCA (Paulista Association of Art Critics) award as a contributing editor of Newcity Brazil since its founding in 2015. Her daughter America Cavaliere works in the contemporary art market and her son Pedro Cavaliere, based in LA, is in the international DJ scene.
Contact: [email protected], www.cynthiagarcia.biz