São Paulo's Pinacoteca showcases "Mulheres radicais: arte latino-americana, 1960-1985" (Radical Women: Latin American Art, 1960-1985), the first major exhibition of radical art practices by Latin American woman artists, including US-born Latinas and Chicanas. Assembling 280 artworks by 120 artists from fifteen countries, it draws back the veil that has shadowed the contribution of these artists to art history. The eight-year-long project was idealized by two art historians, British-Venezuelan Cecilia Fajardo-Hill, the exhibition's curator and our interviewee, hand in hand with her co-curator,  Argentinean Andrea Giunta. The show also comes with a large, comprehensive bilingual catalog compiled by the curators. The work "Poema" (Poem) (1979/2012) by Brazilian artist Lenora de Barros stamps the cover of the US edition of the catalog.
The critically acclaimed exhibition was organized by and opened at the Hammer Museum in Los Angeles, followed to the Brooklyn Museum in New York, and now is at its final and only showing in Latin America. With a body of artwork fueled by anger and frustration, "Radical Women" addresses works of woman artists inseparable from the repressive governments that sought to control and curtail their behavior, thoughts and desire. Many of them deal with the female body that throughout the discourse of art history has been observed from a masculine perspective. Another contribution is it begins to correct the gender imbalance that still shapes the mentality of the art world. The event also acts as a divide for it reclaims the territory of artists otherwise invisible, some of them slated from the art market. Designed to shock the establishment and shake the status quo, the show lights a spark and ignites more debate in these times of the #MeToo movement against today's wave of radical conservatism.
Cecilia, what took you to develop this eight-year-in-the-making, painstaking project?
Both Andrea Giunta and myself are art historians and we were fully aware that women were not being integrated in the art histories that we knew, so we decided to embark on this research and write a new chapter. I had wanted to do this research for some years but had found no institutional support and also needed a partner, and Andrea was one of the few art historians in Latin America who was interested in the issue of women in art history. The difficulty in realizing this project during the first years convinced us more than ever that a terrible injustice had been done to women. If it was still so difficult to celebrate women in the twenty-first century, we could only imagine how difficult it must have been in the 1960s and 1970s for women artists. For me, it became a personal quest, and it is the result of our stubbornness that made us pursue it during its difficult stages. In the end, we were very fortunate that so many artists and colleagues collaborated with us, and that the Hammer Museum took on the project, that the Getty supported it, and that it traveled to the Brooklyn Museum in New York and now to São Paulo, to the Pinacoteca.
How was the reception in L.A. and New York? Was there any event caused by the present wave of conservatism?
The important thing about the presentation of "Radical Women" in LA and New York is that it took place at a political time when people understood the need for it. The struggles of the radical women are a great reference to the new generation of activists, artists and for anyone in general who cares about civil rights and contemporary art. A fundamental aspect of the show is that it brought together Latin American, Latina and Chicana artists, and this was very important because all these groups tend to be marginalized in the US and even more now with the racist rhetoric and actions of the Trump administration
Throughout the show, the woman's body is considered as both a physical entity and a social construction. Please explain these two concepts.
The political body is the theme of the exhibition, because it was through the body that these women created their political, poetic and conceptual artistic experiments. One of their key contributions to contemporary art is to make the body central to their practice, through performance, photography, sculpture, installation, etc., and create a new politicization of the body; a reconceptualization of the female body, her sexuality, political being, social condition, etc.
Another strong theme of the exhibition is the emancipation of the female body from the constrictions imposed of society. For example, two of society's greatest taboos to this day remain menstruation and rape.
The emancipation of the body is hugely important, and one of its great contributions was to confront and explore head on themes such as bodily fluids, maternity, rape, violence and other issues that are, as you mention, taboos.
Most of these women lived in dictatorial regimes; some experienced torture, oppression and exile. How did they challenge stereotypes and cultural taboos in this politically harsh patriarchal environment?
Most works in the exhibition are critical of stereotypical ideas about women, about their role in society, and their role as artists. Some artists defied and articulated critically against the very idea of violence and oppression, such as in the case of Gloria Camiruaga's video "Popsicles," which reveals inside the popsicles plastic soldiers as a way to show the pervasive presence of the army in daily life, and the conjunction of church with the regime, as well as the vulnerability of women in this situation.  There are several artists in the show that talk in very strong ways about violence, as in the case of Ana Mendieta's representation of rape, and Isabel Castro addressing forced sterilization of Latinas in the US in the 1970s. You also have a different type of critique such as the work of feminist Monica Mayer, Maris Bustamante and Polvo de Gallina Negra, defying stereotypes of maternity and patriarchalism.
Did any of them have their livelihoods threatened? Did any of them give up and commit suicide? Any of them simply "disappeared"?
This is a difficult question, and the answer is yes though I do not want to disclose specific cases and their personal stories.  Many artists were exiled outside of their countries and, in many cases, this happened because their lives were in peril or it was simply impossible to live under a repressive regime.
Would you say some were regarded as society dropouts? Was their artwork boycotted at the time? How did the art establishment respond to their works?
In countries such as Brazil, many artists were supported and admired as in the case of Lygia Clark and Lygia Pape, but even in Brazil there was a hierarchy of importance and many artists remained in obscurity. We are aware, and this is reflected in the show, that there are very few women-of-color artists in the exhibition because the system was and continues to be racist. So to be a woman artist and a woman of color makes it doubly difficult to be recognized. In many countries in Latin America, women artists were judged in more strict ways; even when they may have been important and had their histories written, they were erased. In some cases they were simply ignored and ostracized. For many of them it has been very hard. With "Radical Women" some have met other artists that also worked in solitude on similar issues. Hopefully, now they may not feel so alone any longer.
Thirty years ago, photographic images were contested as art or corralled into a second-class ghetto. Many of these women artists shunned established mediums such as painting and sculpture, and instead turned to photography, movie and video. Why is that?
Women were greatly excluded for centuries from the canonical discourses of art that were historically centered on painting and sculpture. Video and photography did not have a long history of exclusion or established aesthetic, so it was a perfect medium for experimenting. It allowed a direct and multiple way of working with the body. But these artists also worked on other mediums such as assemblage and installation for example, and in some cases also painting, though in unconventional ways.
If you were to choose three visceral works, what would they be?
I consider the show a democratic exhibition, with 120 ideas about radicality which are all different, so I always have problems in choosing one work over another. More than visceral I may give you an example of works such as "Con Cón" by Cecilia Vicuña which is on view for the first time at Pinacoteca, that is a poetic and powerful intervention in the landscape which predates Smithson Spiral Jetty; I can mention the photograph "Rouge and Noire" by Sophie Rivera, that pays homage to menstrual fluids by photographing toilet bowls with bloody Tampaxes in it. I could include Neide Sá, and her work "Corda" from 1968, which again is for the first time displayed appropriately at Pinacoteca, and is a form of political installation done during the dictatorship in Brazil, by which the artist would invite the public in the street to make their own combination of images and text which could be critical of the dictatorship. Each work in the show deserves mention and is important.
What is the lesson you now carry having done this task of priceless importance?
We have been transformed by this project. I now truly understand how difficult it has been for the women pioneers in the art world and in society to do their work, to be recognized and, in many cases, to simply exist. There is still a lot to do, to continue the task of creating platforms and writing histories, as well as to go on fighting for our rights and for the art world to be less patriarchal. I am humbled by this experience and by having met these wonderful women. I have the utmost admiration for these radical women and the hundreds that are not represented in the show.
PARTICIPATING ARTISTS
Argentina: Maria Luisa Bemberg (1922–1995); Delia Cancela (1940); Graciela Carnevale (1942); Diana Dowek (1942); Graciela Gutiérrez Marx (1945); Narcisa Hirsch (Germany, 1928); Ana Kamien and Marilú Marini (1935 and 1954); Lea Lublin (Poland, 1929–1999); Liliana Maresca (1951–1994); Marta Minujín (1943); Marie Orensanz (1936;) Margarita Paksa (1933); Liliana Porter (1941); Dalila Puzzovio (1943); Marcia Schvartz (1955)
Brazil: Mara Alvares (1948); Claudia Andujar (Switzerland, 1931); Martha Araújo (1943); Vera Chaves Barcellos (1938); Lygia Clark (1920–1988); Analívia Cordeiro (1954); Liliane Dardot (1946); Lenora de Barros (1953); Yolanda Freyre (1940); Iole de Freitas (1945); Anna Bella Geiger (1933); Carmela Gross (1946); Nelly Gutmacher (1941); Anna Maria Maiolino (Italy, 1942); Márcia X. (1959–2005); Wilma Martins (1934); Ana Vitória Mussi (1943); Lygia Pape (1927–2004); Letícia Parente (1930–1991); Wanda Pimentel (1943); Neide Sá (1940); Maria do Carmo Secco (1933); Regina Silveira (1939); Teresinha Soares (1927); Amelia Toledo (1926–2017); Celeida Tostes (1929–1995); Regina Vater (1943)
Chile: Gracia Barrios (1927); Sybil Brintrup and Magali Meneses (1954 and 1950); Roser Bru (Spain, 1923); Gloria Camiruaga (1941–2006); Luz Donoso (1921–2008); Diamela Eltit (1949); Paz Errázuriz (1944); Virginia Errázuriz (1941); Lotty Rosenfeld (1943); Janet Toro (1963); Eugenia Vargas Pereira (1949); Cecilia Vicuña (1948)
Colombia: Alicia Barney (1952); Delfina Bernal (1941); Feliza Bursztyn (1933–1982); María Teresa Cano (1960); Beatriz González (1938); Sonia Gutiérrez (1947); Karen Lamassonne (United States, 1954); Sandra Llano-Mejía (1951); Clemencia Lucena (1945–1983); María Evelia Marmolejo (1958); Sara Modiano (1951–2010); Rosa Navarro (1955); Patricia Restrepo (1954); Nirma Zárate (1936–1999)
Costa Rica: Victoria Cabezas (United States, 1950)
Cuba: Ana Mendieta (1948–1985); Marta María Pérez (1959); Zilia Sánchez (1928)
Guatemala: Margarita Azurdia (1931–1998)
Mexico: Yolanda Andrade (1950); Maris Bustamante (1949); Ximena Cuevas (1963); Lourdes Grobet (1940); Silvia Gruner (1959); Kati Horna (Hungary, 1912–2000); Graciela Iturbide (1942); Ana Victoria Jiménez (1941); Magali Lara (1956); Mónica Mayer (1954); Sarah Minter (1953–2016); Polvo de Gallina Negra (active 1983–93); Carla Rippey (United States, 1950); Jesusa Rodríguez (1955); Pola Weiss (1947–1990); Maria Eugenia Chellet (1948)
Panama: Sandra Eleta (1942)
Paraguay: Olga Blinder (1921–2008); Margarita Morselli (1952)
Peru: Teresa Burga (1935); Gloria Gómez-Sánchez (1921–2007); Victoria Santa Cruz (1922–2014)
Puerto Rico: Poli Marichal (1955); Frieda Medín (1949)
United States: Judith F. Baca (1946); Barbara Carrasco (1955); Josely Carvalho (Brazil, 1942); Isabel Castro (Mexico, 1954); Ester Hernández (1944); Yolanda López (1942); María Martínez-Cañas (Cuba, 1960); Marta Moreno Vega (1942); Sylvia Palacios Whitman (Chile, 1941); Sophie Rivera (1938); Sylvia Salazar Simpson (1939); Patssi Valdez (1951)
Uruguay: Nelbia Romero (1938–2015); Teresa Trujillo (1937)
Venezuela: Mercedes Elena González (1952); Margot Römer (1938–2005); Antonieta Sosa (United States, 1940); Tecla Tofano (Italy, 1927–1995); Ani Villanueva (1954); Yeni and Nan (active 1977–86)
Mulheres radicais: arte latino-americana, 1960-1985 (Radical Women: Latin American Art, 1960-1985)
Through November 19, 2018
Curated by Cecilia Fajardo-Hill and Andrea Giunta
In collaboration with Valéria Piccoli from the Pinacoteca
Pinacoteca de São Paulo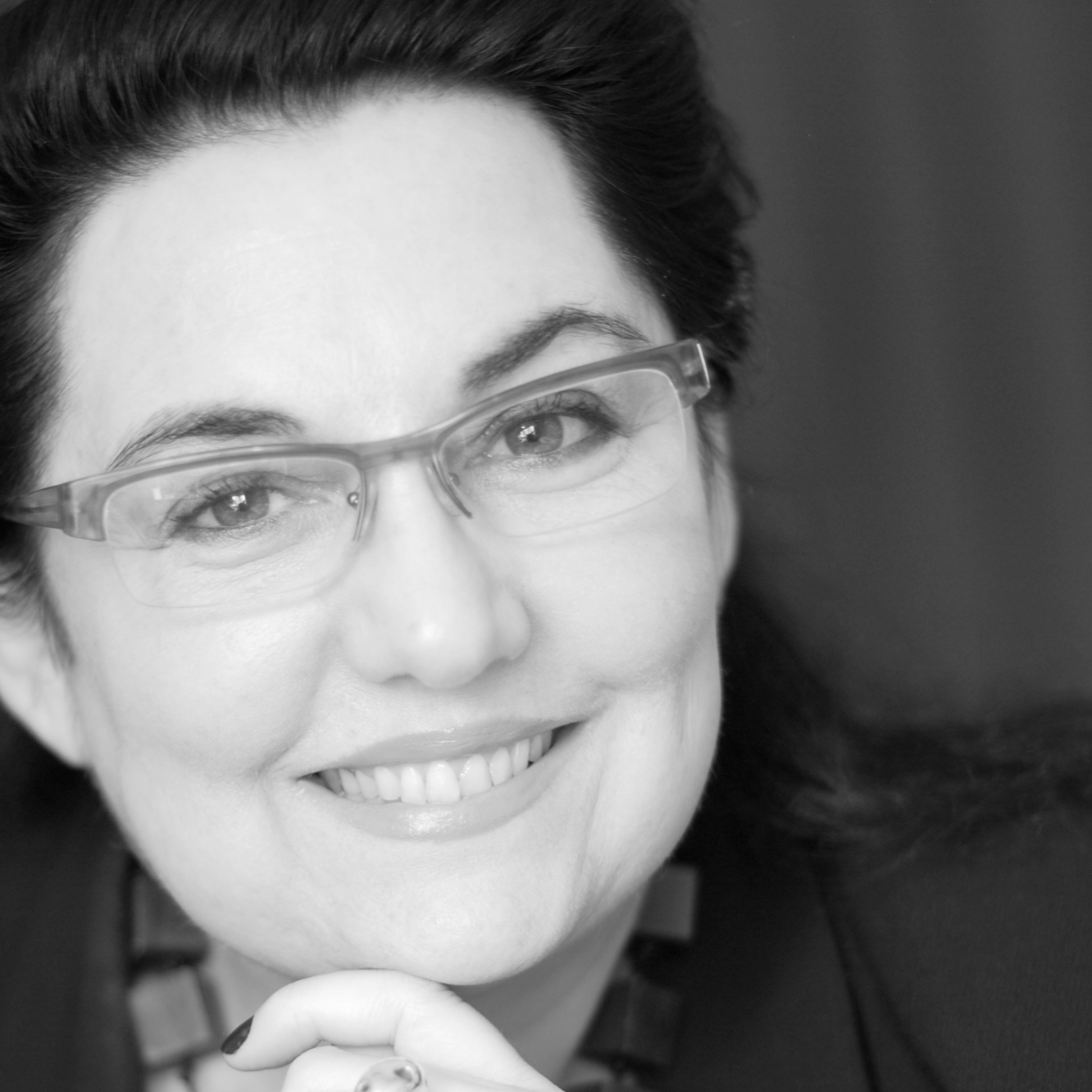 Rio-born Cynthia Garcia is a respected art historian, art critic and journalist fluent in five languages stationed in São Paulo. Cynthia is a recipient of the 2023 APCA (Paulista Association of Art Critics) award as a contributing editor of Newcity Brazil since its founding in 2015. Her daughter America Cavaliere works in the contemporary art market and her son Pedro Cavaliere, based in LA, is in the international DJ scene.
Contact: [email protected], www.cynthiagarcia.biz